Learning how to make sweet and sour sauce from scratch couldn't be easier. Better still, it only requires a few ingredients, many of which you'll have already in the kitchen cupboards. It's the perfect mix of sugar, vinegar, and ketchup that balances out any dish.
Sweet and sour sauce goes great with meats like pork or chicken, but it also tastes fantastic on vegetables! The best part about this sauce is its versatility – you can use it to dress up anything from stir fry to egg fried rice.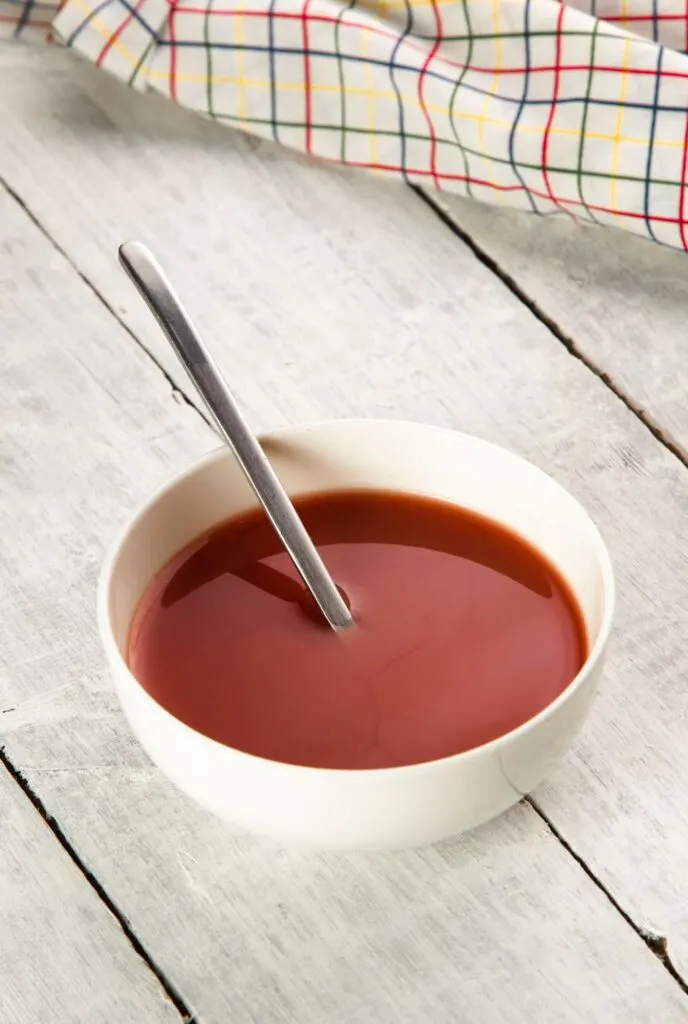 How To Make Sweet and Sour Sauce
The ingredients are simple for a sweet and sour sauce and you can vary it up to make it taste exactly how you want it – sugar, vinegar, ketchup, soy sauce, vinegar and optionally pineapple and chilli pepper flakes. Adding in some cornflour will also help it to thicken up to the consistency you prefer.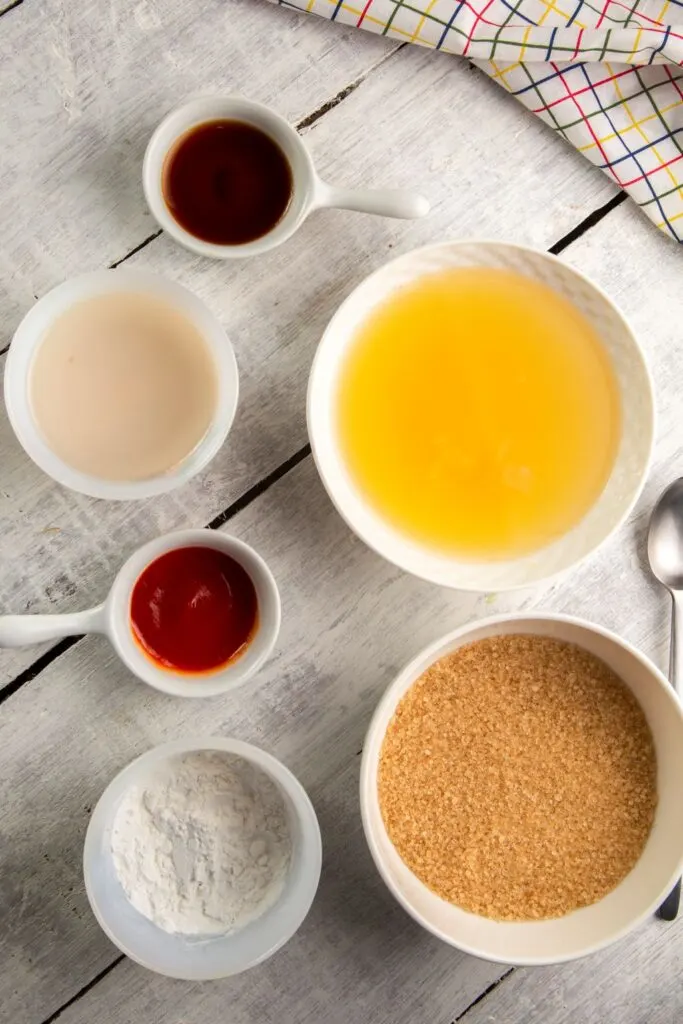 The recipe starts by heating up all of these ingredients together until they are dissolved into each other. Then it can be cooled down and used however you want.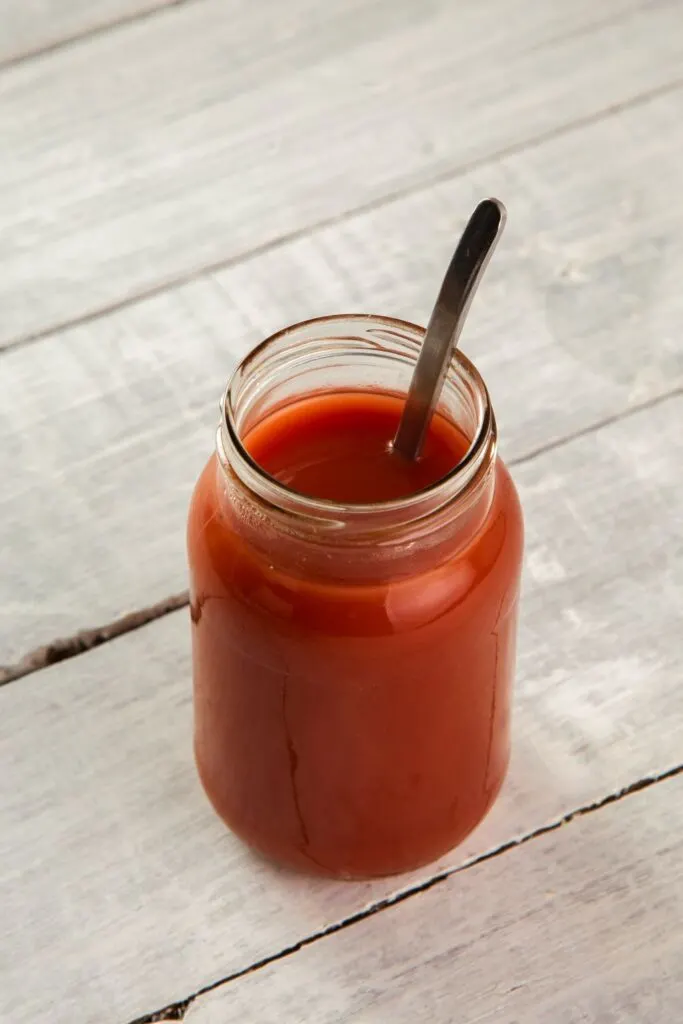 How To Serve Sweet and Sour Sauce
A simple serving suggestion is to mix this tangy sauce in with some boiled rice, or you can use it to make a more slow cooker sweet and sour chicken.
If you want to use the sauce as a dip it's perfect for dunking in your favourite snack, suggestions include;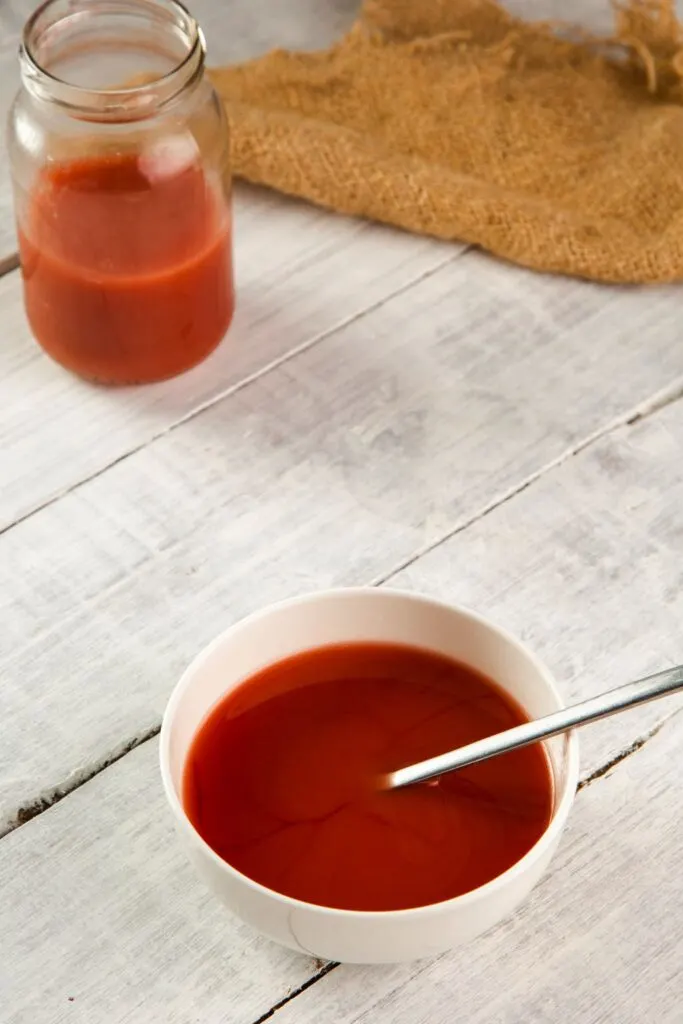 How To Make Sweet and Sour Sauce Thicker
If the sauce has ended up a bit too thin you can add some more cornflour to thicken it up. Make a slurry by adding 1tbsp of cornflour with 2tbsp of water (or pineapple juice). Once it is well mixed and lump free stir it into the sweet and sour sauce.
Note – remember the sauce will thicken some more as it cools down.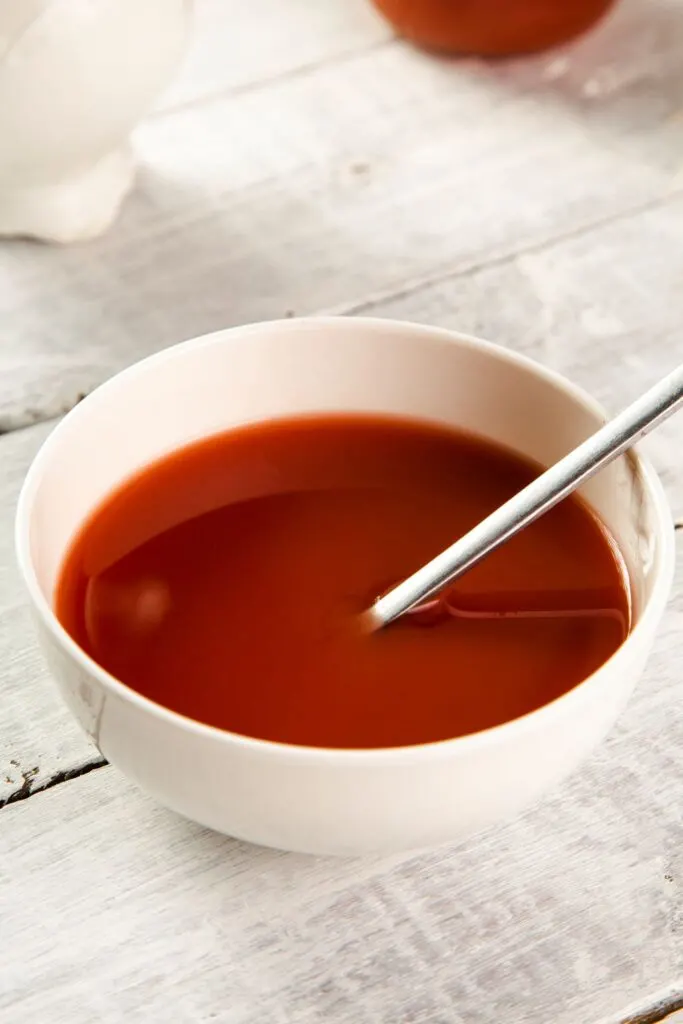 How Long Does Sweet and Sour Sauce Last?
In an airtight container it will last for up to 10 days in the fridge, or up to 3 months in a freezer.