Slow Cooker Chickpea Curry is a hearty and flavourful dish that is easy to make, without too many ingredients. The simplicity of this meal makes it a new regular in our house, it's quick to put together and makes a tasty alternative for any non meat days.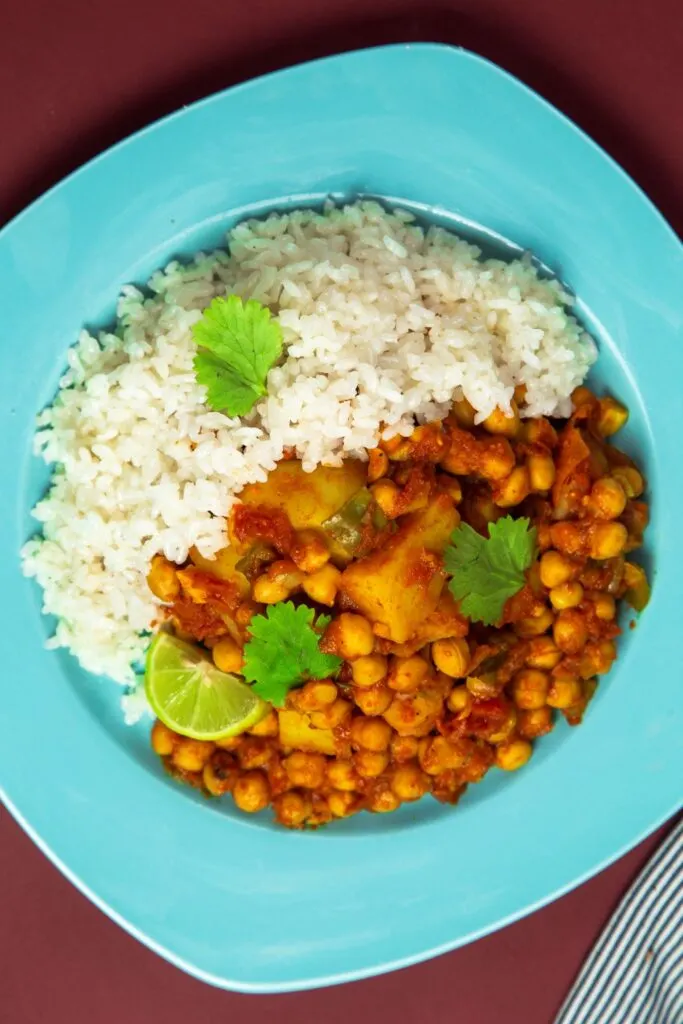 All you need for the prep work are about five minutes of your time, plus the press of a button on the slow cooker! Everything simmers together until fragrant and dinner will be ready after 6 to 8 hours when cooking on the low setting.
What You Need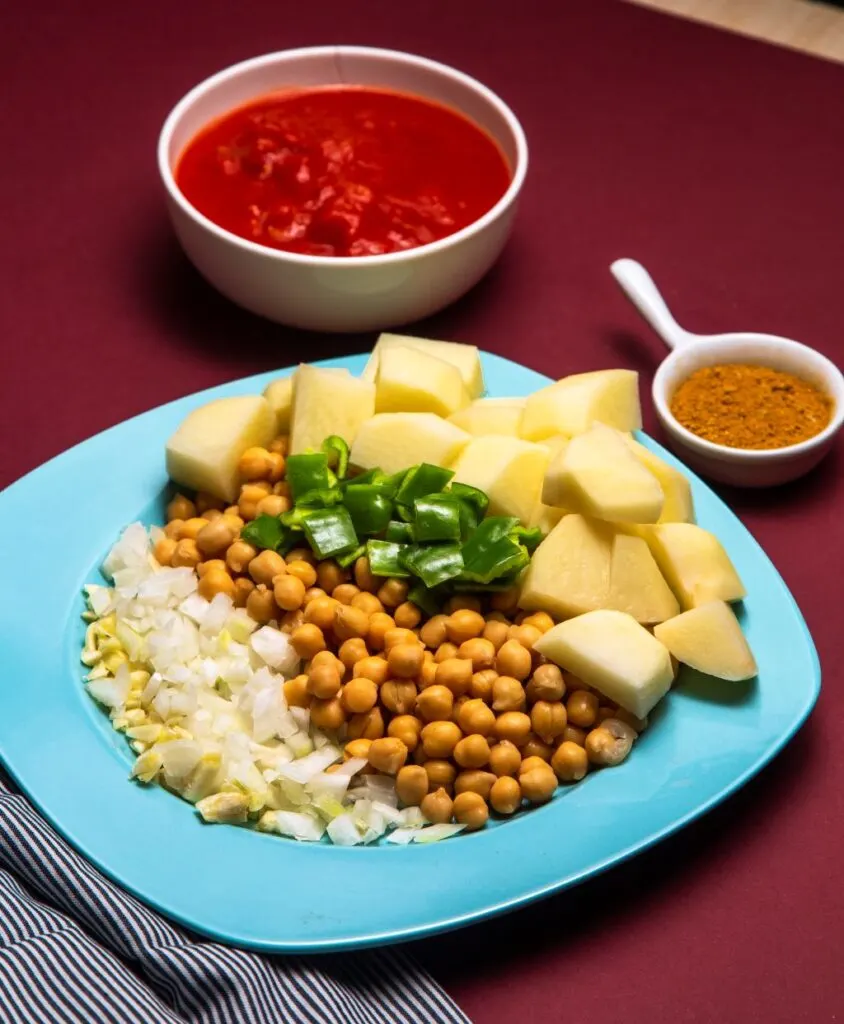 For the exact measurements, please scroll down to the recipe card at the bottom.
Slow cooker – I used our 6.5L model, but you can use a different size and adjust the quantities as required.
Onion and garlic cloves
Curry powder, salt and pepper
Chickpeas – I used tinned but you can use dried (more on that below)
Chopped tomatoes/passata
Sweet peppers
Potatoes – you can also use sweet potatoes or butternut squash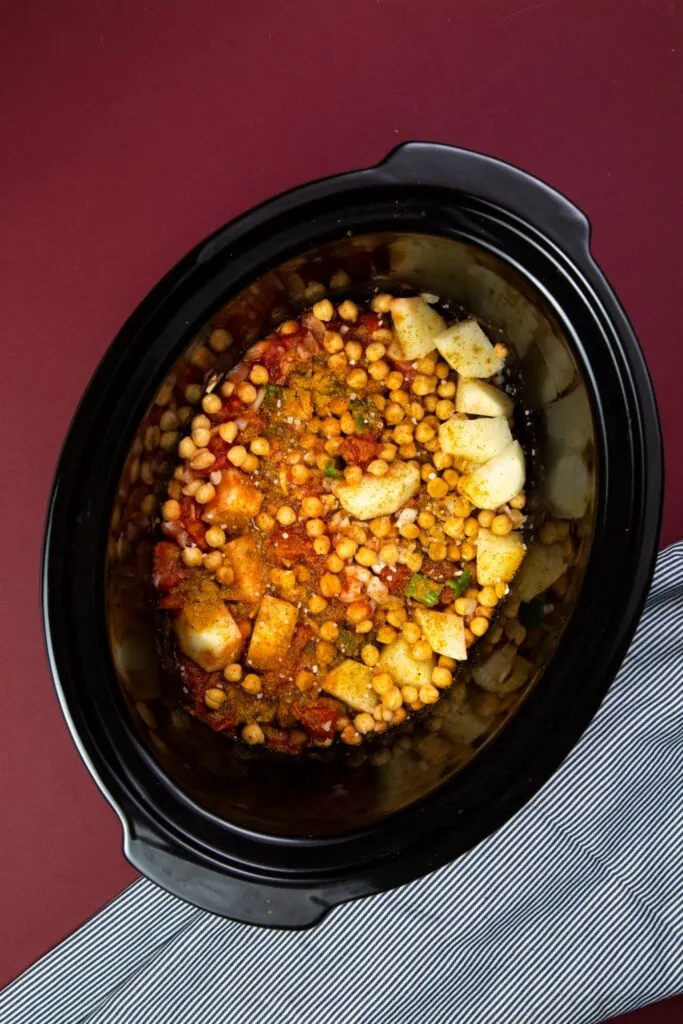 Tinned or Dried Chickpeas
I used tinned chickpeas for this recipe but you can also use dried chickpeas. To make 4 servings, I would use about 250g of dried chickpeas.
As the recipe is slow-cooked you don't have to soak dried chickpeas overnight, but I would recommend cooking them on the low setting for about 8 hours. I would also add in some water, about 250ml. If the chickpeas are still a little crunchy after this time leave them for a little longer – not all slow cookers cook at the same speed. Also, if dried chickpeas are a little old they will take longer to cook.
You might also like – How To Cook Chickpeas
How To Make Slow Cooker Chickpea Curry
Once you have prepared the ingredients, it's as simple as adding everything to the slow cooker. I like to give it all a stir together, then, pop the lid on the slow cooker and set it off on low for 6 to 8 hours.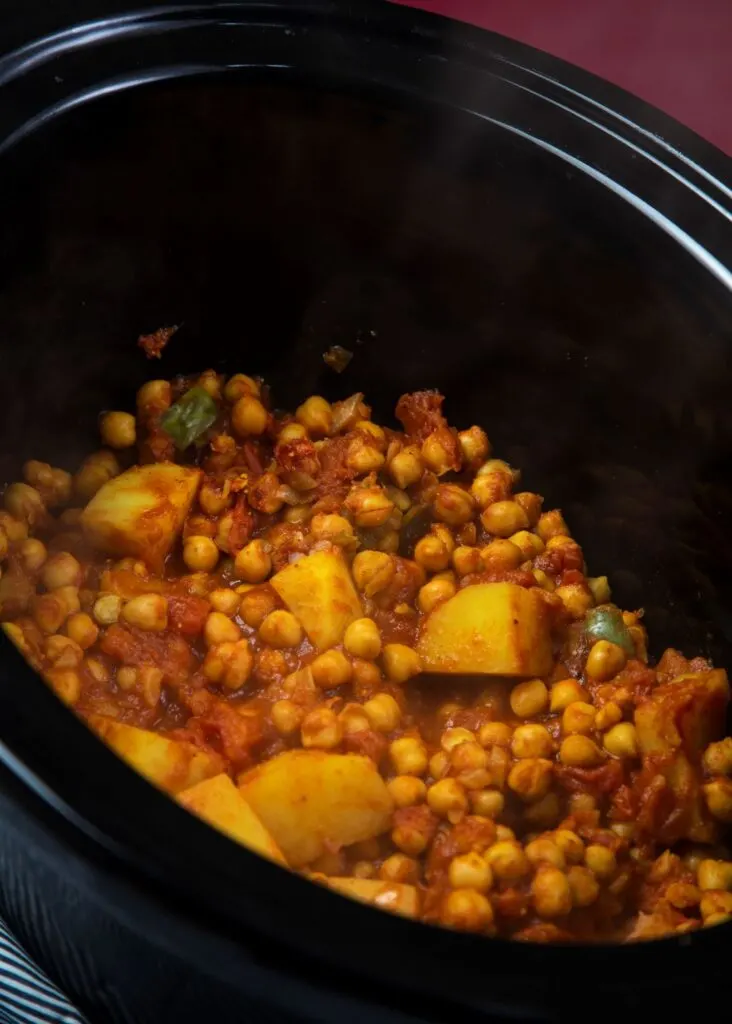 What To Serve With Chickpea Curry
This recipe is quite substantial in itself, but you can also add some steamed kale, spinach or broccoli to it, or serve it with some boiled rice or couscous.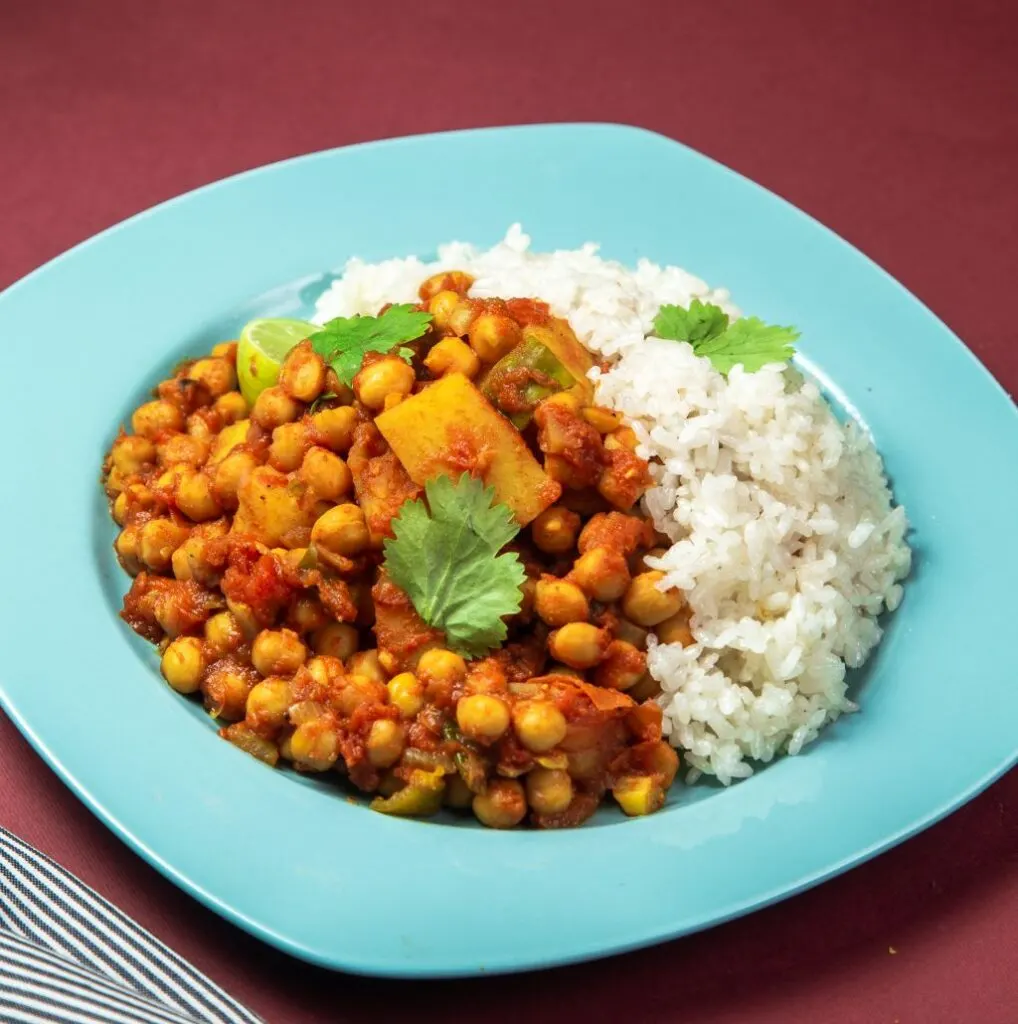 Can I Freeze Chickpea Curry?
If you have leftovers you can freeze slow cooker chickpea curry for up to 3 months. Just put it in an airtight container and put it in the freezer. Defrost and reheat all the way through before serving.
More Chickpea Recipes
Slow Cooker Resources
I hope you enjoyed this slow cooker recipe – let me know in the comments how it went! If you want more recipes to make in your slow cooker you might be interested in;