The famous Middle Eastern dip, Hummus is beloved all over the world – you can easily make it in your kitchen with a few basic ingredients!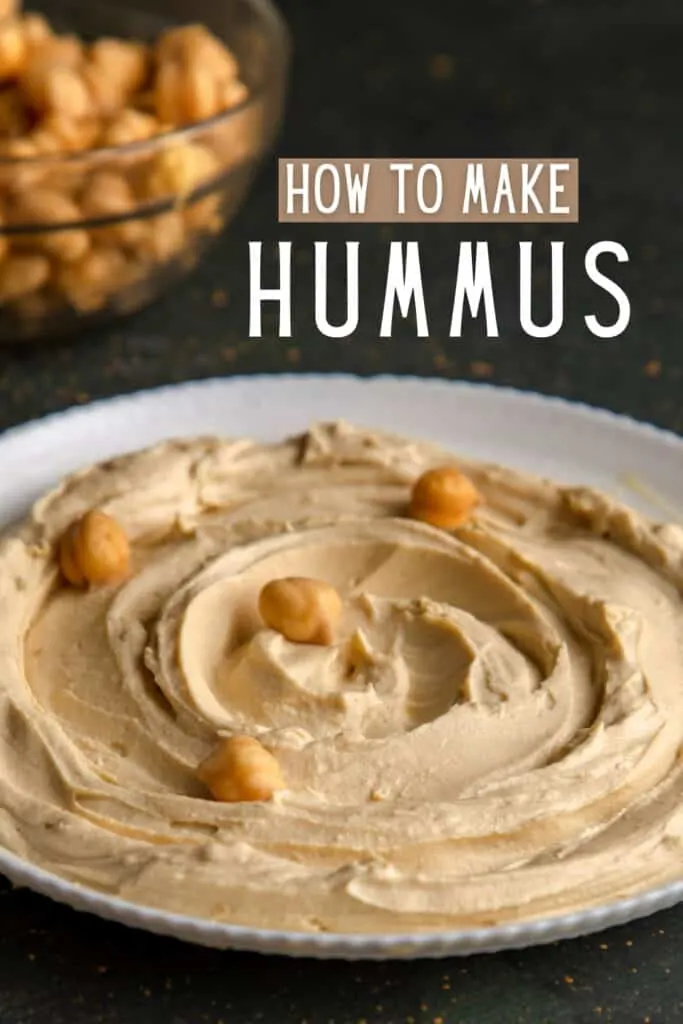 What You Need To Make Hummus At Home
Chickpeas – either dried or tinned (see more below)
Tahini paste
Lemon juice
Garlic
Olive oil (optional)
Optional garnish: parsley, cumin, paprika
Food processor/blender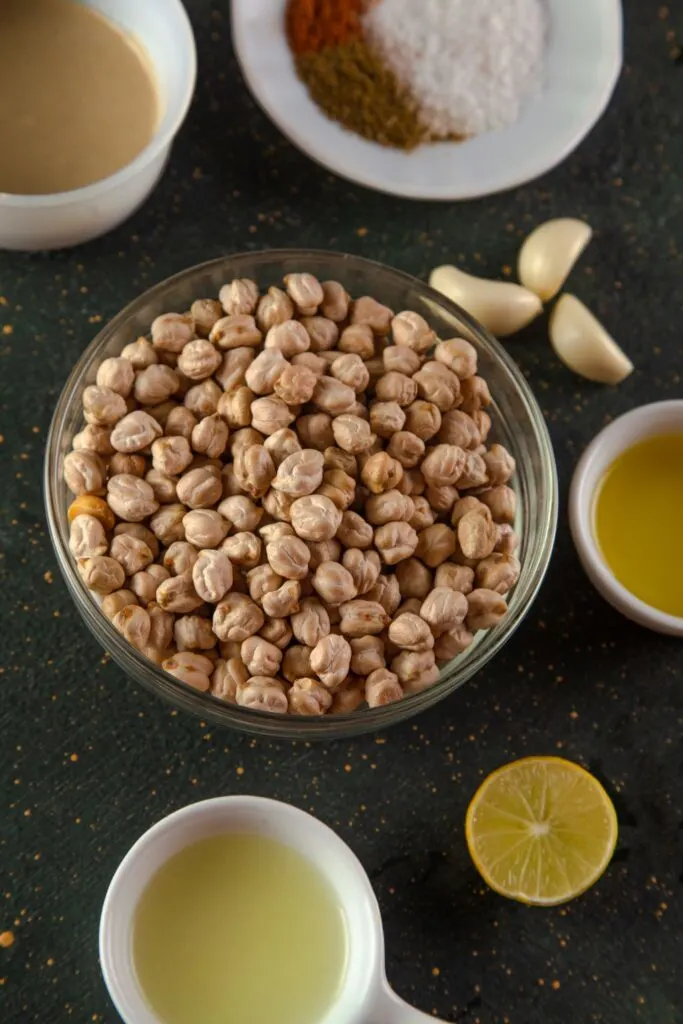 What Is Hummus?
Hummus is Arabic and means chickpeas and tahini "sesame paste" dip.
This traditional dish dates back to ancient Egypt and yet is still the most common dish around the Middle East.
The UK spend around £60m a year on hummus and consume more than 12.000 tonnes a year!
You can spread and dip it with almost anything. Hummus is easy to make at home with just a few ingredients.
Dried Chickpeas vs Tinned Chickpeas
Chickpeas are the main ingredients for hummus, and you can used tinned or dried. Tinned chickpeas are the quickest and are a lot more convenient, however, dried chickpeas are more traditionally used and do have the edge when it comes to flavour.
But use what you have the time for – convenience is often the name of the game for me in the kitchen!
If you are using dried chickpeas they will need soaking overnight and then cooking before blending them into hummus.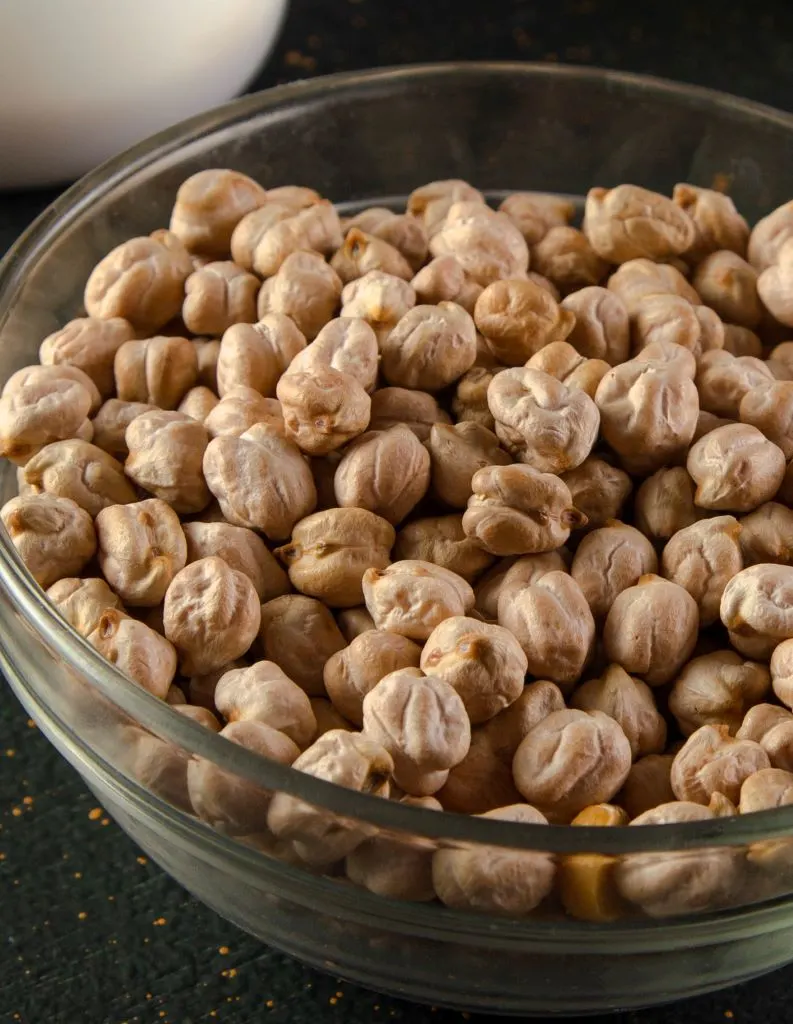 Preparing and Cooking Dried Chickpeas For Hummus
Weigh out the dried chickpeas and put them in a large bowl of water. Add a teaspoon of bicarbonate of soda and stir it in. Cover the bowl with cling film and leave it overnight.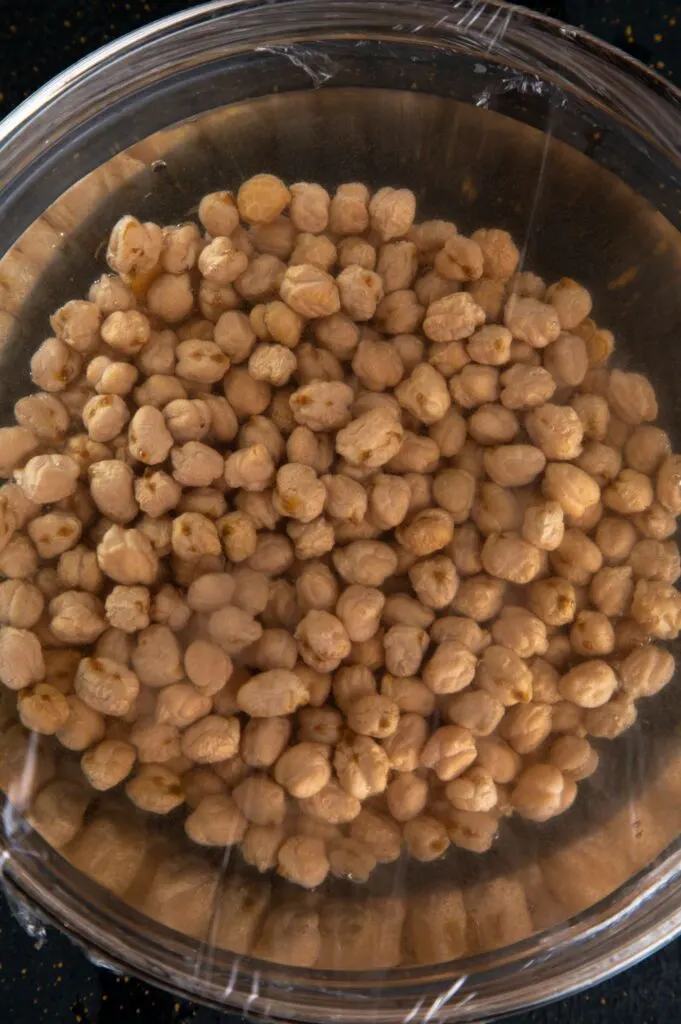 In the morning the chickpeas should have swollen up and softened. Drain the water away and rinse the chickpeas.
Next you need to cook them – place the drained chickpeas in a large saucepan and add twice the volume of water to the chickpeas. Bring the water to a boil and then simmer for up to 1 hour, until they are soft and tender. Once cooked, drain and rinse with water.
They are now ready to be used for making the hummus recipe.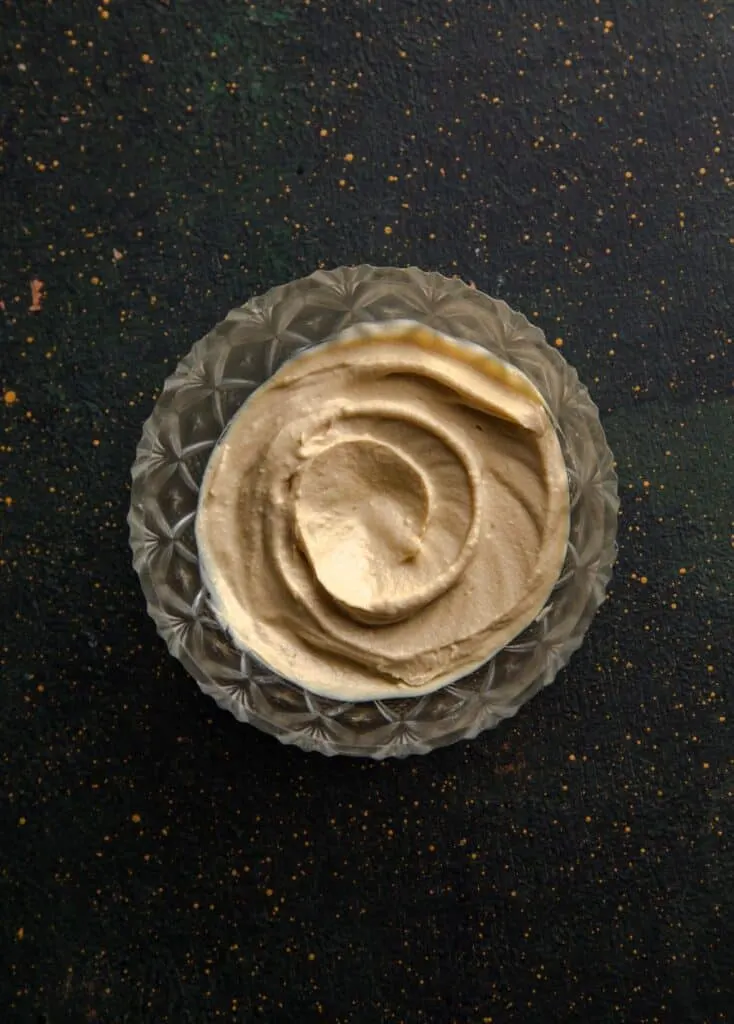 Preparing Tinned Chickpeas For Hummus
As already mentioned earlier, using tinned chickpeas is by far the easiest and quickest method for making hummus. Simply drain the chickpeas and rinse them with water.
They are now ready to be used for making hummus!
Making Hummus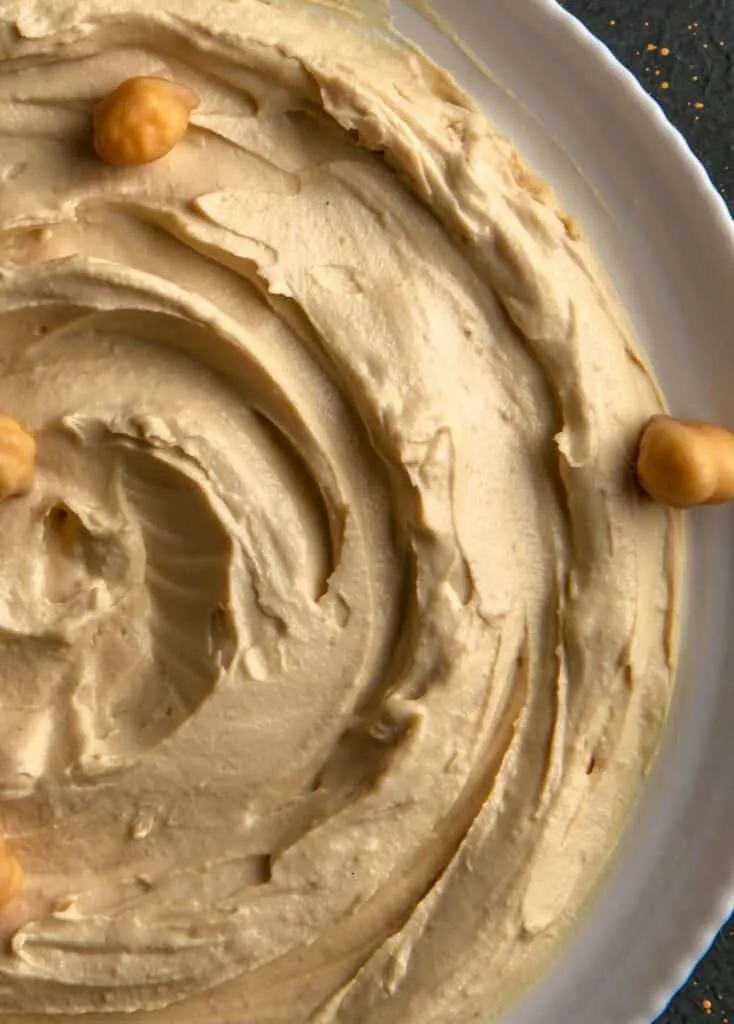 Add the chickpeas, tahini paste, garlic cloves, lemon juice and olive oil to a blender or food processor and blend until smooth. Add some seasoning if required.
Optionally garnish the hummus with a sprinkle of paprika, cumin and parsley – you can also drizzle some olive oil on top if you like.
What Does Hummus Go Well With?
Hummus is the perfect dip! You can pretty much dip whatever you fancy in a bowl of hummus, popular choices include; pitta chips, crisps, raw vegetables, bread sticks, or cheese straws.
Hummus also works as a thick sauce and is great with grilled chicken, fish, or aubergine. If you want to try the traditional Arabian style of hummus you should try it with falafel.
You can also try hummus with Za'atar, a popular Middle eastern seasoning made of dried thyme, oregano, marjoram, sesame seeds, and other spices – it's not essential for this dish, but it provides an authentic touch.
Store hummus in the fridge when you are not using it but remove 30 minutes before serving to bring it to room temperature.
You Might Also Like: Beetroot Hummus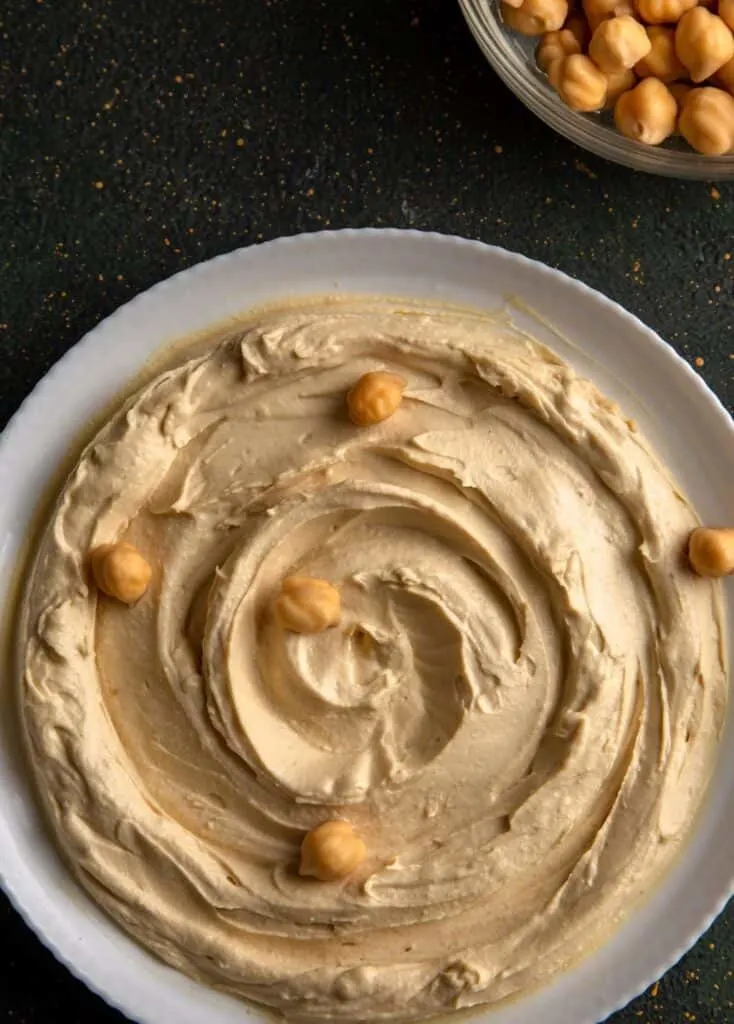 How Long Does Hummus Last For?
Hummus can be stored in sealed container in refrigerator for 3-5 days. Cooked chickpeas can be frozen in a food storage bag for 10 months.