The popular Italian dish, spaghetti carbonara, has become a popular classic in many British households over the years.
It can be made in any number of ways, but our favourite method is super easy, with simple to get ingredients.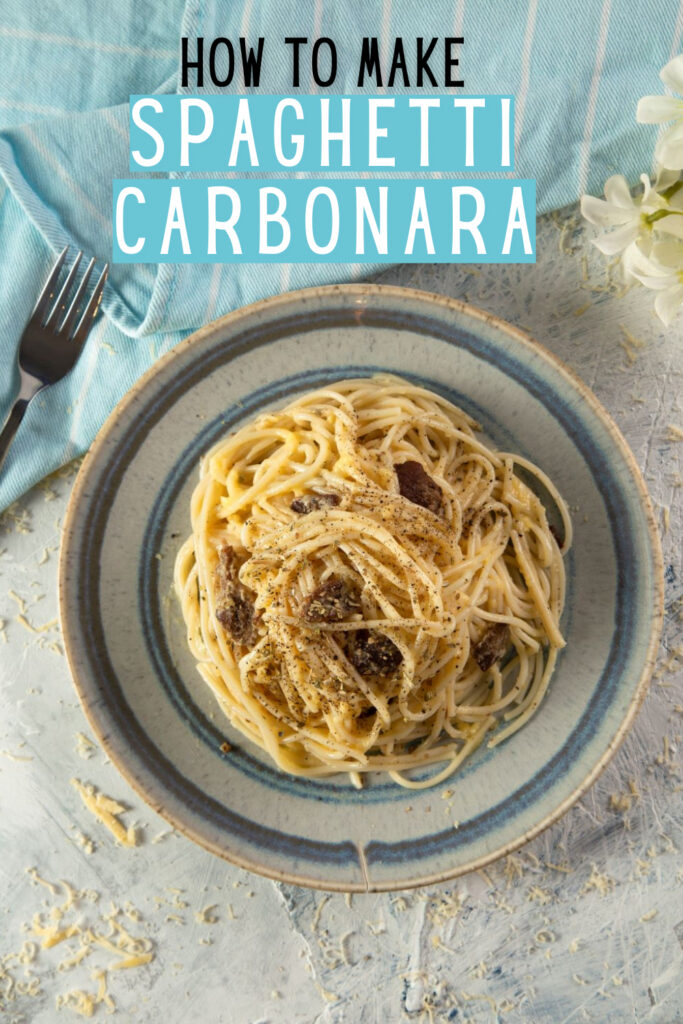 How To Make Spaghetti Carbonara
Not only is this carbonara recipe easy to make, it's also quick to prepare.
Spaghetti Carbonara Ingredients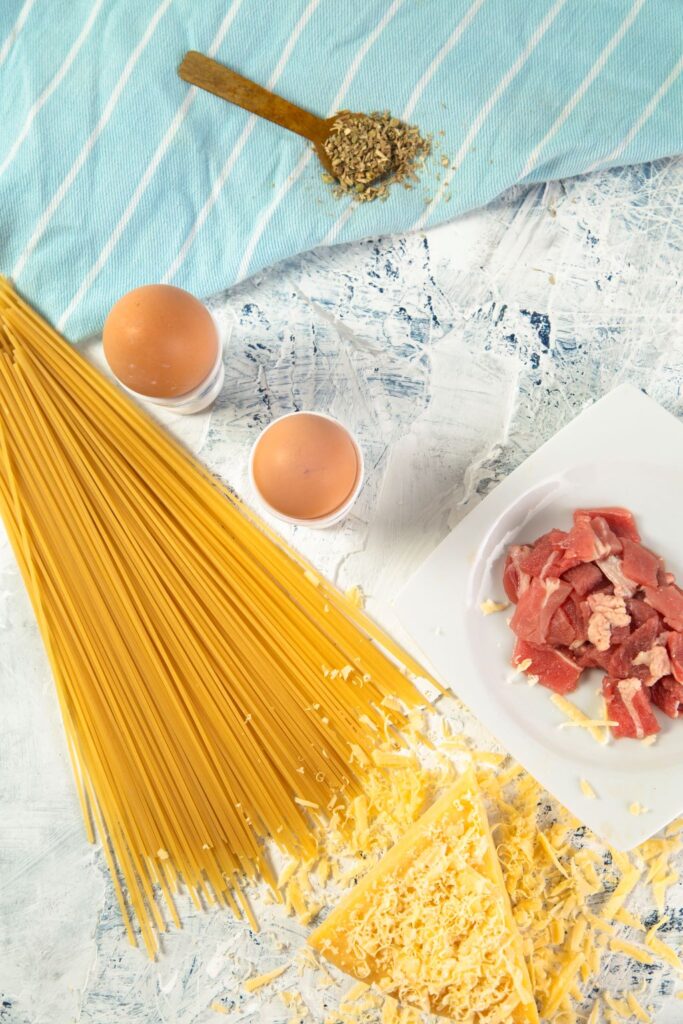 Spaghetti – dry or fresh
Eggs
Pancetta or bacon
Parmesan cheese
Dried oregano
Salt and pepper to taste
What Is Carbonara Sauce Made Of?
Carbonara sauce is made with egg, cheese (usually Parmesan cheese), bacon and black pepper.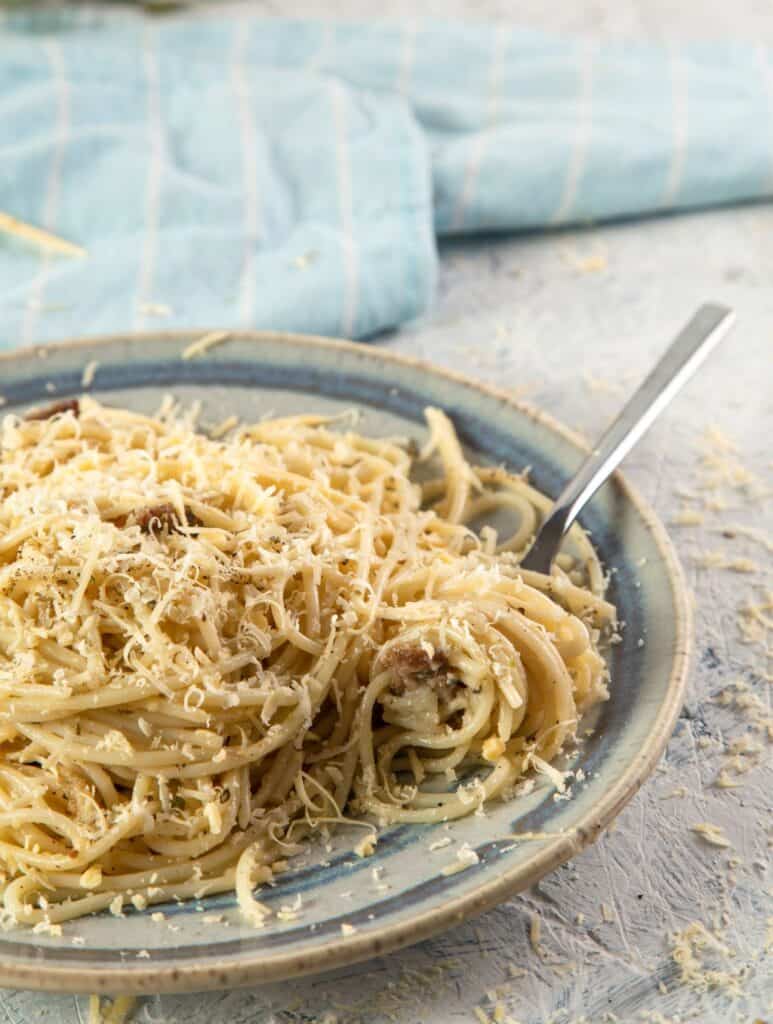 What Cheese Do You Use In Carbonara Sauce?
Pecorino cheese is typically used, as is Parmesan. You can use either, or a combination of both.
What Bacon Goes With Carbonara?
A truly authentic carbonara sauce is made with guanciale (cheeks of pork) instead of bacon, but this is likely only available at specialty Italian shops. An easier to get ingredient is diced pancetta, or, smoked bacon can be used too.
Is Carbonara Meant To Have Cream In It?
Traditional carbonara sauces don't have cream in them but some people do like to add some to make the sauce richer and creamier.
Why Is My Carbonara Sauce Lumpy?
If the carbonara sauce is lumpy, it is likely the egg started to cook when it was stirred into the spaghetti. Remove the cooked spaghetti from the heat before adding the sauce mixture.
The carbonara sauce mixture needs to be stirred quickly in the cooked spaghetti without there being enough time for the egg part of the sauce to cook.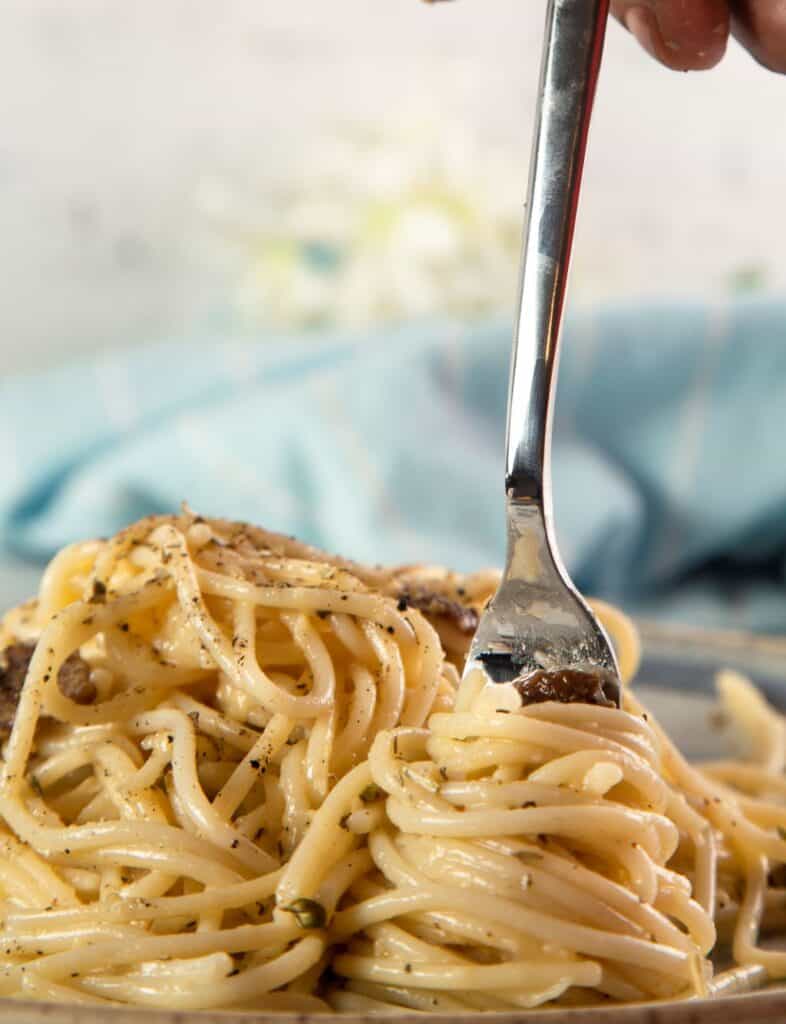 What Goes Well With Carbonara?
Spaghetti carbonara is quite a rich dish so a green salad or some garlic bread on the side is usually enough.
Do I Need To Use Spaghetti?
Spaghetti is traditionally used but you can use other types of pasta such as fettuccini or linguine.
How Long Does Spaghetti Carbonara Last?
Spaghetti carbonara can be stored in an airtight container for 3 days, but when you reheat it the sauce will separate from the pasta. Spaghetti carbonara is best enjoyed freshly cooked.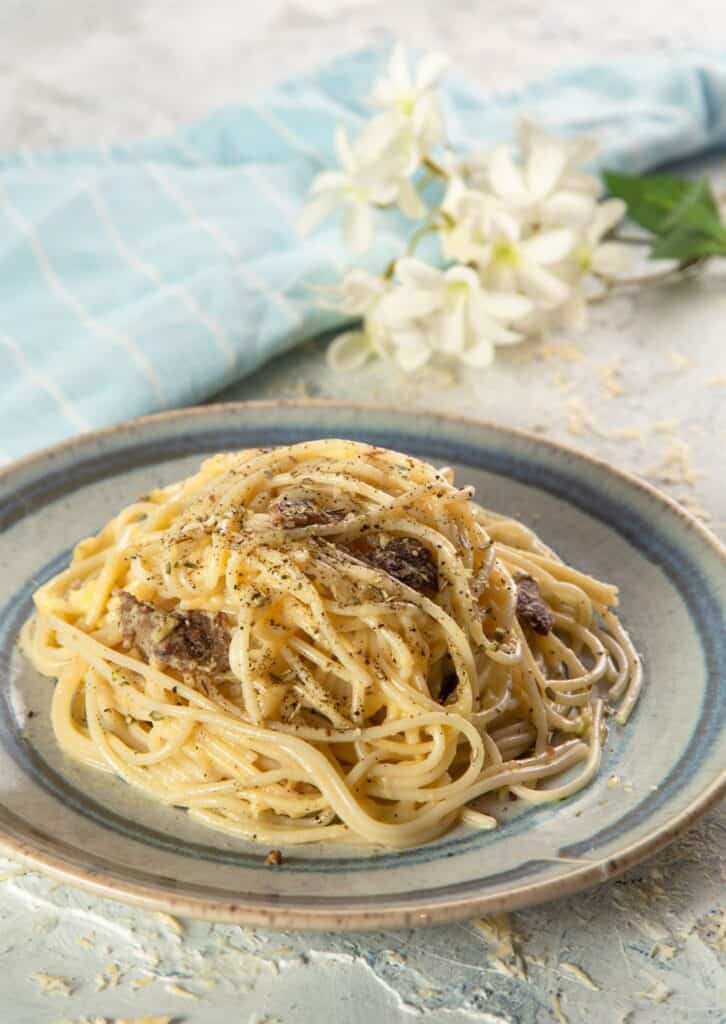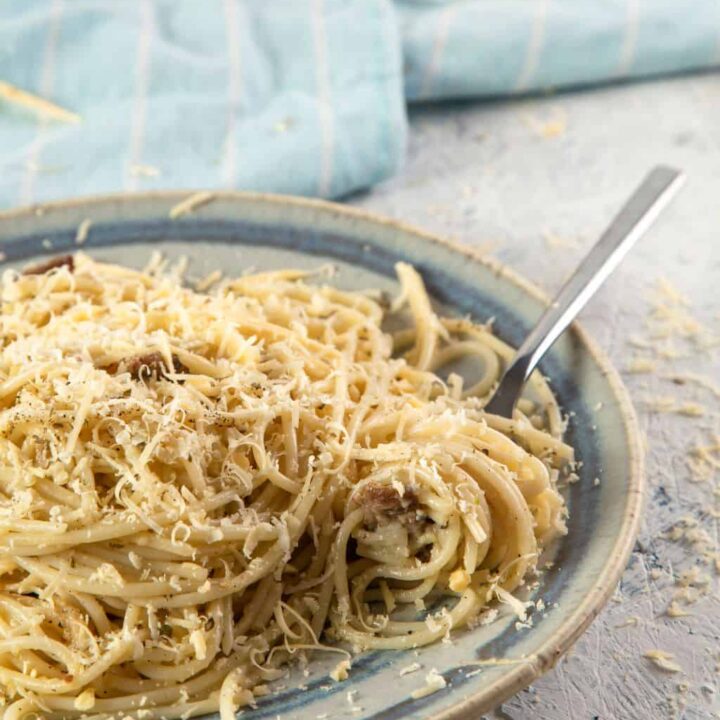 Spaghetti Carbonara
This easy spaghetti carbonara recipe is perfect for a quick weeknight meal!
Ingredients
200g spaghetti
2 eggs - room temperature
100g pancetta or bacon, diced
150g grated Parmesan cheese
Dried Oregano for garnish
Salt and black pepper to taste
Instructions
Boil the spaghetti according to the pack instructions. Reserve one cup of the boiling water.
Heat a non-stick frying pan and cook the pancetta/bacon over a medium heat for 5-7 minutes until crispy, add some black pepper.
Meanwhile, start making the carbonara sauce - combine the egg, Parmesan and lots of black pepper in a large bowl and whisk gently. Add one tbsp of the hot water that you saved from the spaghetti, keep adding water one tbsp at a time until you reach the creamy egg cheese consistency.
On a medium heat add the spaghetti to the bacon pan and 1 tbsp of hot water to stop the pasta from frying. Add the sauce and keep moving and tossing your pan so the egg cheese sauce doesn't scramble. Give it one more tbsp of water.
Drizzle with black pepper and dried oregano to garnish. Serve immediately.
Notes
Cooking the spaghetti
When cooking the spaghetti grab it with both hands when adding it to the water, twisting it so it doesn't stick together. Only put a tiny amount of salt in the water because the parmesan cheese is very salty. The spaghetti should be al dente when you take it out - also don't rinse it after boiling as the starch helps the consistency of the sauce.
Adding A Garlic Flavour To Carbonara
If you are a garlic fan, you can add some when you are cooking the bacon. Just add a clove of slice garlic into the pan when you are frying the bacon and remove it once the bacon is cooked.
Nutrition Information:
Yield:

4
Serving Size:

1
Amount Per Serving:
Calories:

440
Total Fat:

29g
Saturated Fat:

12g
Trans Fat:

0g
Unsaturated Fat:

14g
Cholesterol:

152mg
Sodium:

1013mg
Carbohydrates:

21g
Fiber:

1g
Sugar:

1g
Protein:

22g