The popular Italian dish, spaghetti carbonara, has become a popular classic in many British households over the years.
It can be made in any number of ways, but our favourite method is super easy, with simple to get ingredients.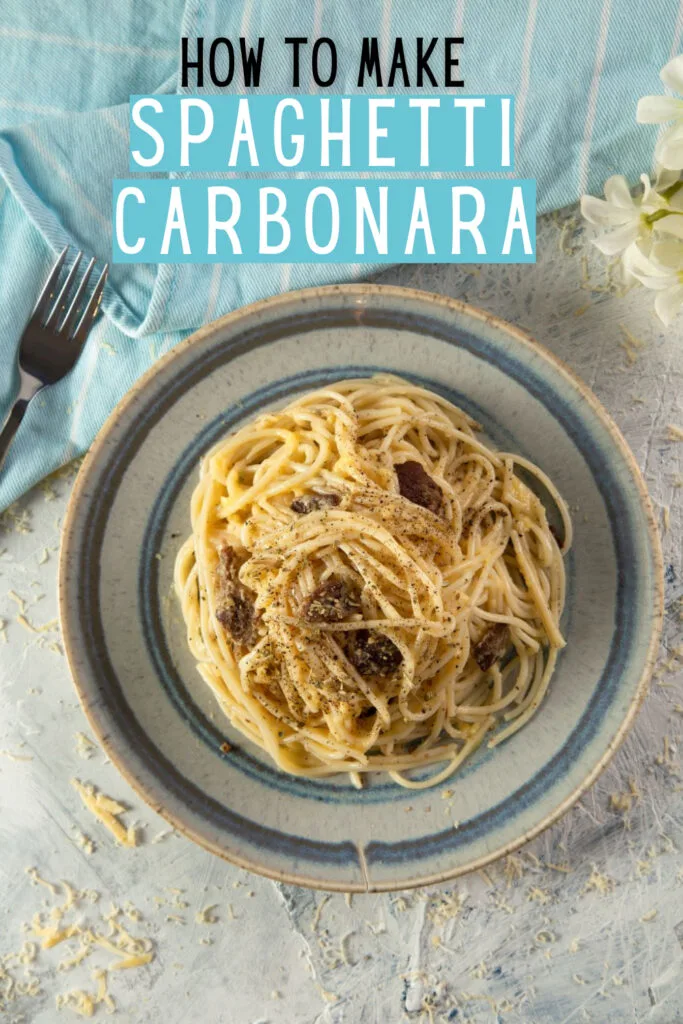 How To Make Spaghetti Carbonara
Not only is this carbonara recipe easy to make, it's also quick to prepare.
Spaghetti Carbonara Ingredients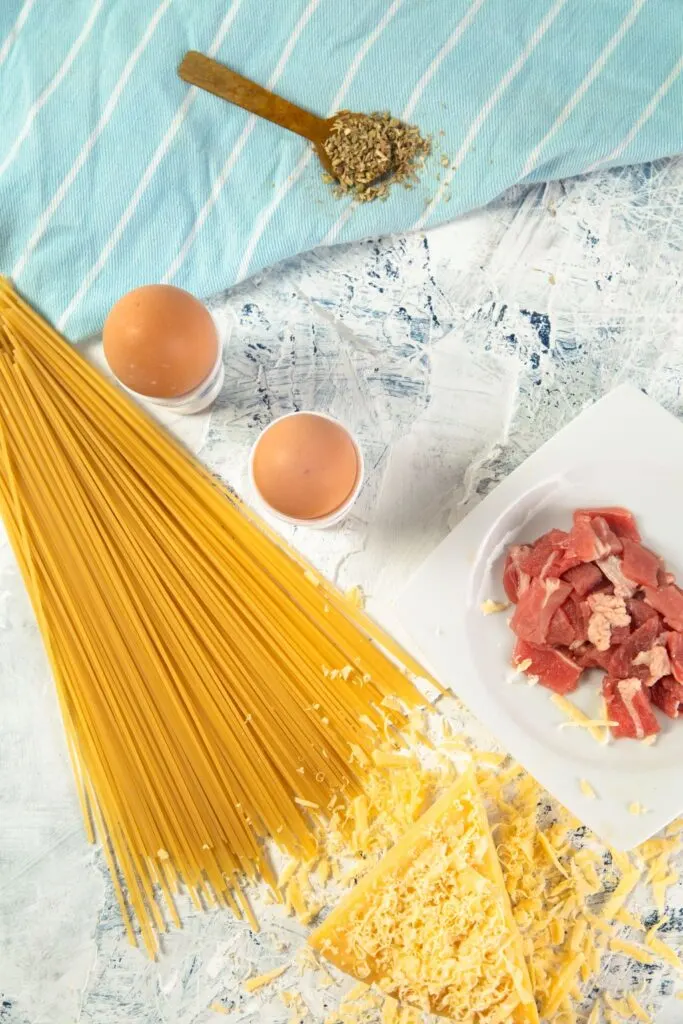 Spaghetti – dry or fresh
Eggs
Pancetta or bacon
Parmesan cheese
Dried oregano
Salt and pepper to taste
What Is Carbonara Sauce Made Of?
Carbonara sauce is made with egg, cheese (usually Parmesan cheese), bacon and black pepper.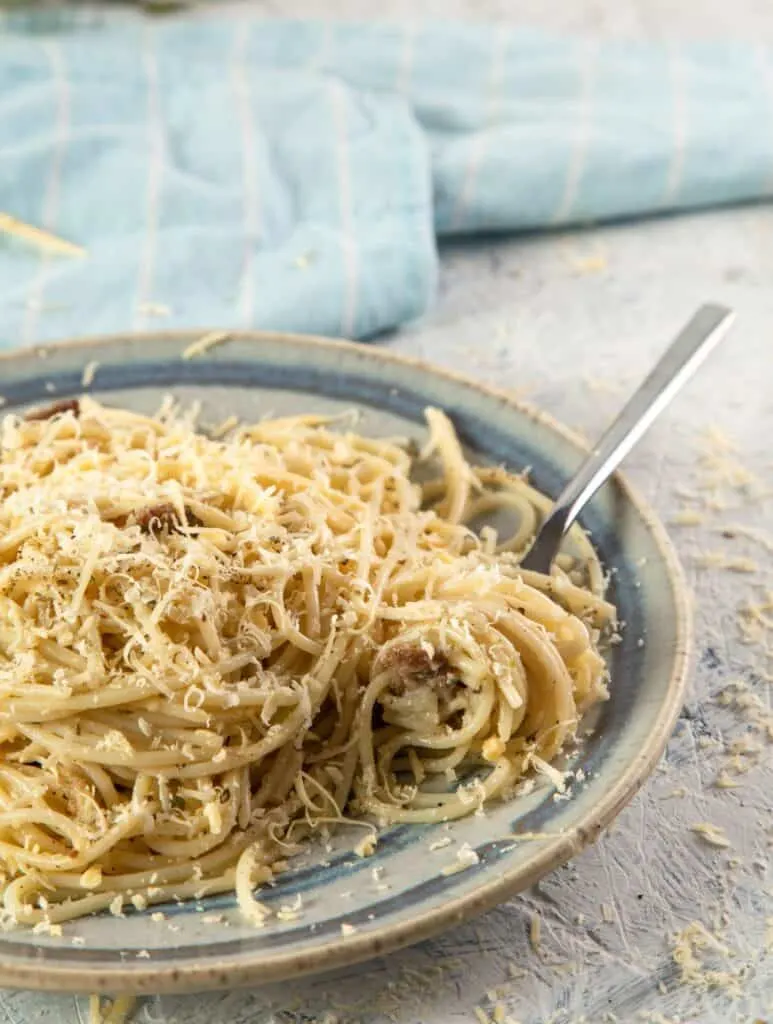 What Cheese Do You Use In Carbonara Sauce?
Pecorino cheese is typically used, as is Parmesan. You can use either, or a combination of both.
What Bacon Goes With Carbonara?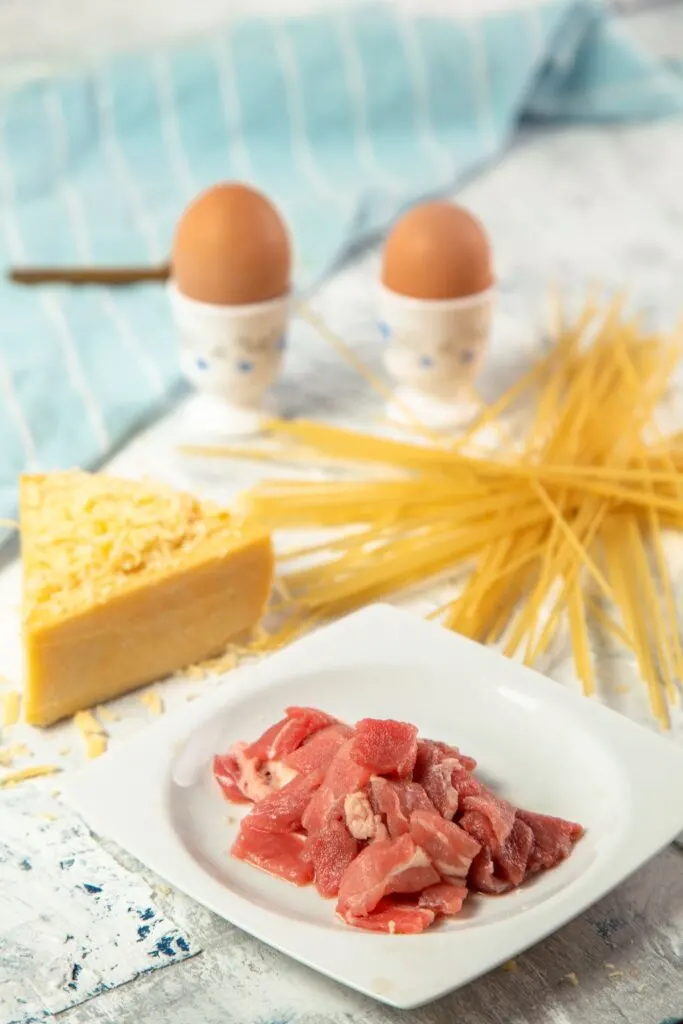 A truly authentic carbonara sauce is made with guanciale (cheeks of pork) instead of bacon, but this is likely only available at specialty Italian shops. An easier to get ingredient is diced pancetta, or, smoked bacon can be used too.
Is Carbonara Meant To Have Cream In It?
Traditional carbonara sauces don't have cream in them but some people do like to add some to make the sauce richer and creamier.
Why Is My Carbonara Sauce Lumpy?
If the carbonara sauce is lumpy, it is likely the egg started to cook when it was stirred into the spaghetti. Remove the cooked spaghetti from the heat before adding the sauce mixture.
The carbonara sauce mixture needs to be stirred quickly in the cooked spaghetti without there being enough time for the egg part of the sauce to cook.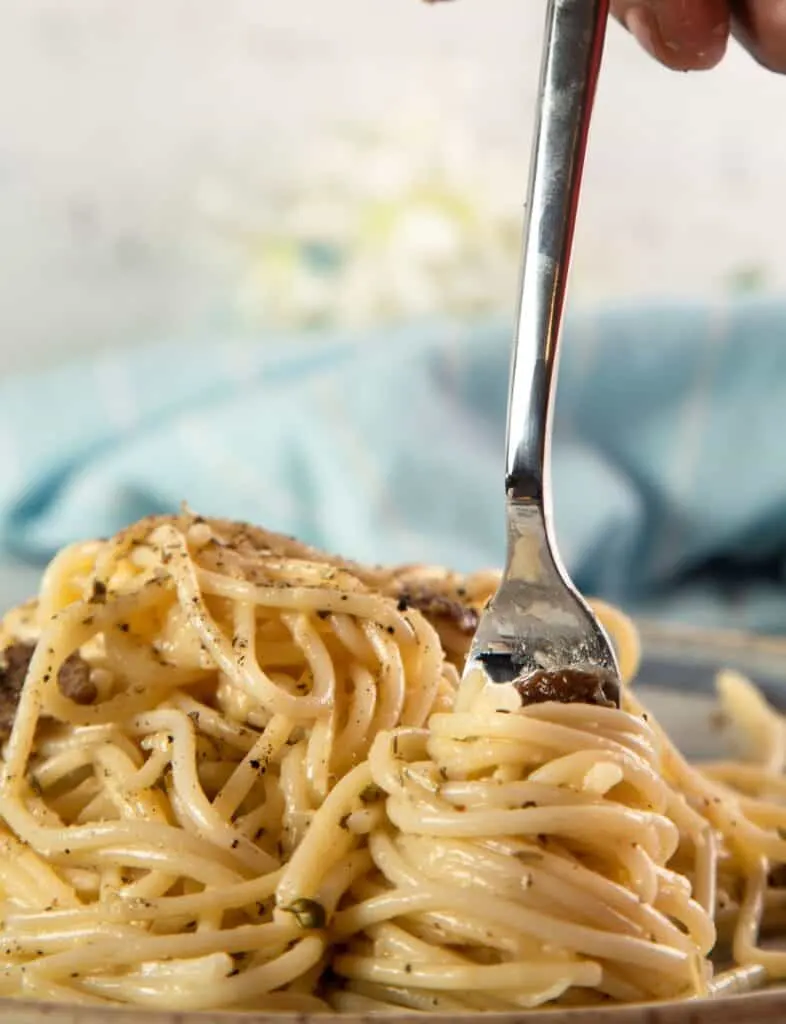 What Goes Well With Carbonara?
Spaghetti carbonara is quite a rich dish so a green salad or some garlic bread on the side is usually enough.
Do I Need To Use Spaghetti?
Spaghetti is traditionally used but you can use other types of pasta such as fettuccini or linguine.
How Long Does Spaghetti Carbonara Last?
Spaghetti carbonara can be stored in an airtight container for 3 days, but when you reheat it the sauce will separate from the pasta. Spaghetti carbonara is best enjoyed freshly cooked.