Enjoy this easy to make baked falafel recipe as a side dish, or in a wrap. It's a hassle free falafel recipe that is authentic in flavour with delicious chickpeas, garlic, spices and herbs.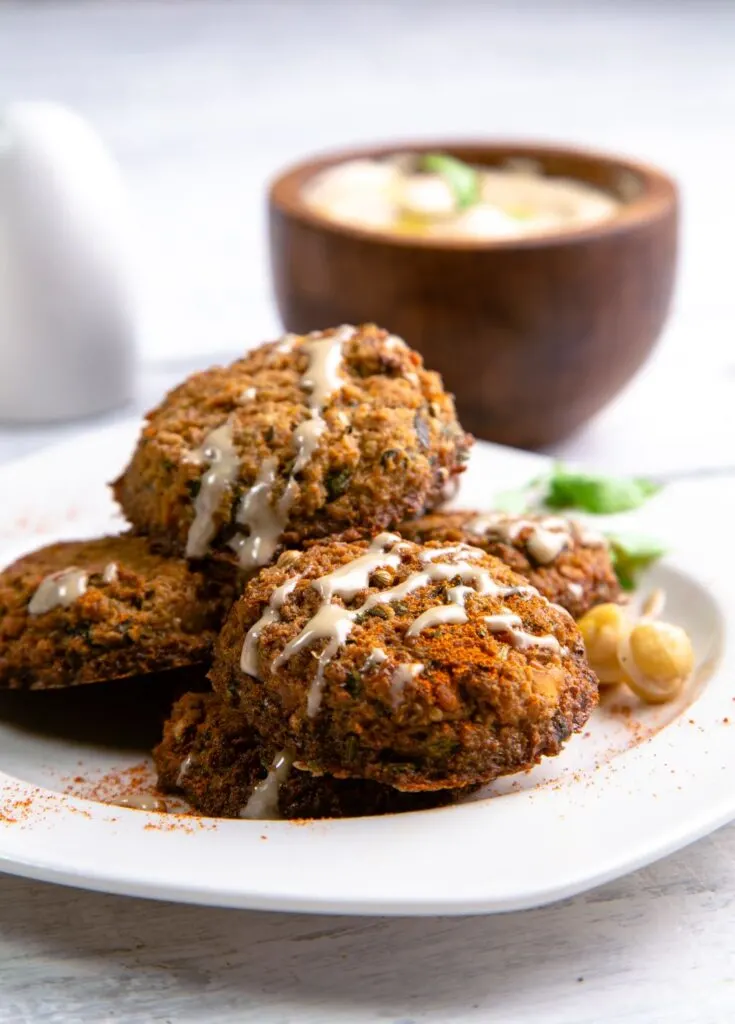 How To Make Baked Falafel
Traditional middle eastern falafel is made from ground chickpeas or fava beans, herbs and spices. It is a very common street food and often served up as part of pita and tahini, as well as in salads.
The most common method for cooking falafel is deep frying it in canola or vegetable oil, but this recipe focusses on making baked falafel.
What You Need (scroll to bottom for recipe card and to print out)
1 can chickpeas, drained and rinsed
1 tbsp garlic, crushed
2 tbsp fresh coriander, finely chopped
2 tbsp fresh parsley, chopped
1 medium onion, finely sliced
2 tbsp plain flour
Sea salt, black pepper, cumin, paprika to taste
3 tbsp olive oil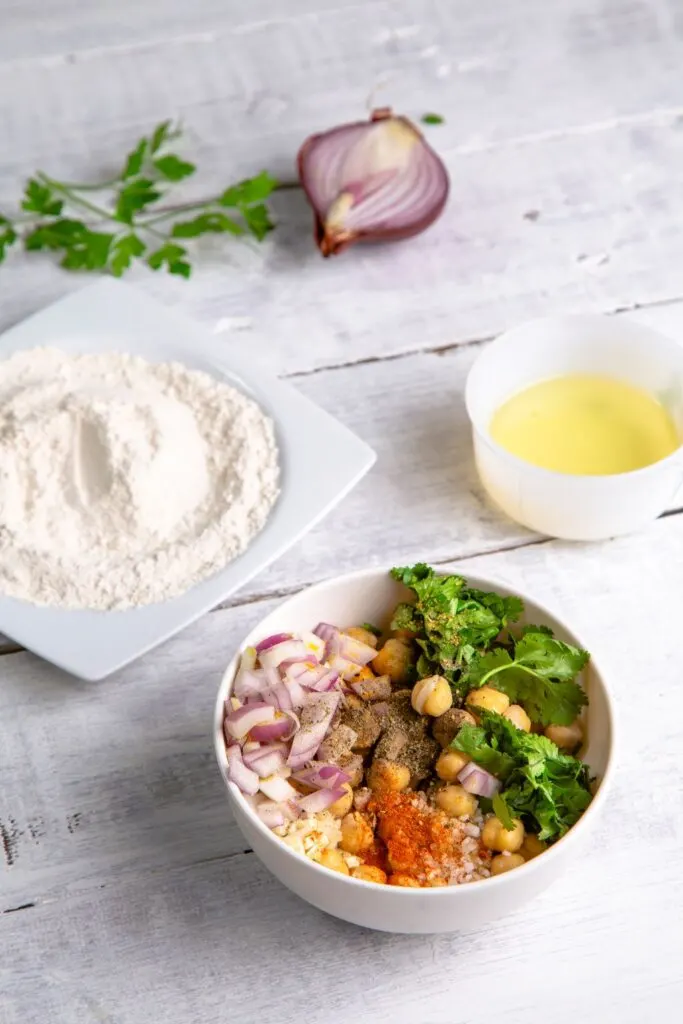 The easiest way to prepare the falafel mixture is with a food processor. Simply add all the ingredients, apart from the olive oil, to the food processor and pulse for 4 minutes until the mixture is finely ground. The final mixture should resemble coarse sand.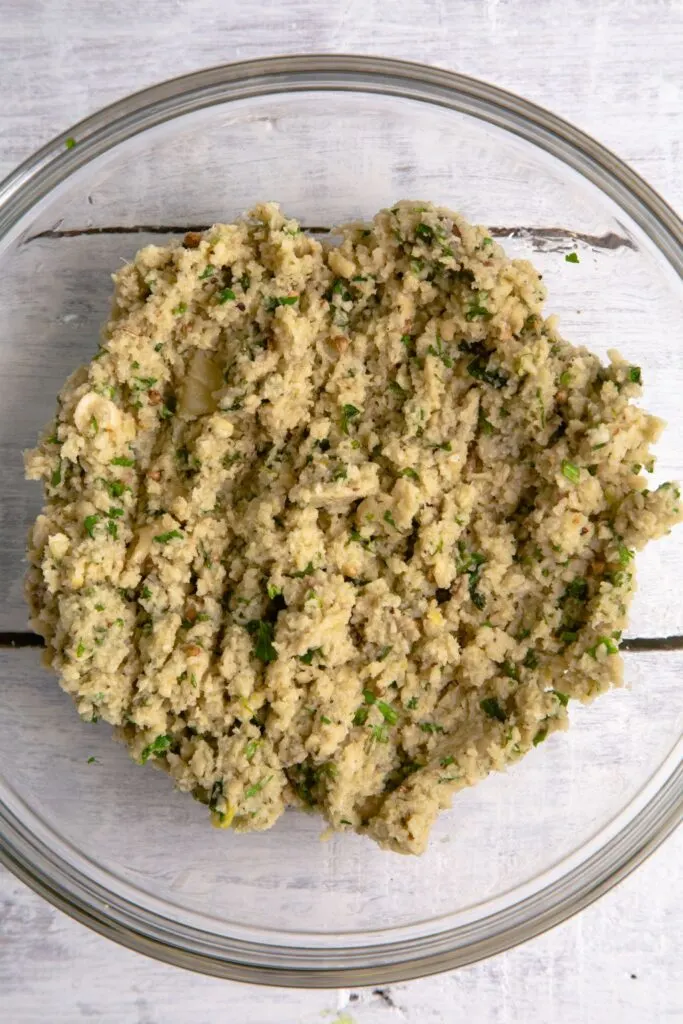 If you don't have a food processor you can use a potato masher and mash the all the ingredients together.
The falafel mixture now needs to be shaped into golf ball sized shapes and pressed down flat. If the falafel mixture is too hard to shape you can put it in the fridge first to harden up a little.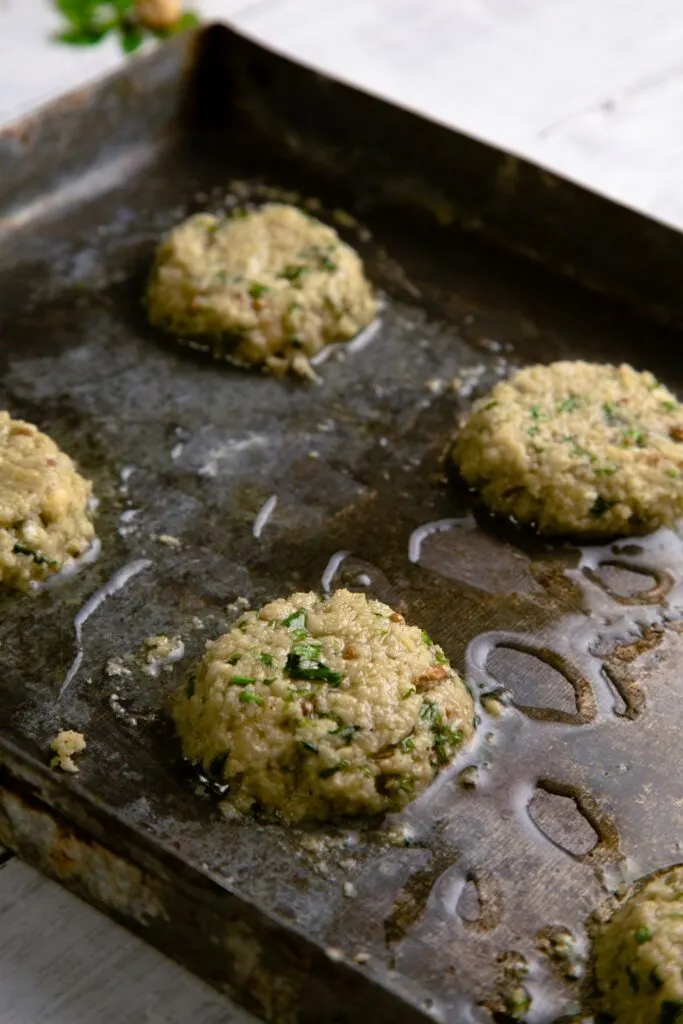 Place the flattened falafel on a baking tray and drizzle the olive oil over the top of them.
Cook in a preheated oven (200C/180C Fan/Gas 6) for about 20 minutes, or until they have browned. Baked falafel should be crispy on the outside and deliciously soft on the inside.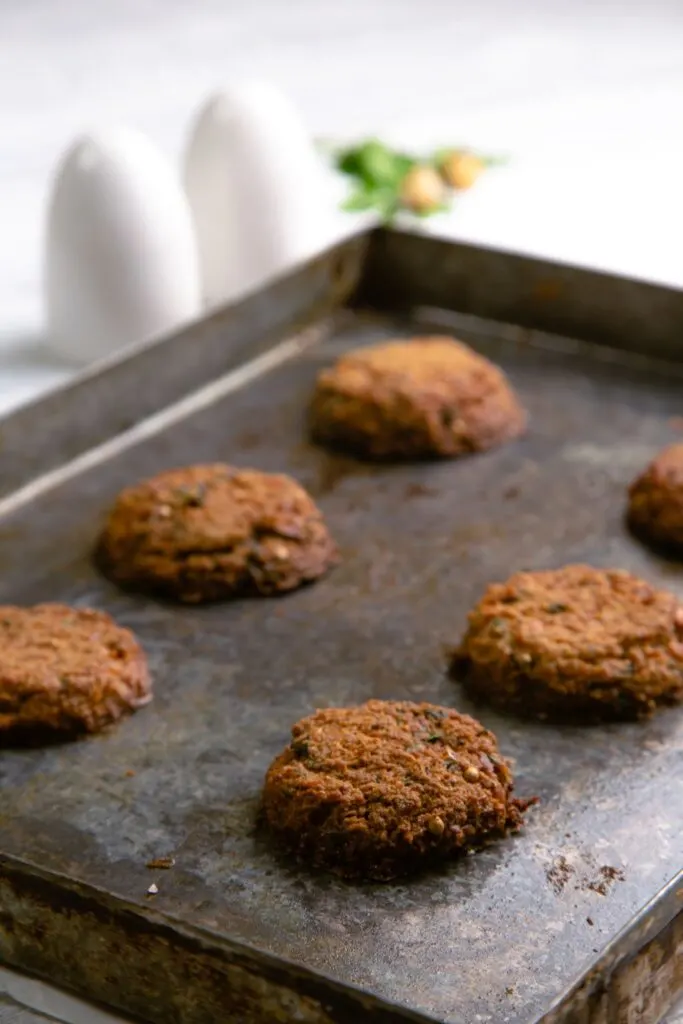 How To Serve Falafel
Serve baked falafel in a pitta pocket, or tortilla wrap, with some hummus, or garlic sauce and a small green salad. You can also serve baked falafel as it is with some tzatziki drizzled on top.