Slow cooker sweet and sour chicken combines soft and tender chicken pieces, slowly cooked in a delicious homemade sweet and sour sauce, with fresh sweet peppers and pineapple chunks.
It's quick to prepare and tastes fantastic!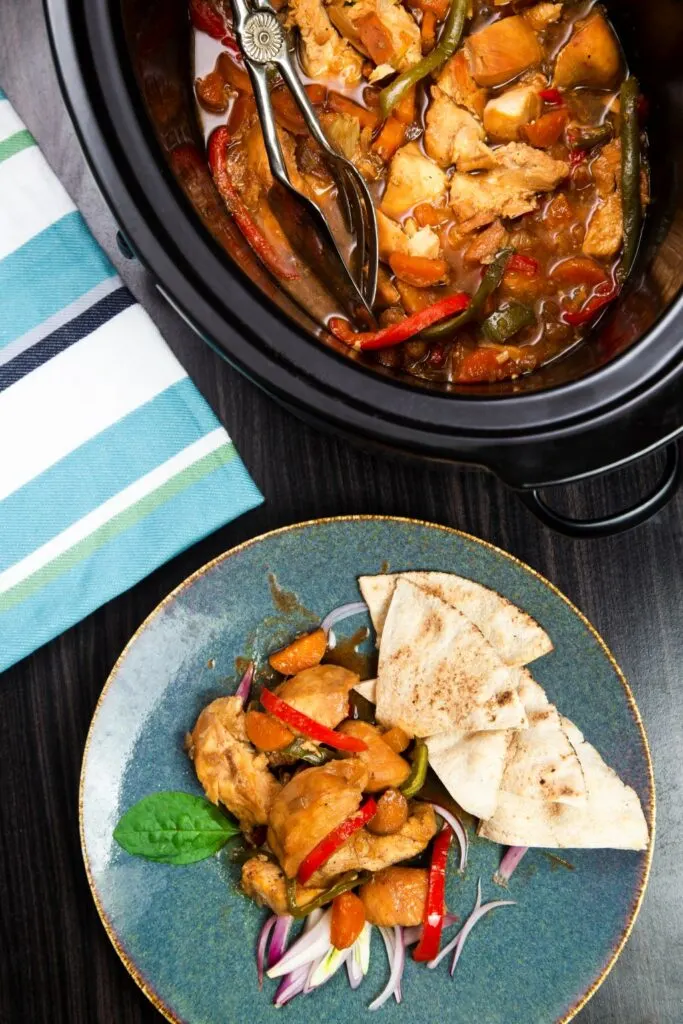 How To Make Sweet and Sour Chicken In A Slow Cooker
Making sweet and sour slow cooker chicken can be as quick as adding the chicken, vegetables and a jar of sweet and sour sauce!
But, it's also not too tricky to make the sweet and sour sauce from scratch too.
What You Need
For the sweet and sour sauce:
3 tbsp ketchup
1 can (250ml) pineapple pieces
2 tbsp corn flour
150ml apple cider vinegar
100g brown sugar
1 tbsp soy sauce
Mix all of the ingredients together – if you prefer a less 'tangy' sweet and sour sauce you can reduce the cider vinegar to 100ml.
You will also need:
chicken thighs or breasts – I prefer to use thighs but do also use breasts if that is what I have.
garlic, onion
red and green peppers
carrots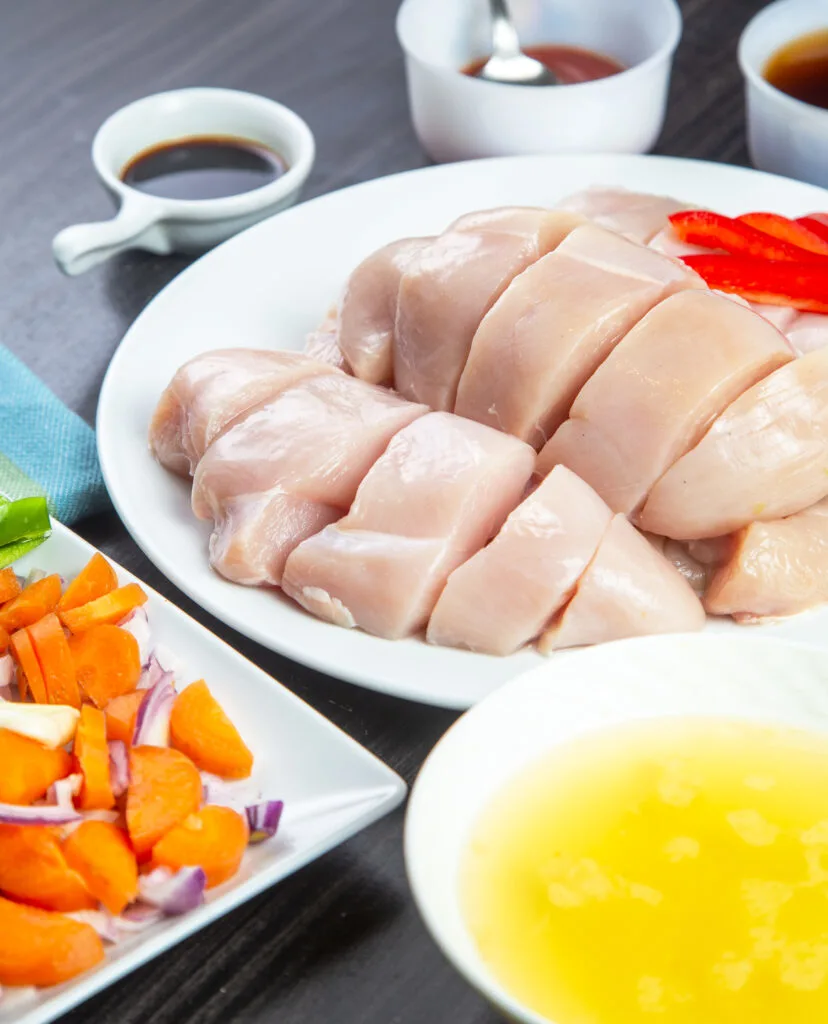 You can slice the chicken before it goes into the slow cooker, or put it in whole, shredding it at the end of the cooking time.
Add the chicken, garlic, onions and carrots to the slow cooker. You can put the peppers in the slow cooker now or you can add them 20 to 30 minutes before the end of the cooking time for a firmer texture.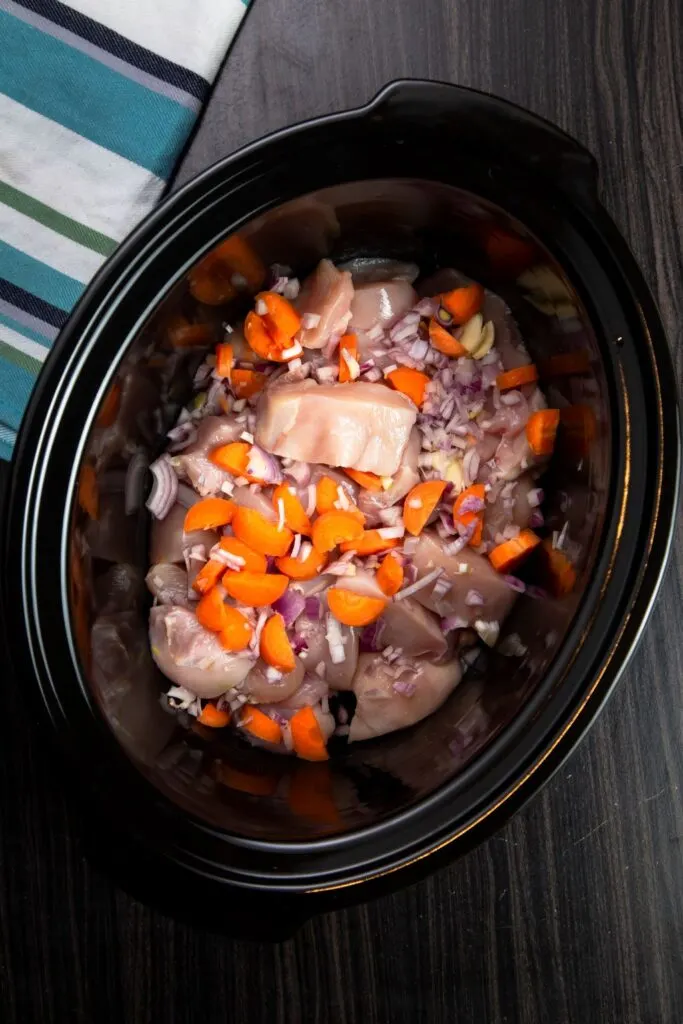 Next, either add a jar of sweet and sour sauce, or add the homemade mixture. Pour it over all the ingredients in the slow cooker. There is no need to add any additional liquid.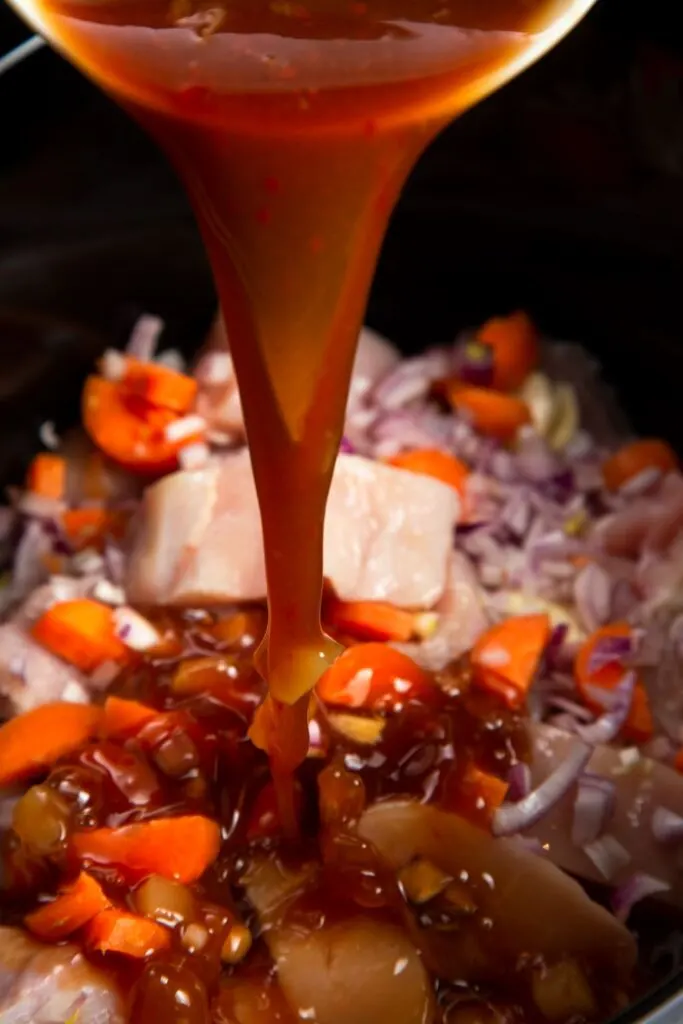 Place the lid on the slow cooker and set off on low for 5 to 6 hours or high for 4 hours.
Side note: if you are using chicken thighs you can cook it for longer on low, but with chicken breasts, you should try not to overcook them or they will dry out.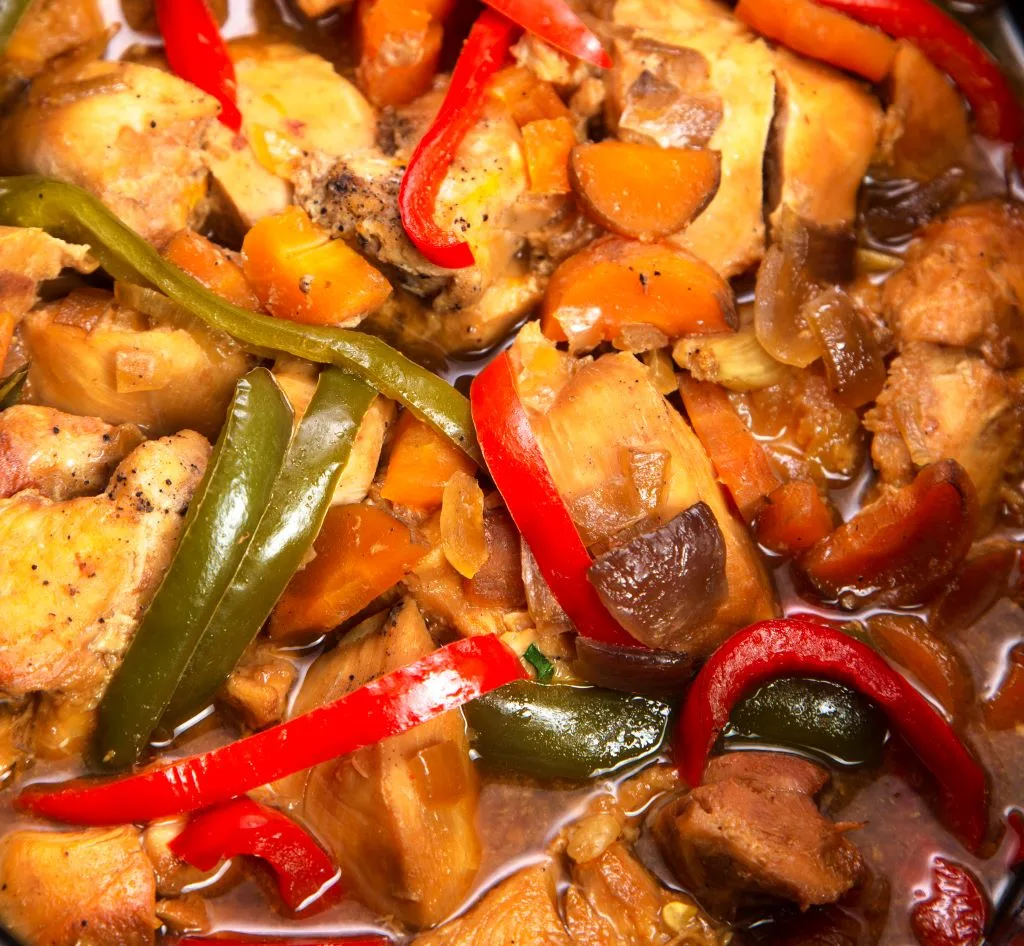 About 20 to 30 minutes before the end of the cooking time, add in the sliced sweet peppers, replace the lid and leave them to cook.
If the sauce seems too runny, leave the lid off to allow it to thicken up. If the sauce is still too thin, add in a corn flour slurry to thicken.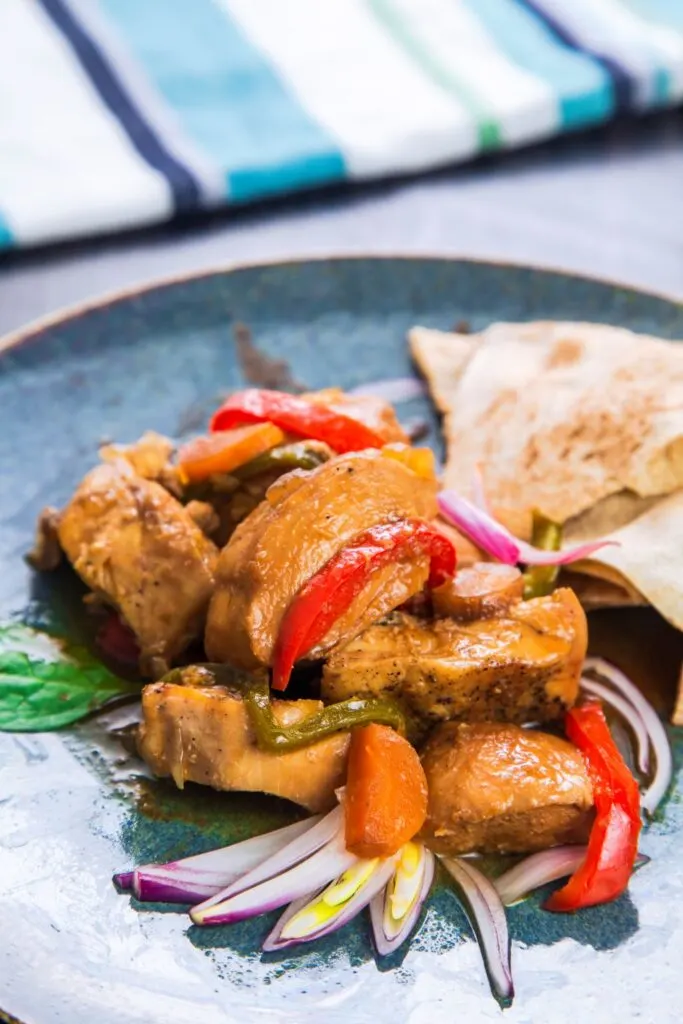 Serve with rice, noodles or as it is.
I hope you like this sweet and sour slow cooker recipe! Let me know in the comments how you get on!
---
---
Psst – I have a slow cooker group on FB if you want to join me there too!