Slow cooker stuffed peppers are a simple yet tasty meal to make. Choose your favourite fillings to put inside each pepper, whether it's a quinoa and chilli flavour, or bolognese, this slow cooker meal is sure to please everyone!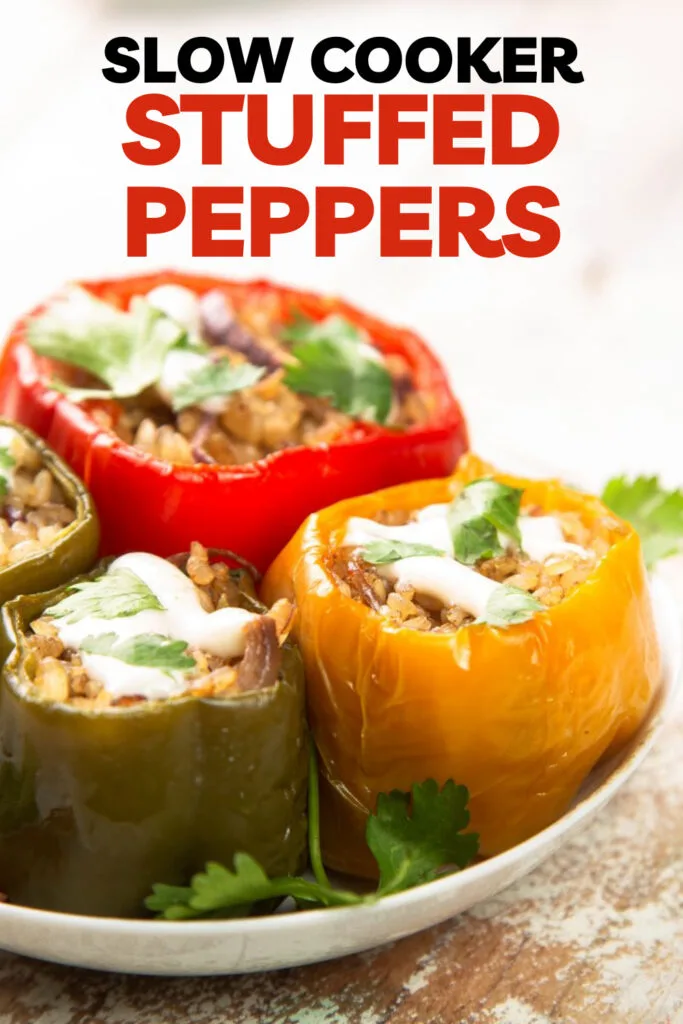 How To Make Stuffed Peppers In A Slow Cooker
Cooking stuffed peppers in a slow cooker is the perfect way to enjoy this tasty recipe – although they are quick to prepare, if you decide to make rice stuffed peppers you will need to precook the rice.
However, if you want to avoid any cooking before the slow cooker you can use quinoa instead.
What You Need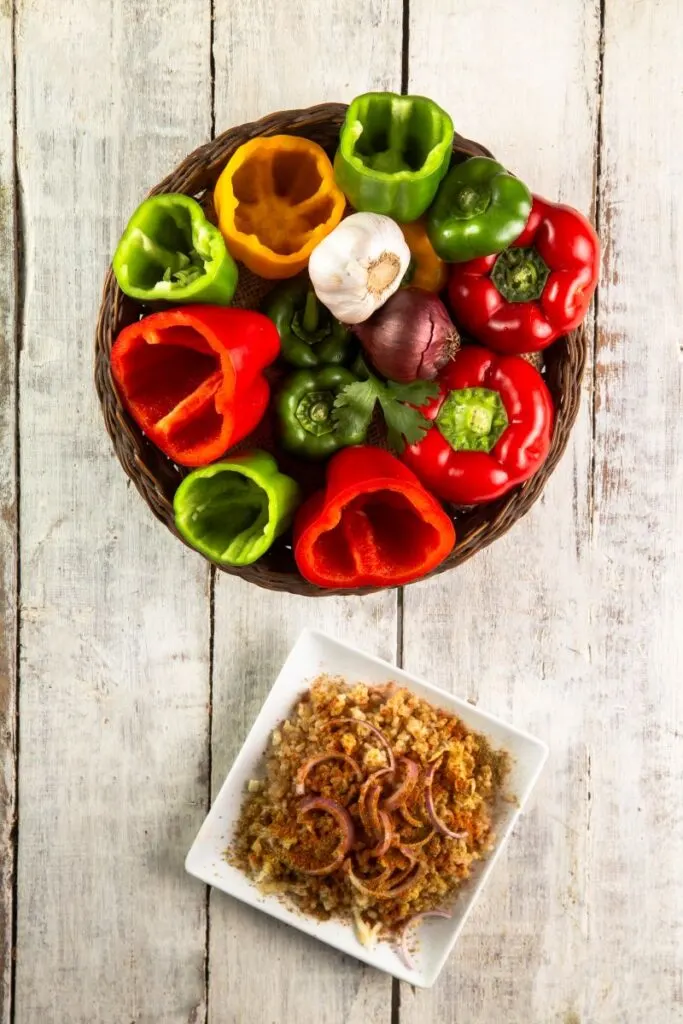 You can use whichever colour peppers you prefer – and you can use as many as you can fit in your slow cooker.
When you are buying the peppers for this recipe try and go for shapes that will stand up in the slow cooker – so as flat as possible, and the larger the better so that you can fit in more filling!
What To Put Inside Slow Cooker Stuffed Peppers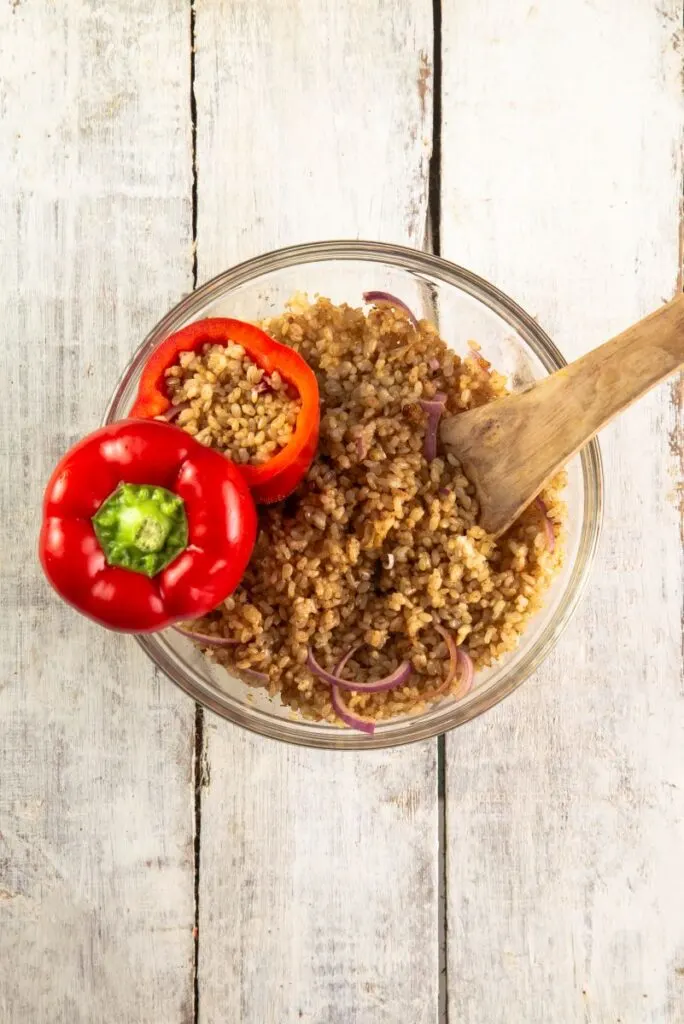 You can add a mixture of cooked rice, onion, garlic, chilli spices, chopped tomatoes, red kidney beans – or any other type of tinned bean (you can also leave the beans out).
If you don't want to have to cook rice before setting off this meal you can use quinoa instead, uncooked.
Another combination could be;
Minced beef, turkey or pork mixed with onion, garlic, herbs, tomato puree, Worcestershire sauce, cooked rice and some grated cheese.
Please check the recipe card at the bottom for exact measurements.
How To Stuff The Peppers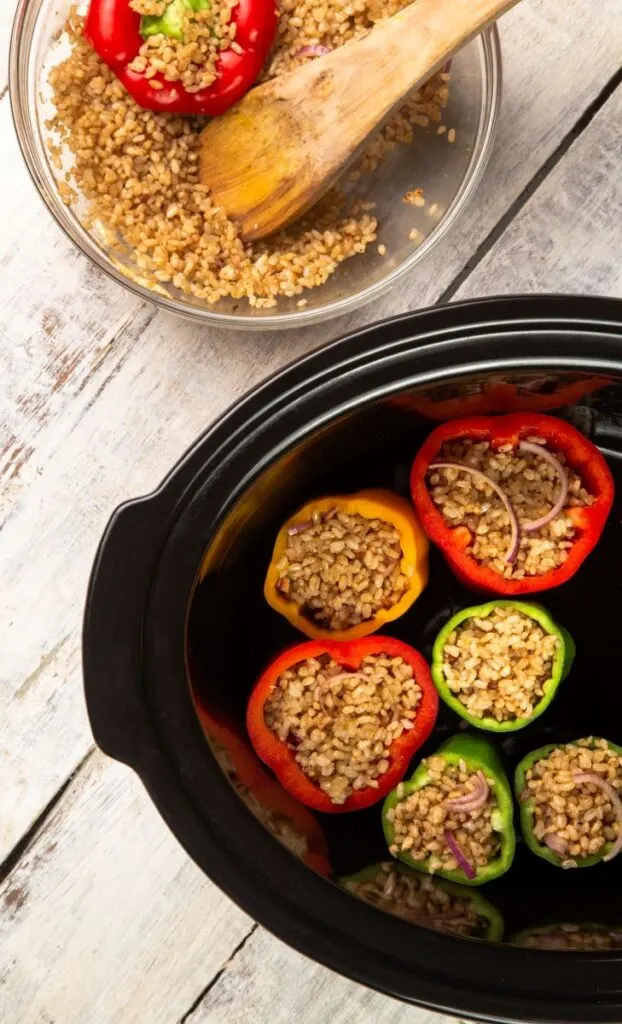 Give the peppers a good wash before slicing off their tops. Scoop the stem and seeds out from the inside. Take care not to damage the sides of the pepper as it might cause them to split.
Scoop the rice (or quinoa) mixture into each pepper, filling them up to the top.
Transfer The Peppers To The Slow Cooker
Cook the peppers in a little liquid, either some vegetable stock, passata, or plain water.
Place the peppers in the slow cooker in the liquid, in an upright position so that they don't fall over.
Put the lid on the slow cooker and set off on low for 4 to 5 hours, or high for 3 hours.
What To Serve With Stuffed Peppers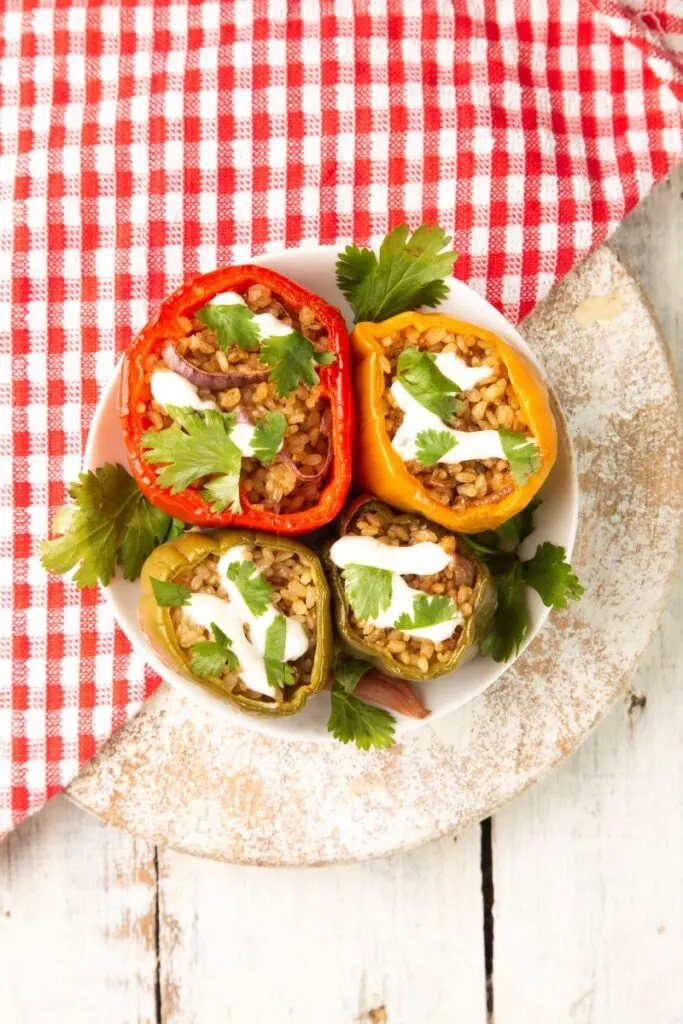 Once the peppers are cooked you can either sprinkle some grated cheese on top, some sour cream, chopped fresh coriander, or, just serve them as they are.
If you are adding cheese, sprinkle it on 5 to 10 minutes before the end of the slow cooking time so that it can melt from the heat in there.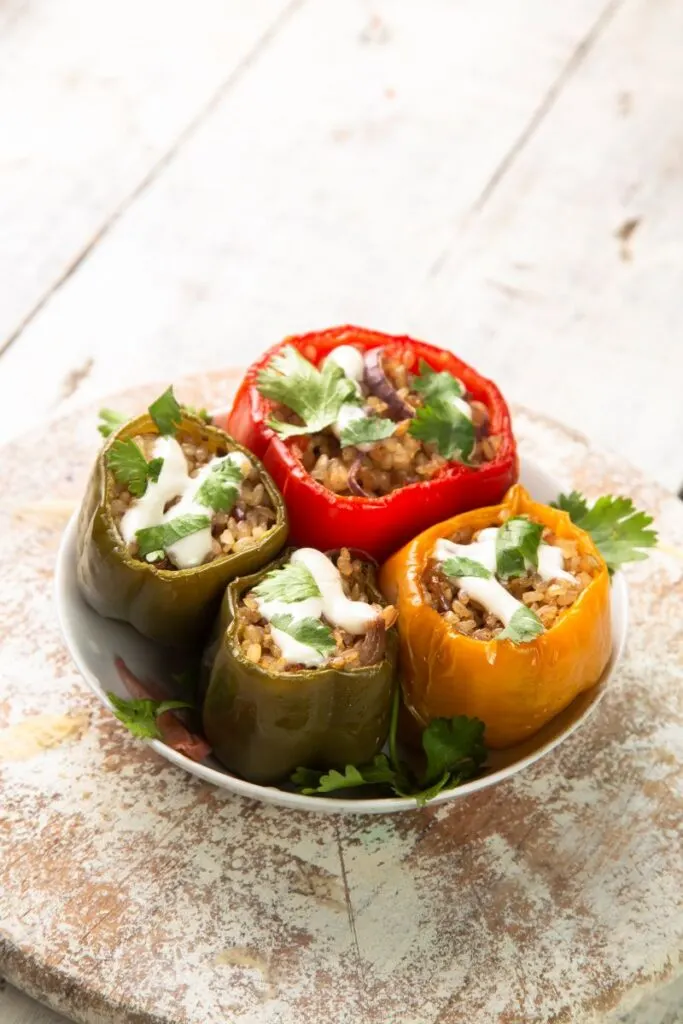 I hope you enjoy this recipe – if you make it, or have any questions about the process please let me know in the comments!
---
---