Slow cooker sweet potato and red lentil curry is quick to prepare and tastes amazing! It's perfect for the whole family to enjoy – serve it with rice, quinoa, naan bread, or just as it is – it's the ideal slow cooker meal for everyone.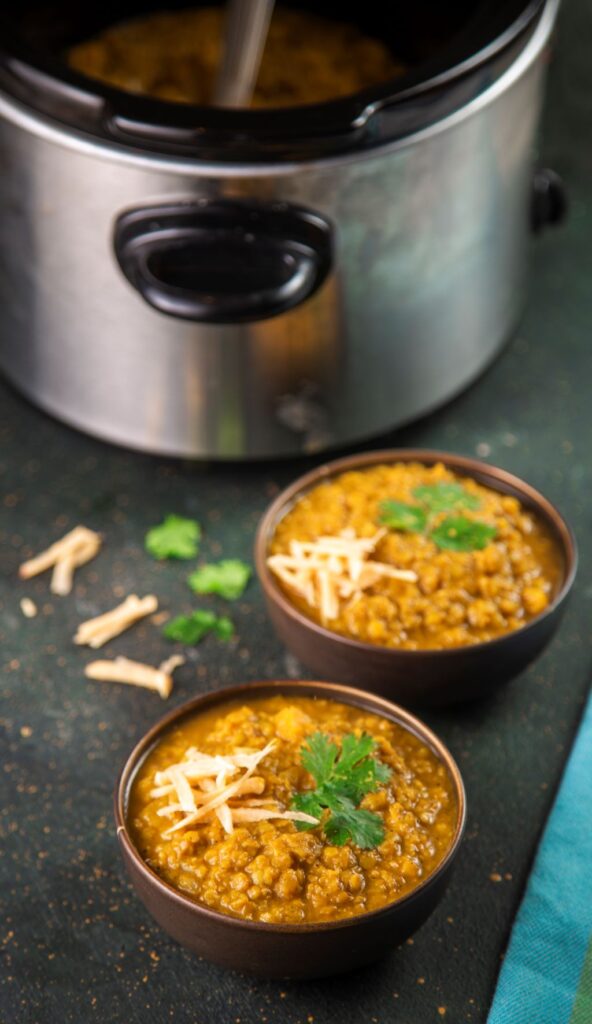 How To Make Sweet Potato and Red Lentil Curry in a Slow Cooker
Making a sweet potato and lentil curry in the slow cooker is a chuck it all in and switch it on kind of a recipe – my favourite type. I try to make most of my slow cooker recipes as simple as possible!
What You Need: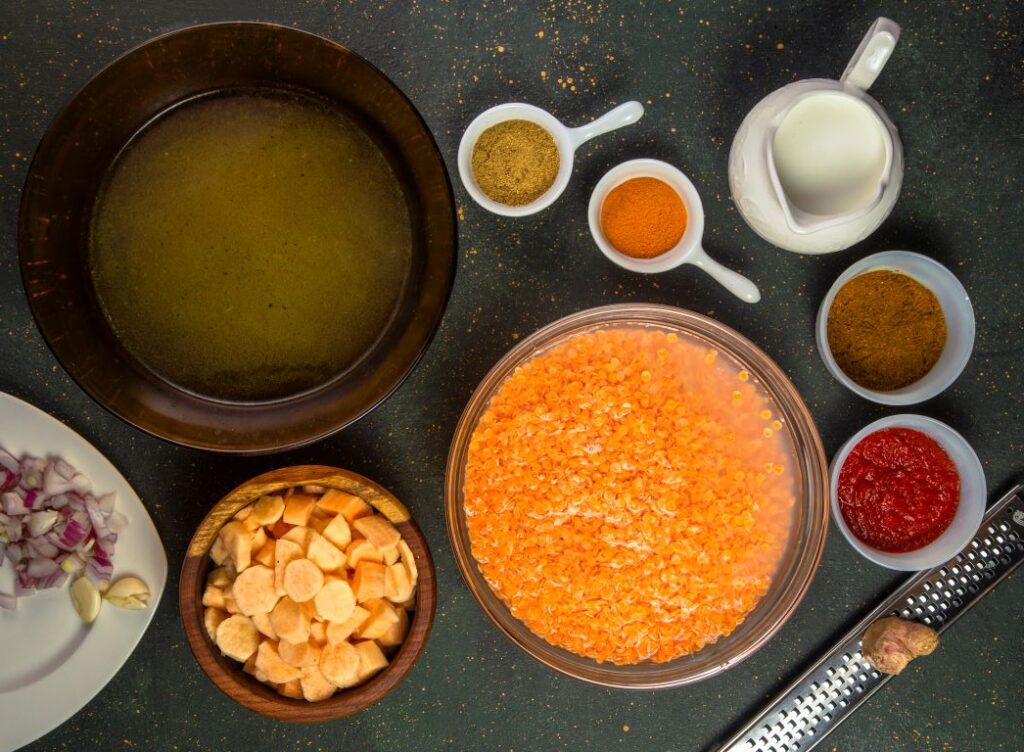 The main ingredients are of course sweet potatoes and red lentils.
The lentils don't need to be soaked overnight, they just need a good rinse in some water. The sweet potatoes need to be peeled and chopped up.
I also added onion, garlic, ginger, turmeric, cumin, curry paste, tomato puree, vegetable stock, coconut milk and some baby spinach leaves. For exact measurements scroll to the bottom of the page for the recipe card.
You can use any curry paste, I quite like adding a Thai Red Curry paste, but a Tikka or any other blend can work well too.
I used a 6.5L Morphy Richards slow cooker, but this recipe can be adjusted to fit in any slow cooker.
You might also like: Slow Cooker Buying Guide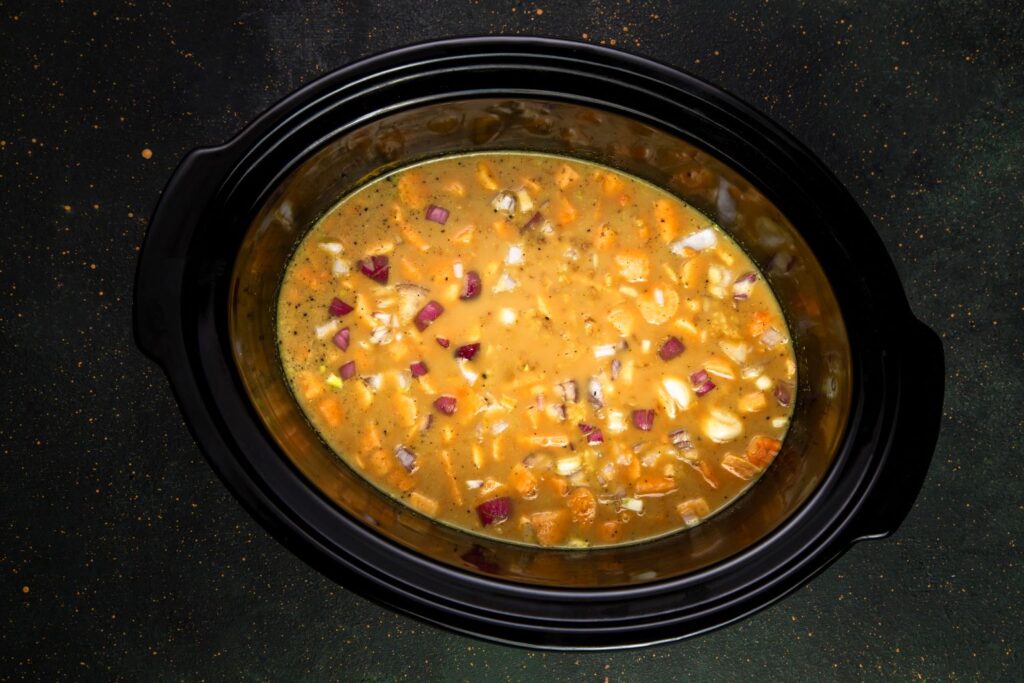 Add everything to the slow cooker, apart from the spinach leaves (if you are using) and stir together. Set off on low for 6 to 8 hours, or high for 3 to 4 hours. About 20 to 30 minutes before the end add the baby spinach leaves and stir through.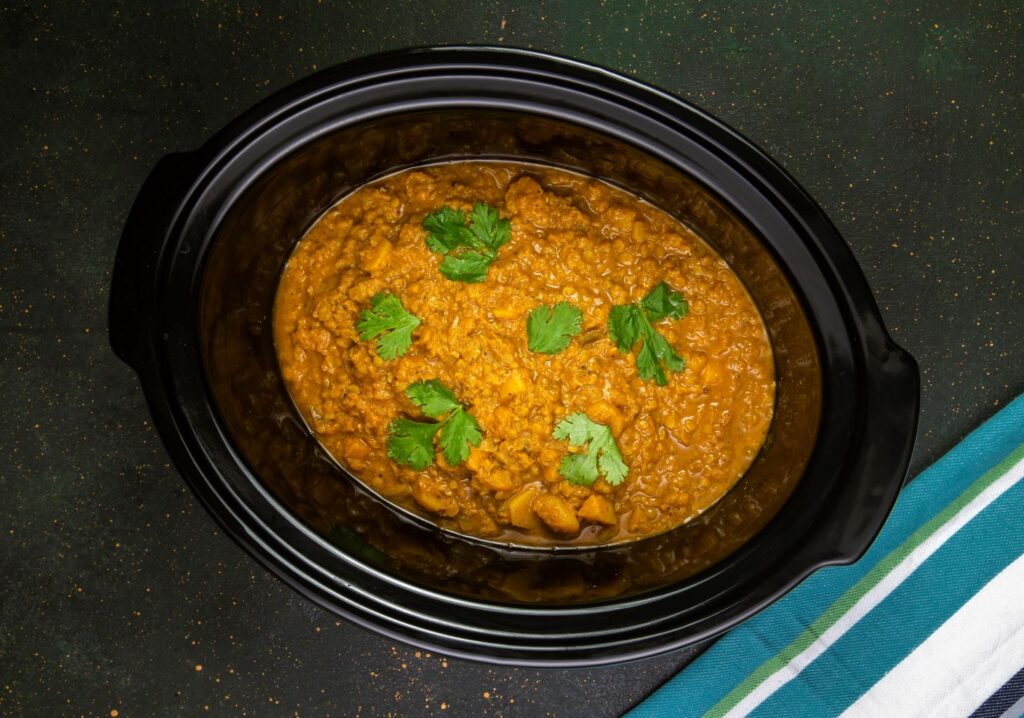 This recipe tastes great by itself, or it can be served with rice, quinoa and/or naan bread.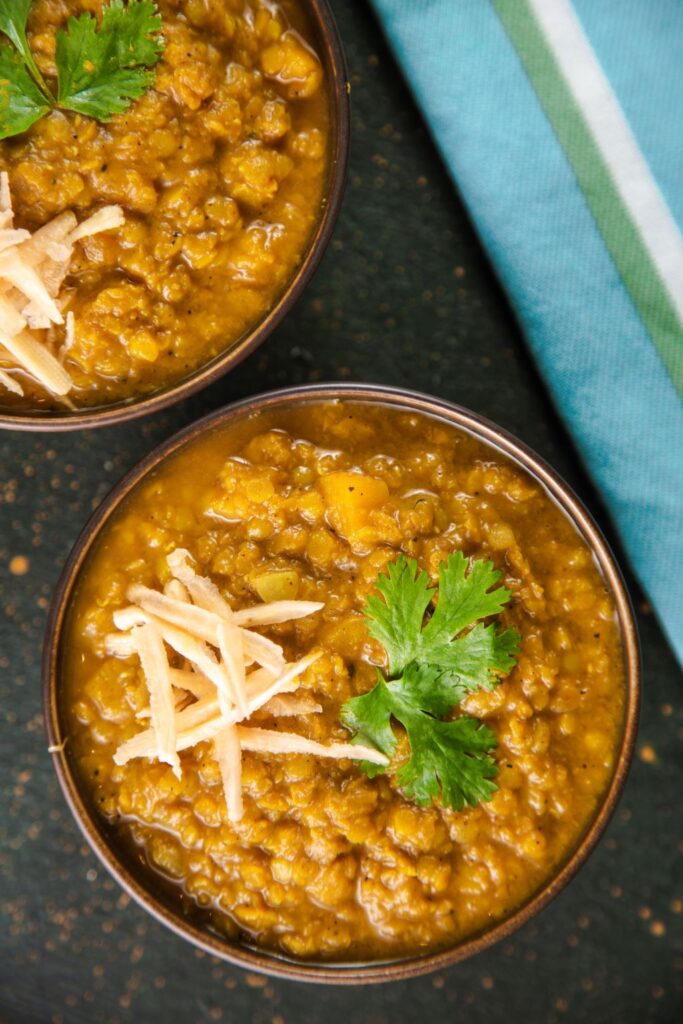 I hope you enjoyed this slow cooker recipe! If you make it let me know how you get on in the comments below 🙂
This recipe appears in my Slow Cooker Recipe Book – you can check out the details here.