You don't need to be a professional baker to enjoy this moist, flavourful carrot cake loaf recipe. The humble carrot is the star of this show!
The batter for the cake loaf is spiced with cinnamon and nutmeg, then mixed with sultanas, and optionally, walnuts. When the mixture has been well mixed, it's poured into a greased or lined loaf pan.
It bakes up beautifully in less than an hour – golden brown on top with that irresistible crusty layer around the edges!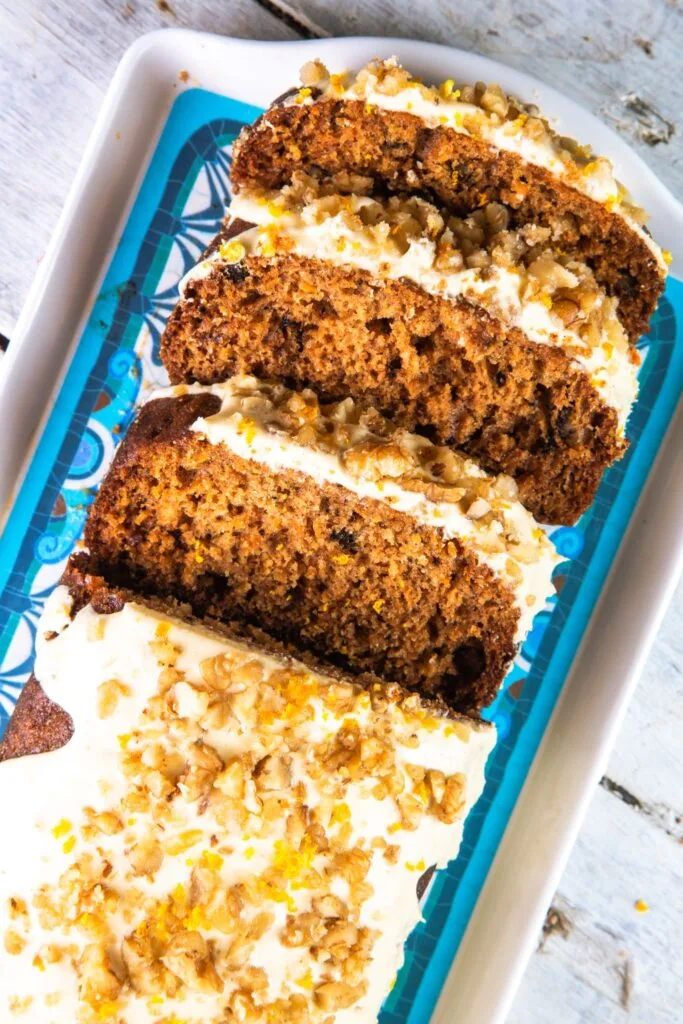 How To Make Carrot Cake Loaf
The ingredients required for this loaf cake are similar to a regular round carrot cake – they are just made in a loaf-shaped tin instead!
I used vegetable oil to keep this cake nice and moist – but you could use butter if you prefer.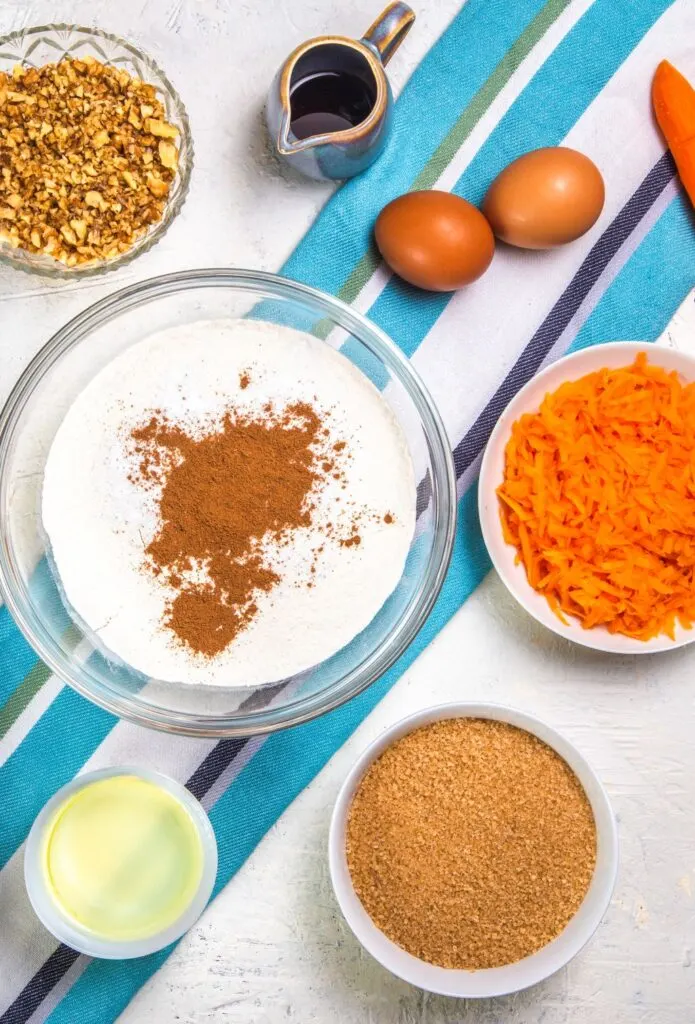 What You Need
(Scroll down to the recipe card for exact measurements and instructions)
For the carrot cake:
Vegetable oil (or you can use butter)
Soft brown sugar
Eggs
Self-raising flour
Bicarbonate of soda
Ground cinnamon and nutmeg
Grated carrot
Vanilla essence
Sultanas
Walnuts, chopped (optional)
For the cream cheese frosting:
You can serve the carrot cake loaf as it is, or decorate it with some cream cheese frosting or icing;
Butter at room temperature
Cream cheese
Icing sugar
Vanilla essence
Orange zest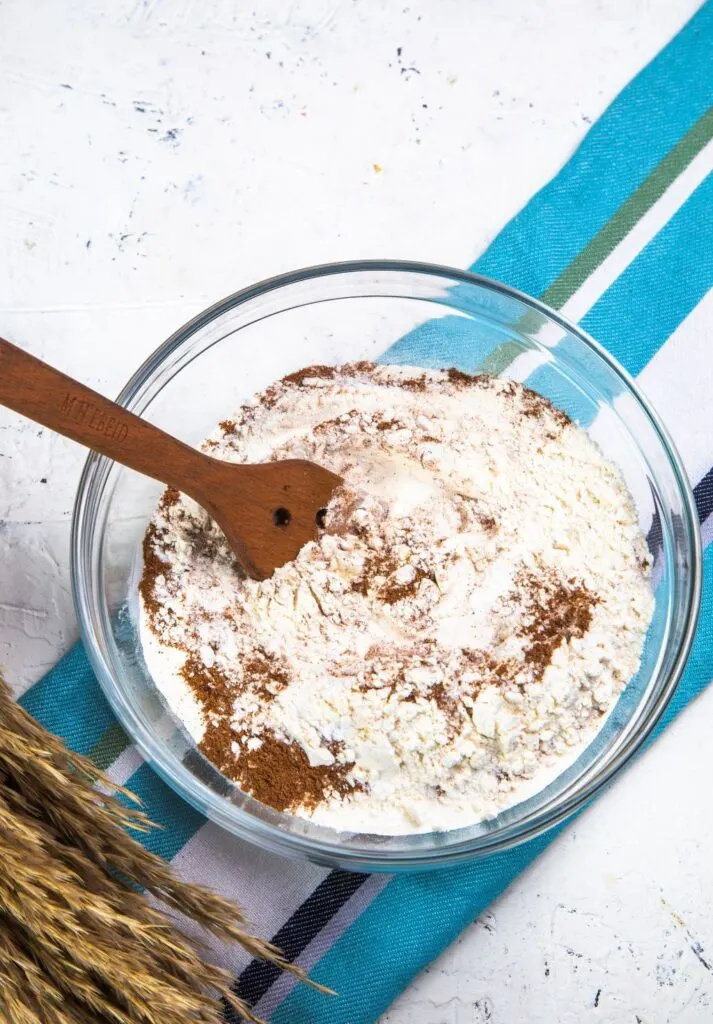 Sift the flour, bicarbonate of soda and spices together in a bowl and mix together before adding the beaten eggs and oil.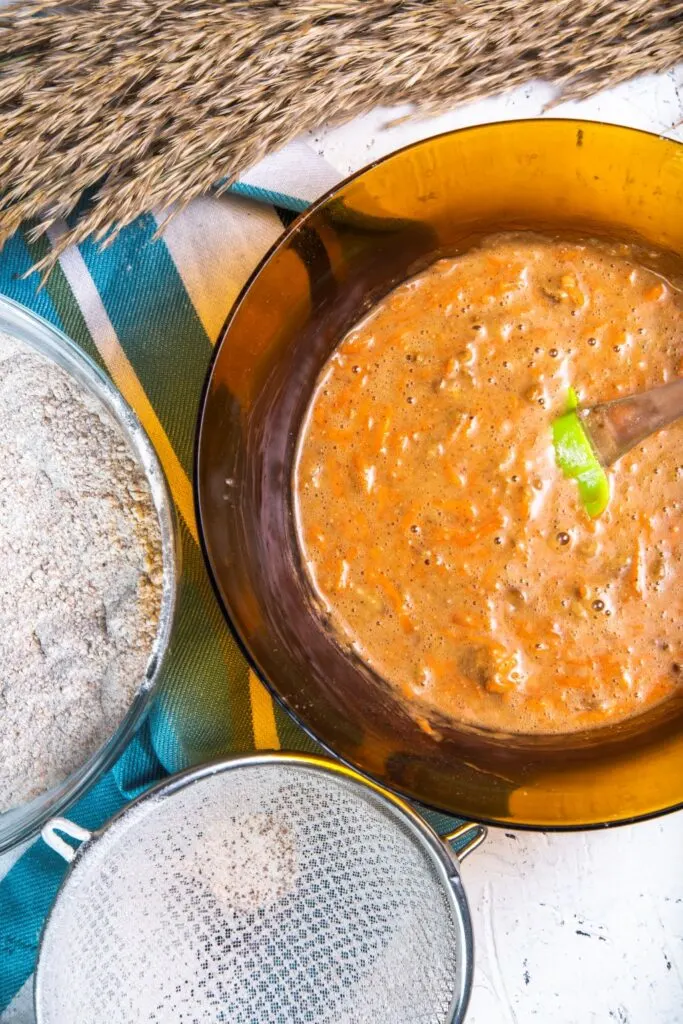 Finally add in the vanilla essence, sugar, grated carrots and sultanas (and the chopped walnuts if you are using).
Transfer the mixture to a greased 2lb loaf tin and cook in a preheated oven (190C/375F/Gas Mark 5). Cook for 45 minutes – but check on it halfway through to make sure it isn't burning on the outside. If it is cooking too quickly, place some foil loosely on top.
Leave the cake to cool in the tin before taking it out. You can either serve it plain, or decorate it with some icing or cream cheese frosting.
Making Cream Cheese Frosting For Carrot Cake Loaf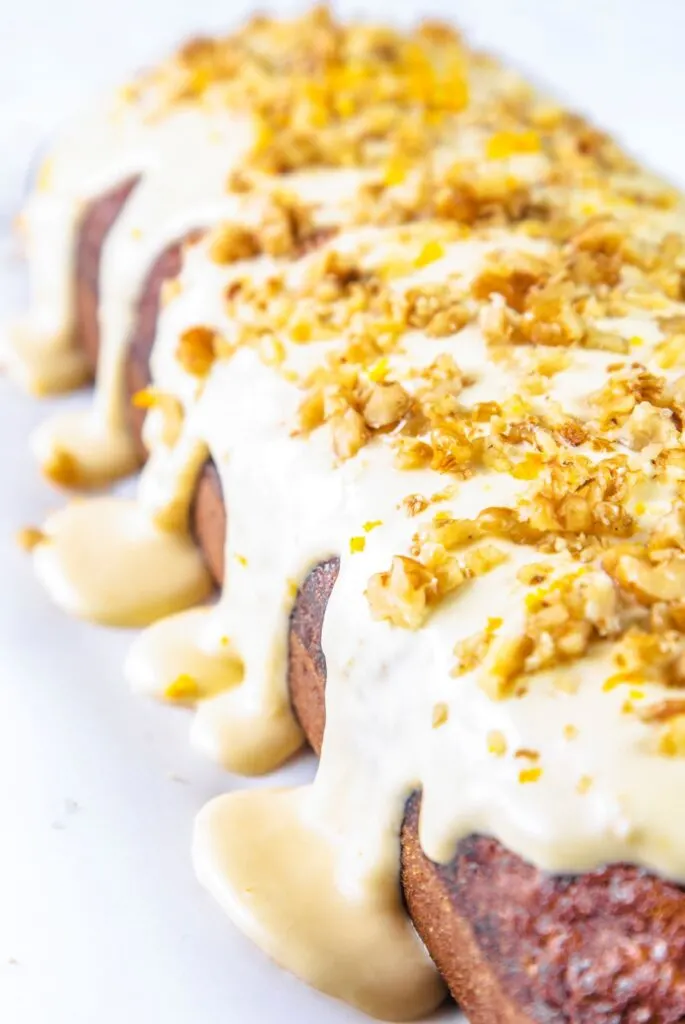 Making cream cheese frosting is quick and easy, you just need to beat together the butter and cream cheese (either by hand or with an electric mixer), before adding in the icing sugar and vanilla essence. Finish by stirring in the zest of an orange.
Use a spatula to spread the cream cheese frosting over the carrot cake – you can optionally sprinkle some chopped walnuts on top too.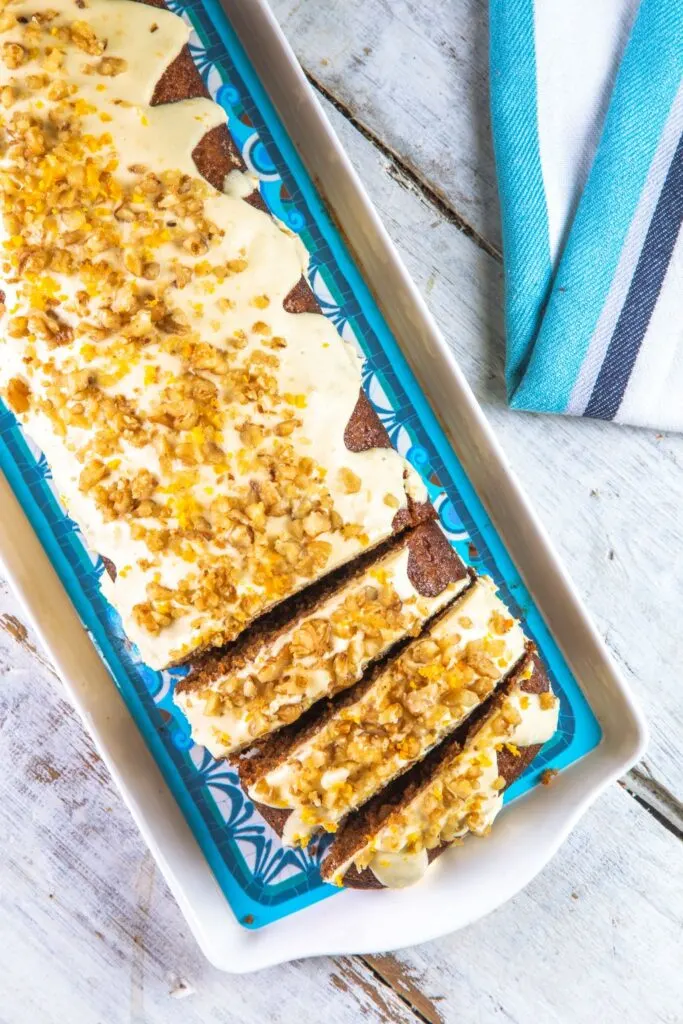 How Long Does Carrot Cake Loaf Last?
If you have added the cream cheese frosting you need to store it in the fridge – it will last for up to 3 days.
Without frosting, and preferably uncut, carrot cake loaf will last for up to 7 days in the fridge and up to 2 days at room temperature.
I hope you enjoy this recipe! If you make it let me know what you think by leaving a review and comment below!