Are you looking for a quick and easy veggie dinner? This halloumi tray bake is the perfect dish to whip up on a weeknight. It's so simple, yet it tastes delicious!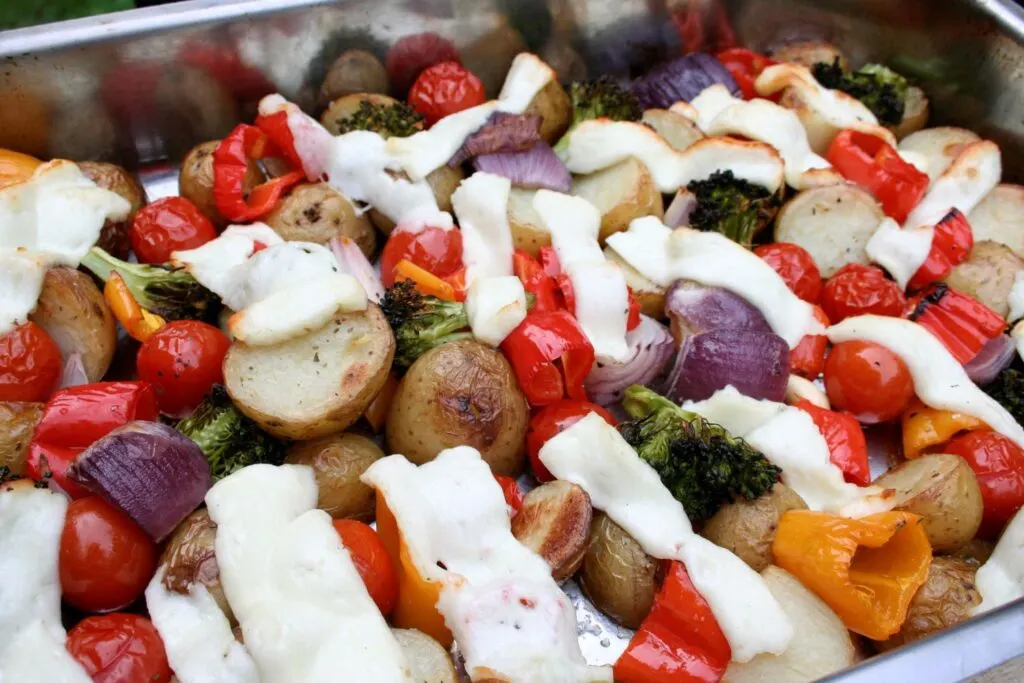 Halloumi is a cheese that can be fried or grilled. It's semi-hard and unripened, so it has a high melting point.
Halloumi originated in Cyprus but has become popular around the world because of its versatility as an ingredient for many dishes like salads, sandwiches, pasta dishes and more!
To make this halloumi tray bake simply roast your favourite veggies in one roasting dish, top with slices of halloumi cheese and let it melt over them. You can even add some fresh herbs or spices for extra flavour.
It's a great way of getting your five a day without having to think about it.
The best thing is that you can roast up whatever vegetables you have to hand. It's a perfect recipe if you want a quick, healthy meal but don't have much time to cook.
How To Make Halloumi Tray Bake
The preparation time is minimal with this recipe, and the ingredient list is flexible.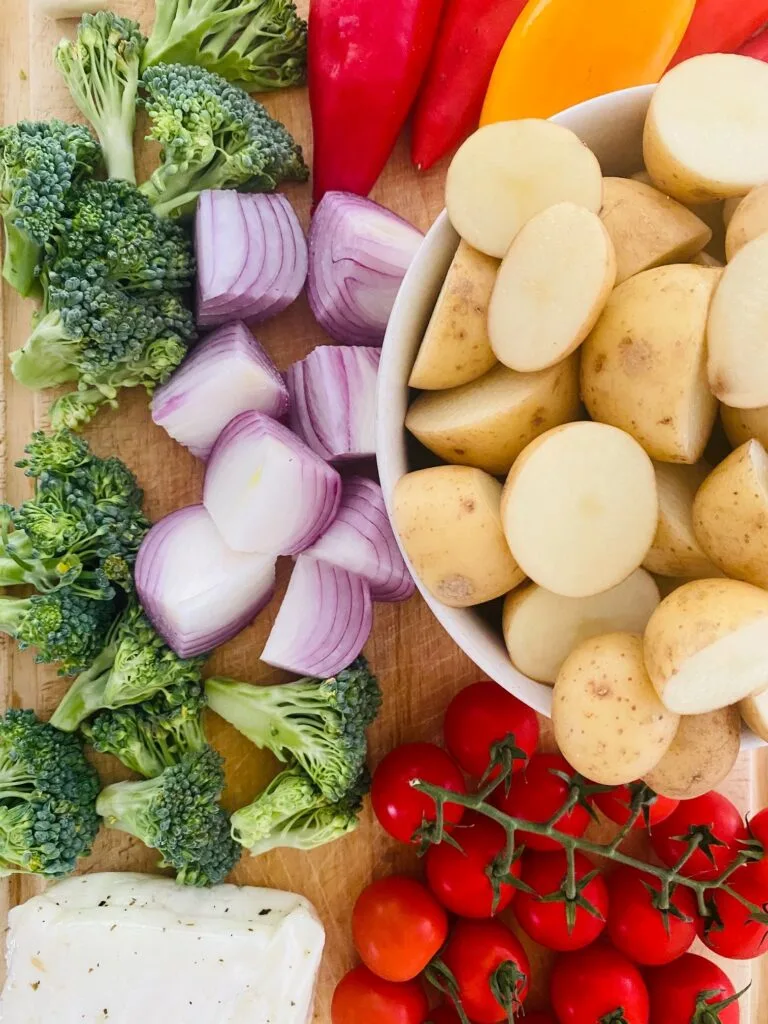 What You Need:
Baking tray
New potatoes/sweet potatoes
Mixed peppers
Red onions
Garlic cloves
Cherry tomatoes
Courgettes/broccoli/asparagus
Olive oil
Chilli flakes/dried herbs
Halloumi
As I said before, choose whichever vegetables you prefer!
Making It:
Preheat the oven to 200C (fan) 180C/gas mark 6. Wash and chop up all the vegetables into equal size chunks where possible.
Lay the potatoes out on one baking tray and drizzle with a little oil and seasoning as desired.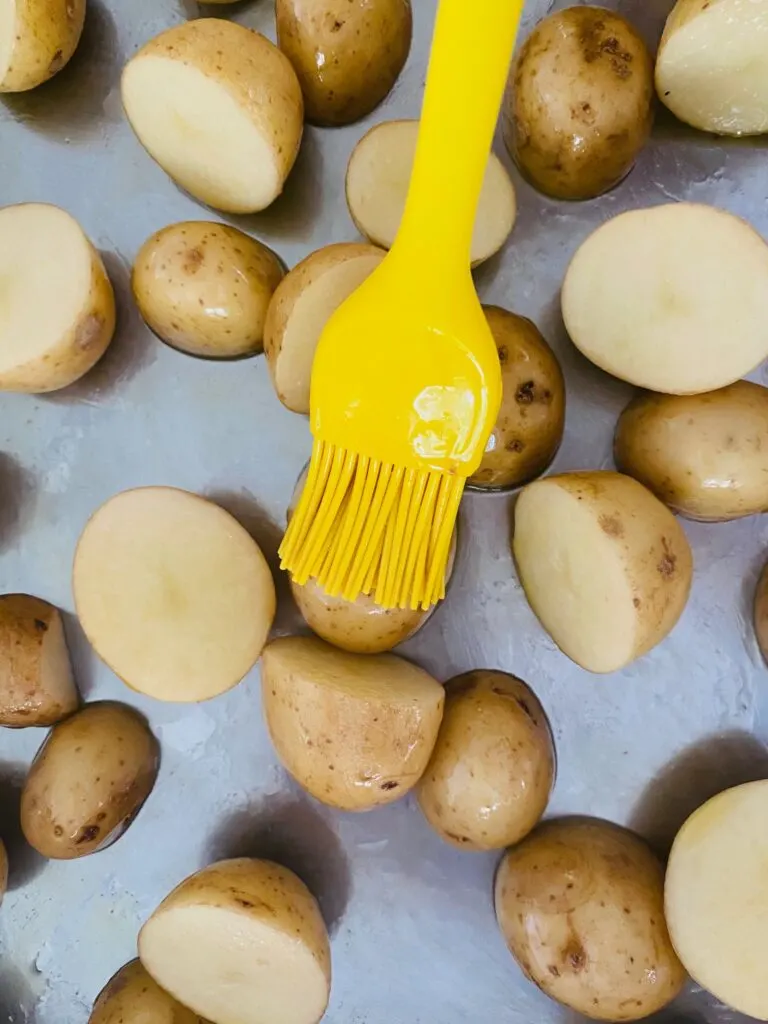 Cook in the preheated oven for 15 minutes.
Remove the tray from the oven and add the remaining ingredients, apart from the halloumi. Drizzle with some more oil and add some more seasoning as required.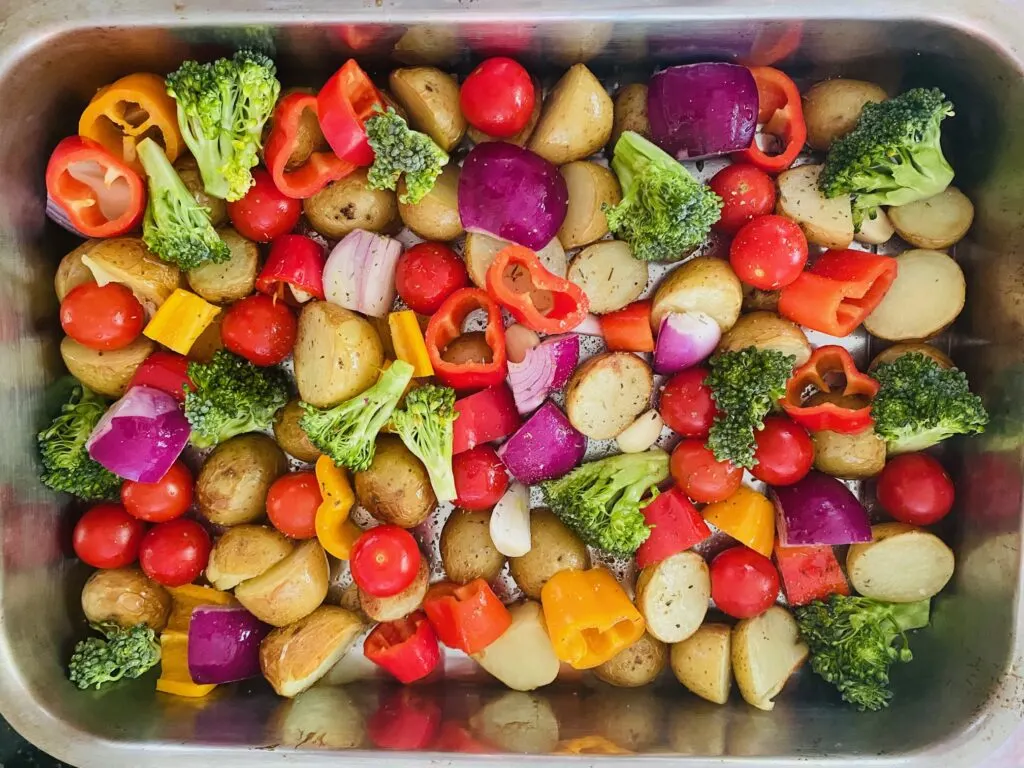 Cook for a further 15 minutes.
Slice the halloumi up (if it isn't already). Remove the baking tray from the oven and lay the halloumi slices over the top.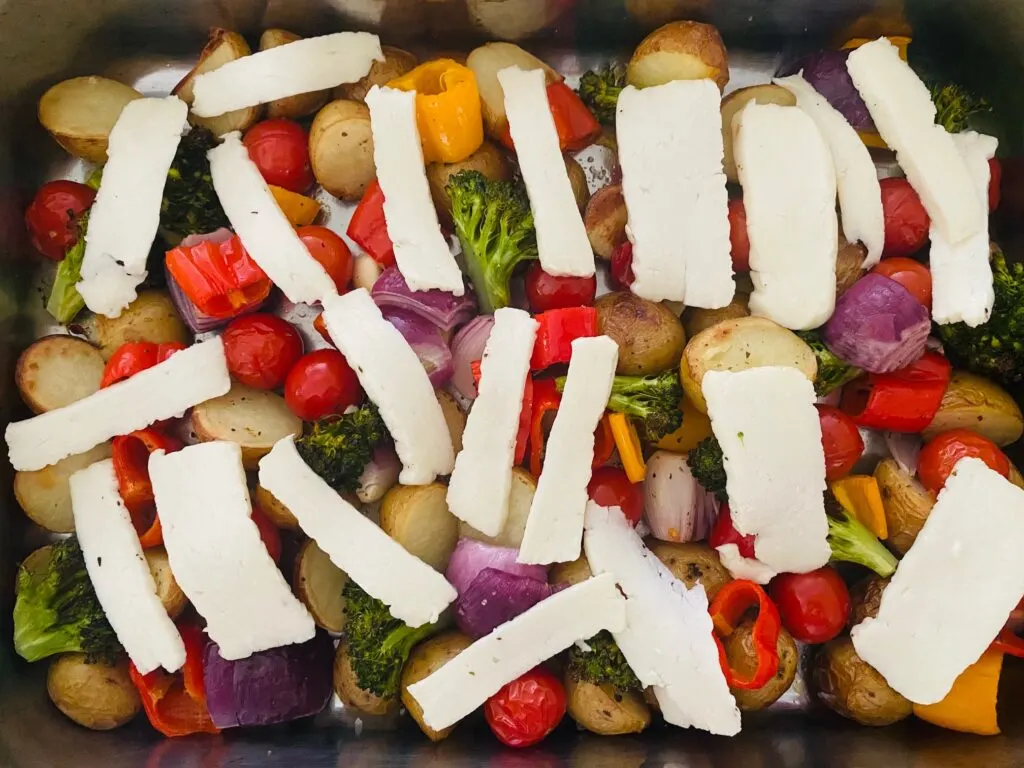 Return to the oven (or you can grill) for a final 10 minutes. By this time the halloumi should be starting to brown and be melting over the vegetables.
Add any additional seasoning or sprinkle some chopped fresh herbs over the top before serving.
If you're looking for a new type of cheese to try out this summer then halloumi might just be what you need!
Other Halloumi Recipes You Might Like: