There are plenty of different ways to prepare halloumi, all of which are deliciously tasty – and halloumi kebabs are no exception!
Halloumi kebabs are super quick to prepare and taste perfect as a summer BBQ recipe, under the grill, or can even be cooked in an air fryer.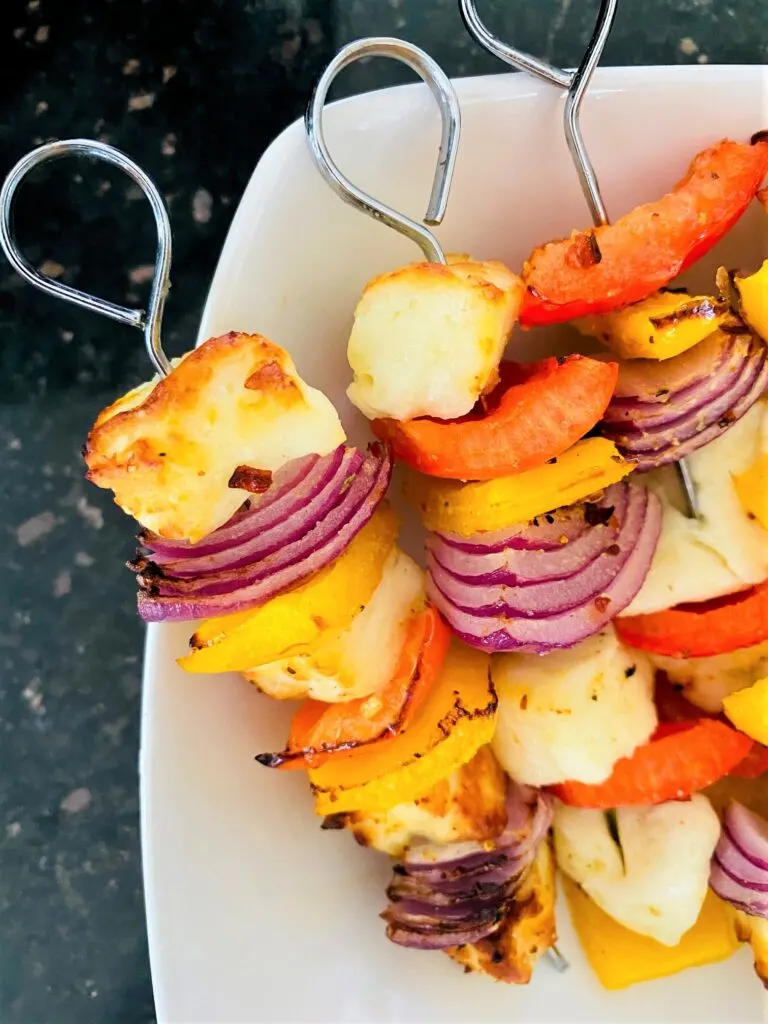 How To Make Halloumi Kebabs
You can pick and choose what other ingredients you want to include with your halloumi kebabs, I tend to pick and choose from the following;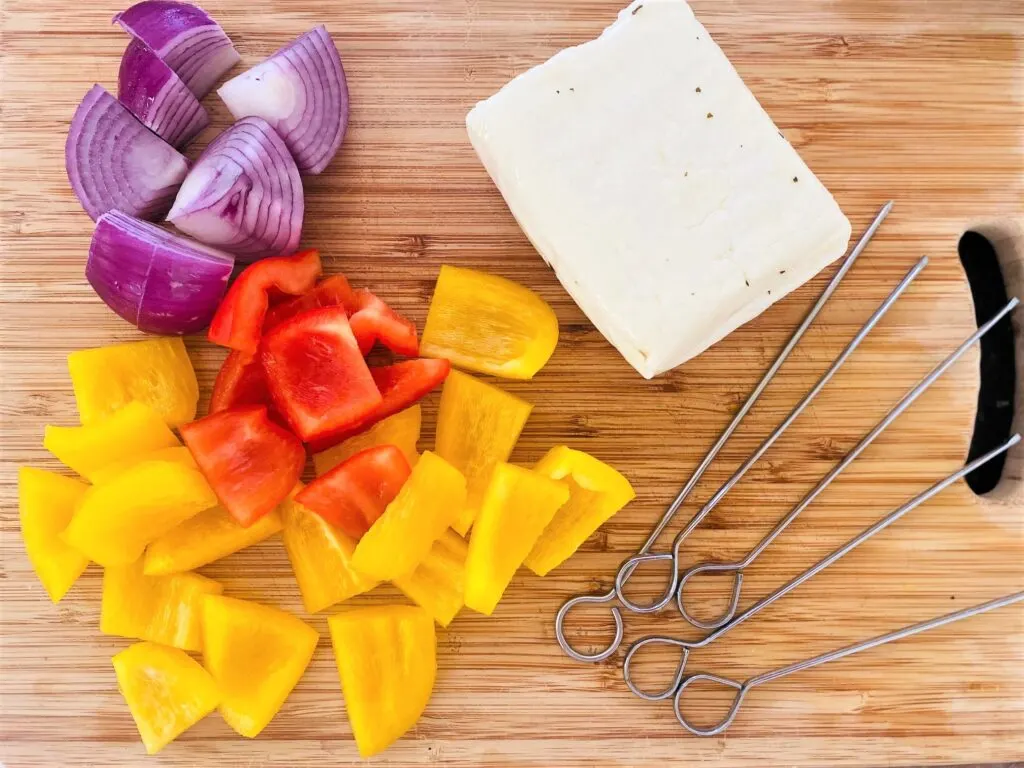 onion
garlic
peppers
courgettes
cherry tomatoes
Choose ingredients that only require a short amount of cooking time, around 10 minutes.
Chop up all the ingredients, including the halloumi, into equal-sized chunks before threading them on a kebab stick. If you are using wooden kebab sticks soak them in some water first.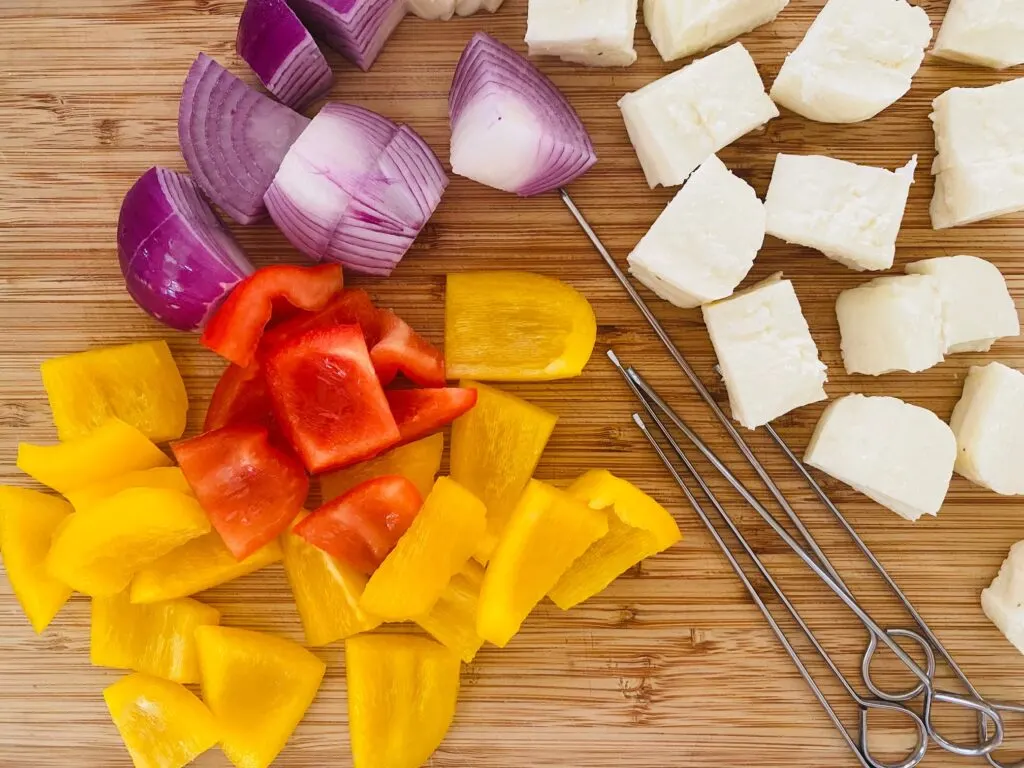 You can optionally coat the made up kebabs in some marinade beforehand. One of my favourites is some olive oil mixed with some piri piri seasoning, but you could used some crushed garlic, dried mixed herbs, or dried mixed chilli flakes.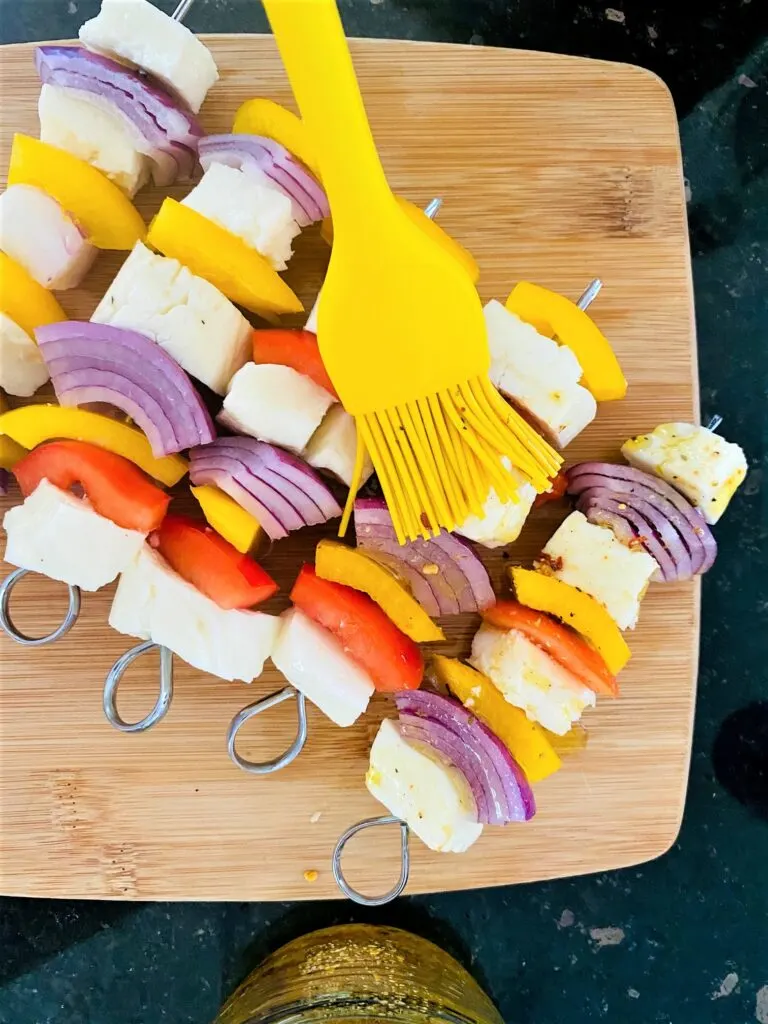 When you are ready to cook them, oil the grill a little bit beforehand to stop the halloumi from sticking as it cooks.
Follow these cooking times as a guide;
Grill – 8 minutes
BBQ – 5 minutes
Air Fryer – 6 to 8 minutes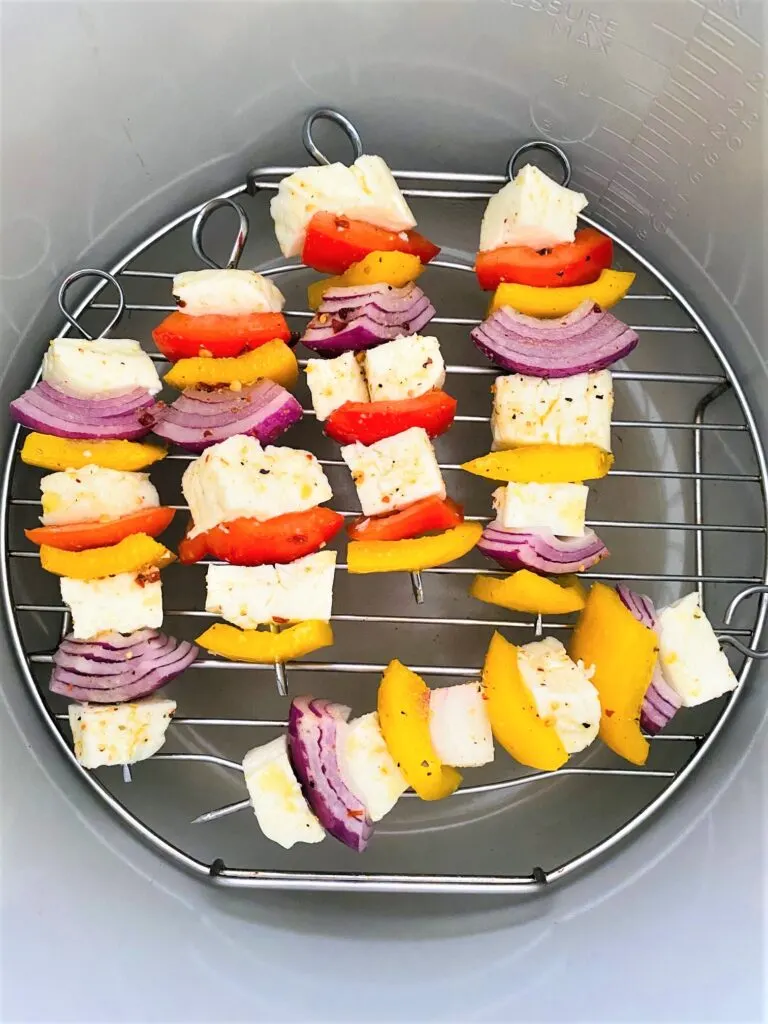 Turn the kebabs halfway through. Take care of how hot the kebab sticks will be, especially if you are using metal ones.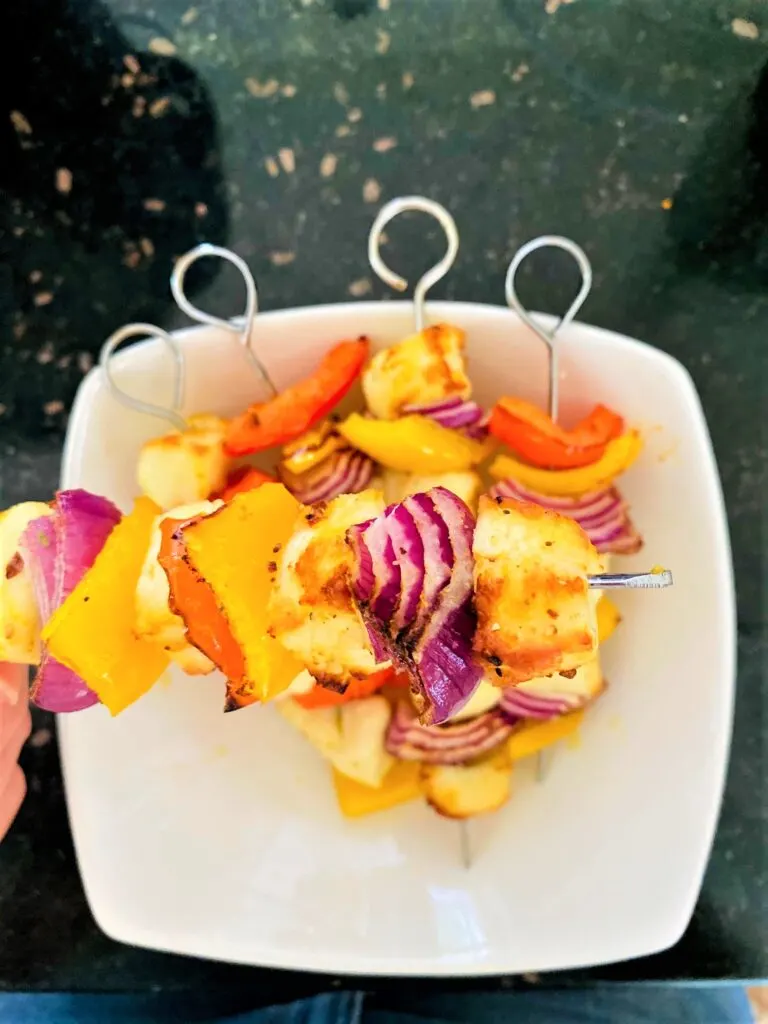 More Halloumi Recipes