I've been experimenting with cooking halloumi burgers lately and they are delicious!
Halloumi is a cheese that is popular in Mediterranean recipes. It's often grilled or fried and served with fresh vegetables, but it also can be eaten raw, for example in a halloumi salad.
There are many different ways to cook halloumi, each way I find is equally delicious!
More Halloumi Recipes
Halloumi burgers are a great choice if you are looking for some vegetarian options to serve at a BBQ. They make a wonderful alternative to meat.
How To Make A Halloumi Burger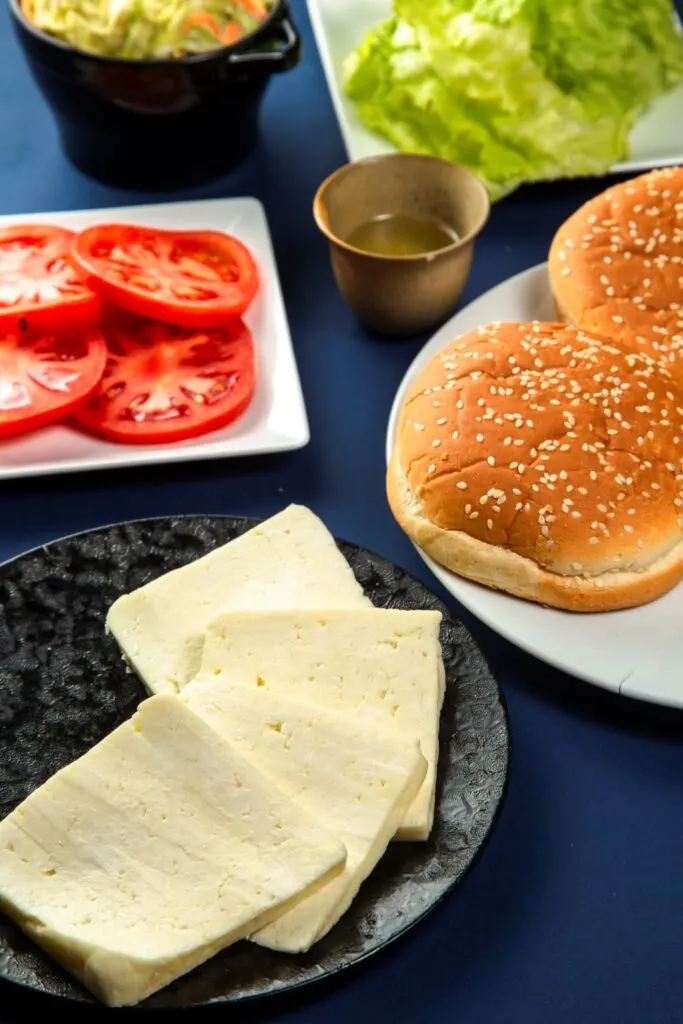 You don't need a long list of ingredients to make a halloumi burger, in fact if you are happy with a plain version all you need is the halloumi and the bap. But it's nice to add in extras such as salad, sauces and maybe a mushroom.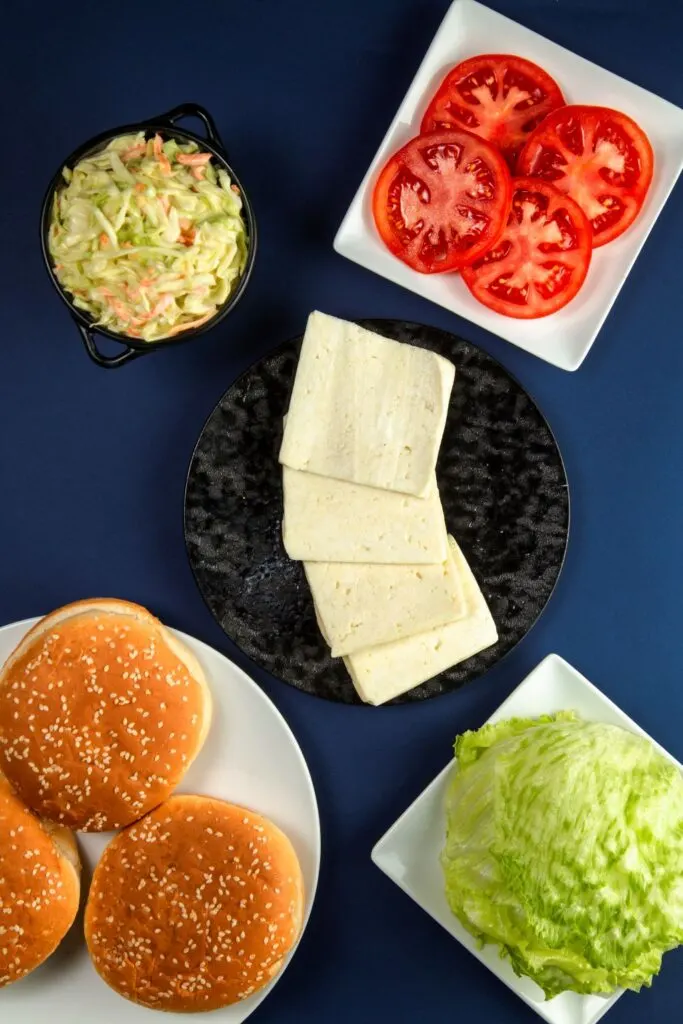 I start by slicing up the halloumi into 8 slices, each about 1cm in thickness. You can optionally coat them in a little oil, I tend to oil halloumi if I am cooking it on a BBQ but not if I am dry frying it in a nonstick frying pan.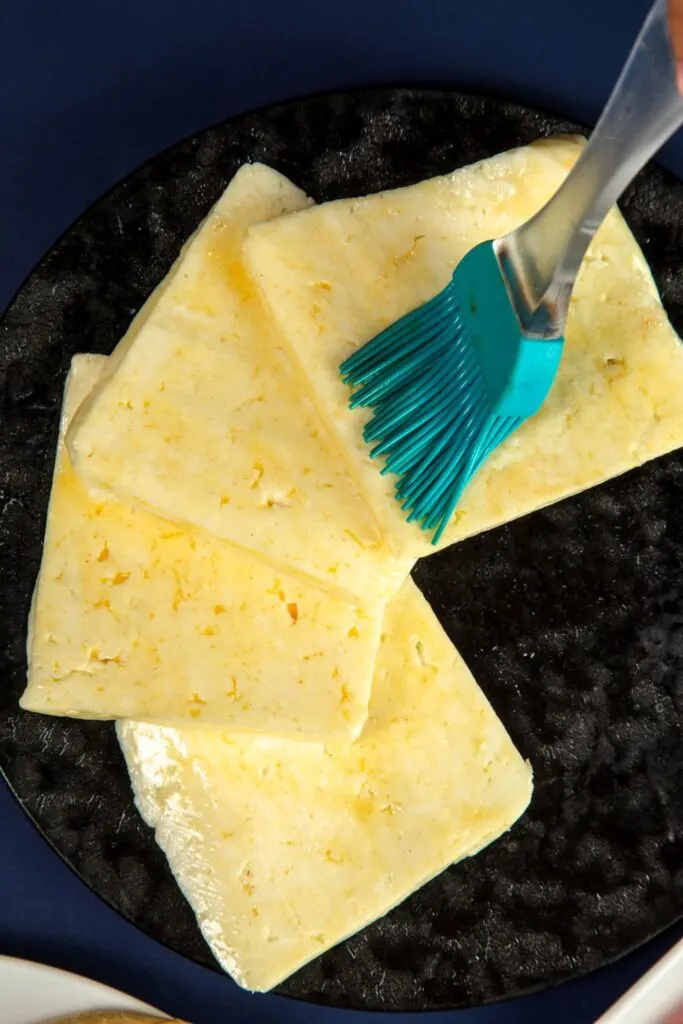 Like when making halloumi fries, the halloumi should only take about 1 to 2 minutes on each side, just cook them until they are browned.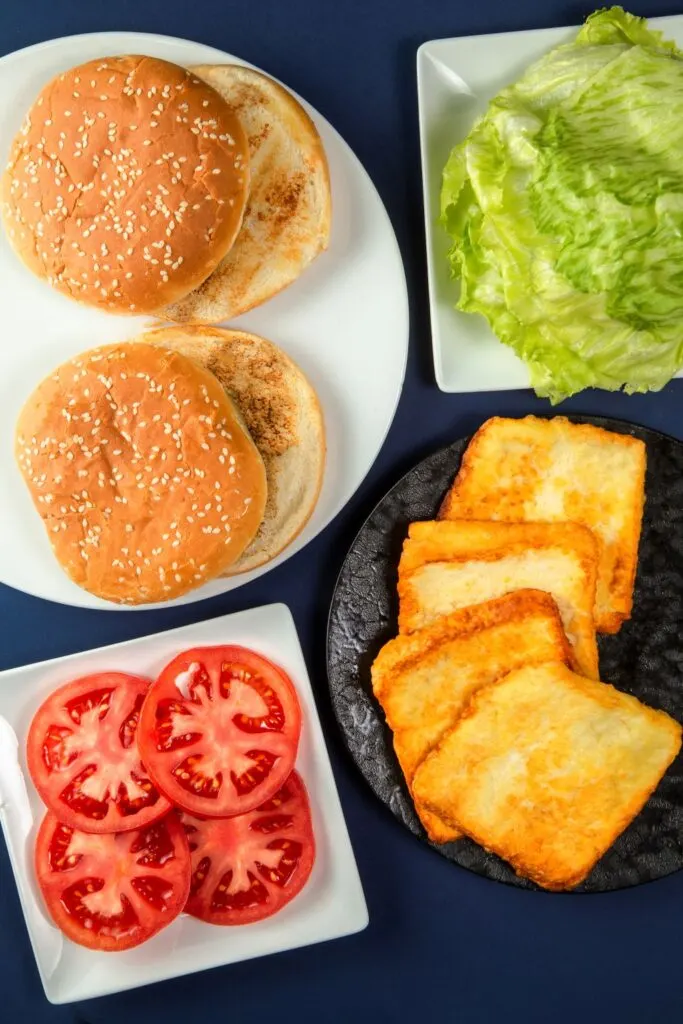 Slice the burger buns and lightly toast them, assemble the halloumi burger with your choice of fillings, options could include salad, hummus, coleslaw or mushrooms.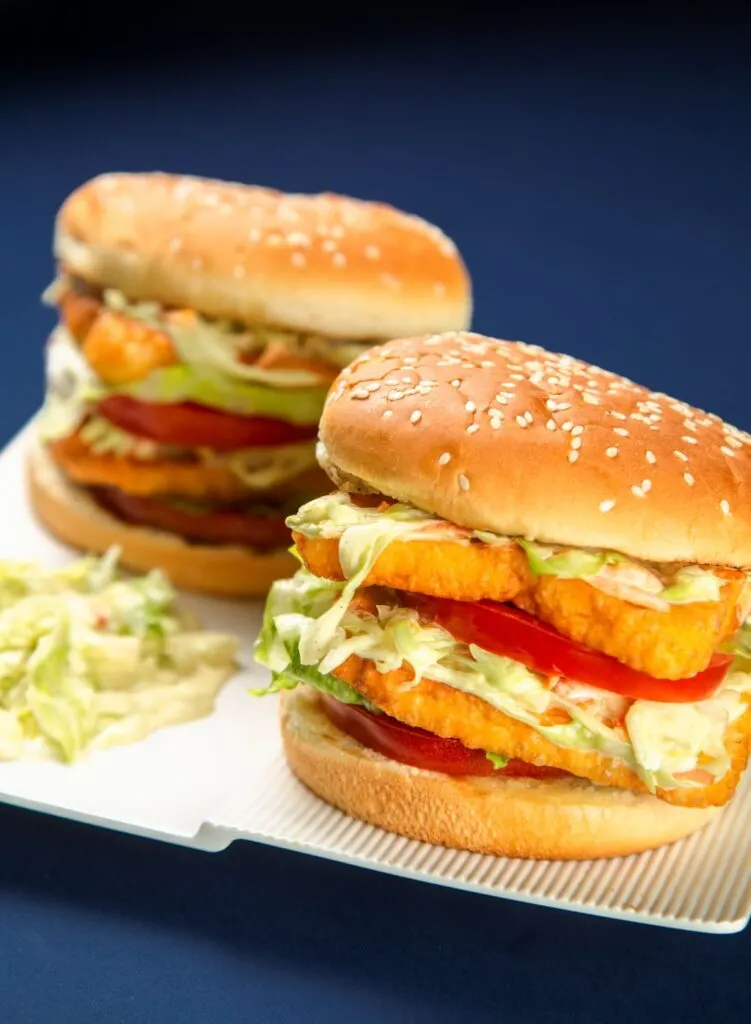 What To Serve With A Halloumi Burger
A halloumi burger can be enjoyed by itself or with a choice of tasty sides;
Potato Wedges
Potato Salad
Greek Salad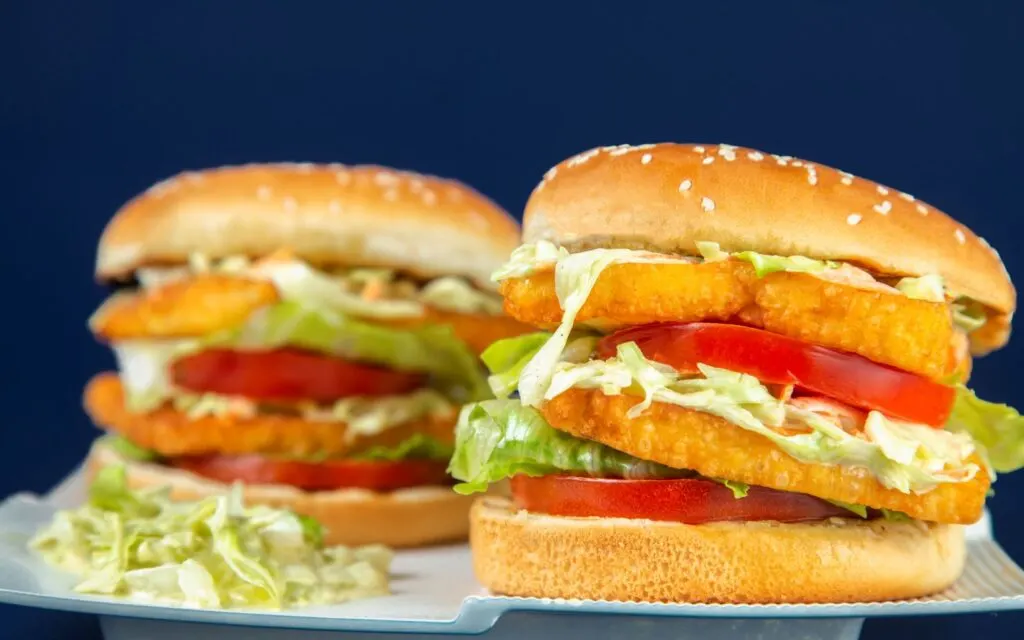 I hope you enjoy this halloumi burger recipe, let me know in the comments if you make it!