Mexican beef stew in the slow cooker is a simple and tasty way to enjoy a comforting meal with a twist of Mexican spice thrown in!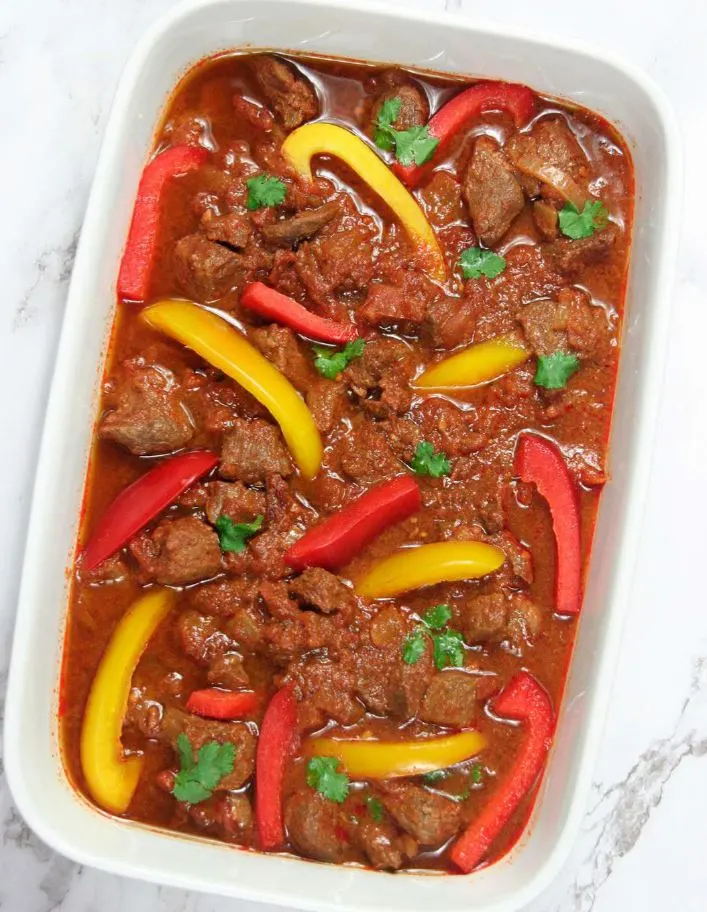 How To Make Slow Cooker Mexican Beef Stew
You can make this Mexican stew as spicy or mild as you want by increasing or reducing the chipotle paste, or even adding in some sliced green chillies.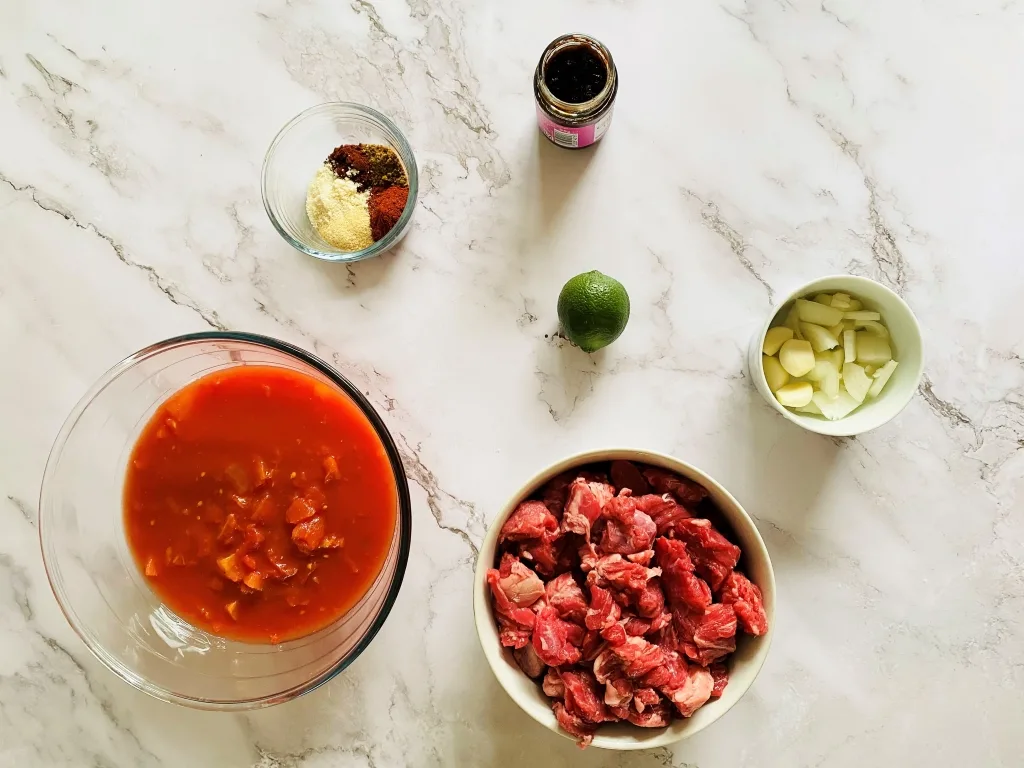 What You Need:
For exact measurements and instructions please scroll down to the recipe card at the bottom of the post.
Diced stewing beef or a beef joint
Onion & garlic
Chipotle paste – you can make your own chipotle paste or buy it in a jar from most supermarkets.
Spices – smoked paprika, cumin, chilli powder, onion powder, garlic powder
Juice of 1 lime
Tinned tomatoes and beef stock
Fresh sweet peppers (optional)
Making It:
Place the beef in the slow cooker. In a separate bowl or jug mix the remaining ingredients apart from the sweet peppers if using. Pour this mixture over the beef in the slow cooker.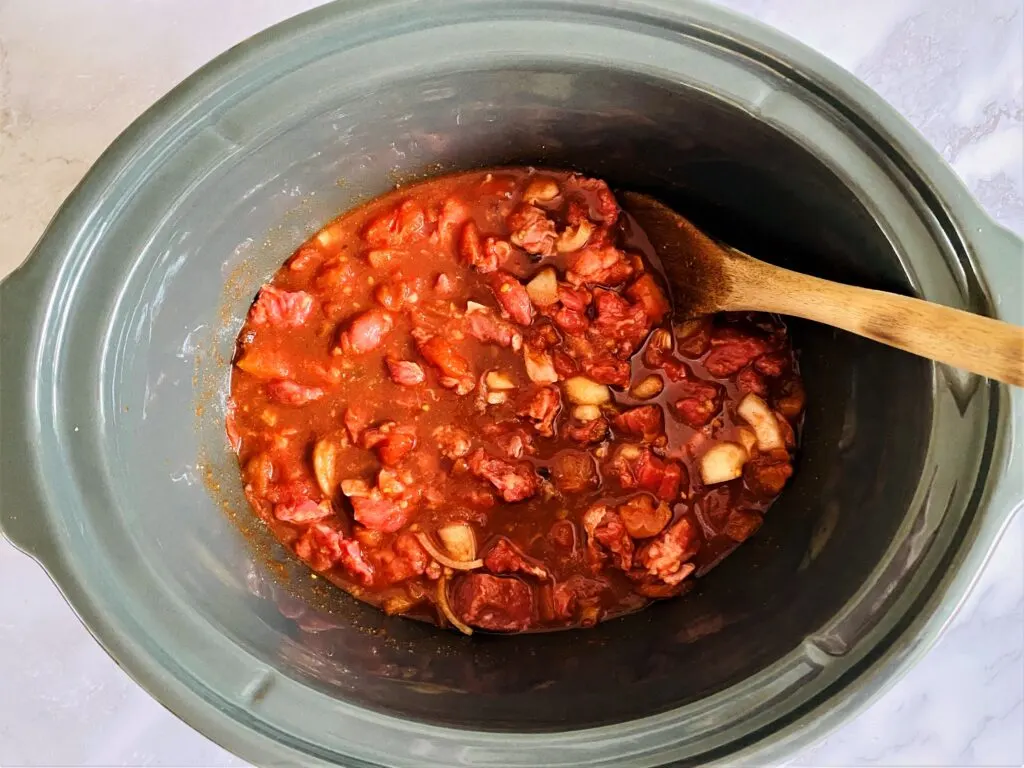 Beef tastes best in the slow cooker when it is cooked on low for a long time, this helps it to come out soft and tender and full of flavour.
I cooked this for 8 hours on low, but if you don't have enough time you can cook it on high for 4 hours. If you are adding the sweet peppers you can add these at the beginning, or, if you prefer them to not be too soft, add them 30 minutes before the end.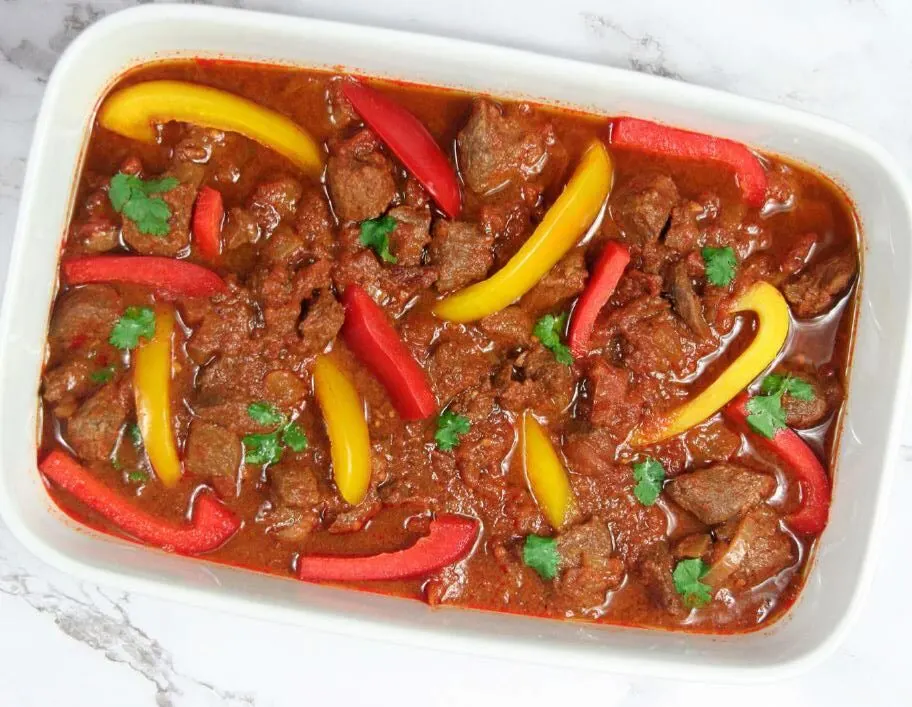 At the end of the cooking time if you have used a whole beef joint use 2 forks to shred it and then mix it in with the sauce.
What To Serve With Slow Cooker Mexican Beef Stew
Serve with rice or over a jacket potato.
I hope you enjoy this slow cooker recipe, if you make it, let me know in the comments how it went!
Related: Slow Cooker Recipes Collection
GRAB MY BOOK!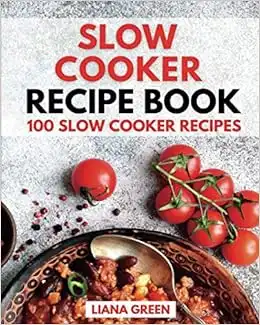 Slow Cooker Recipe Book: 100 Slow Cooker Recipes
100 easy to make, tried and tested UK recipes including;
Chilli Peanut Coconut Chicken

Beef & Sweet Potato Stew
Chocolate Lava Cake - and many more!
We earn a commission if you click this link and make a purchase at no additional cost to you.
12/09/2023 01:51 pm GMT