Chicken drumsticks are a quick and easy dinner to make in an air fryer. You can vary up the flavour each time you make them by altering the seasoning you add.
An air fryer will crisp up the skin of chicken drumsticks without oil, but for some extra flavour and crunch you can brush a little oil over them when seasoning.
Related: Best Air Fryer Buying Guide – Air Fryer Recipes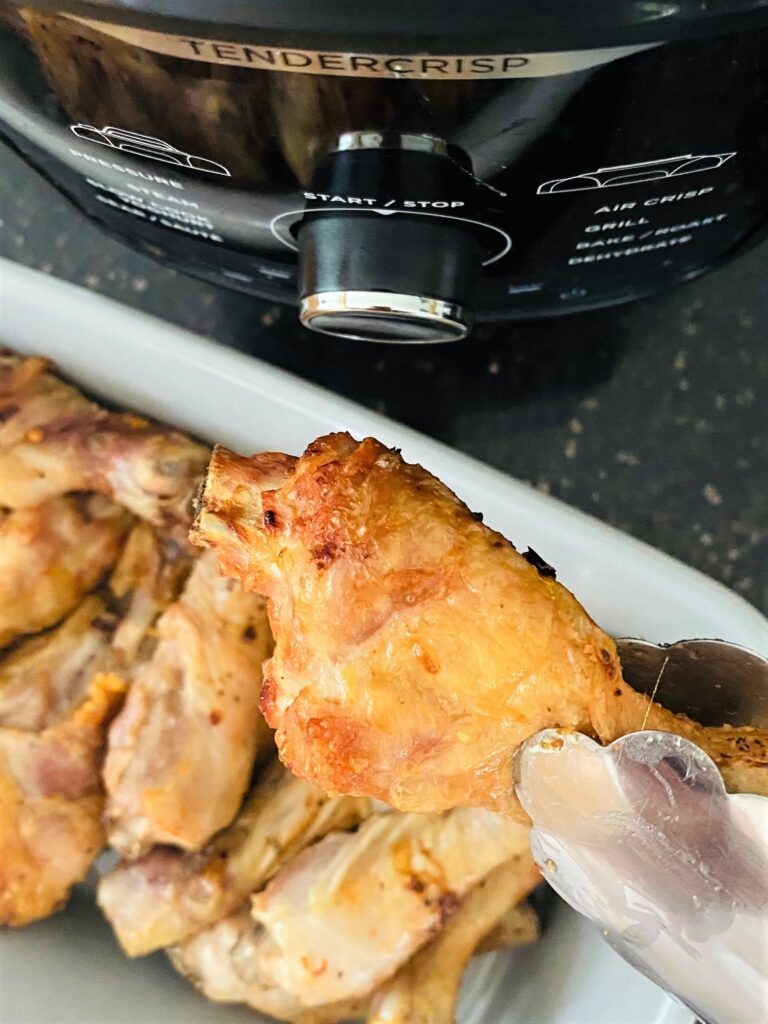 There isn't really much preparation required to cook drumsticks in an air fryer, in fact, if you prefer your chicken legs without seasoning you can just add them as they are.
I like to vary up the taste a little and so I add different flavours, from a simple sprinkling of salt to other more adventurous spice mixes including; Piri Piri seasoning, Chinese five-spice, Cajun seasoning, curry powder, smoked paprika – you can get as adventurous as you want!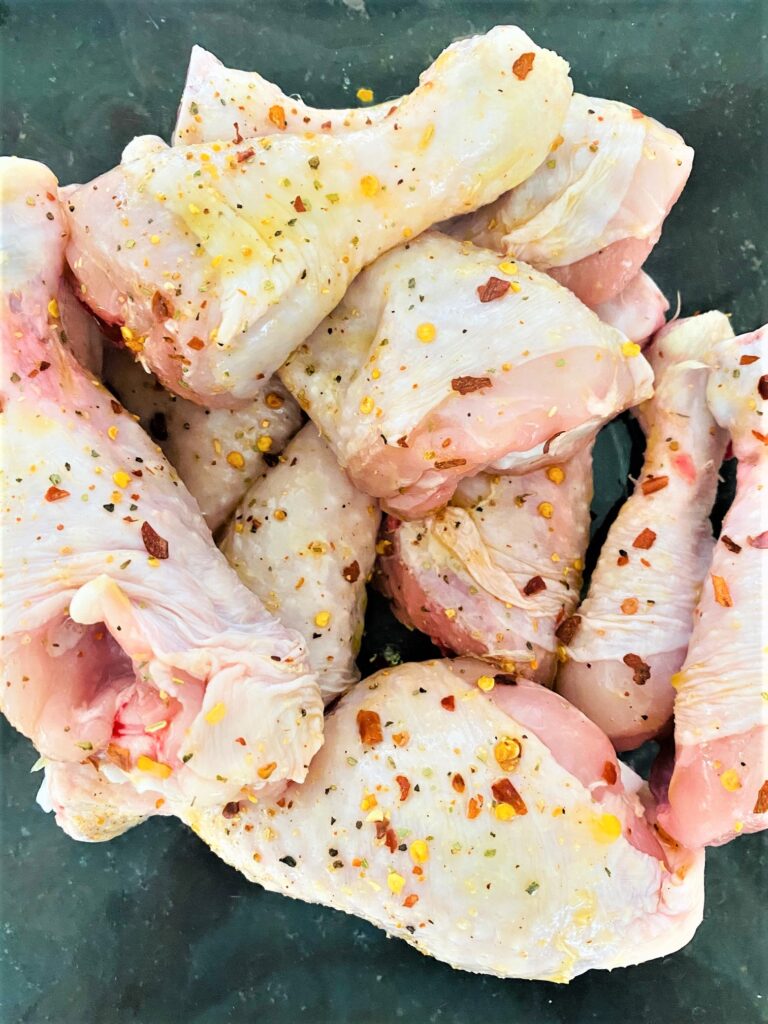 Do You Need To Add Oil To Air Fryer Drumsticks?
You don't have to, the air fryer does a good job of the crisping up the skin (as long as you don't overcrowd the air fryer basket). Personally though I like to brush a little oil over the skin before adding the seasoning – but you can skip the oil if you wish.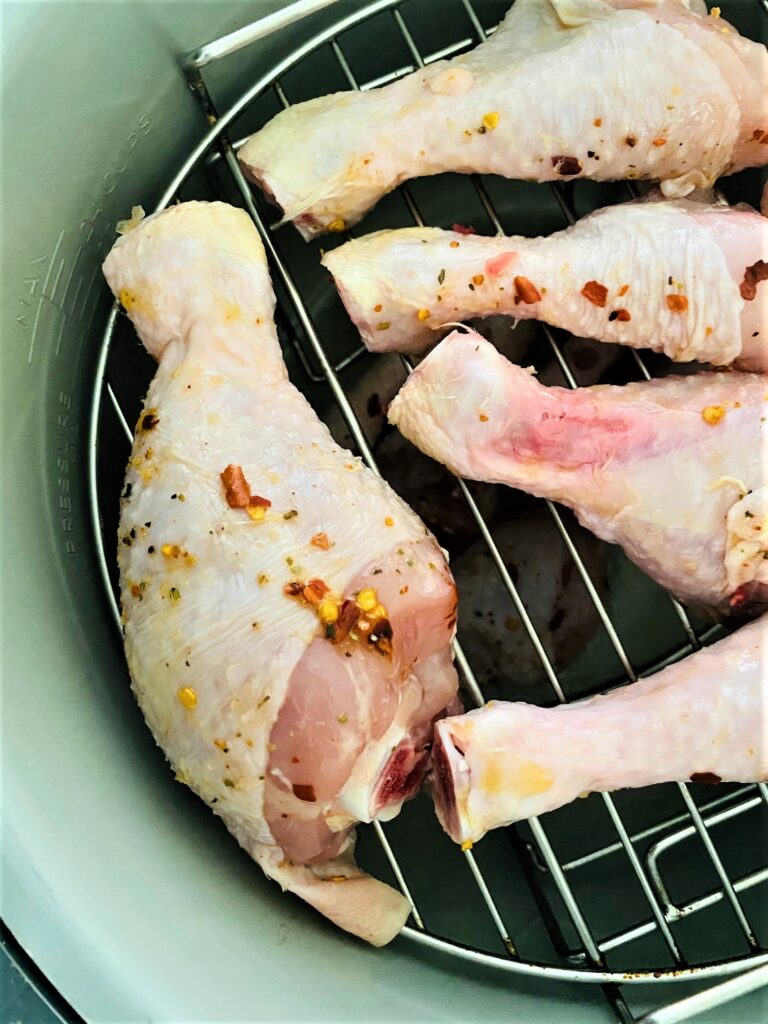 How Long Do Chicken Drumsticks Take In An Air Fryer?
Chicken drumsticks take 22-25 minutes to cook and crisp up when cooked at 200C. If you can, preheat the air fryer for 5 minutes first. Flip the chicken over at the halfway mark. Check that the chicken is cooked through, preferably with a meat thermometer if you can – chicken needs to have an internal temperature of 75C.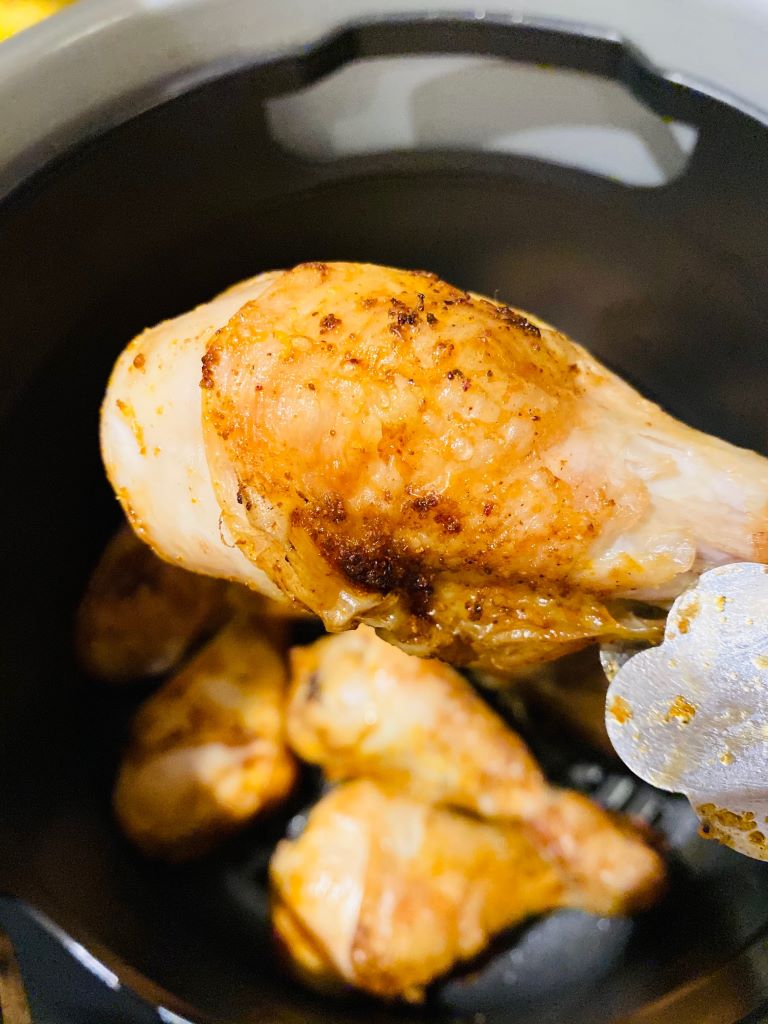 If the chicken skin hasn't crisped up enough cook it for a further few minutes.
Have you made air fryer chicken drumsticks yet? Let me know in the comments what your favourite seasoning is!