Pizza is a universally loved food, and for a good reason. It's delicious! But it can be hard to decide what to serve with pizza.
Do you go safe and serve something like chips or garlic bread? Or do you try out a unique recipe?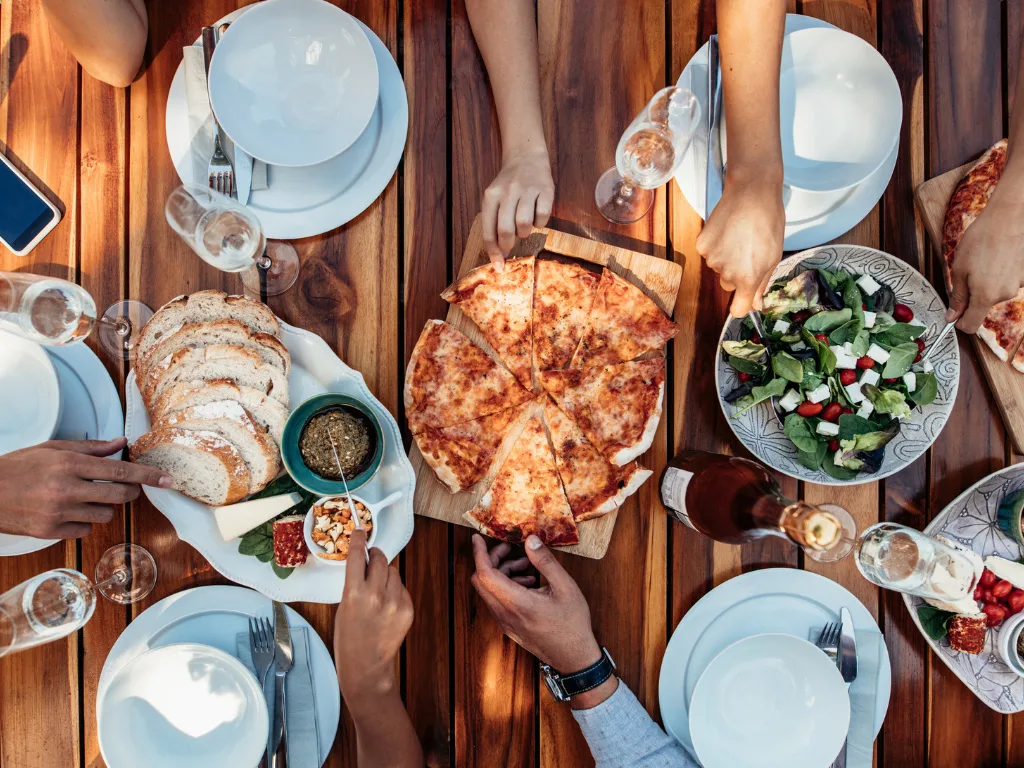 We've compiled a list of the best pizza sides so that no matter what your mood, you'll have the perfect pizza side dish ready to serve.
Are you looking for good sides for a pizza party? Why not make a few of them and let your guest decide which ones they prefer!
Related: Pizza Ovens
Garlic Bread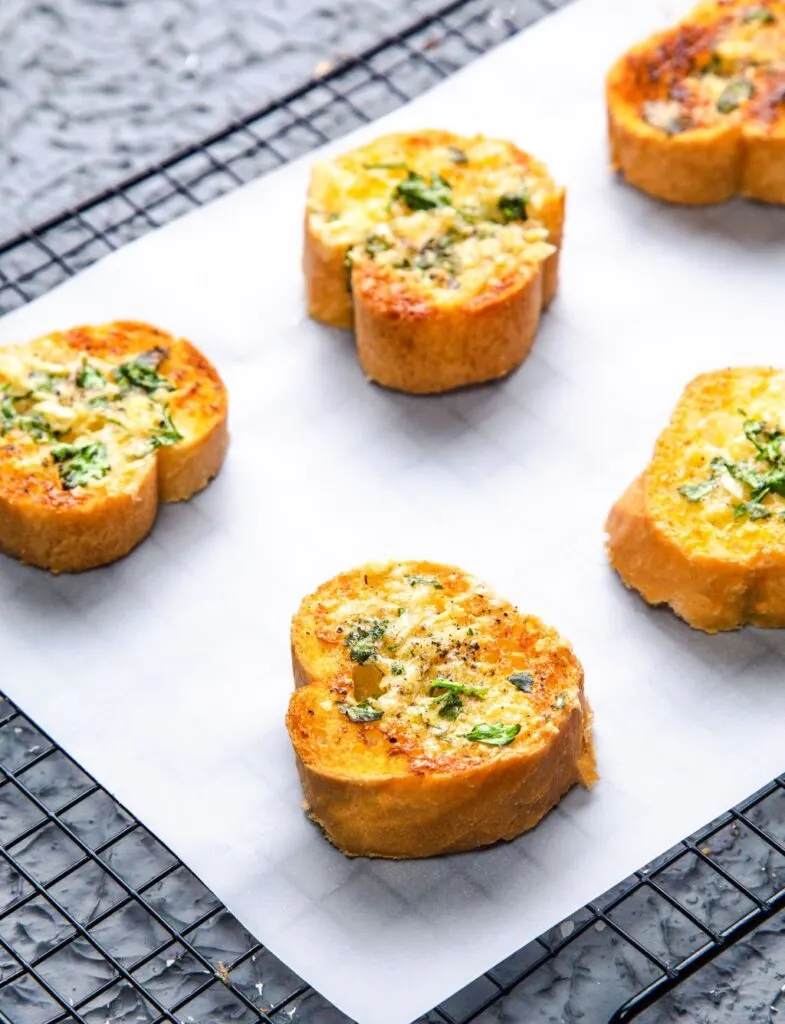 If you want a side that can be eaten as a starter or on the side, garlic bread is the best option. Serve up some crusty French or Italian bread and slather it with garlic butter for an easy pizza side dish! Garlic bread is probably one of the most common side dishes found in an Italian restaurant.
Cheesy Garlic Bread
If you need your cheese fix to extend beyond your pizza, then melting some over your garlic bread is the answer. Go for a cheese that melts well (mozzarella is always a winner!)
Garlic Dough Balls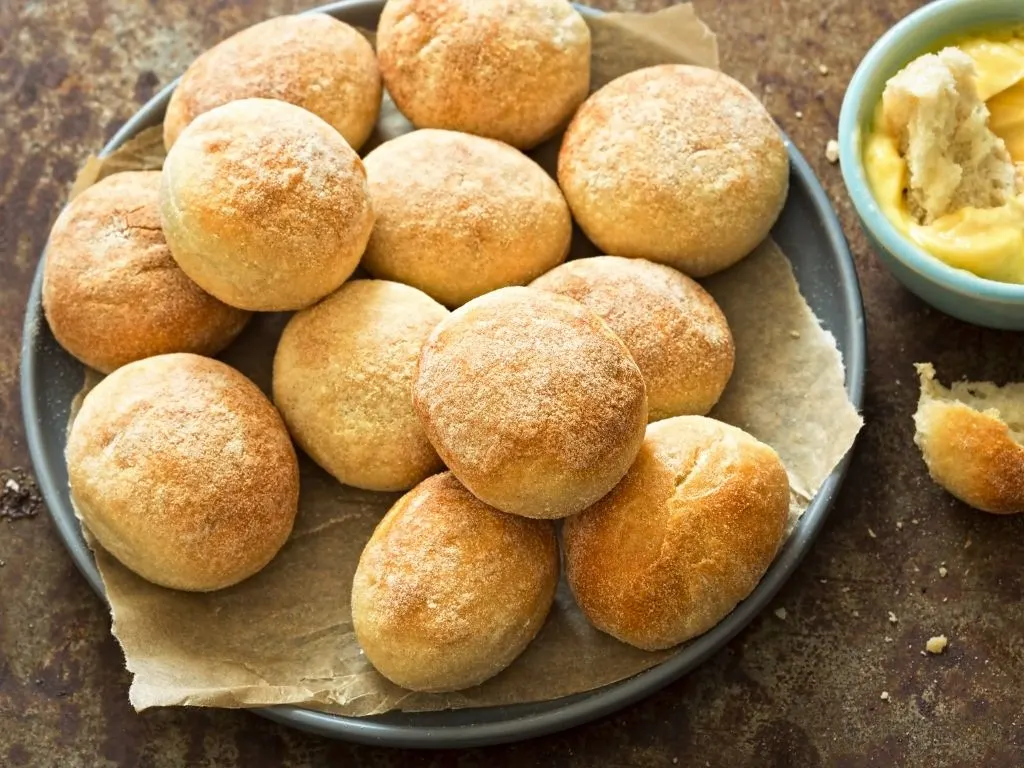 Anyone who has ever eaten at Pizza Express will appreciate the sheer joy of dunking a hot dough ball into some garlic butter. They are seriously impressive. You can buy Pizza Express dough balls in most supermarkets (next to the fresh pizzas), or if you are making your pizza dough at home, why not make some dough balls too? Then, you need to knock up some quick garlic butter or dip them in some herby garlic dip.
Mozzarella Sticks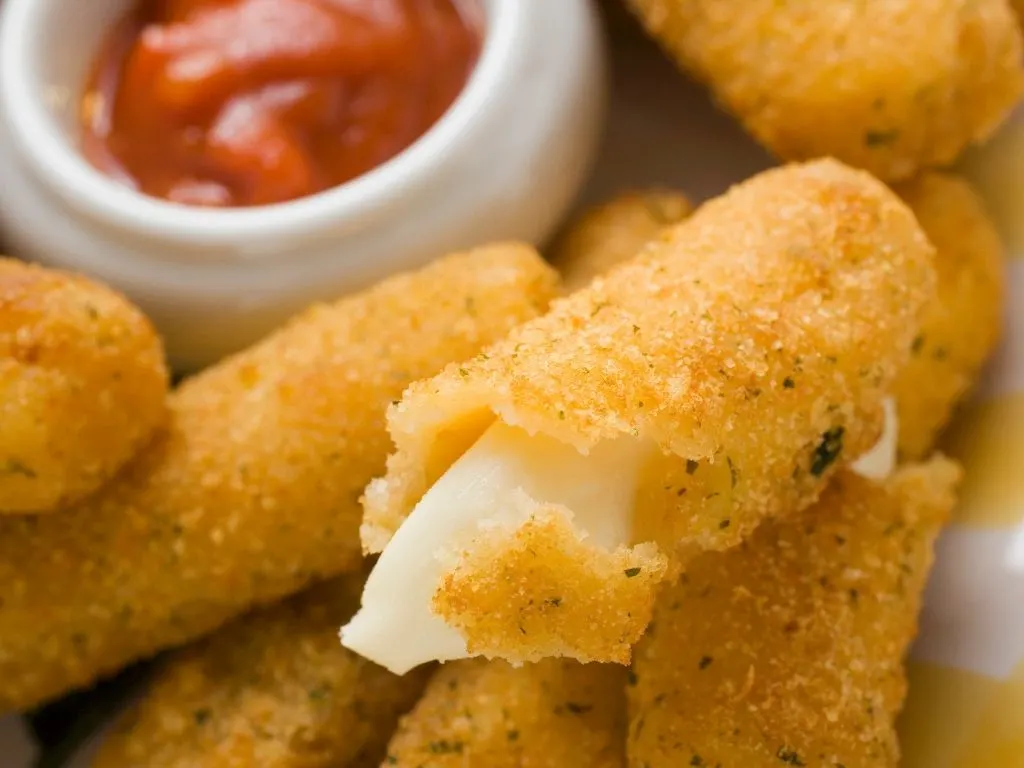 Mozzarella sticks are a great appetiser to serve or as an additional side for pizza. Dip them in garlic dip, salsa, barbecue sauce, or mayonnaise, and you've got yourself some fantastic mozzarella bites!
Halloumi Fries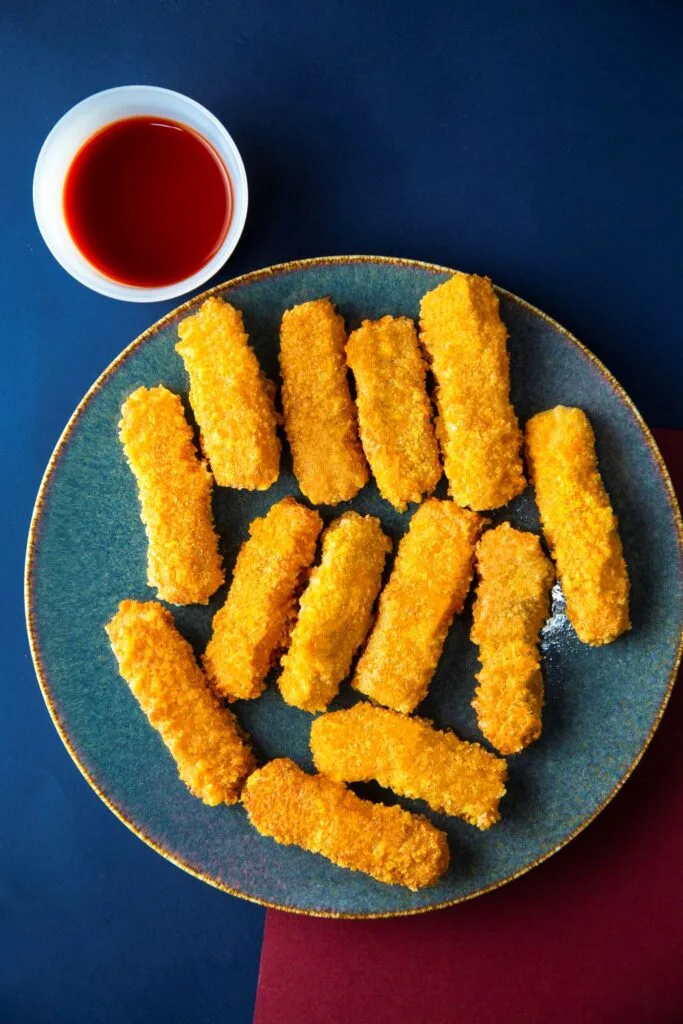 Halloumi fries are a great pizza side, adding a little more cheese to the meal! They're crispy on the outside but soft and tangy on the inside! Halloumi cheese gives them an extra layer of flavour that you can't get with other types of cheese.
Chips
Chips are a crowd-pleaser. Go for the classic straight oven chips or try out some curly fries. Easily make your chips in the oven or air fryer, or buy some frozen chips for a quick and easy pizza side dish.
Sweet Potato Fries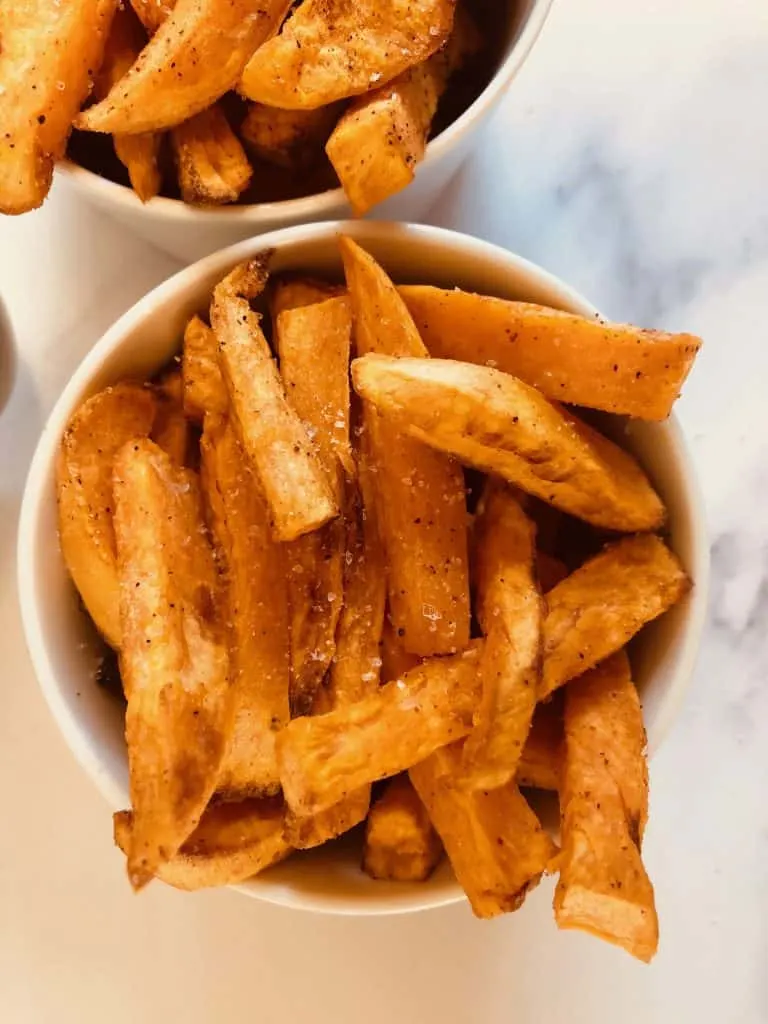 Sweet potato fries are a great alternative to chips. It's been said that sweet potato fries taste the best when they are covered in cinnamon or a spicy seasoning (cinnamon + cayenne pepper). You can also dip them in ketchup or maple syrup for an even sweeter version of this dish!
Potato Wedges
If you're looking for something similar to chips but with a different taste and texture, these wedges might be what you need. Serve them plain or dipped in various sauces like ketchup, BBQ sauce, or garlic dip.
Coleslaw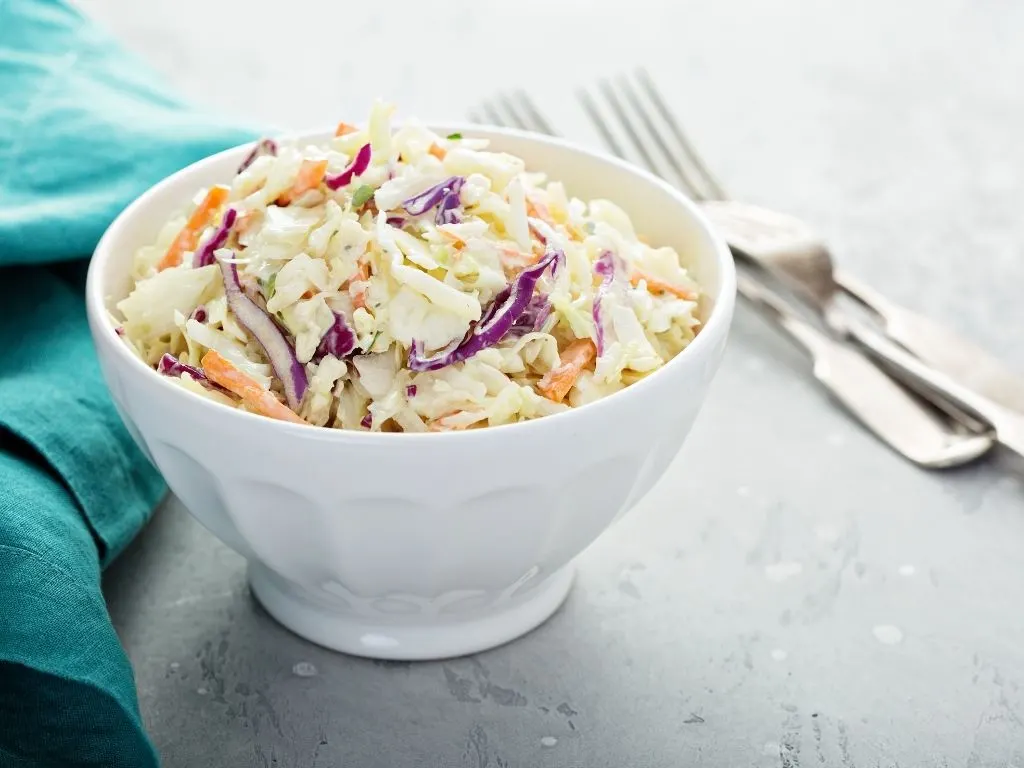 Coleslaw is an easy to make side dish that is perfect with pizza. It's light and tangy in flavour, so it will complement the greasiness of your meal without feeling heavy. It'll also increase your vegetable intake!
There are many variations of coleslaw, but the most popular version consists of cabbage and carrots in a mayonnaise dressing. If you're not into mayonnaise, substitute it with yoghurt instead.
Caesar Salad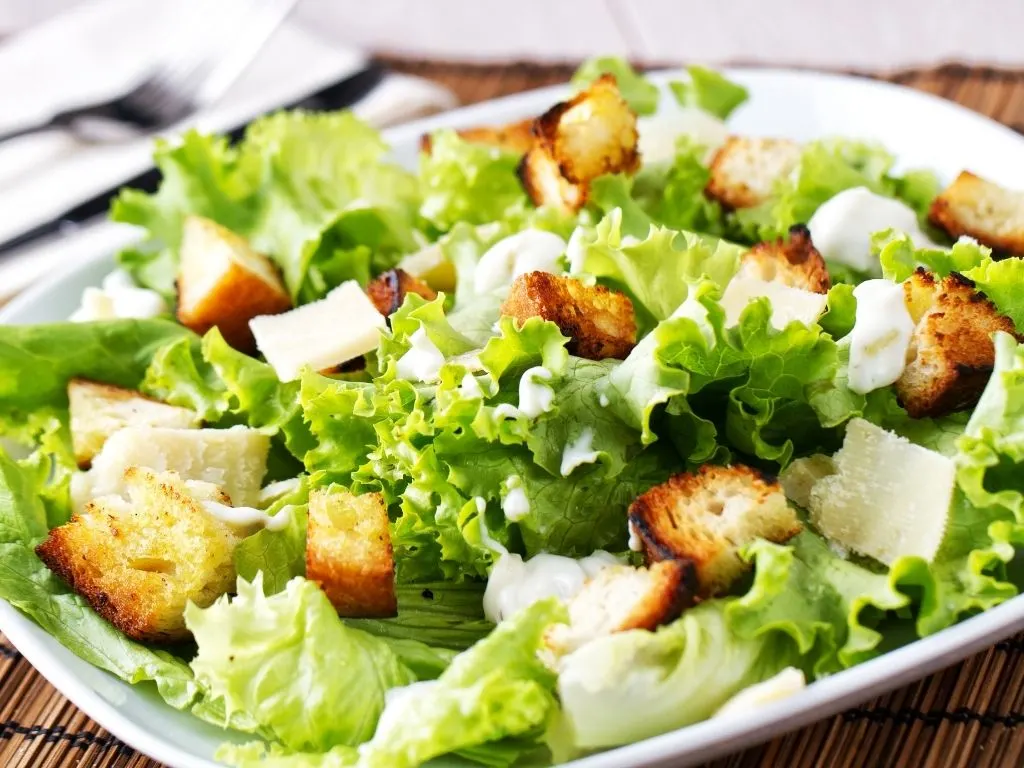 Caesar salad can be a meal on its own, but it also makes a welcome side dish to pizza if you don't want to fill up on the carbs!
Caesar salad is typically made with romaine lettuce, croutons, grated Parmesan cheese, egg yolk, olive oil and lemon juice.
The dressing for the salad includes anchovies, garlic cloves and Worcestershire sauce with Dijon mustard. There are many variations to this classic recipe, including adding bacon bits or substituting chicken breast for the eggs. Other options include replacing the romaine lettuce with spinach leaves or fresh kale leaves, which still provides a crunchy texture.
Potato Salad
A classic recipe that is always good for serving many people – a little of it goes a long way. Potato salads can be customised in so many ways: veggies, type of dressing, seasoning – the possibilities are endless.
Greek Salad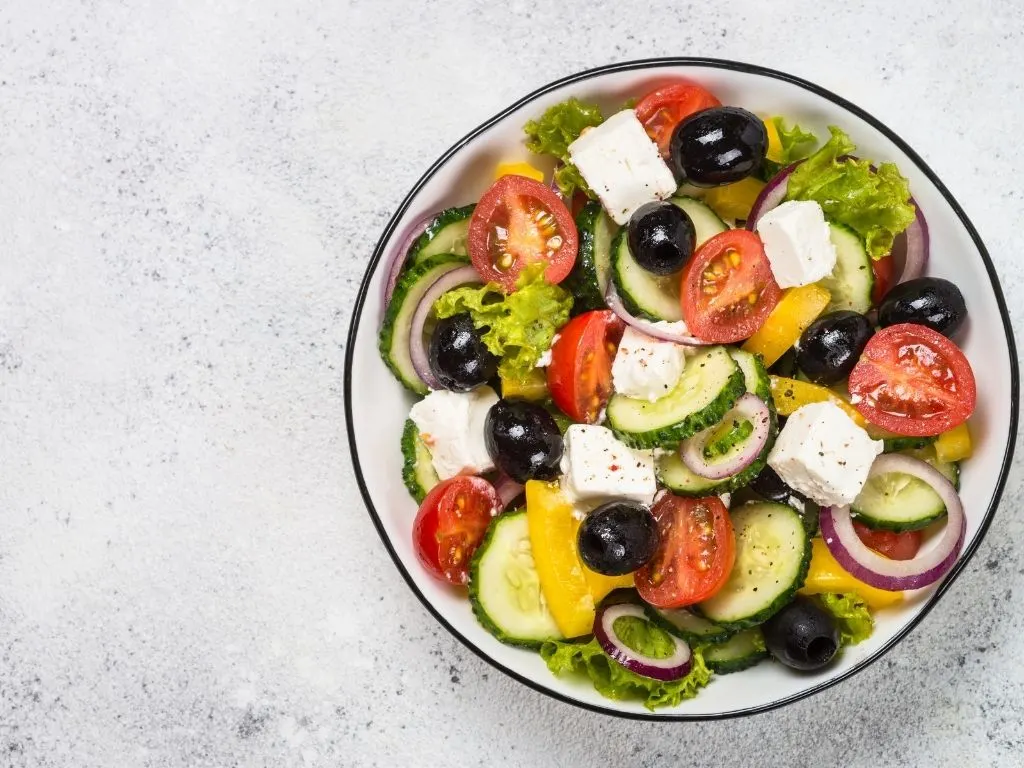 Greek salad is a simple, light dish that can be made with or without meat. As the name suggests (!) this recipe comes from Greece and typically serves as an appetiser or a side dish for larger meals. The vegetables are usually cut into bite-sized pieces and mixed with the dressing before being served. Greek salad is often eaten with pita bread on the side to scoop up all of the delicious sauce!
Cous Cous Salad
This Mediterranean-inspired recipe is healthy enough to be served as the entire meal if you're looking for a lighter dish, but it also makes a decent side dish. The couscous is served cold and can be mixed with vegetables like cucumber, tomatoes, harissa paste (which gives it its spicy kick), red onion or coriander.
Halloumi Salad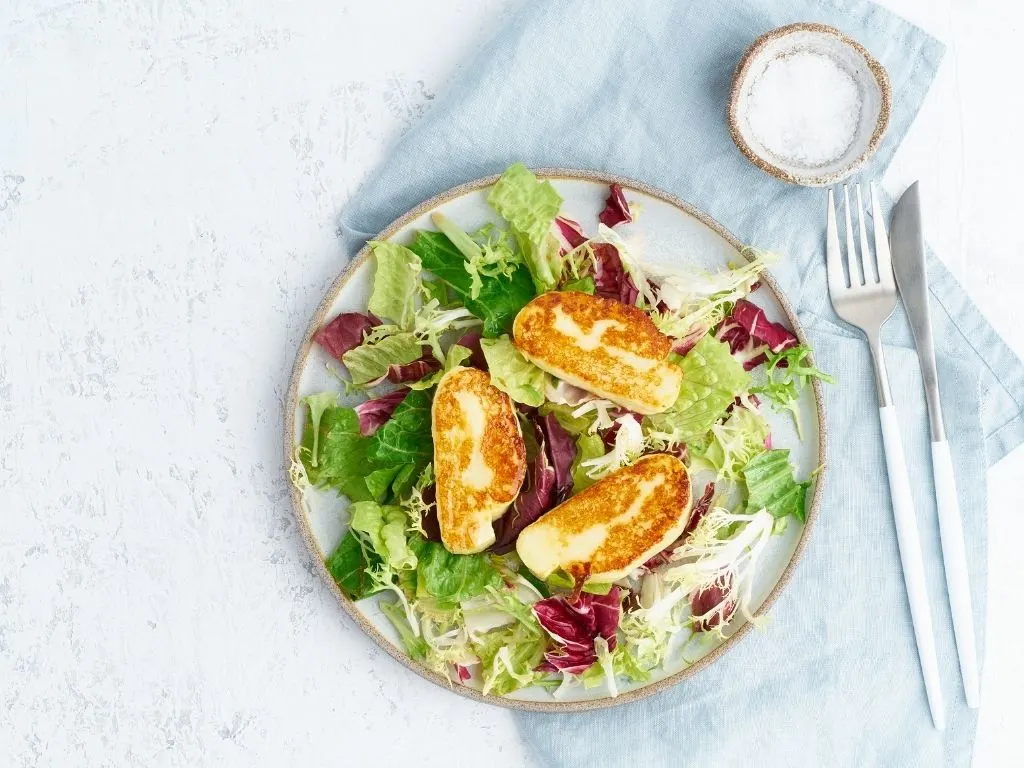 Halloumi salad is light, refreshing and loaded with Mediterranean flavours. The best part about it is that it can be prepared ahead of time, so all you have to do is toss on the dressing when you're ready!
Rice Salad
If you're looking for a side that is light and refreshing, rice salad might be the answer. You can even add Italian dressing to make it more similar in flavour to pizza!
Jalapeno Poppers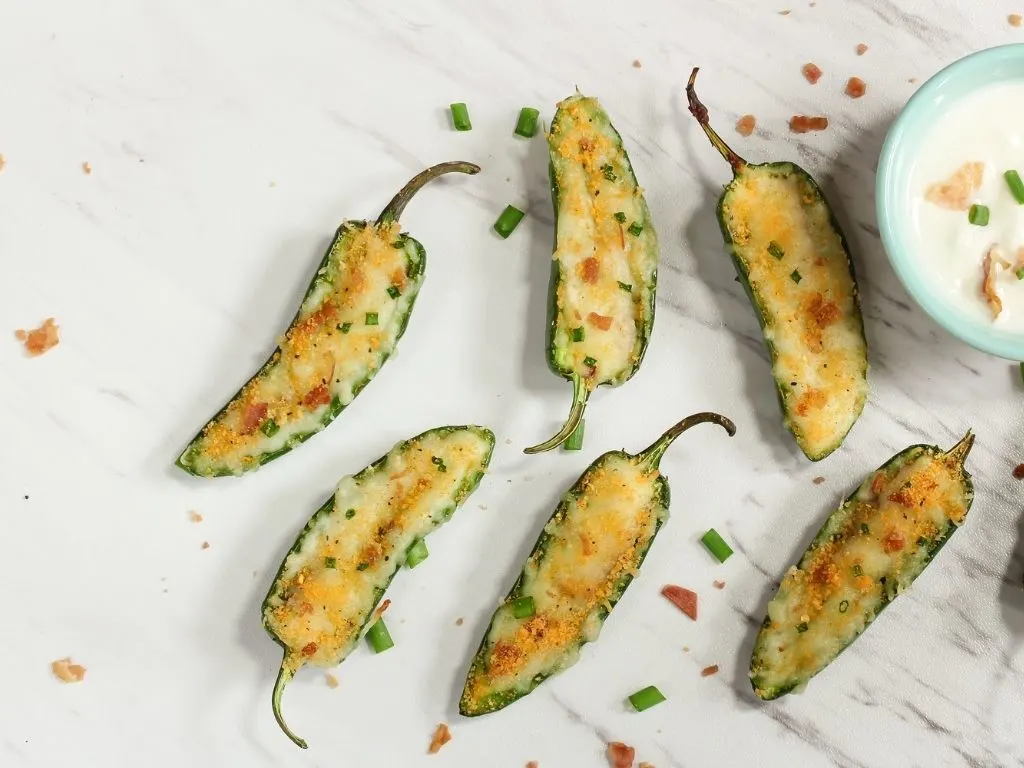 Jalapeno poppers can be appetisers or a side dish. They consist of bacon wrapped around a jalapeno pepper that is then filled with cheese and deep-fried. There are many variations on the traditional recipe, which is what makes them so versatile! The most common variation includes cream cheese, cheddar cheese, onion powder and seasonings. Any green pepper will work for this recipe, but if you want it to be spicier, then go ahead and use red peppers instead!
Corn on the Cob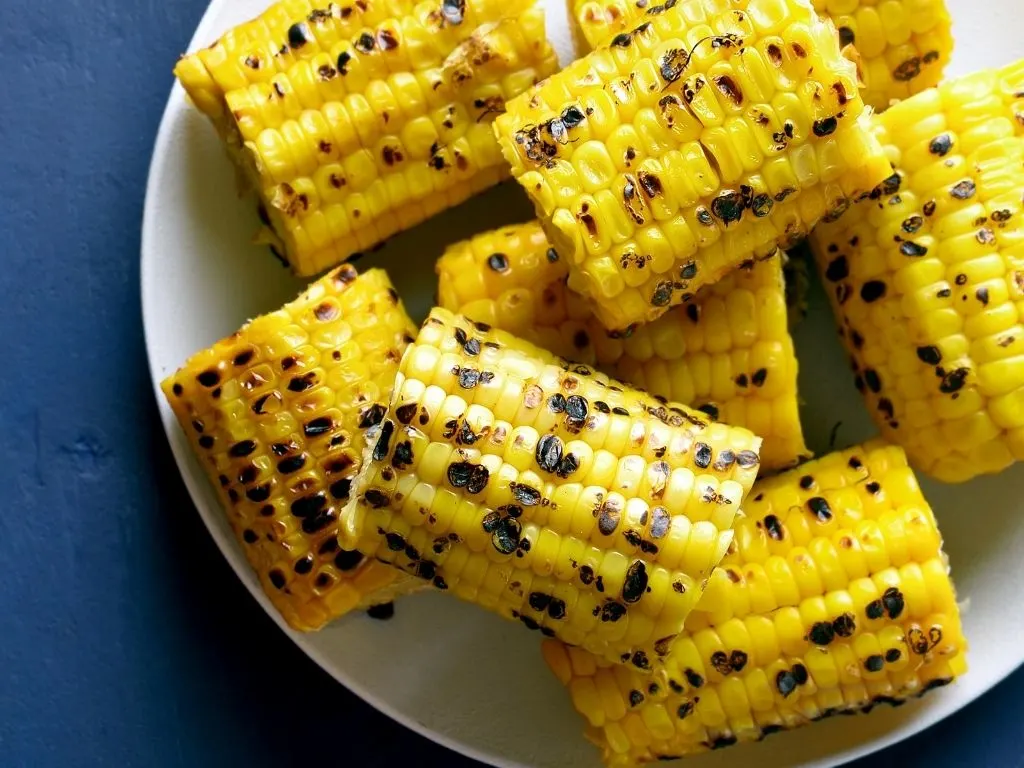 Corn on the cob is a classic, easy side for pizza. You can add butter or mayonnaise and season with salt and pepper to your liking! If you're looking for something more flavourful, then try adding bacon bits to give it that smoky taste! Cut them up and serve mini corn on the cobs.
Onion Rings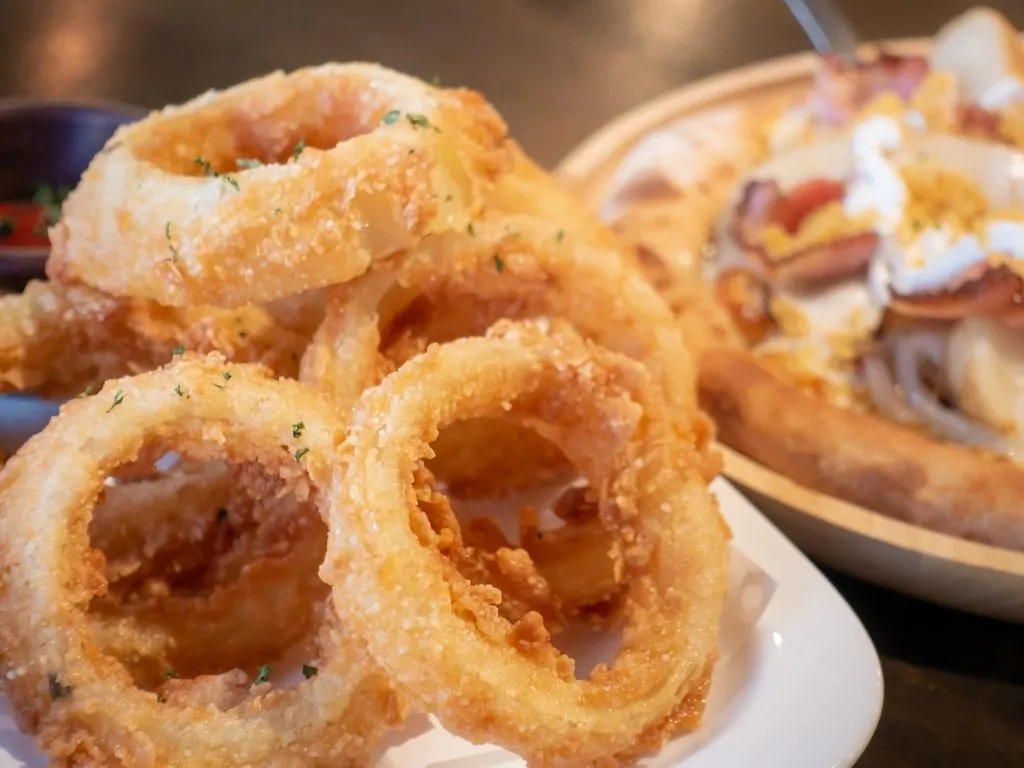 Another classic side dish! Onion rings are so easy to make and taste delicious. They're especially good with pizza. They're golden brown in colour, crispy on the outside and light and tangy in taste on the inside. Serve with some dipping sauces such as ketchup, BBQ sauce or a garlic dip.
Chicken Wings
Chicken wings are the ideal side dish – they're crispy, meaty and full of flavour. The best part about them is that they take very little preparation work and most people prefer to eat them with their hands rather than bother with knives and forks- the perfect company for pizza!
Garlic Herb Dip
What's better than a slice of piping hot pizza? The answer is: dipping it in herby garlic dip.
This dip is seriously the best thing to serve with pizza. It's creamy and garlicky but light enough for you not to feel overloaded!
You can either make your own (and get it to taste just like the famous Domino's garlic and herb dip!) or buy a bottle of it from the supermarket.
Final Thoughts
If you're a pizza lover, then it's time to create your perfect combination of healthy salads or naughty but nice chips, wings and dips. What's your favourite side for a pizza? Let me know in the comments!