Garlic bread is a classic side dish that is both easy to make and perfect with everything, from a juicy steak dinner, a spaghetti bolognese, or even a simple tomato soup.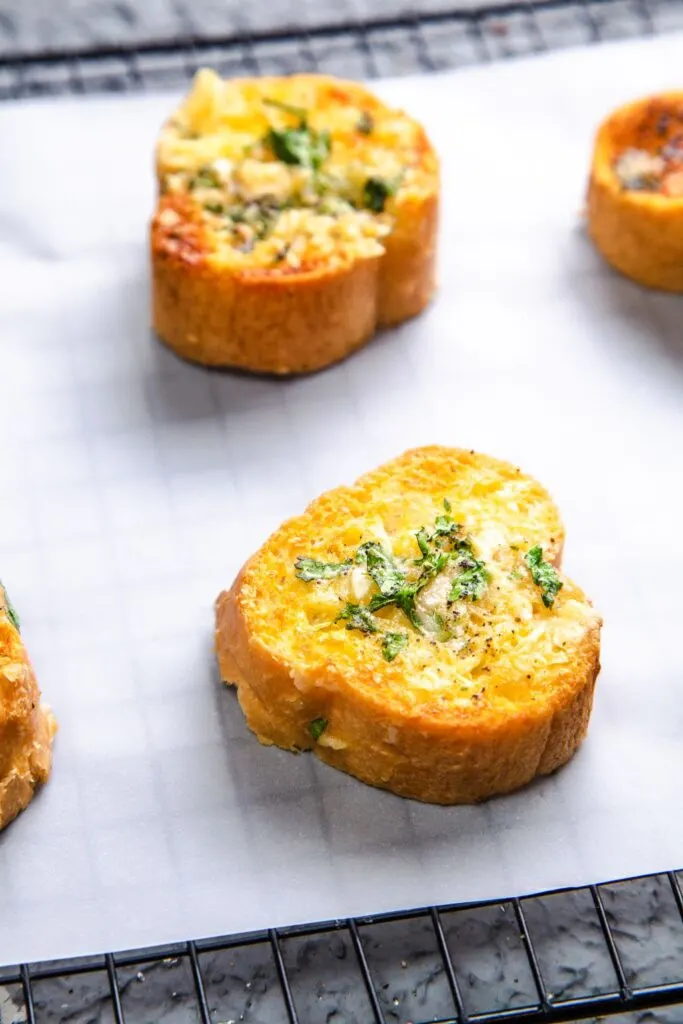 How Do You Make Garlic Bread From Scratch?
Homemade garlic bread uses basic ingredients;
Bread – you can use any kind you have but a French stick is ideal.
Herbs – add some chopped fresh parsley, or substitute with oregano, rosemary or thyme – or leave it completely plain.
Butter
Garlic – fresh garlic cloves will give you a stronger taste, for a milder taste try garlic powder.
Cheese – optionally sprinkle some grated parmesan on top, or add it to the butter mix, for some cheesy garlic bread.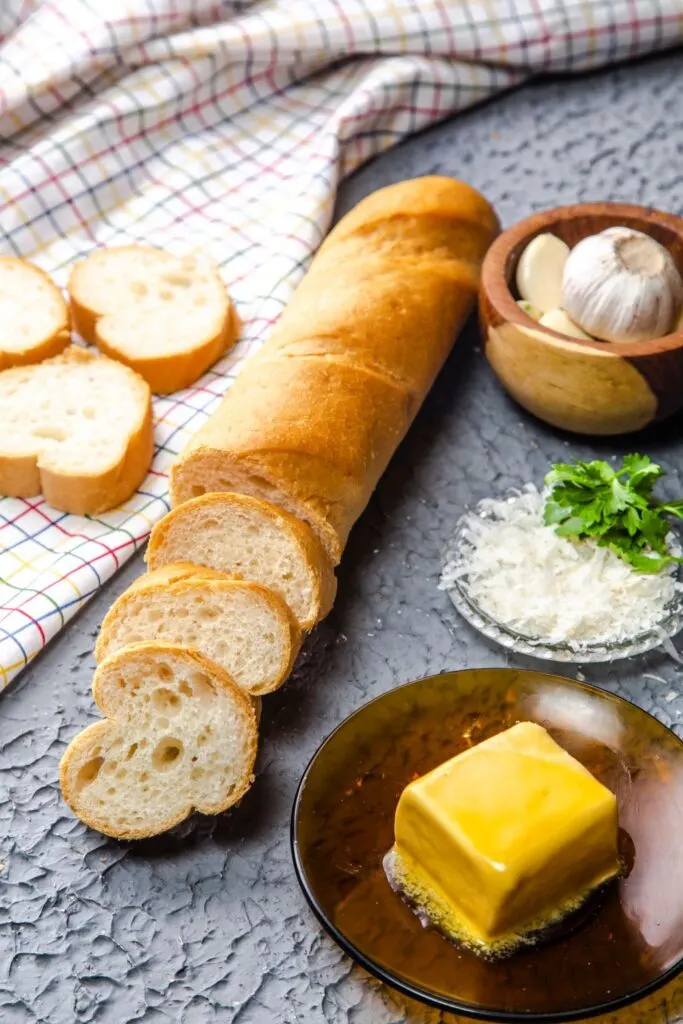 How To Make Garlic Butter
The butter needs to be at room temperature to make it easy to mix with the other ingredients, as well as to spread it on the bread. At a minimum, add the butter and crushed garlic together – if you are adding the optional extras such as the fresh chopped herbs and grated parmesan cheese, add these in now too. Season according to taste.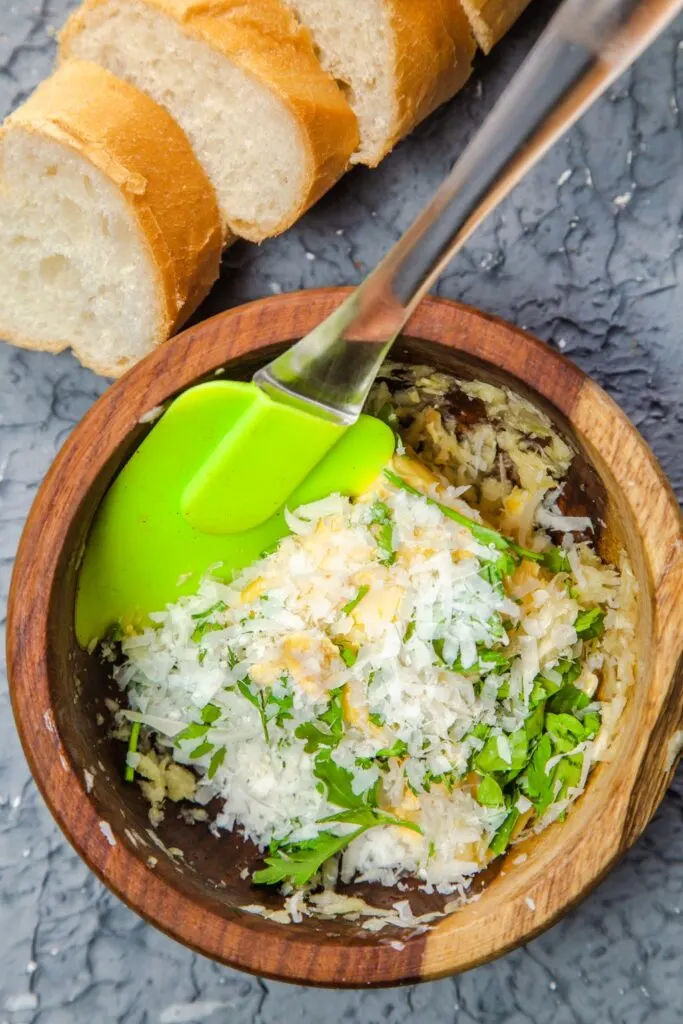 There are 2 different ways you can cook the garlic bread;
Slice up your bread and spread the garlic butter over each slice individually. This will result in a quicker cooking time (around 8 to 10 minutes). This is the method used for this recipe (see photos!) The alternative method is;
Slice the French stick, but don't completely slice it, keep them attached together. Spread the garlic butter in between each slice and then wrap the French stick in foil before placing in the oven – this will take longer to cook, around 15 minutes.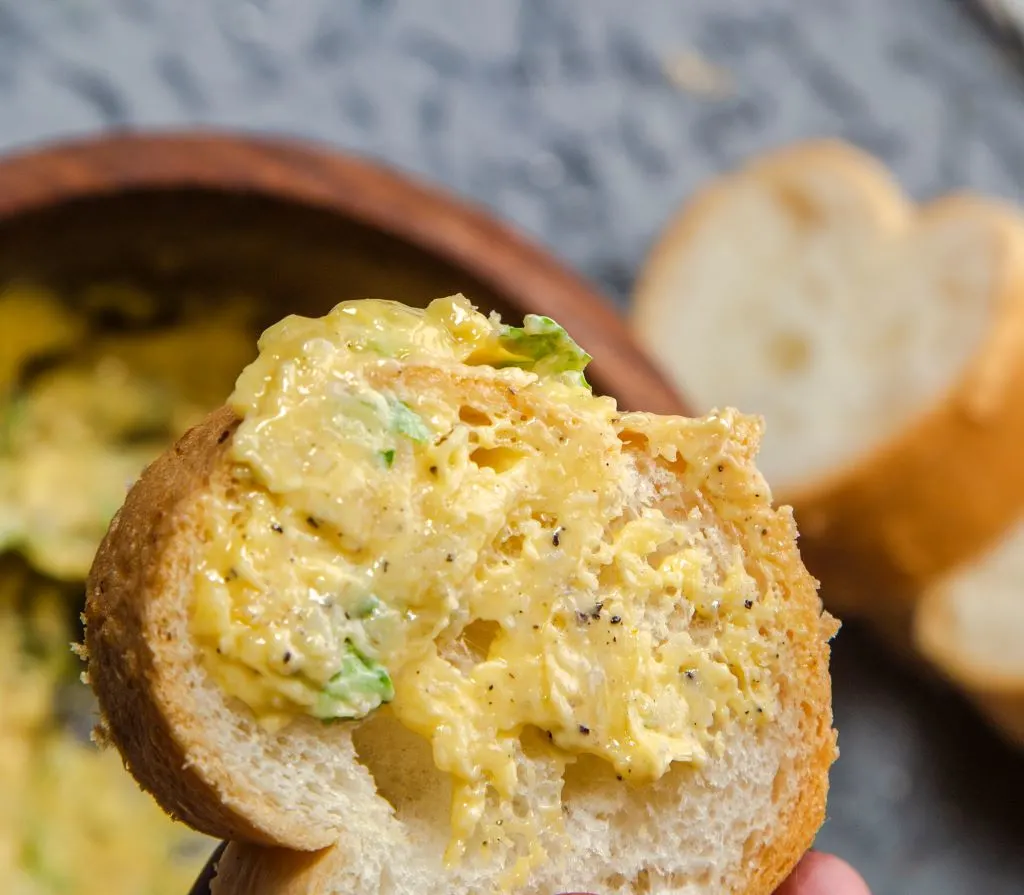 Lay the pieces of garlic bread out on a lined baking tray ready to go in a preheated oven.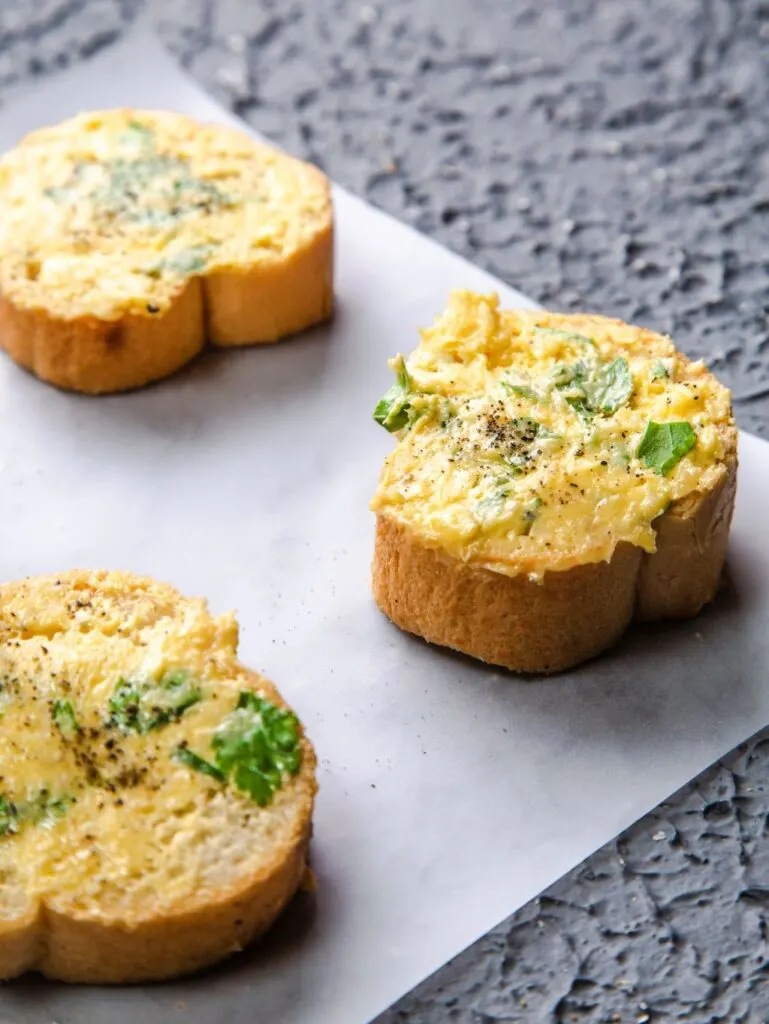 Optionally sprinkle some black pepper over the top of the garlic bread.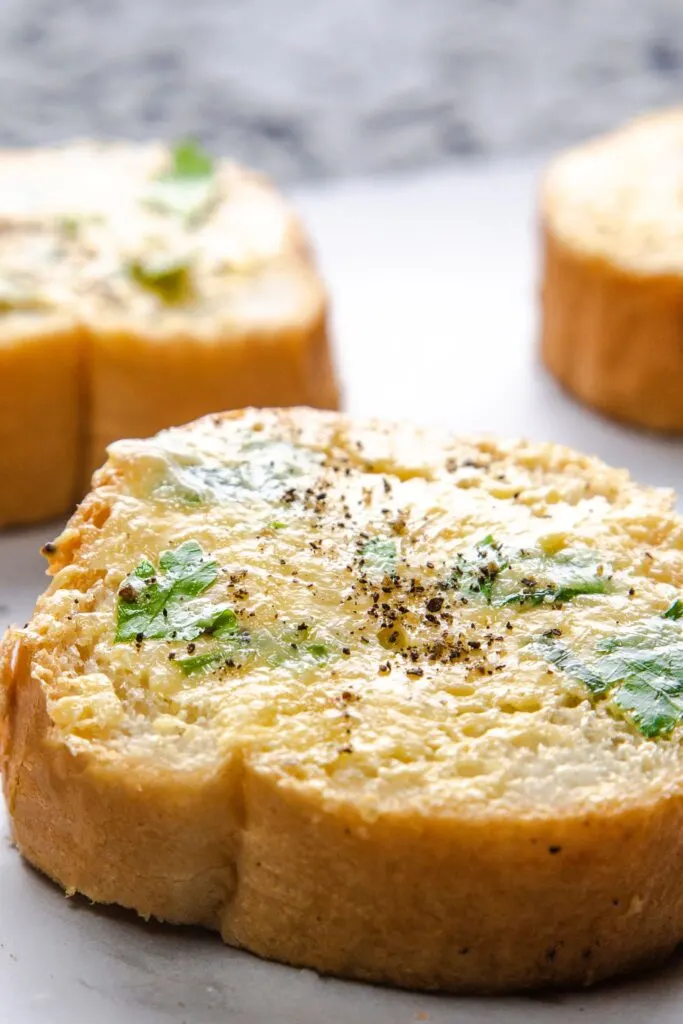 Bake them for around 8 to 10 minutes, they should be crispy, golden brown slices by then. If you prefer a softer garlic bread, take them out sooner.