Thai green curry soup in a soup make is quick and easy and tastes so good!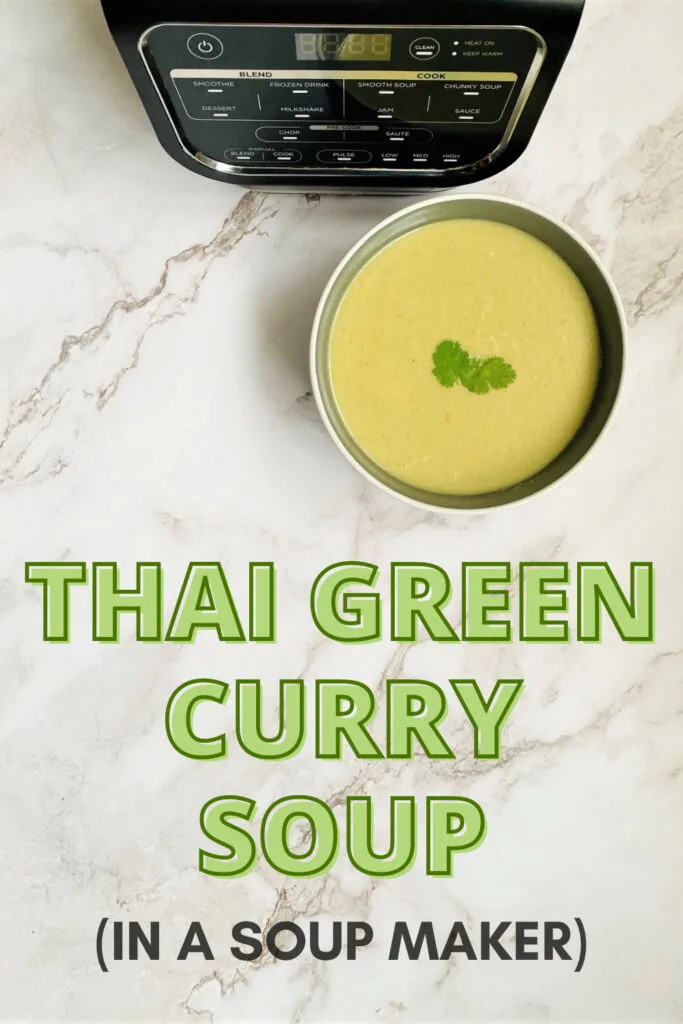 What You Need:
3 boneless chicken thighs – if you are using a Ninja Soup Maker you can put them in raw or cooked.
1 medium potato, chopped – optional if you prefer a thicker soup
4 tbsp Thai green curry paste
1 tin x 400g coconut milk
1 green chilli, chopped (optional for extra spice!)
1 chicken stock pot + boiling water up to the line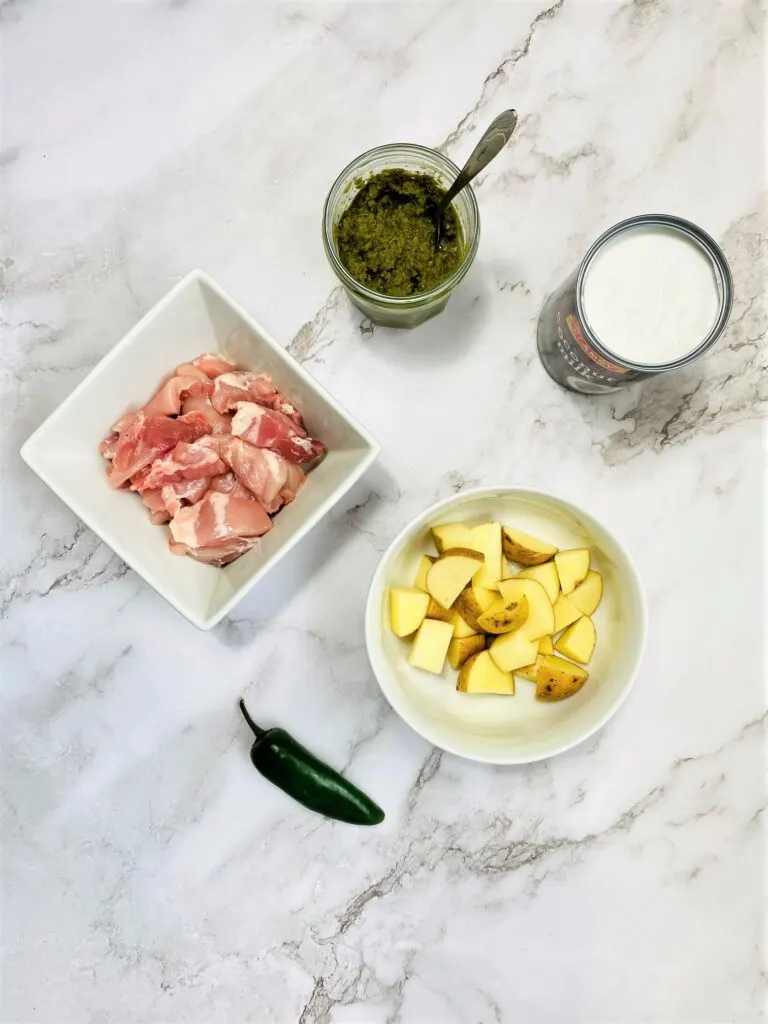 After the popularity of my Thai Red Curry Soup and Tikka Masala Soup I decided to try it with one of my other favourite Thai foods – Thai Green Curry!
Plus we have been experimenting with making our own curry pastes from scratch and we had lots left over! Of course you absolutely don't have to make your own paste! It's only because we wanted to try it out for fun – there are plenty of decent Thai Curry Pastes available to buy.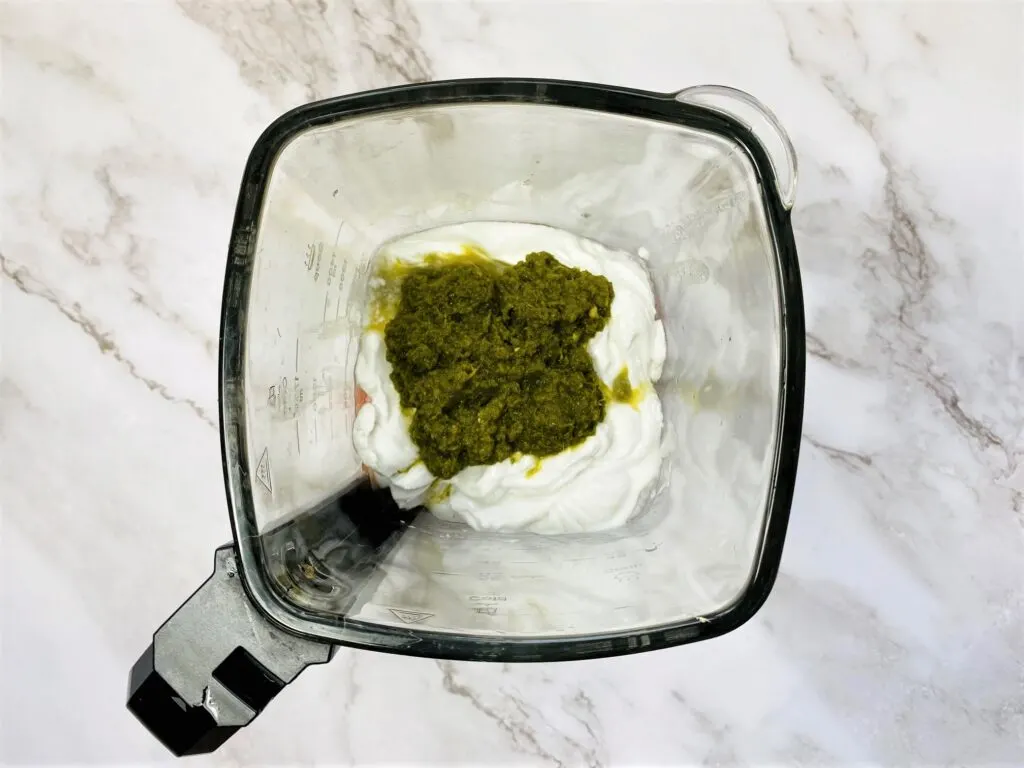 I added in an extra green chilli (complete with seeds) as I love spicy food – leave this out if you prefer a milder taste.
Add everything to your soup maker – remember to check whether your soup maker can cook raw meat – if it can't, just add it cooked, perfect for using up leftover food!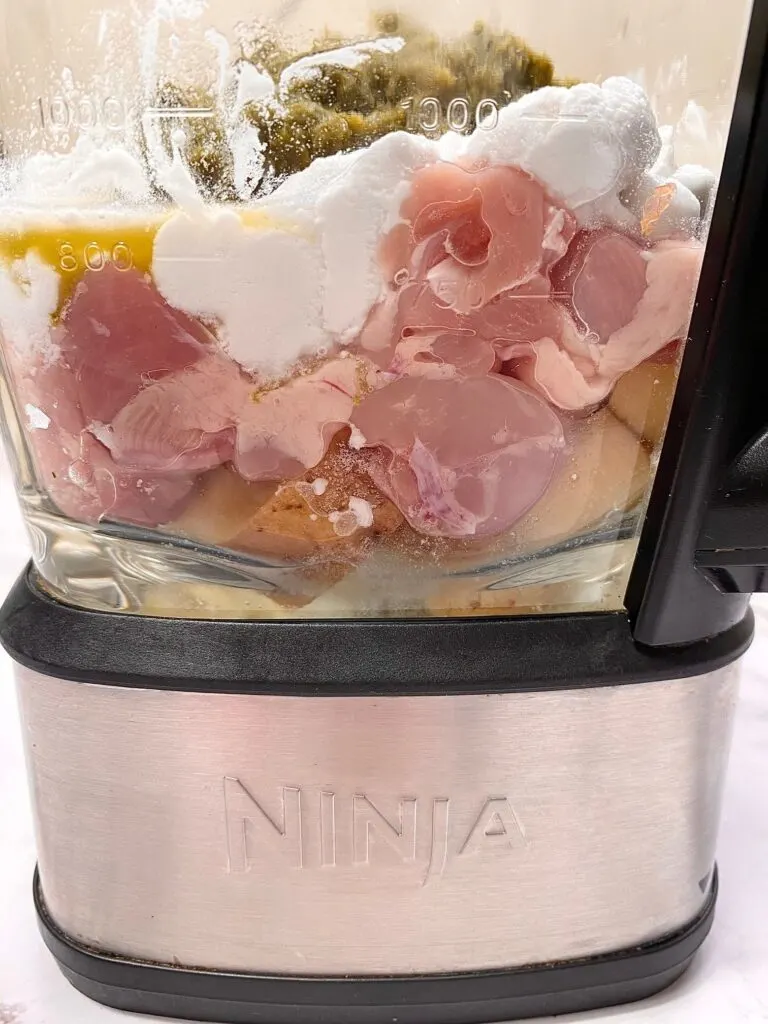 Add a chicken stock pot and cube and fill up the soup maker jug with hot water. Set off on smooth!