Chicken and chorizo tray bake is a quick to prepare oven meal that the whole family will enjoy.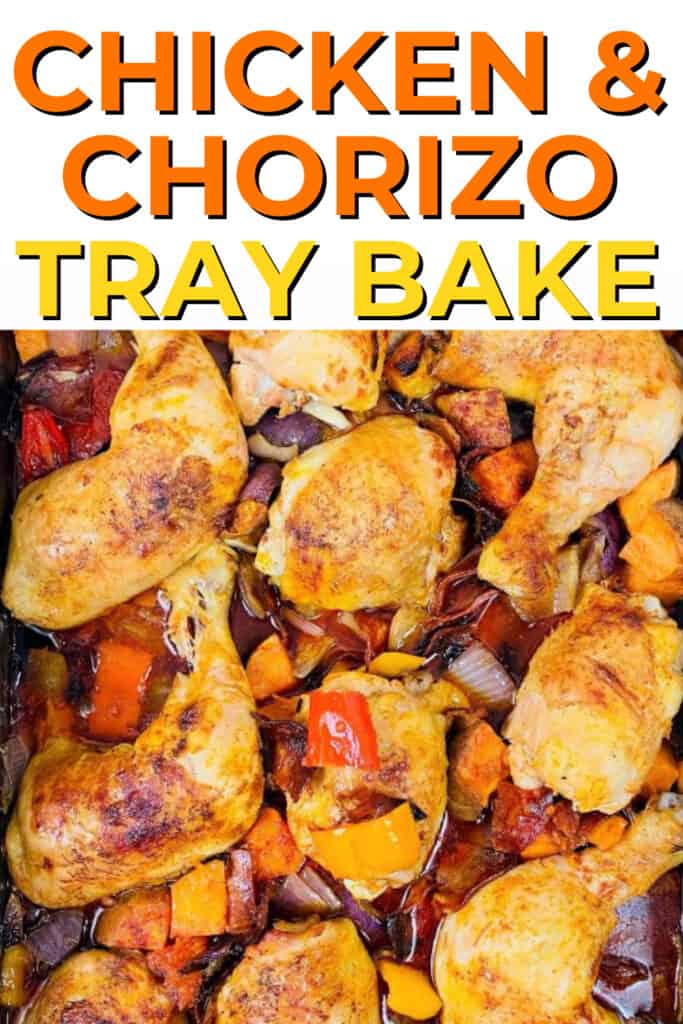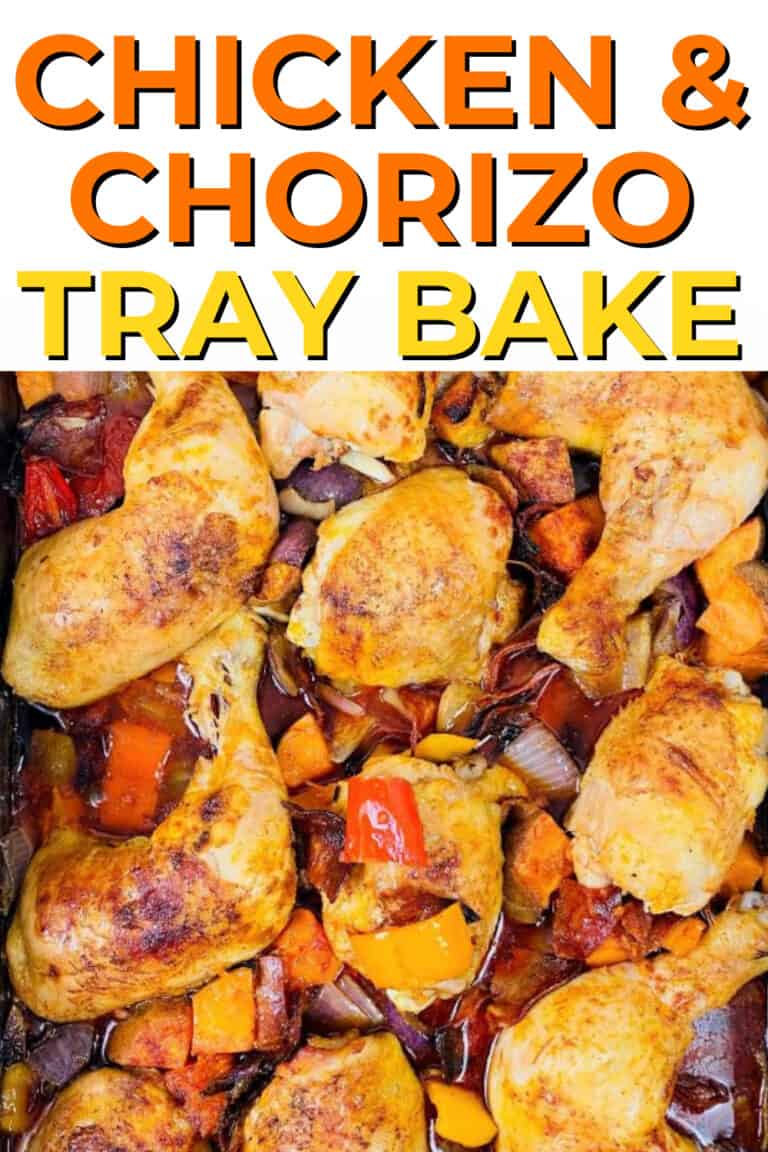 How To Make Chicken and Chorizo Tray Bake
The combination of chicken and chorizo is the perfect match, alongside other vibrant and full of flavour Mediterranean ingredients.
What You Need:
Chicken pieces – I used a combination of chicken thighs and chicken legs. I used 2kg in total, this comfortably fed 5 of us, you can reduce this to 1.5kg for less people.
Chorizo – if you can, use diced chorizo, either prepared or use a chorizo sausage and chop it up yourself. I could only get chorizo slices which were fine to use but they did crisp up a little bit too much after 45minutes in the oven!
Onions and garlic – you can use red or brown onions, chopping them up into chunks. I used 4 garlic cloves, but you can use as many as you want to.
Mixed sweet peppers – deseed the peppers and chop them up into large chunks.
Potatoes – you can use any type of potatoes you prefer. I used sweet potatoes, but new potatoes or regular all rounder potatoes will work just as well too. I allowed about 100g per serving, so around 400g for 4 people. I didn't peel the potatoes, I just gave them a good wash to clean them. Dice the potatoes, or cut them into potato wedges. Don't leave the potatoes too big as they need to cook in the same time as the chicken.
Oil – this is to very lightly grease the ingredients before roasting them. You won't need to add too much as the chorizo will release plenty of oil as it cooks.
Spices and/or herbs – I used about 2 tbsp of smoked paprika, sprinkling it all over the ingredients of the tray bake. You can also use herbs such as rosemary, thyme and/or parsley.