Salmon is a tasty fish that can be used in many different recipes.
One of my favourite ways to cook salmon is with a tray bake. Once baked, this recipe makes for an easy dinner or lunch option. You can even prepare it ahead of time if you want to have meals ready to go during the week.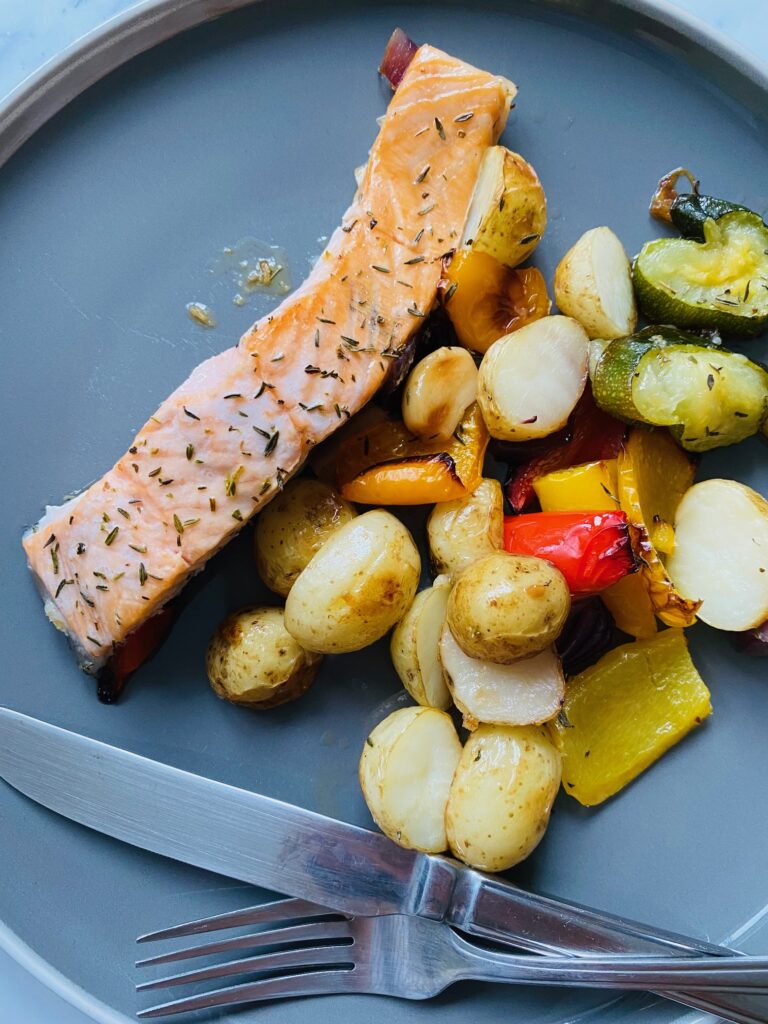 How To Make Easy Salmon Tray Bake
Cooking salmon in an oven with fresh vegetables is quick and easy to prepare.
Depending on which vegetables you are using, the preparation can be done in less than 5 minutes.
What You Need For Salmon Tray Bake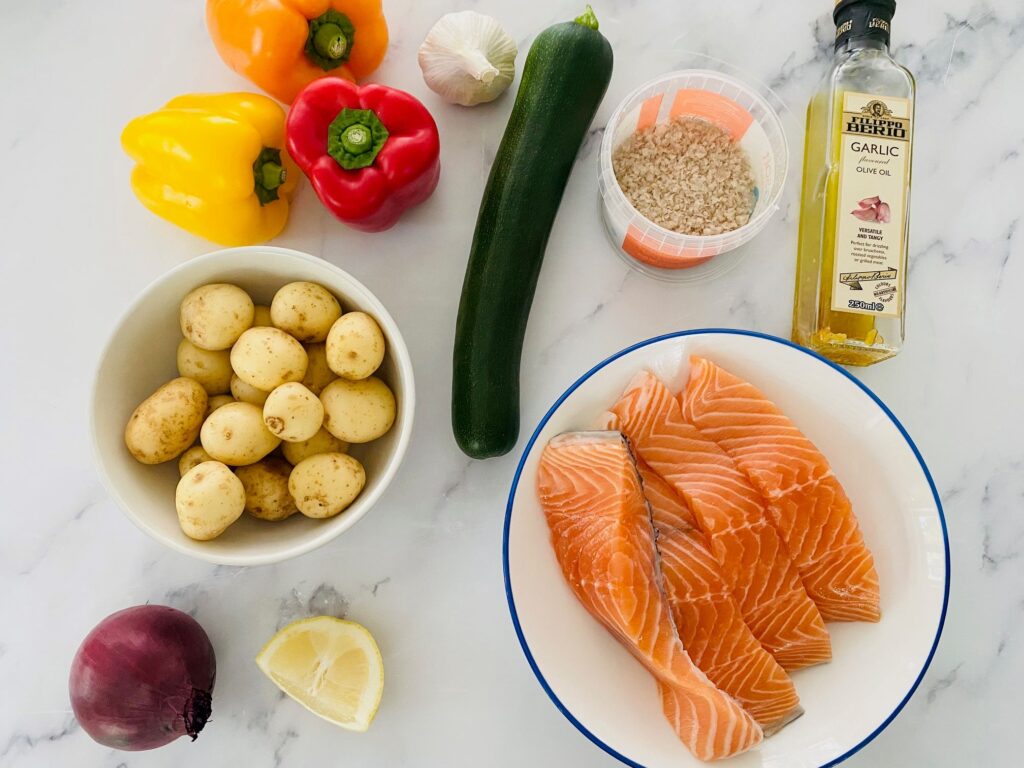 Salmon – I used 4 salmon fillets to serve 4 people – adjust according to how many people are eating.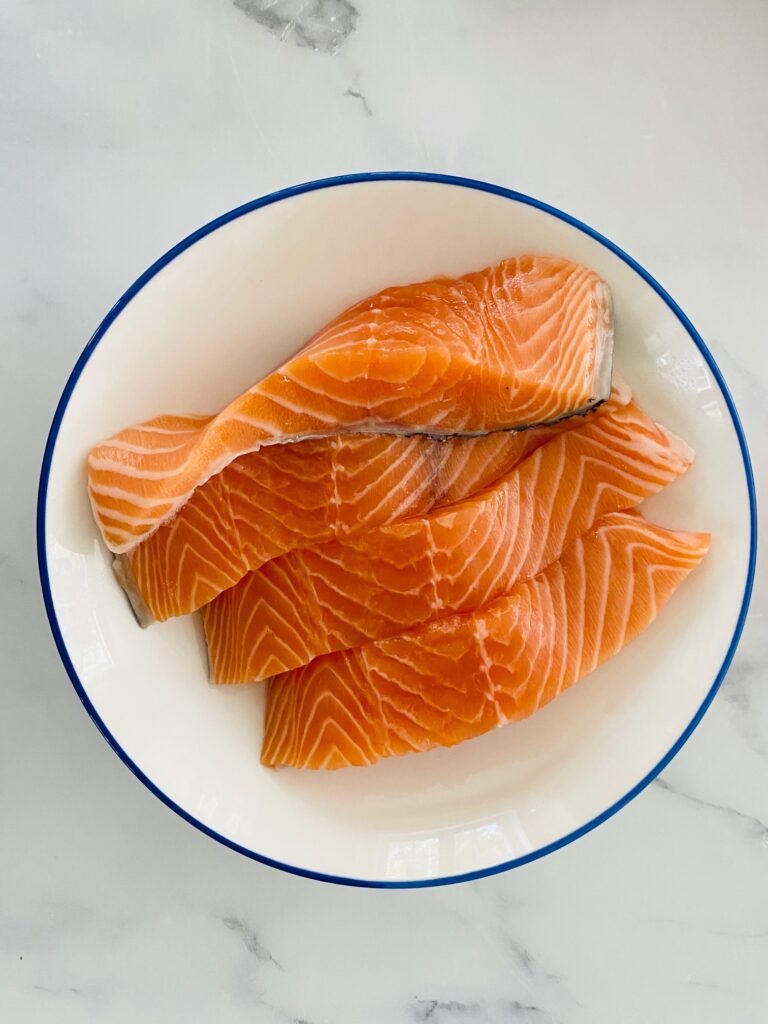 Olive oil – For drizzling over both the vegetables and the salmon. You can use a flavour infused oil if you prefer.
Herbs and Spices – I used dried mixed herbs together with some sea salt and ground black pepper. You can use your favourite herbs or spices, dried chilli flakes is a good option.
Lemon – Squeeze a little fresh lemon juice over the salmon fillets.
Vegetables – Use your favourite vegetables, or, what is available.
My selection changes each time I make it but some options could include;
New Potatoes
Red Onions
Peppers
Cherry Tomatoes
Courgettes
Asparagus
Green Beans
Carrots
Sweet Potatoes
Preheat the oven to 200C/180C Fan/Gas Mark 6.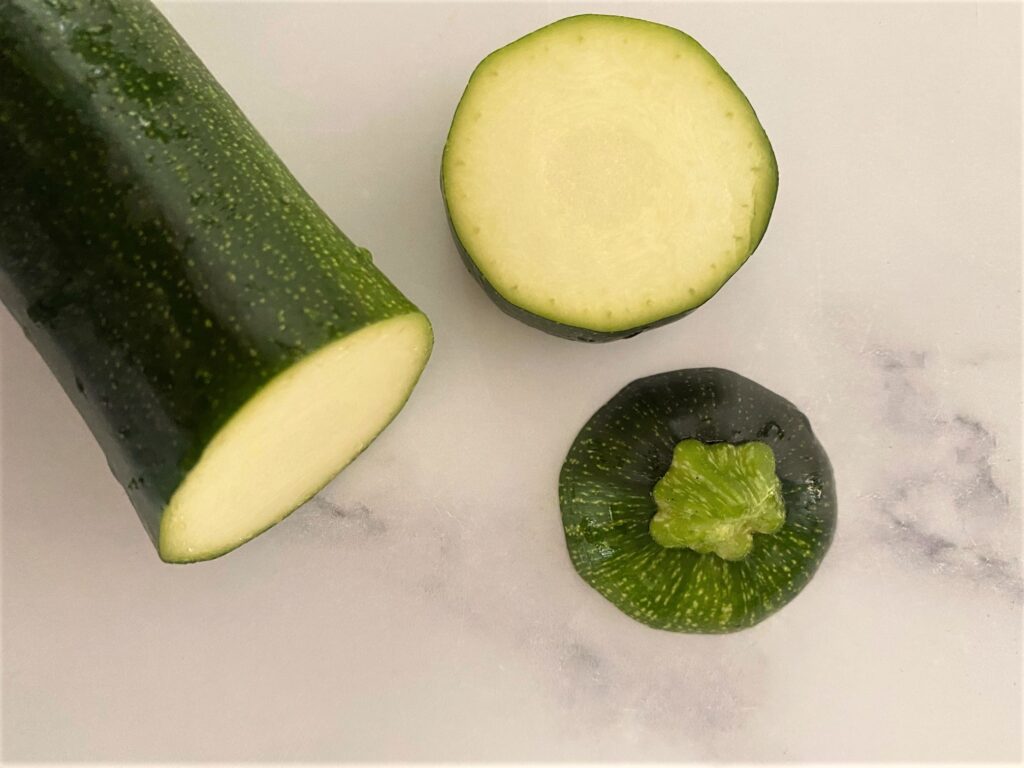 Wash and chop the vegetables up into similar sizes. Peel any vegetables that need it.
Put all the vegetables on a large baking tray – you might need to use two if there isn't enough space on one.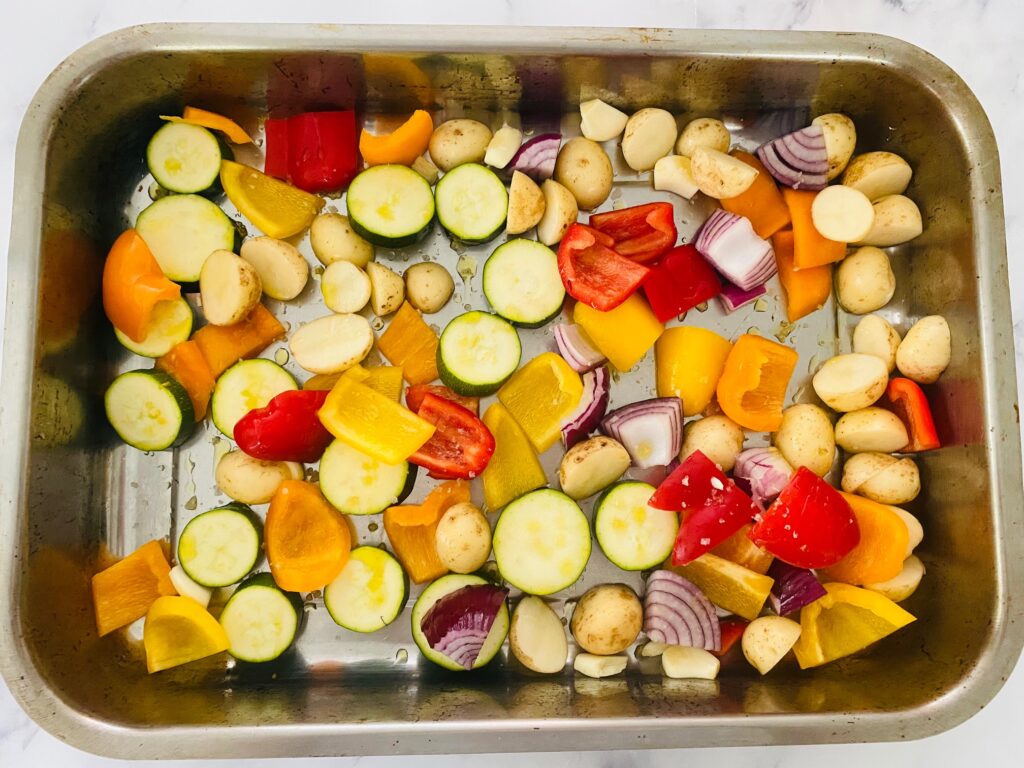 Drizzle with the oil and season with salt, pepper and any herbs or spices.
Roast in the oven for 15 to 20 minutes, or until the vegetables are softening.
Remove the baking tray from the oven and make some space for the salmon. Brush a little oil where the salmon will be placed.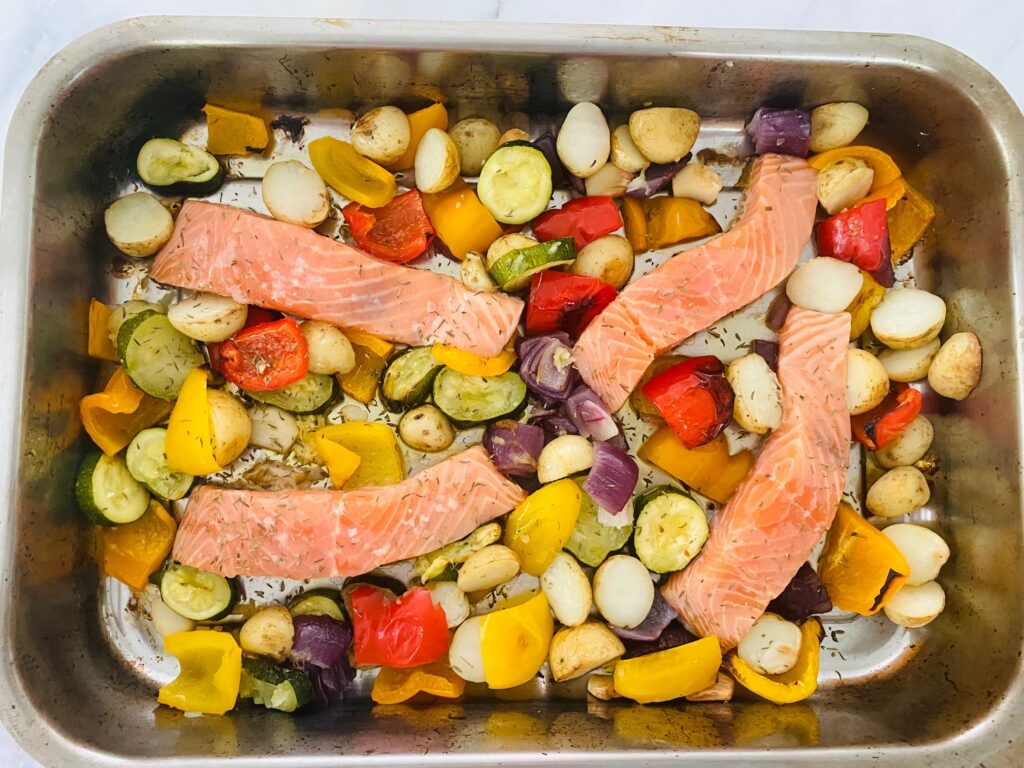 Add the salmon and drizzle or brush a little more oil over each one. Squeeze some lemon juice over each one and sprinkle with dried herbs or spices. Optionally season with salt and pepper too.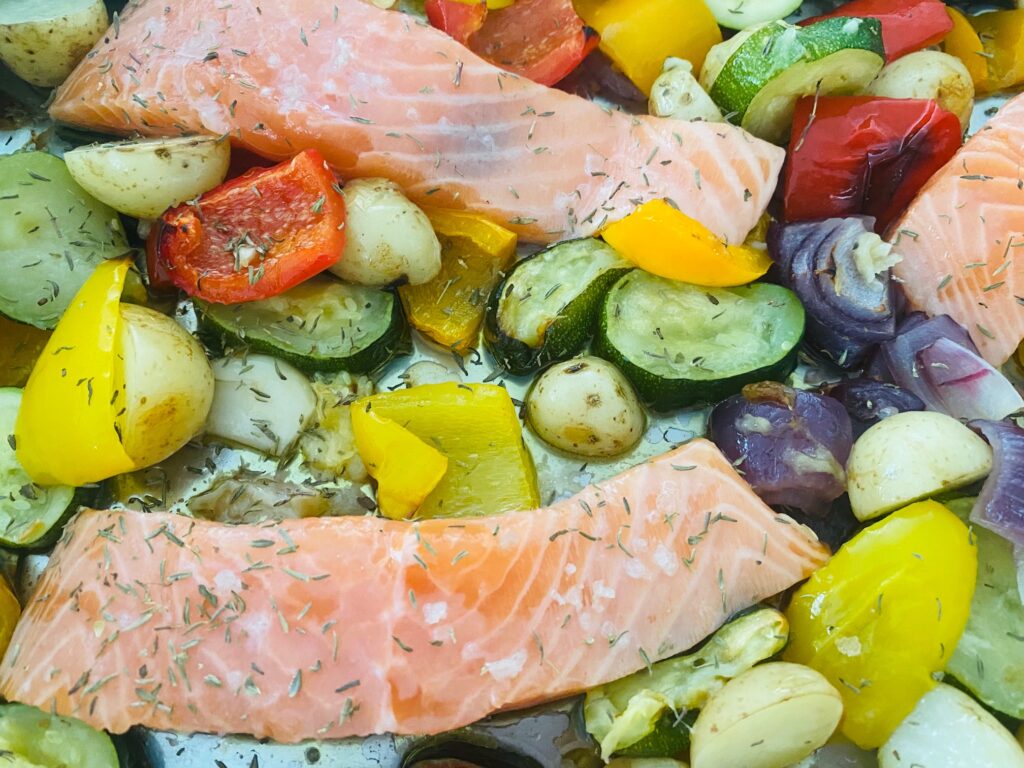 Return the baking tray to the oven and cook for a further 10 to 15 minutes, until the salmon is cooked through.
The beauty of this recipe is that it is ready to be served without the need to cook any extra side dishes.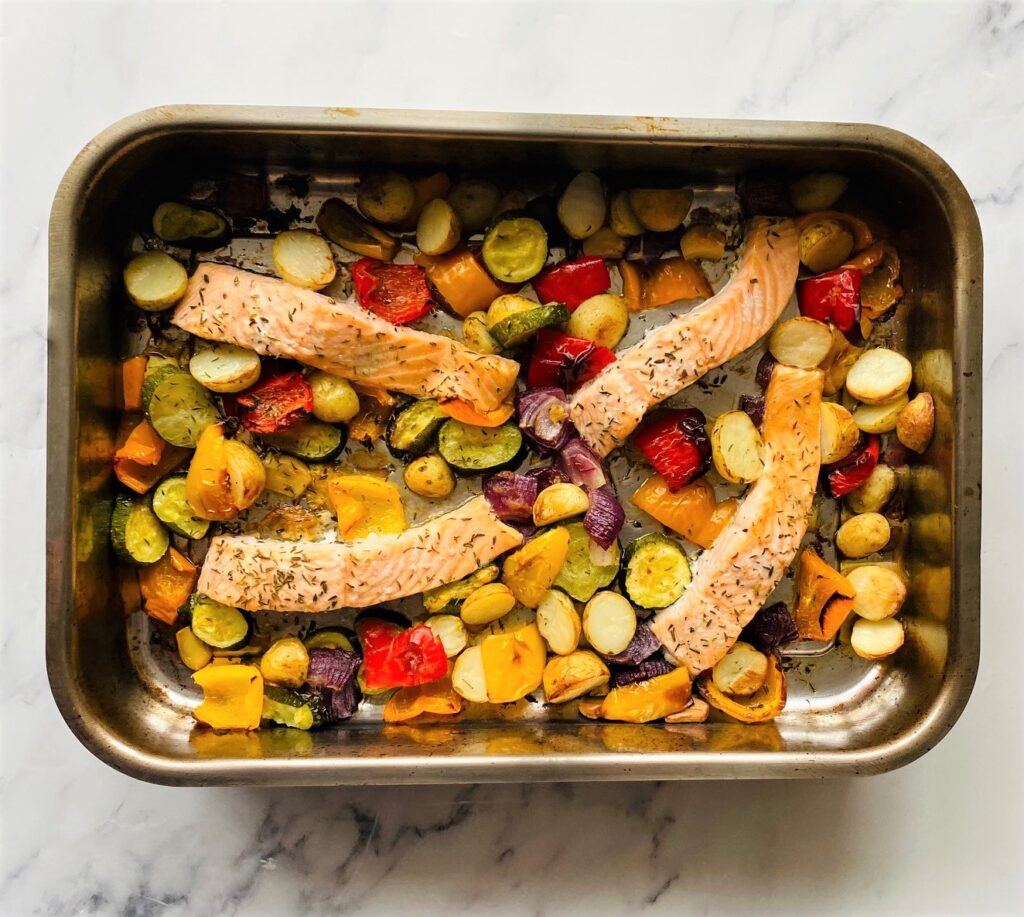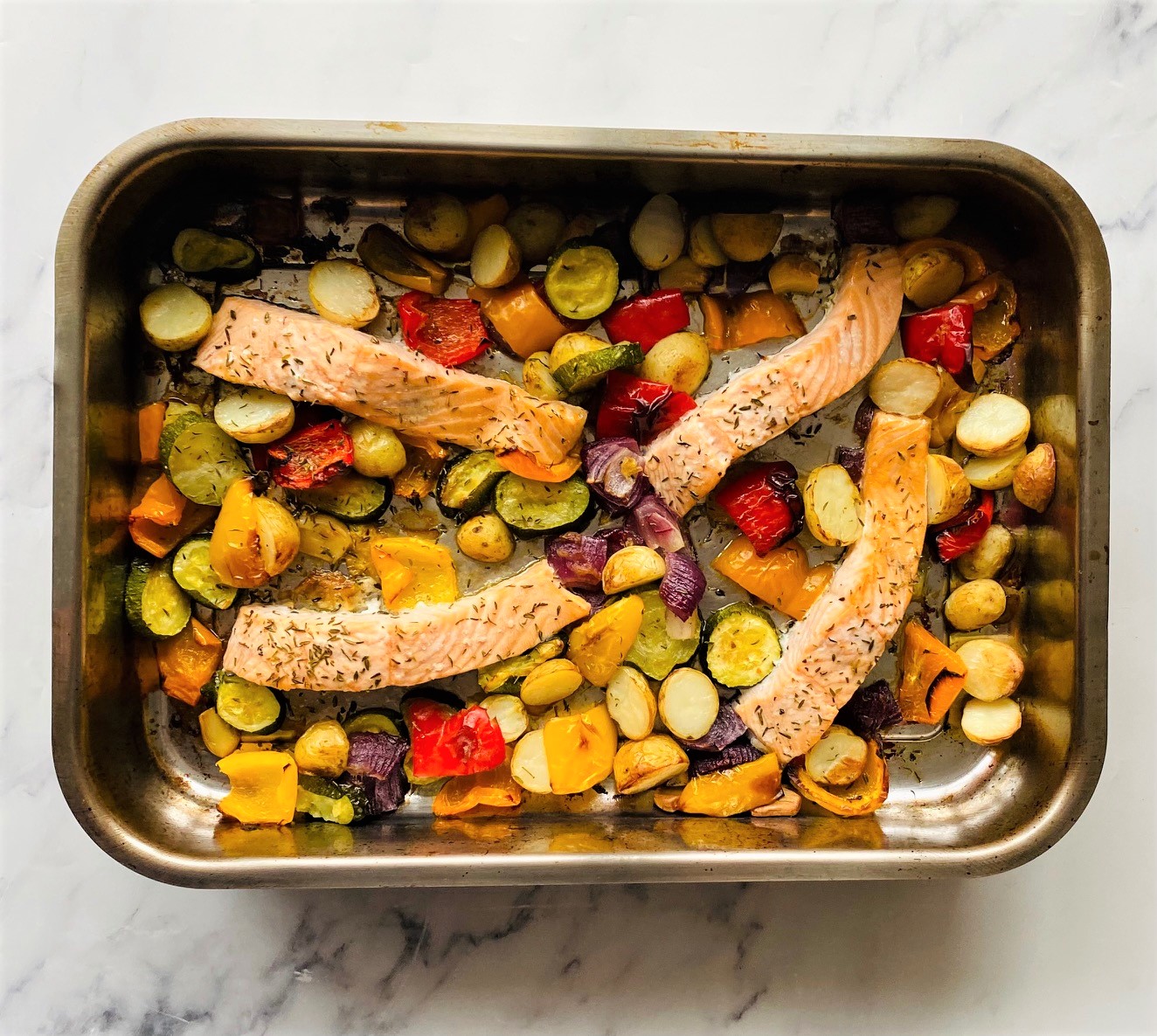 You can optionally serve with some green salad.
How Long Does It Take To Cook Salmon In The Oven?
Fresh salmon takes between 10 and 15 minutes to cook in the oven.