Air fryer potato wedges are very easy to make, they are deliciously fluffy on the inside and crispy on the outside.
They are an excellent side dish for grilled meat or fish but also perfect as a snack.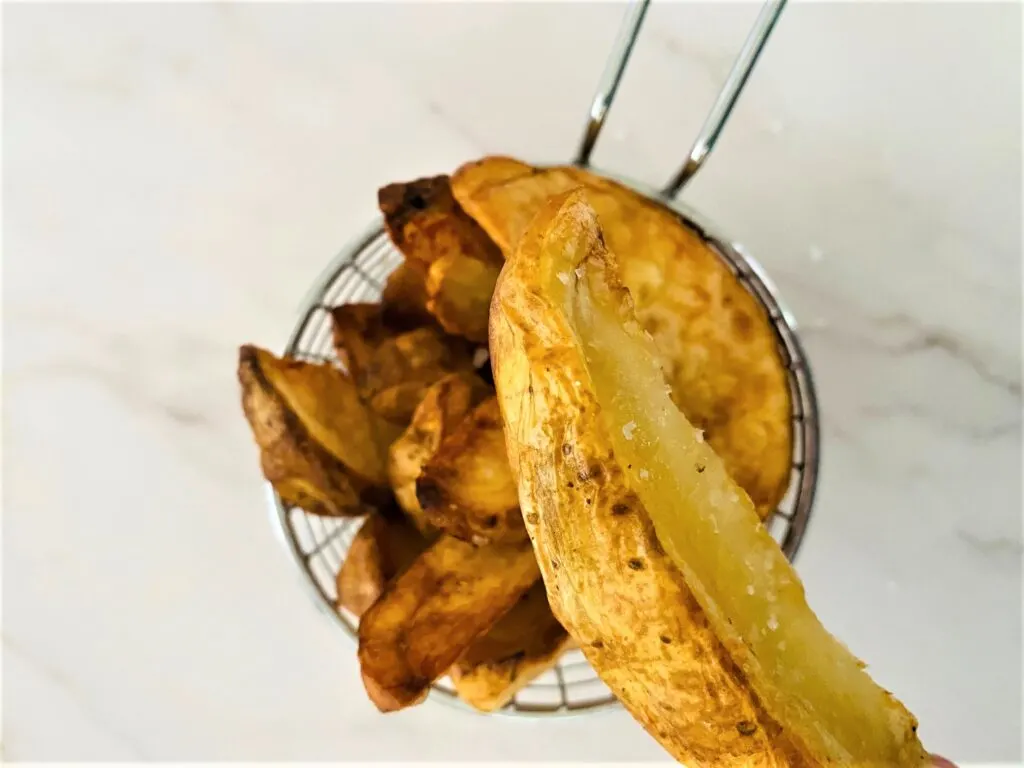 How To Make Potato Wedges In An Air Fryer
Making air fryer potato wedges is extremely easy. Just like air fryer chips, you only need potatoes, oil and some seasoning.
Which Air Fryer Should I Use?
You can make potato wedges in any air fryer. I made these in my current favourite, the Ninja Foodi, but you can use any type of air fryer – but you may need to batch cook them depending on the basket size.
Potatoes
There is no need to peel the potatoes; just give them a good clean and scrub.
What Are The Best Potatoes For Wedges?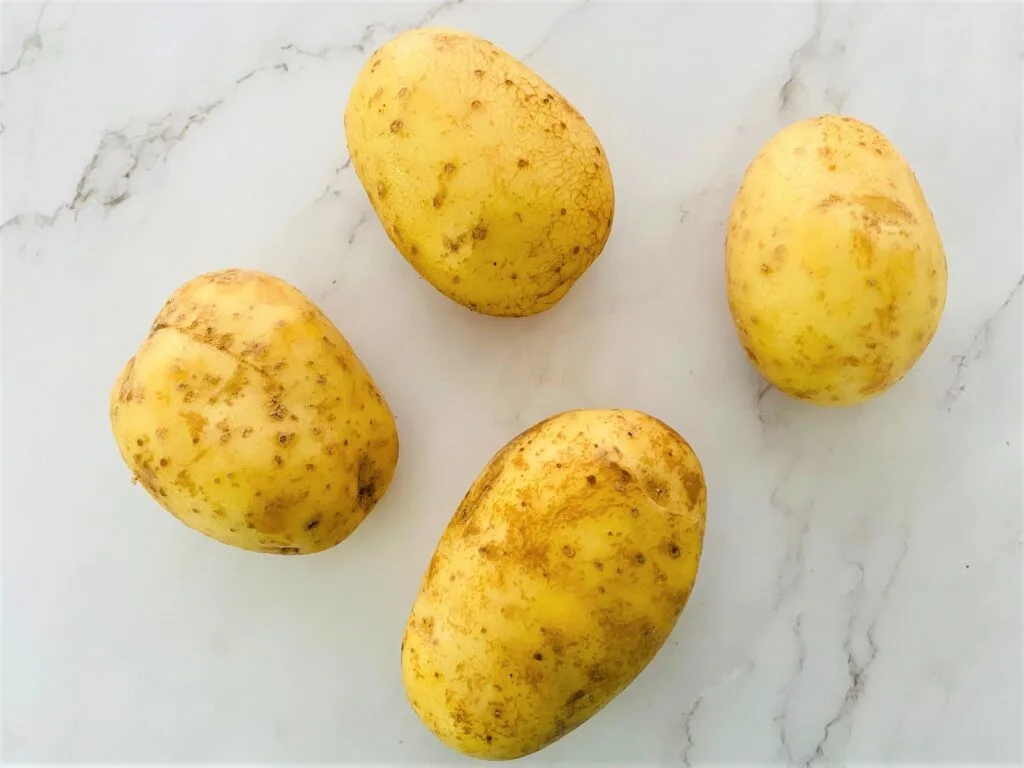 You can use most potato varieties for wedges, but a good choice is Maris Pipers.
Do You Need To Soak Potatoes Before Making Wedges?
Some recipes advise soaking the potato wedges before air frying them – personally, I don't do this step, but I do like to give them a good rinse in cold water to wash away some of the starch. This helps the wedges to crisp up a bit more, but it's not essential.
If you do choose to soak them, leave them in water for about 30 minutes before draining and patting them dry with some kitchen roll.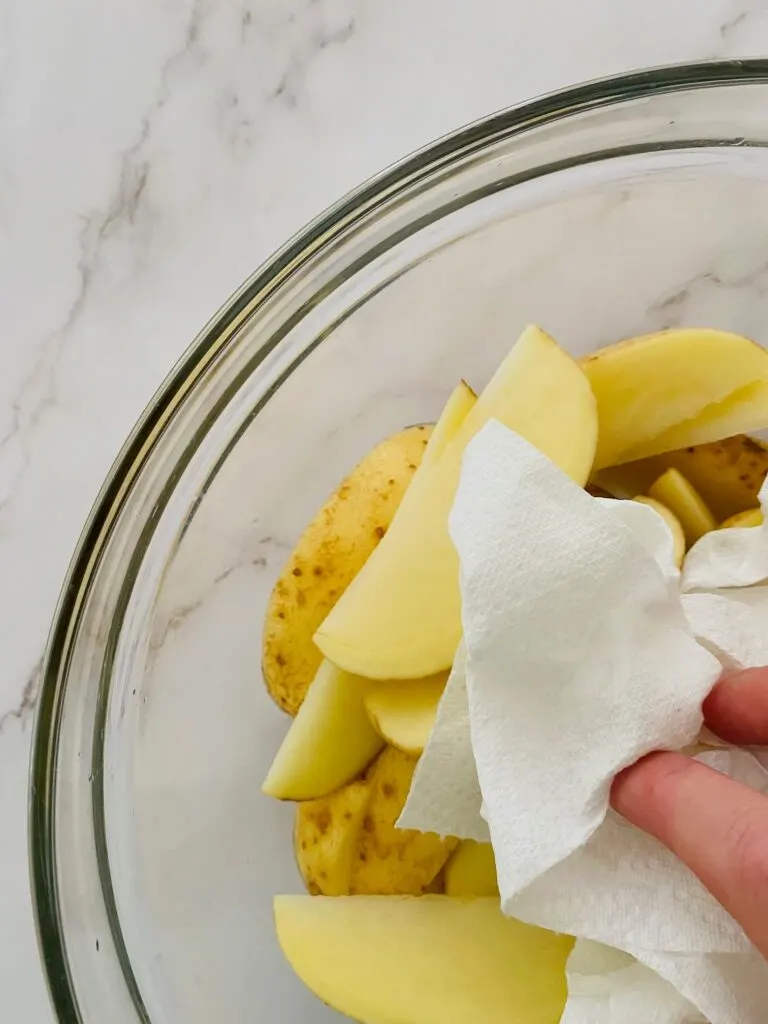 Oil
I like to use a little olive oil brushed over the potato wedges so that they can really crisp up on the outside. There is no need to use too much, just 1 or 2 tbsps.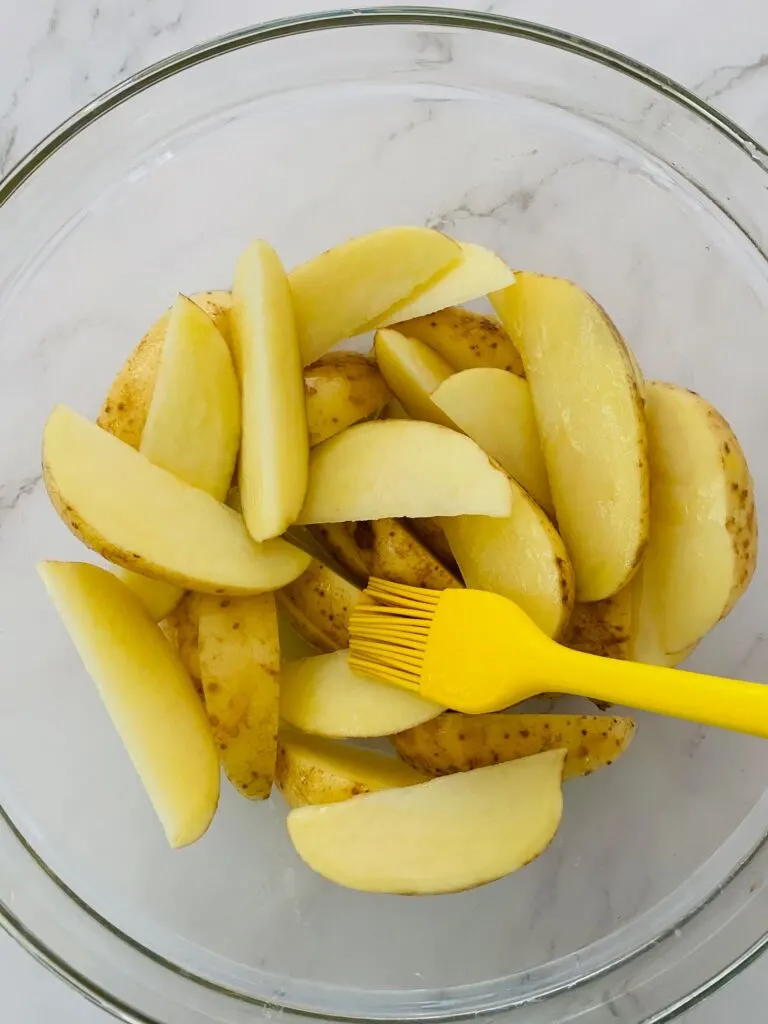 Making Oil-Free Air Fryer Potato Wedges
I think the wedges taste better when oiled, but if you prefer not to use any oil, I recommend you at least soak the potatoes first to remove as much starch as possible; this will help to crisp them up and prevent them from sticking to each other.
Seasoning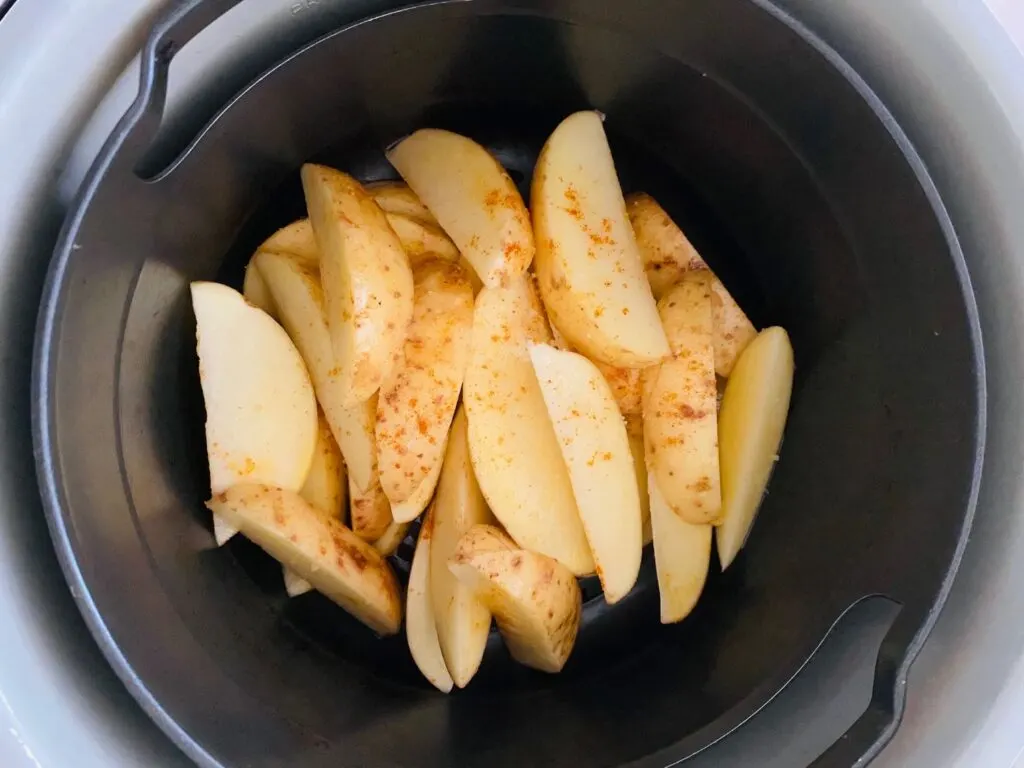 You can just use a little salt and ground black pepper to season your wedges, or, add a little more flavour with some garlic powder, smoked paprika or even some cajun spice. For a completely different flavour, why not sprinkle some curry powder over the top for some curried potato wedges?
How Long Do You Air Fry Potato Wedges?
This will depend on how thick you cut your potatoes, but assuming they are similar to mine pictured here, I would cook them for about 20 minutes at 200C. Check on them and shake them roughly every 5 minutes. If you are piling them on top of each other, they might also need a little longer to cook.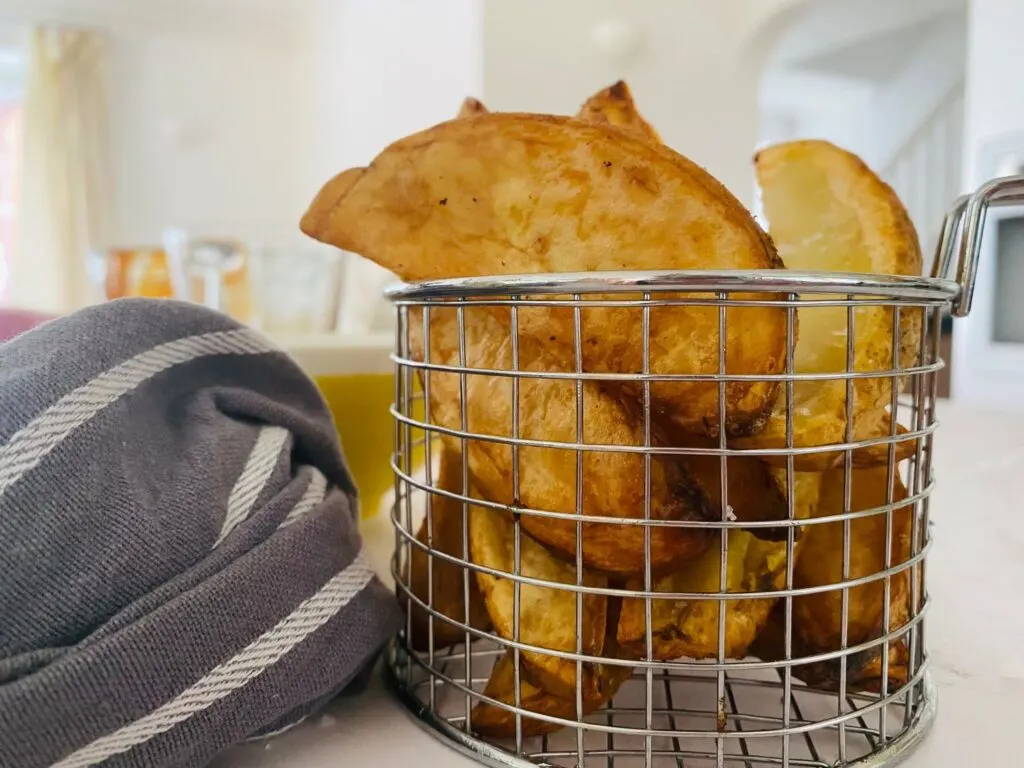 Can You Reheat Air Fryer Potato Wedges?
Yes, just place them back in the air fryer basket and cook them until they are heated through.
Can You Cook Air Fryer Potato Wedges From Frozen?
Yes, you can cook potato wedges from frozen in an air fryer. Most frozen potato wedges will already be oiled and seasoned, so you only need to add them to the air fryer basket. Cook them for about 20 minutes, shaking them every 5 minutes.
Related: Air Fryer Recipes
More Air Fryer Potato Recipes