Cooking BBQ pork ribs in a slow cooker is the ideal way to get melt in your mouth, tender meat.
This slow cooker pork ribs recipe is a simple version that requires minimal preparation – my favourite type of slow cooker recipe!
How To Cook BBQ Pork Ribs In A Slow Cooker
The quickest way to prepare this recipe is to use a shop-bought bottle of barbecue sauce – but you can make your own if you have a bit more time.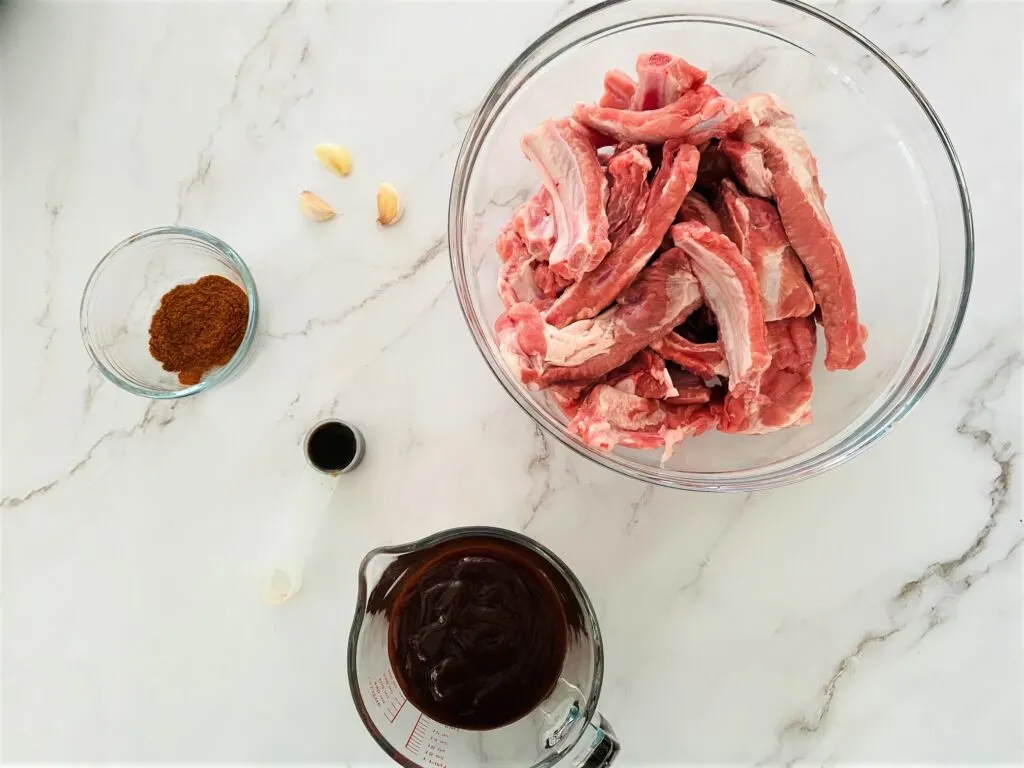 What You Need:
Pork ribs – 700g to 1.5kg will serve 4
250 – 300ml barbecue sauce
Worcestershire sauce
Garlic cloves
1 tbsp smoked paprika
And that's it, five simple ingredients to make slow cooker pork ribs.
Making It: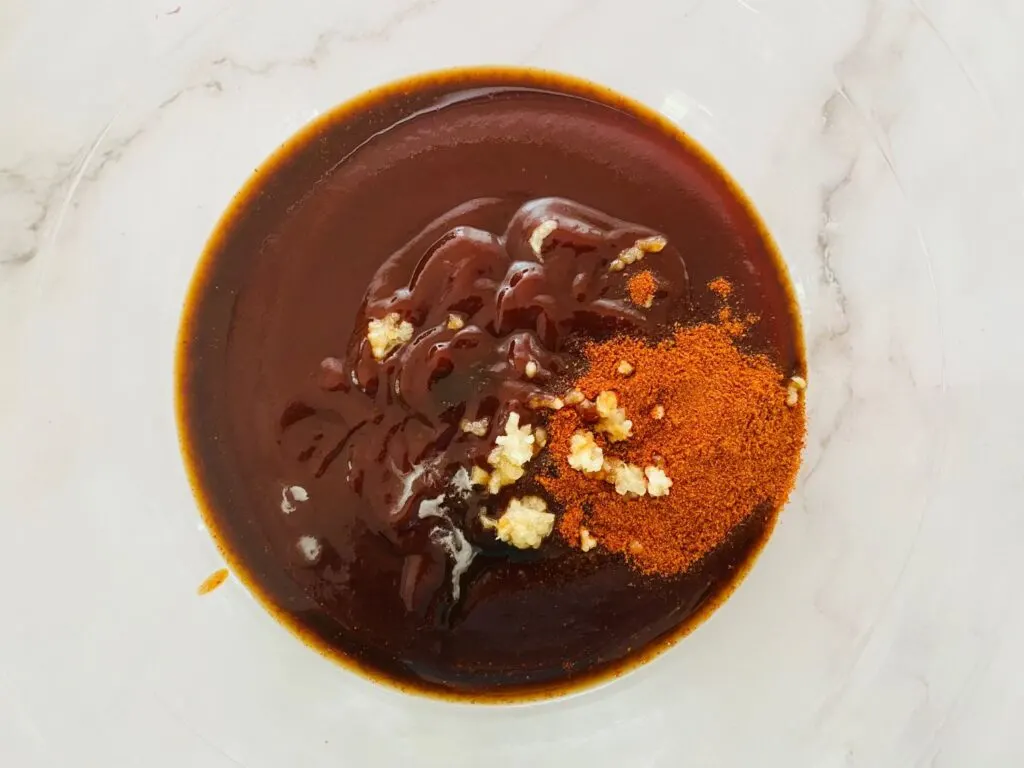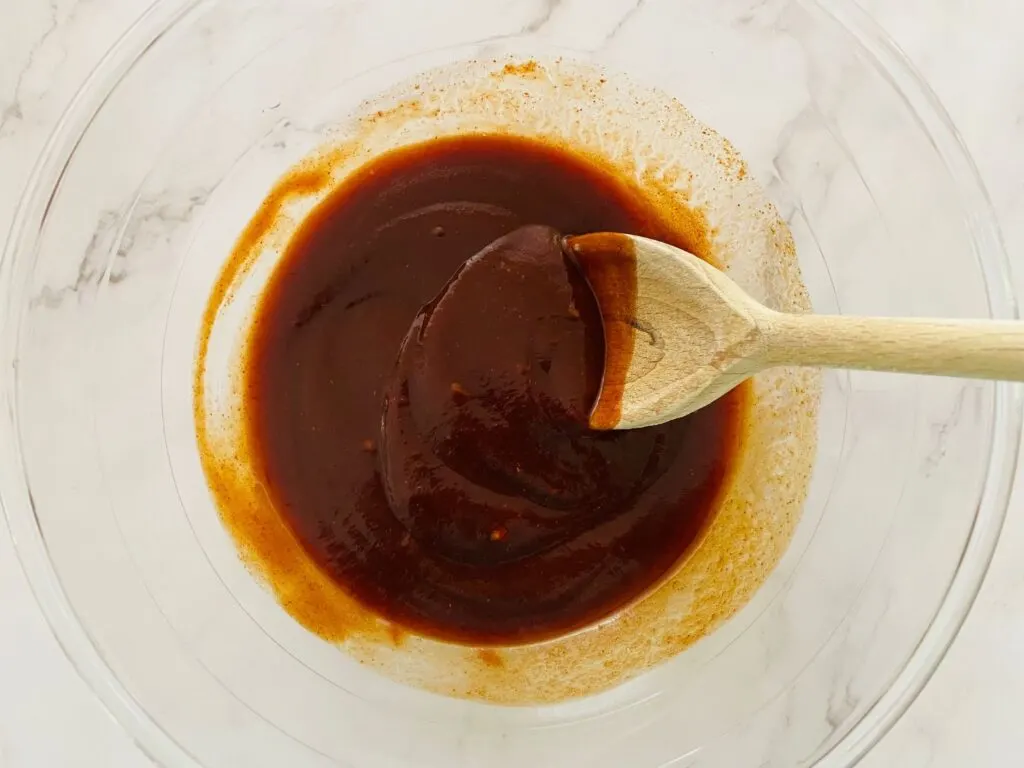 Mix the BBQ sauce, Worcestershire sauce, crushed garlic cloves and smoked paprika in a bowl until they are combined
Place the raw pork ribs in the slow cooker bowl. There is no need to sear them.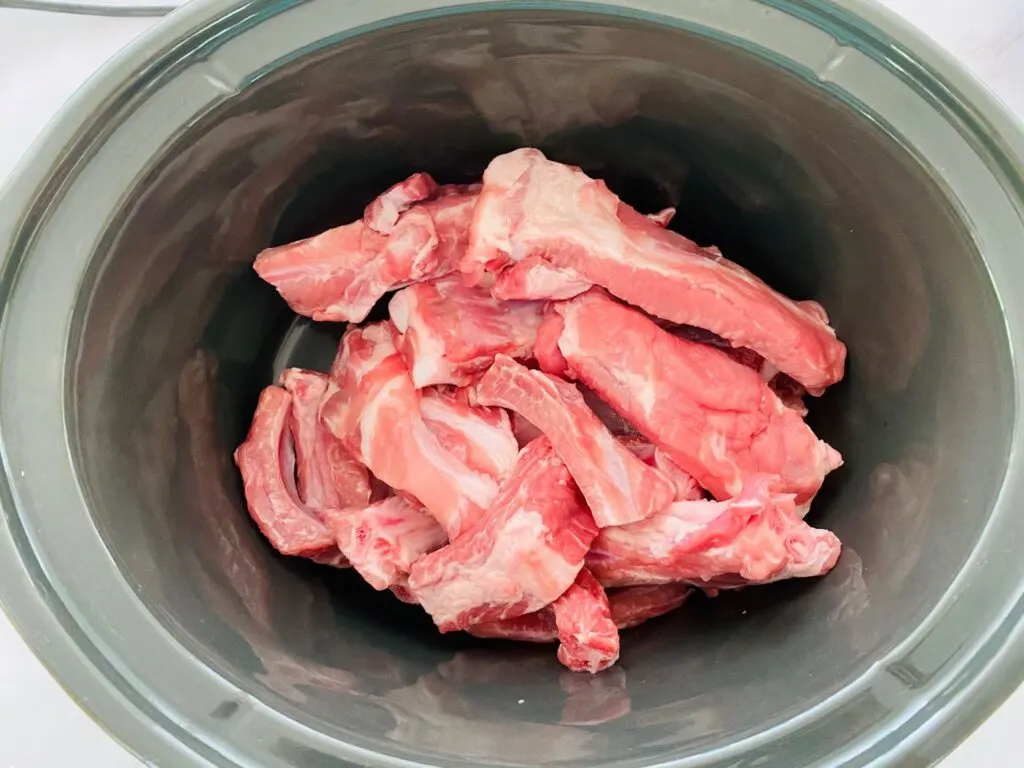 Pour about three-quarters of the sauce mixture over the top of the pork ribs and place the lid on the slow cooker.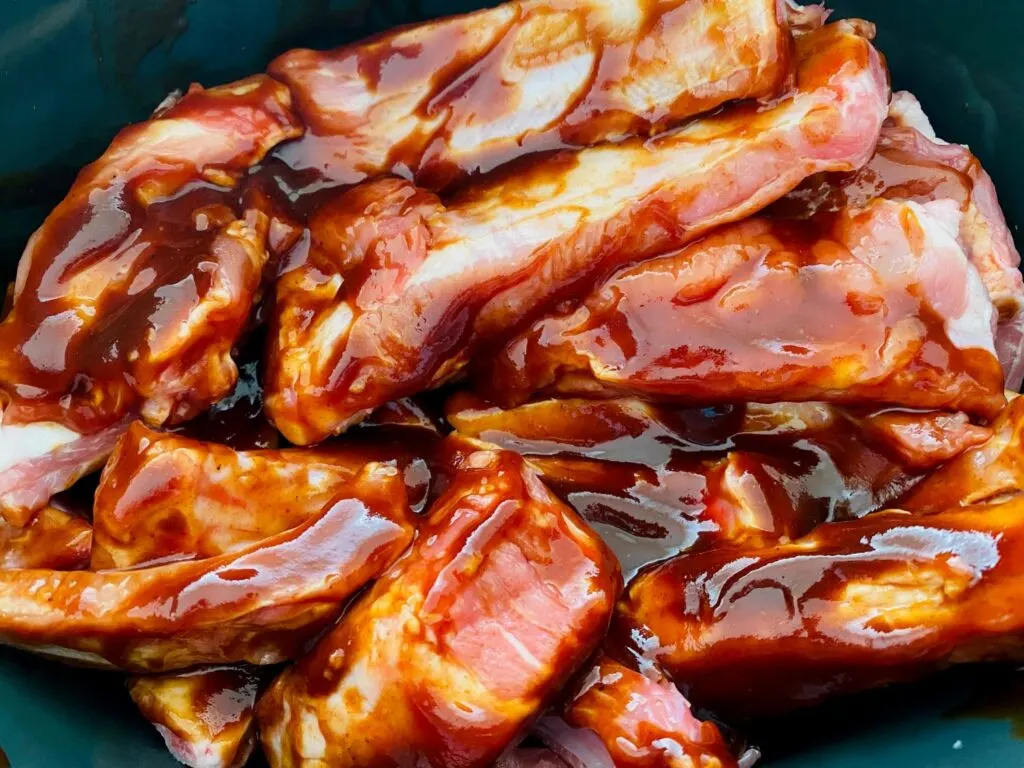 Set off on low for 7 to 8 hours or low for 3 to 4 hours. I prefer to cook the ribs on low as I find the meat comes out a little more tender than when cooked on high – but if you don't have the time, cooking them on high is just fine too.
The next step involves grilling the ribs for about 5 to 10 minutes – but this is optional.
Carefully remove the ribs from the slow cooker – do this very gently; I like to use tongs so that the meat doesn't fall apart.
Place the ribs in a baking tray. Spoon out some liquid in the slow cooker and mix it with the remaining BBQ sauce. Drizzle this sauce over the pork ribs and place it under the grill for 5 to 10 minutes or until the ribs begin to crisp up.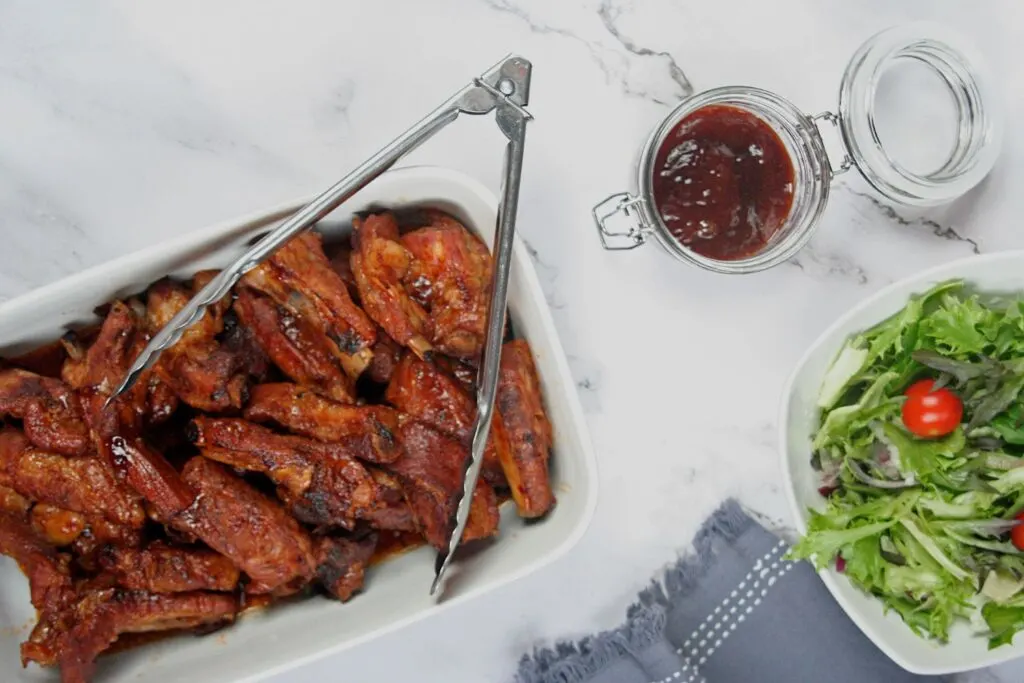 What To Serve With BBQ Pork Ribs
GRAB MY BOOK!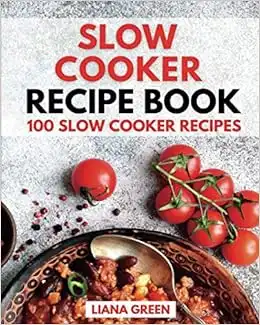 Slow Cooker Recipe Book: 100 Slow Cooker Recipes
100 easy to make, tried and tested UK recipes including;
Chilli Peanut Coconut Chicken

Beef & Sweet Potato Stew
Chocolate Lava Cake - and many more!
We earn a commission if you click this link and make a purchase at no additional cost to you.
12/09/2023 01:51 pm GMT