Oh my. Slow cooker pulled pork. What can I say. You taste AMAZING.
I know, I say it about all the recipes. But this one is so easy to make. Like crazy easy. And as you know, I love easy. If I can skip a step, or an ingredient, I'm skipping it.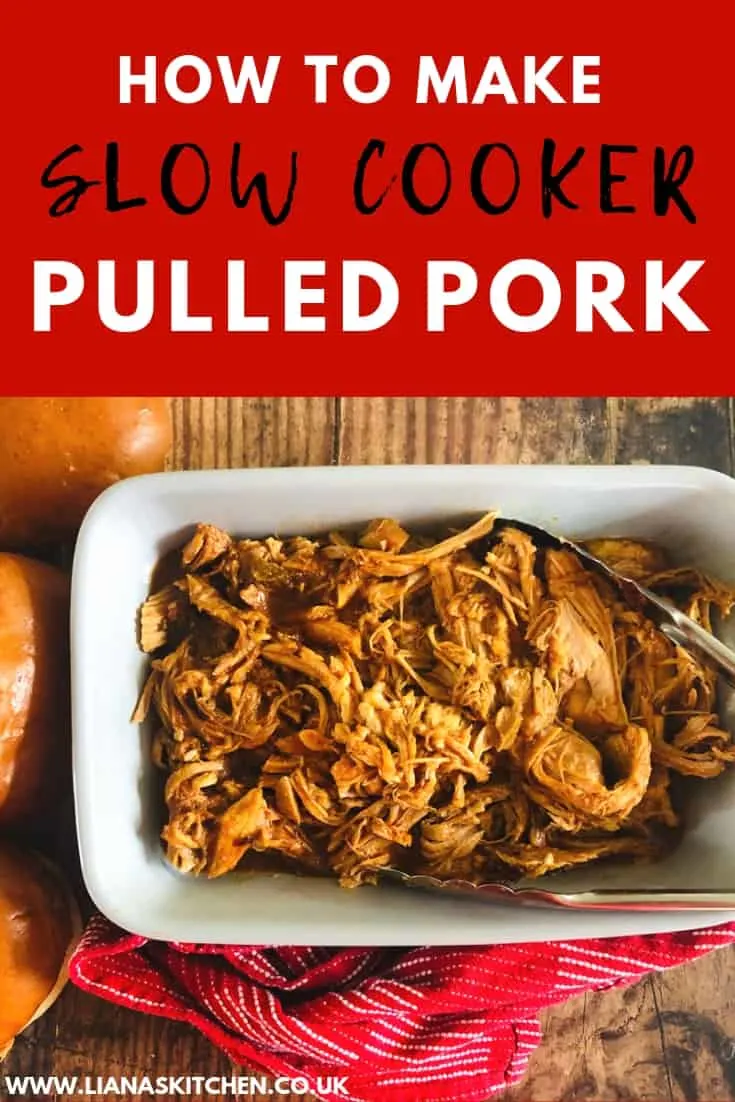 How To Make Easy Pulled Pork In A Slow Cooker
The Pork
The best pork to use in a pulled pork recipe is a boneless shoulder pork. I like to try and get the biggest one possible – just make sure it fits in your slow cooker! Why do I like to get a big one? Well, aside from having seemingly forever hungry children, I love to make pulled pork sandwiches the next day! It's a super quick lunch. Pulled pork also tastes amazing when turned into a soup.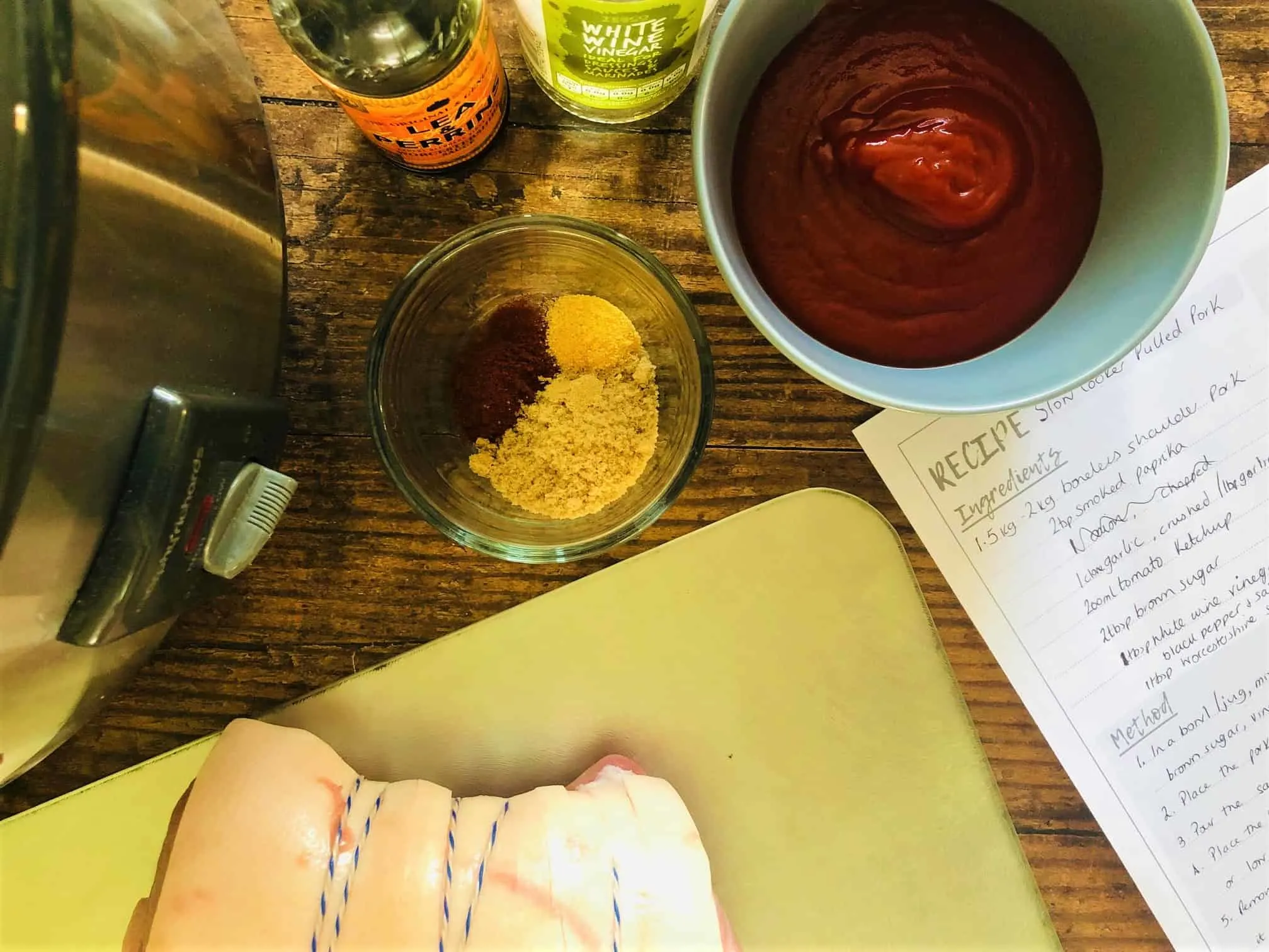 I cooked this in a 6.5L capacity slow cooker and the pork shoulder weighed 2kg. It made enough to feed 5 of us generously for dinner, as well as plenty left over for lunches the next day.
Slow Cooker Pulled Pork Rub And Sauce
You can have a play about with the pulled pork rub and create a combination that suits you best. I like the following blend best;
Smoked paprika, garlic powder, onion powder, brown sugar, salt and pepper.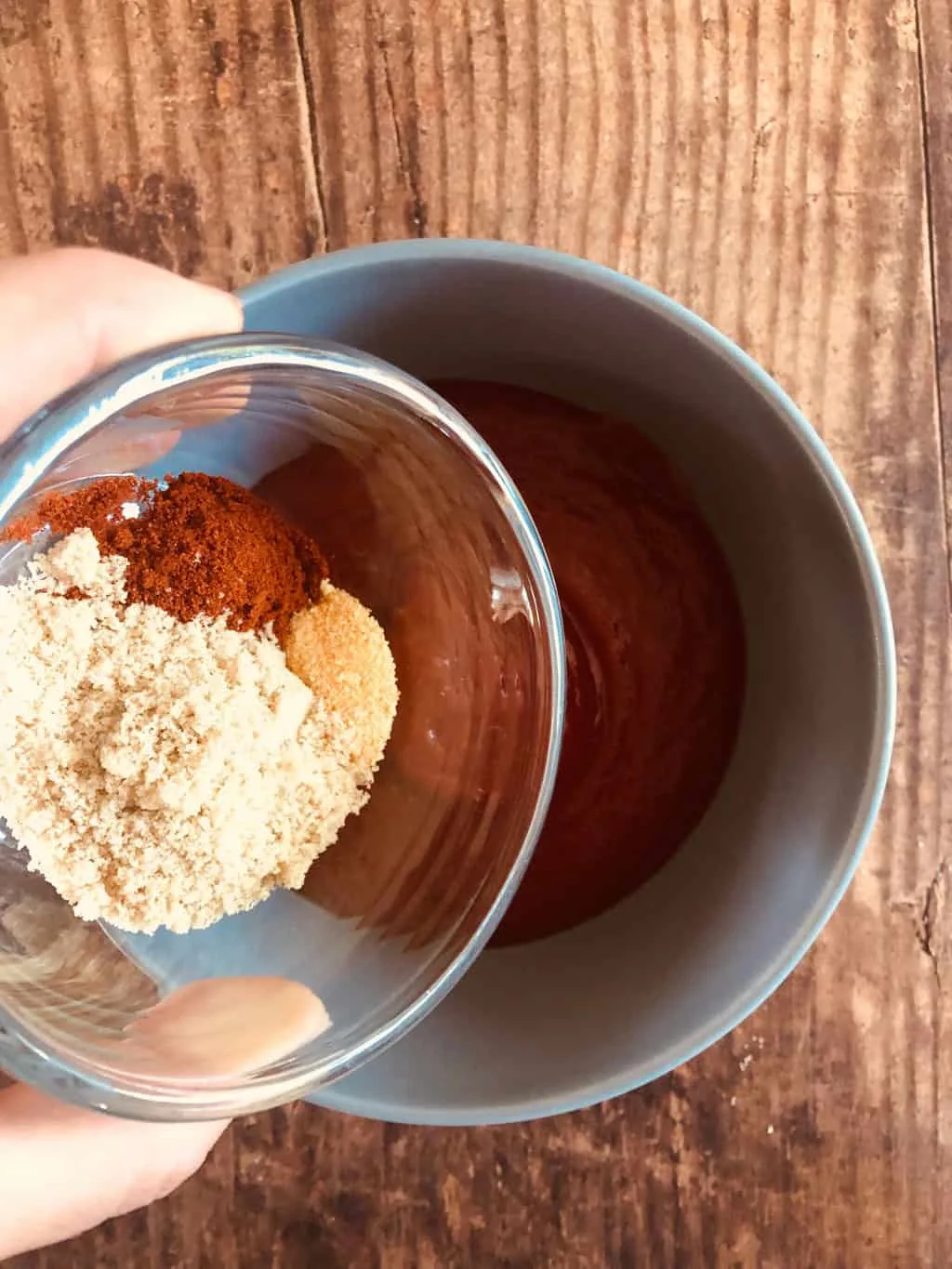 This is my usual go to when making pulled pork, but sometimes I will add in a little cayenne pepper and/or chilli powder.
I mix these ingredients together and then add them to some tomato ketchup, white wine vinegar and Worcestershire sauce. Or you can just mix the spices with some BBQ sauce if you have some.
Do I Need To Marinate The Pork Before Adding It To The Slow Cooker?
Mostly I don't marinate the pork – but you absolutely can. I usually miss out this step because I am not prepared enough the night before! It would make more sense to mix the pulled pork rub and sauce together the night before and rub it over the pork. This not only improves the taste, it'll also save you precious time in the morning! But, if like me, you don't seem to get round to this kind of thing of an evening, fear not, it still tastes amazing when made just before switching the slow cooker on.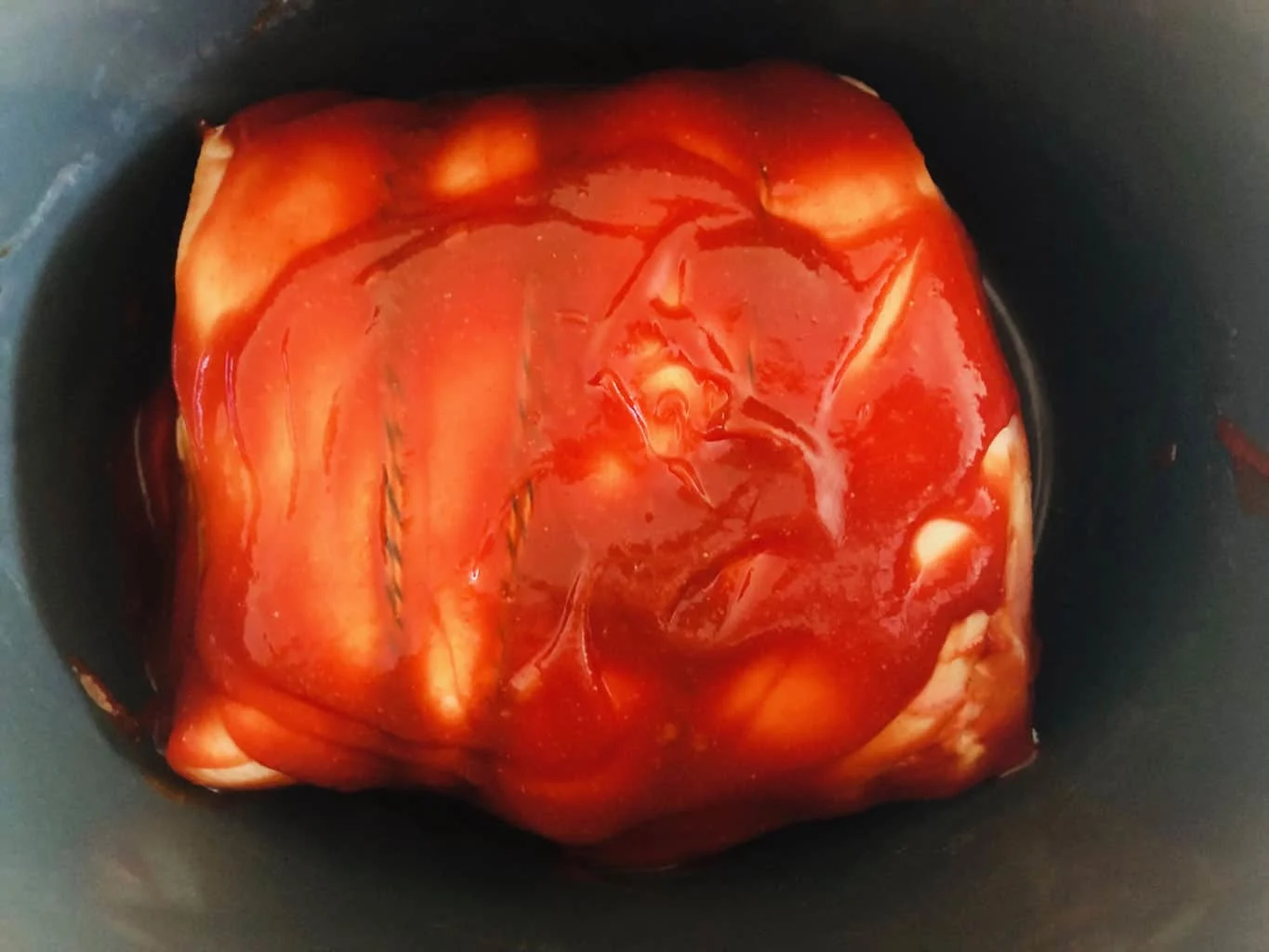 Side Note: If you do choose to marinate it ahead of time, follow the same steps below but just leave it in the fridge overnight. I would recommend allowing the slow cooker pot to warm up to room temperature before switching the slow cooker on – just in case the switch from cold to hot cracks or damages the ceramic slow cooker pot.
Adding It All To The Slow Cooker
Simply add the pork shoulder joint to the slow cooker and pour the pulled pork rub/sauce over the top. The best way to cook the pork is on low and for a long time, this will ensure that the pork is super soft and tender and quite literally just 'pulls' apart. If you have the time, set it off on low for 8 hours. If you haven't been able to put it on until later in the day, you can cook it on high and it should be ready in 4 hours.
Turning It Into Pulled Pork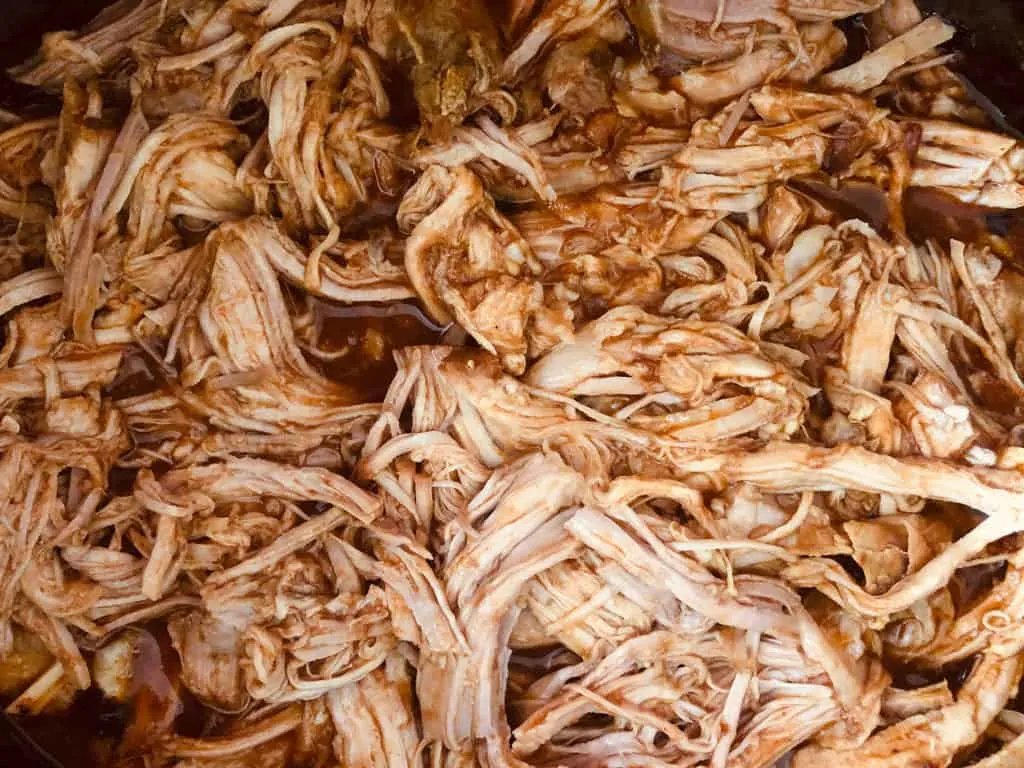 The pork is ready to be pulled apart when the cooking time is up. You can take the joint out and do it in a separate bowl or chopping board or just do it straight in the slow cooker pot. I tend to opt for the latter; if you do, just be really careful not to burn yourself on the slow cooker. Use two forks to shred the pork; the pork should be soft enough that this is easy to do, with it falling apart easily. Once the pork has been suitably shredded, stir the pork around in the sauce until completely coated.
Serving The Slow Cooker Pulled Pork
Our absolute favourite way of eating pulled pork is in brioche buns with a little coleslaw. Some roast sweet potato also tastes great on the side.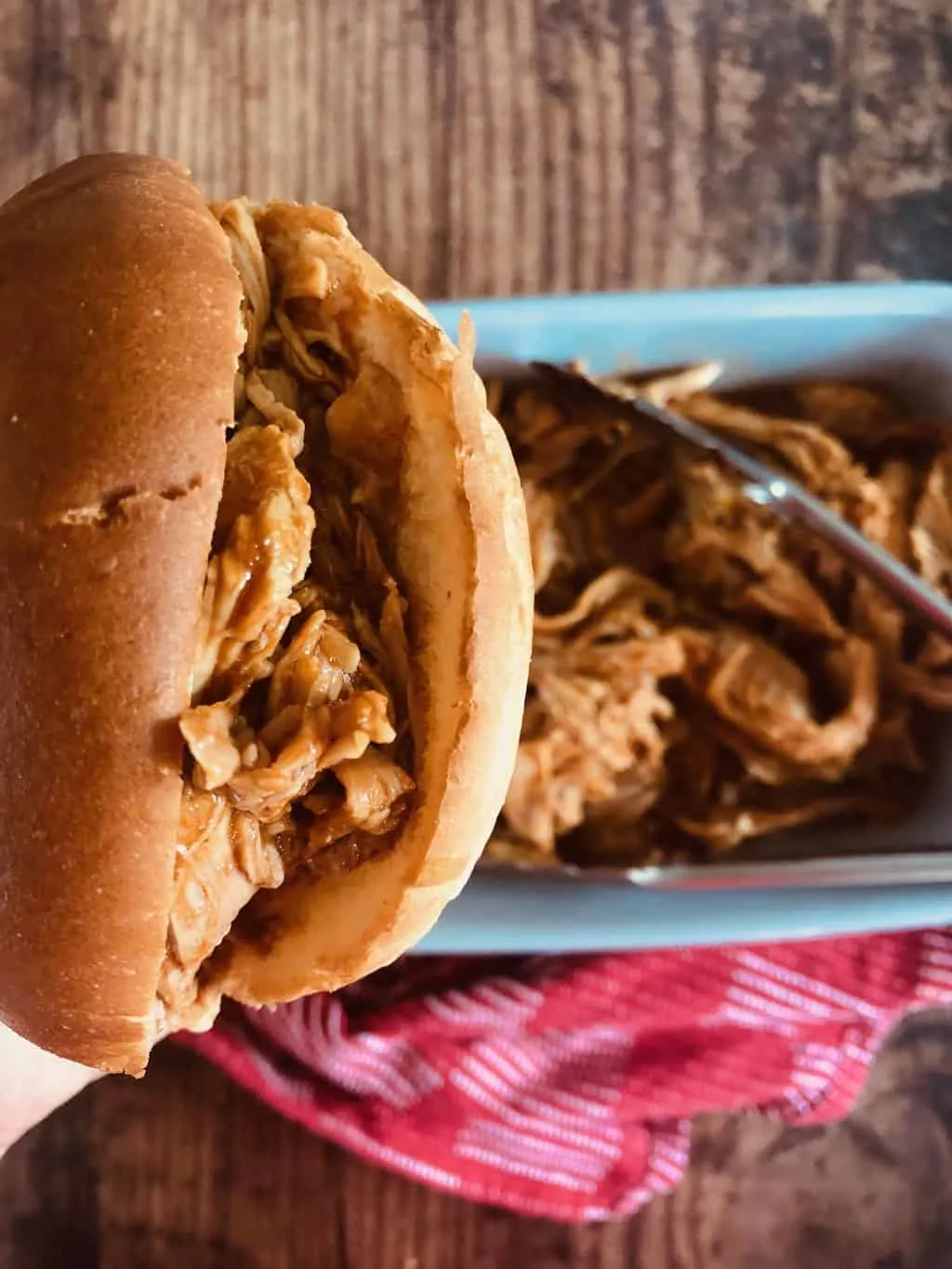 Storing The Pulled Pork
If you have any pulled pork left over, it can be stored in an airtight container in the fridge for up to 4 days. It can be served cold in a sandwich or roll, or reheated and then eaten.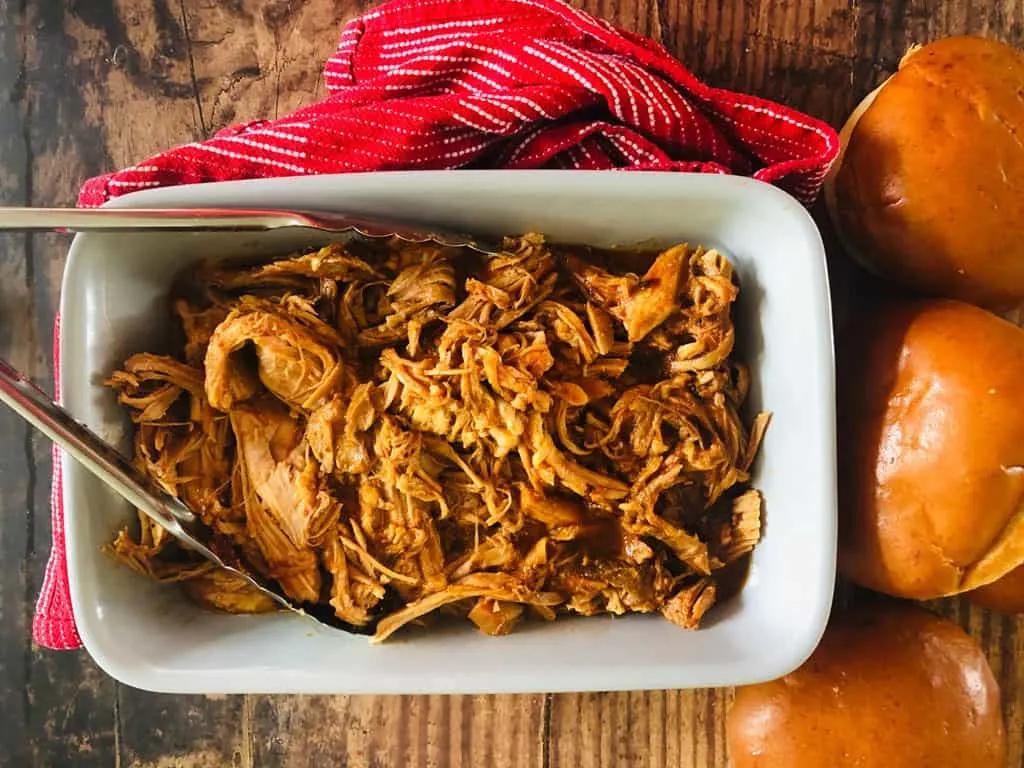 Did You Like This Recipe?
If you enjoyed this recipe, you might like my new eBook, '100 Slow Cooker Recipes.'