I had a request recently in my Soup Maker Recipes Facebook Group for some soup pasta recipes. Adding pasta to a soup can turn a light lunch into a heartier meal. I had this one for dinner. It was both tasty and filling – and the best bit? It took less than 30 minutes to make in a soup maker 🙂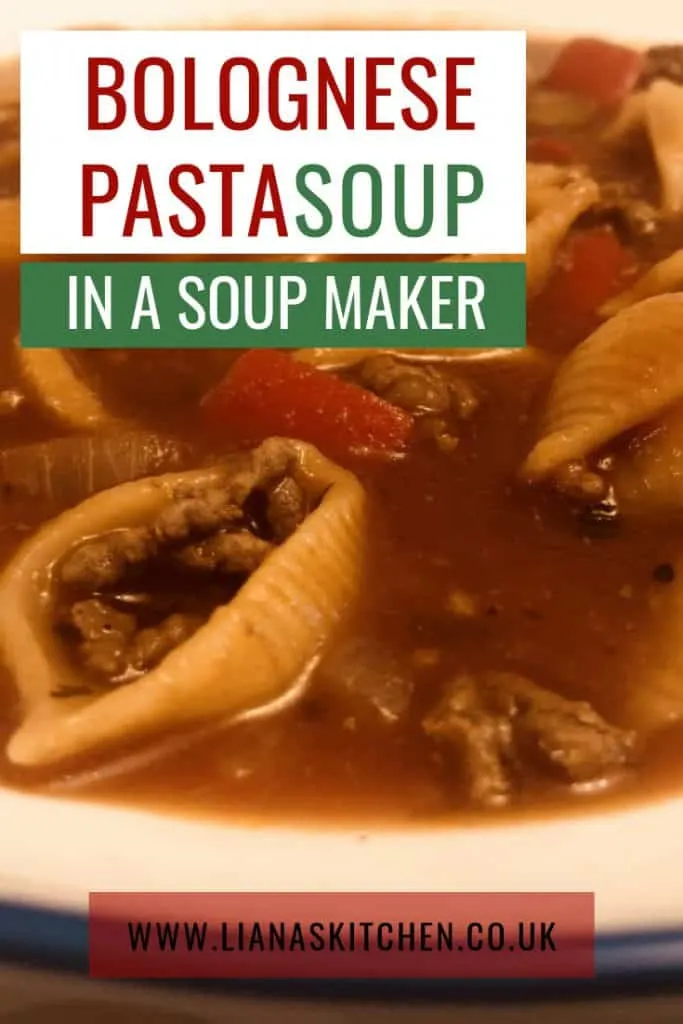 UPDATED: I updated this recipe in January 2021 to include the process for making it in a Ninja Soup Maker.
The main reason for testing it out in the Ninja is that this soup maker allows you to add raw meat at the beginning whereas the Morphy Richards (and other similar soup maker models) require you to use cooked meat (which is great for using up leftovers!)
Note: the Morphy Richards Sauté models allow you to cook small amounts of meat as long as it is less than 200g (double check the manufacturer instructions to be sure).
Ninja Soup Maker Quantities – Pasta Bolognese Soup
The other difference with the Ninja is that it has a smaller capacity (1.4L versus 1.6L of the Morphy Richards). All the soup maker recipes made for the Morphy Richards 1.6L can be made in the Ninja, you just need to reduce them slightly – you can't go far wrong, as long as you are not overfilling the jug above the MAX line.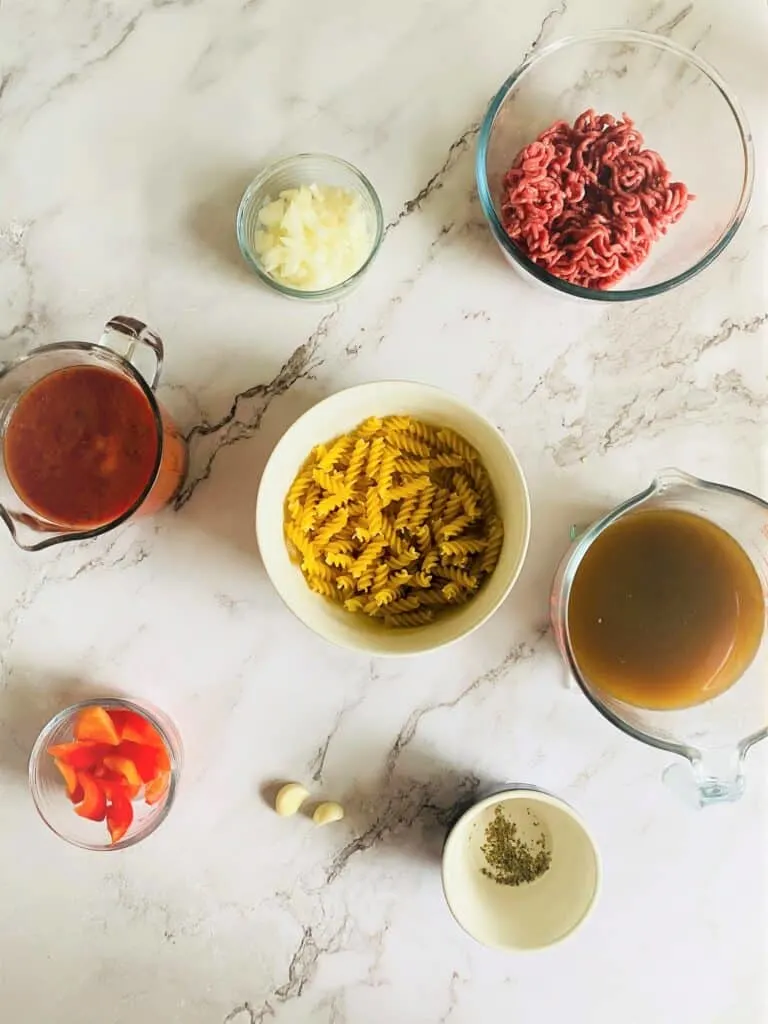 Here are the measurements I used for the Ninja for this recipe:
1 small red pepper, chopped

1tsp dried oregano (or dried mixed herbs)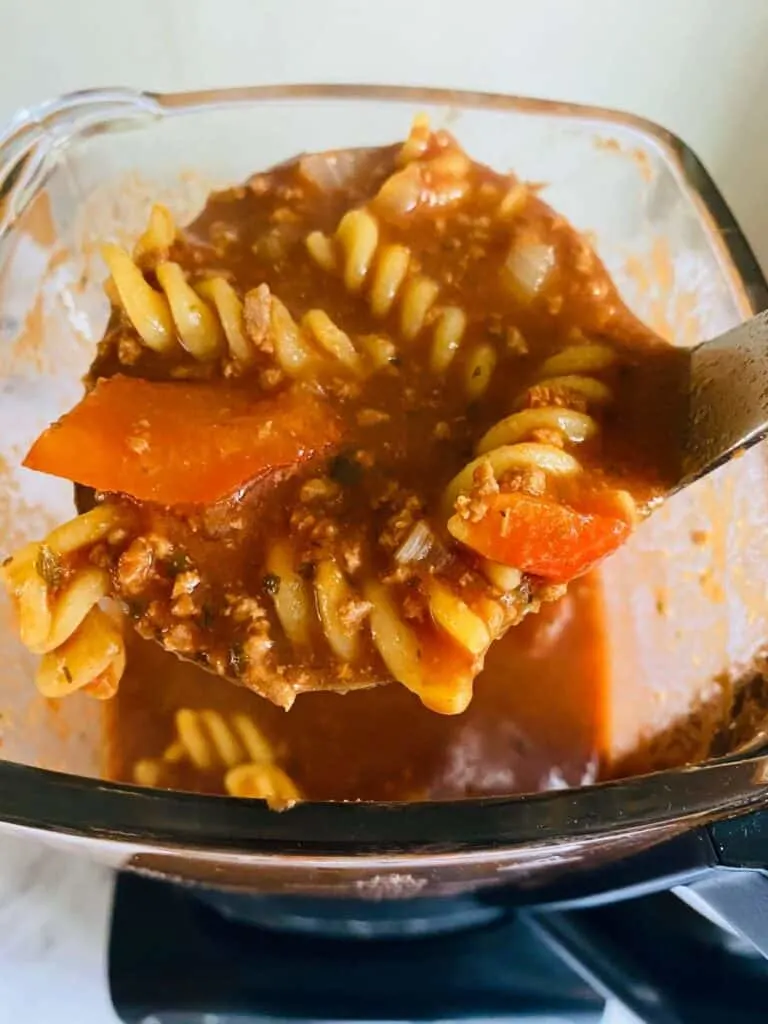 Add all the ingredients to the Ninja jug and give it a good stir (make sure the mince is separated and not all clumped together)

Serve with some grated cheese on top.
Adding Pasta To A Soup Maker
Some people worry about pasta sticking to the bottom of the soup maker and burning, but I've never had this issue. I would suggest making sure you have ample liquid in your soup maker, and by that I mean stock or water rather than just passata or pasta sauce. I have heard that just tomato based liquids in a soup maker can cause it to burn.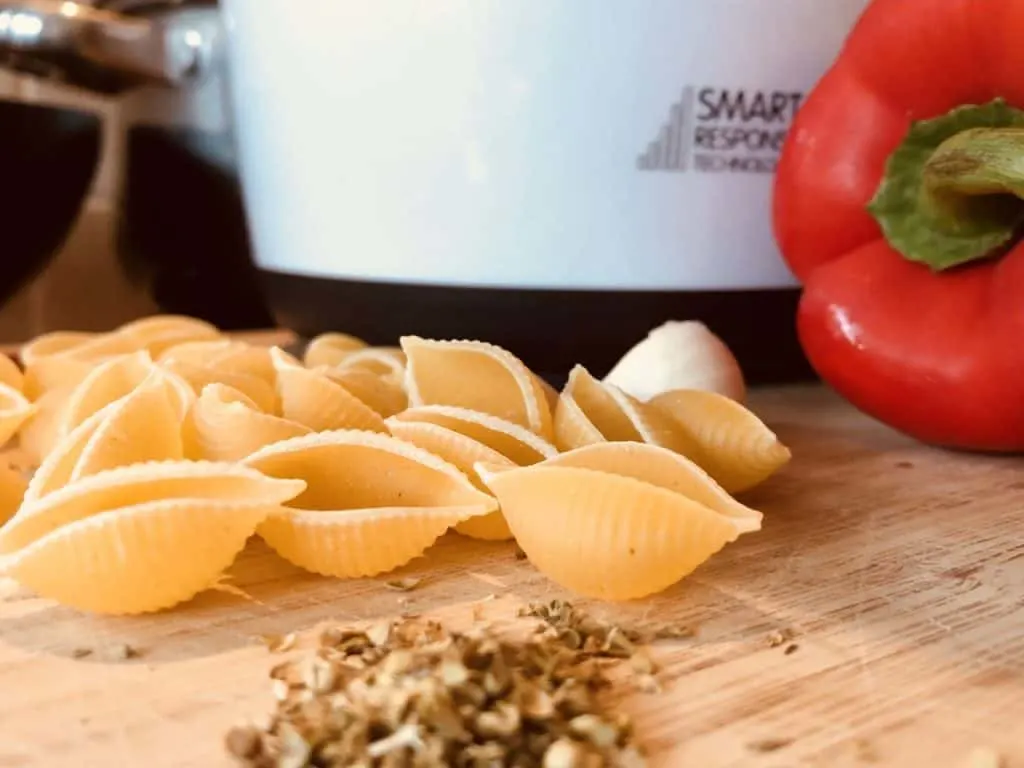 Another question that often comes up is when to put the pasta in.
Should it be at the beginning, 5 minutes before the end, or should it be cooked separately and then stirred in? The answer is any of them, and it depends on the type of pasta you are using.
For this particular soup, I've used both Conchiglie pasta and Fusilli, which are larger than regular soup pasta. The packet instructions for the pasta suggested it needed boiling for 10 to 12 minutes, so I figured this would be just fine for the soup maker.
If I was cooking say fresh pasta, or smaller shapes, I would stop the soup maker about 5 minutes before the end of the cycle and add it in then. Of course it all depends on how soft you like your pasta.
The only time I would personally add my pasta cooked at the end of the cycle would be if I wanted to make a smooth soup.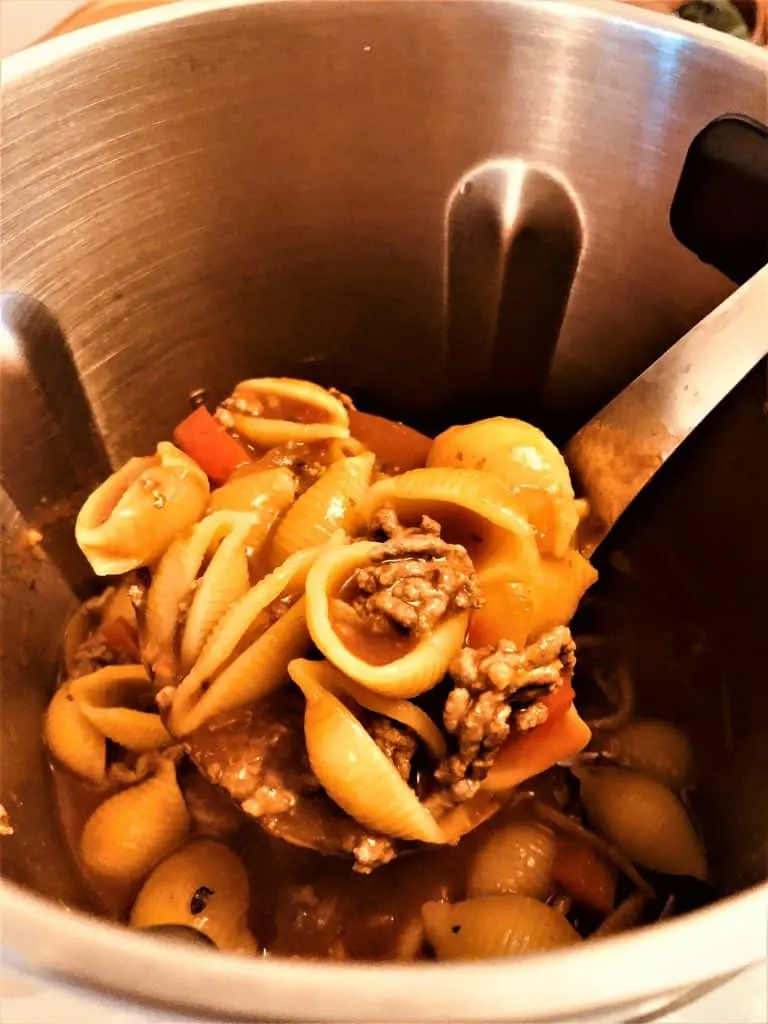 This recipe turns out delicious in both soup makers with the main difference being the ability to add raw meat. Have you made any soups with pasta in? Let me know in the comments!