I had a request recently in my Soup Maker Recipes Facebook Group for some soup pasta recipes. Adding pasta to a soup can turn a light lunch into a heartier meal. I had this one for dinner. It was both tasty and filling – and the best bit? It took less than 30 minutes to make in a soup maker 🙂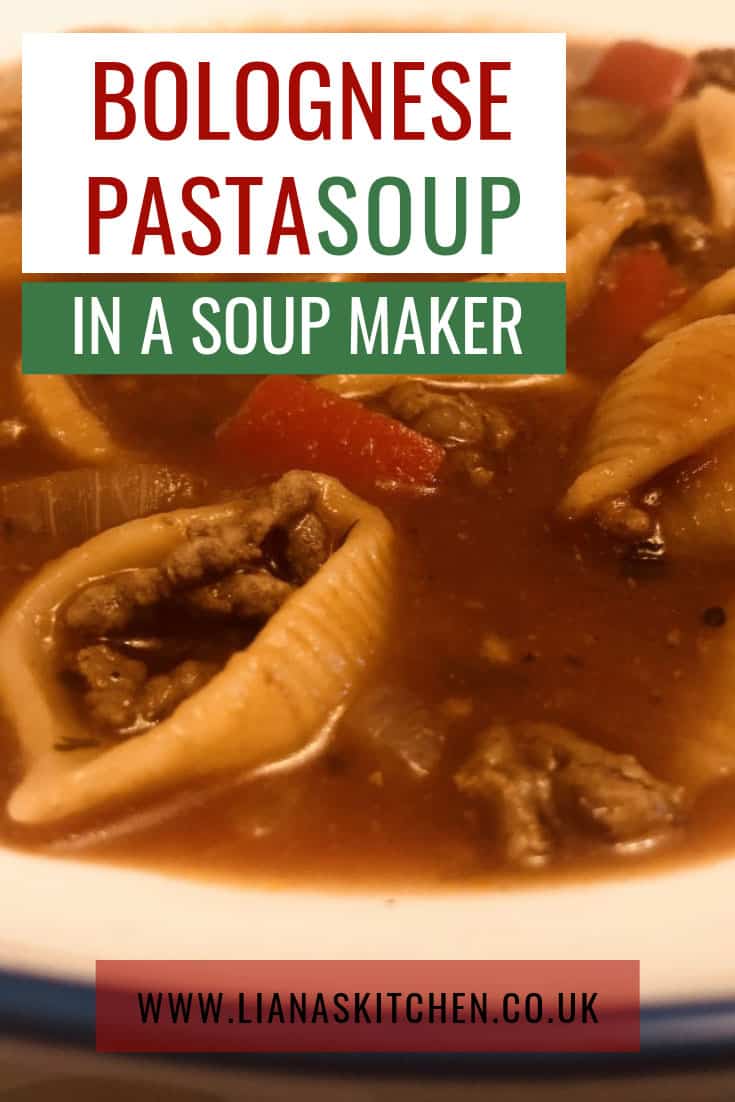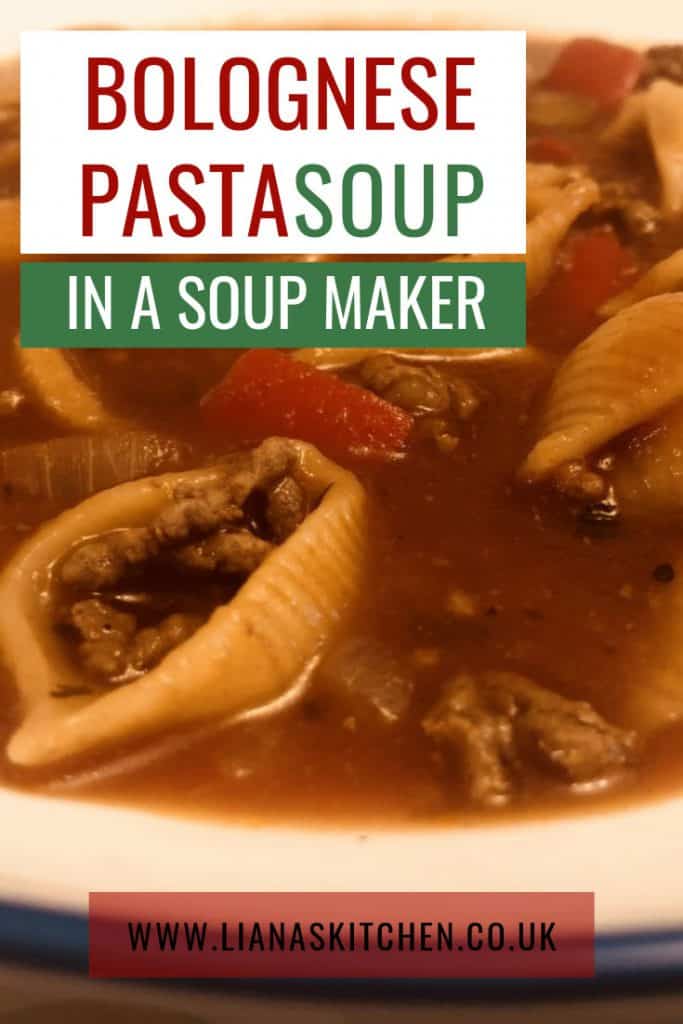 I precooked the mince on the hob, but if you have a sauté function on your soup maker you could make a little less (200g) and do it all in the soup maker. Some people worry about pasta sticking to the bottom of the soup maker and burning, but I've never had this issue. I would suggest making sure you have ample liquid in your soup maker, and by that I mean stock or water rather than just passata or pasta sauce. I have heard that just tomato based liquids in a soup maker can cause it to burn.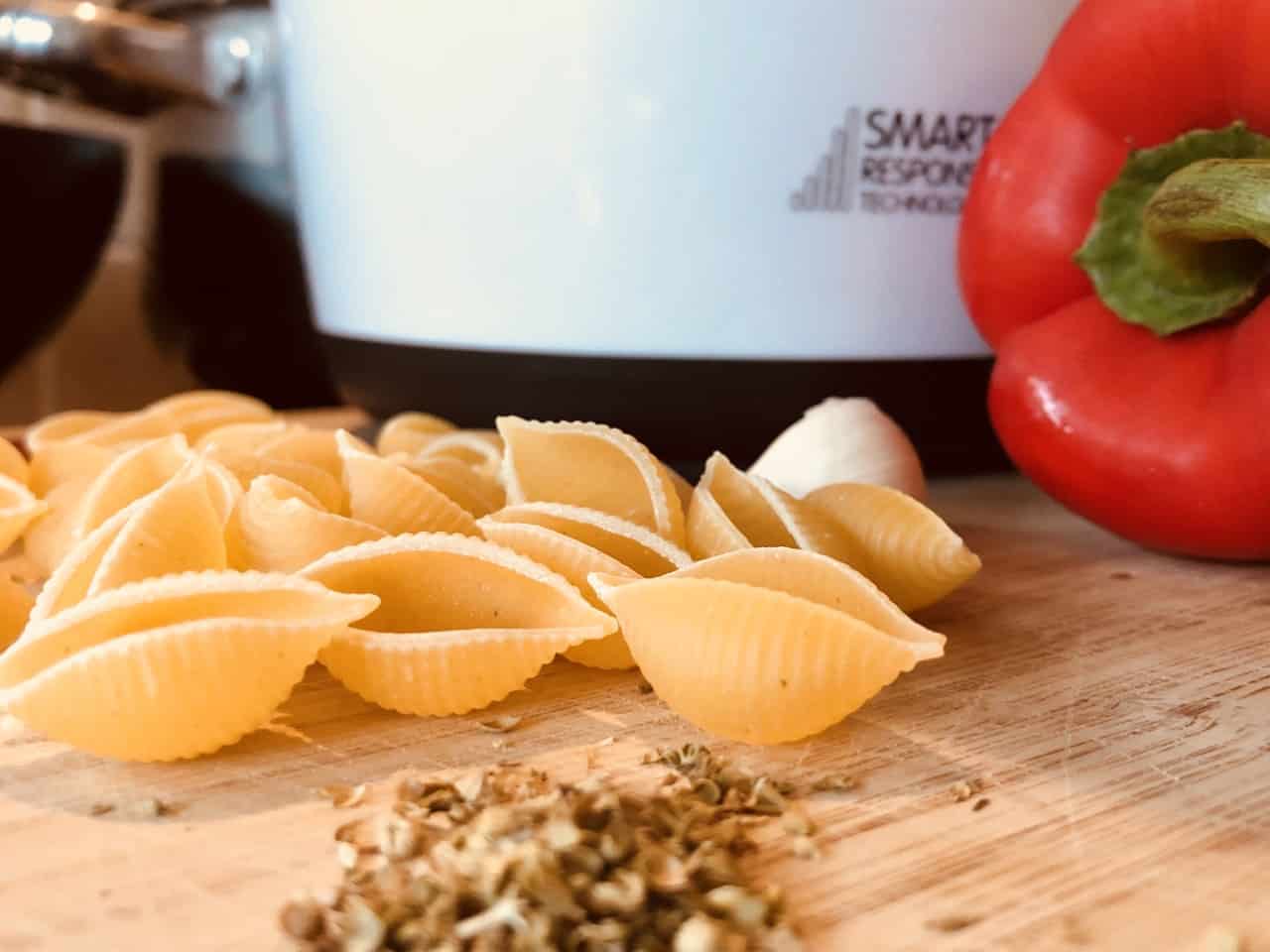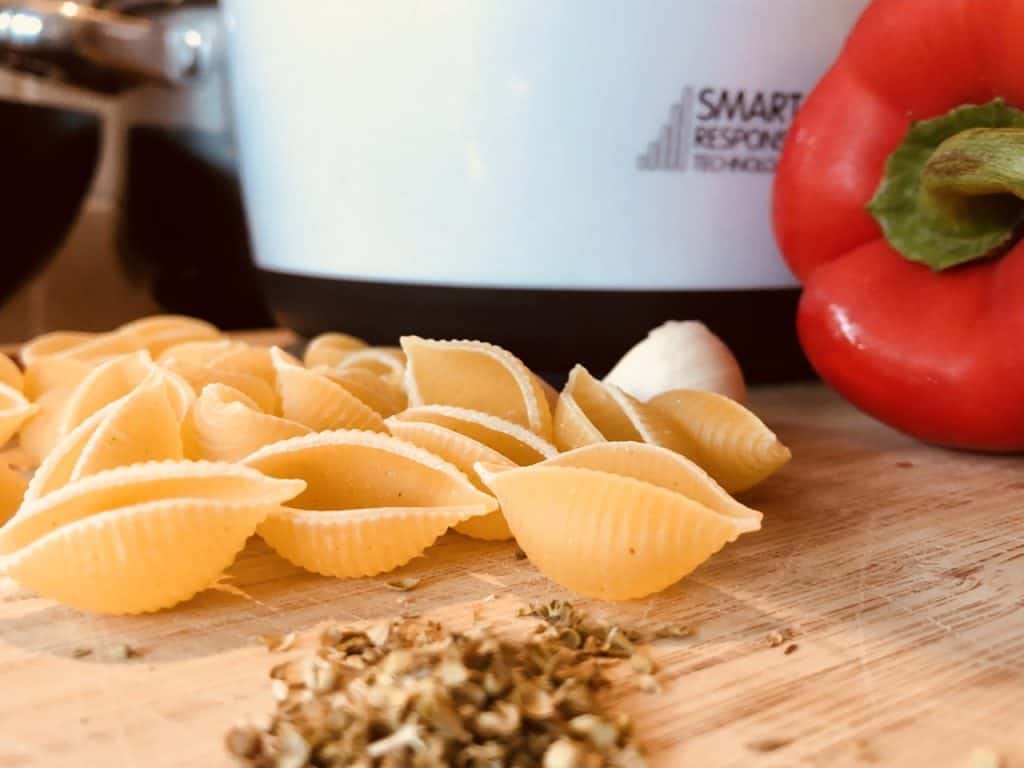 Another question that often comes up is when to put the pasta in. Should it be at the beginning, 5 minutes before the end or should it be cooked separately and then stirred in? The answer is any of them, and it depends. For this particular soup I used Conchiglie pasta which is larger than regular soup pasta. The packet instructions for the pasta suggested it needed boiling for 10 to 12 minutes, so I figured this would be just fine for the soup maker. If I was cooking say fresh pasta, or smaller shapes, I would stop the soup maker about 5 minutes before the end of the cycle and add it in then. Of course it all depends on how soft you like your pasta.
The only time I would personally add my pasta cooked at the end of the cycle would be if I wanted to make a smooth soup.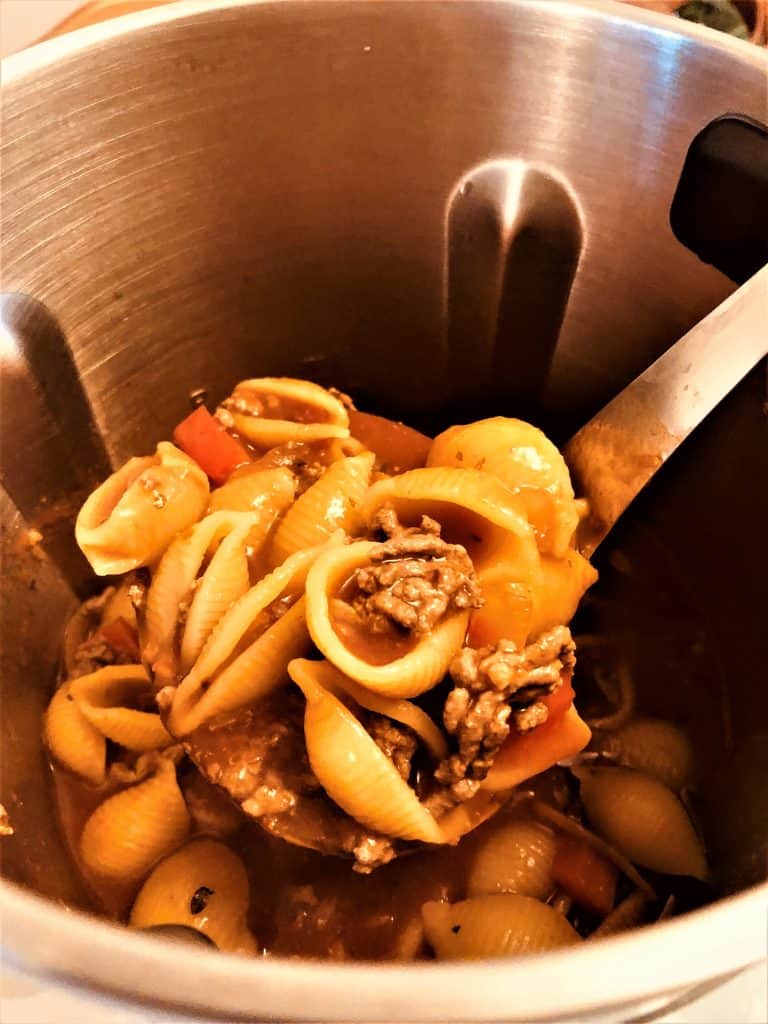 I have a number of other pasta and rice based soups I am experimenting with in the soup maker, as soon as they are ready to share I will put them up here and also on my FB group.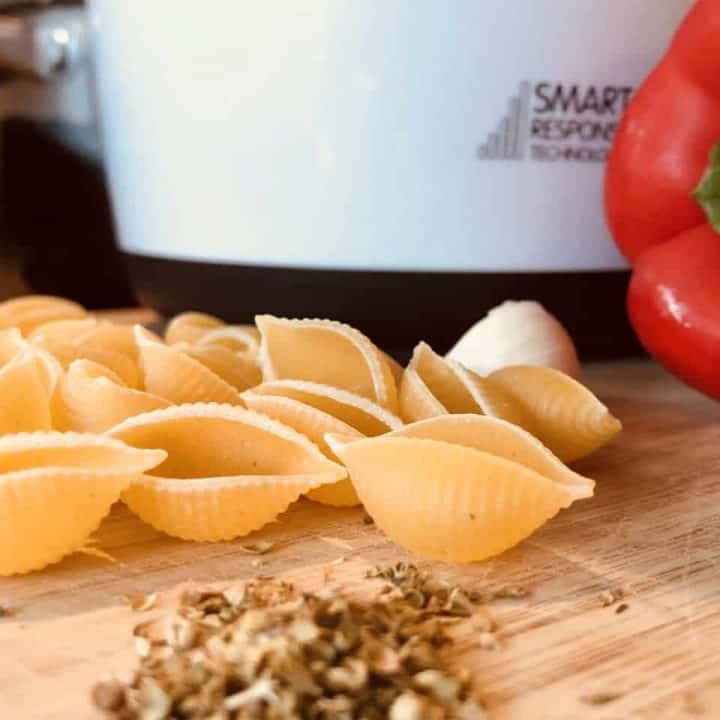 Bolognese Pasta Soup
Ingredients
1 tbsp olive oil or butter
1 onion, chopped
2 cloves garlic, crushed
1 red pepper, deseeded, chopped
180 g dried pasta
1 tsp oregano
500 g passata
700 ml beef stock
250 g minced beef, cooked
Instructions
Optional: sauté onion, garlic & pepper in olive oil.
Add all ingredients to soup maker and stir thoroughly. Top up with stock if needed (I used 1 beef stock pot in 700ml water).
Set off on chunky.
Season if required.
Notes
Make sure you give everything a good stir before setting the soup maker off, just to ensure there is no pasta stuck to the bottom.
Tastes lovely with cheese sprinkled on!