Bacon and Lentil soup is the perfect comfort soup. Lentils are a fantastic way to turn a soup into a filling meal, they create a lovely thick texture which makes me feel like I am consuming something substantial. And of course bacon just makes everything perfect.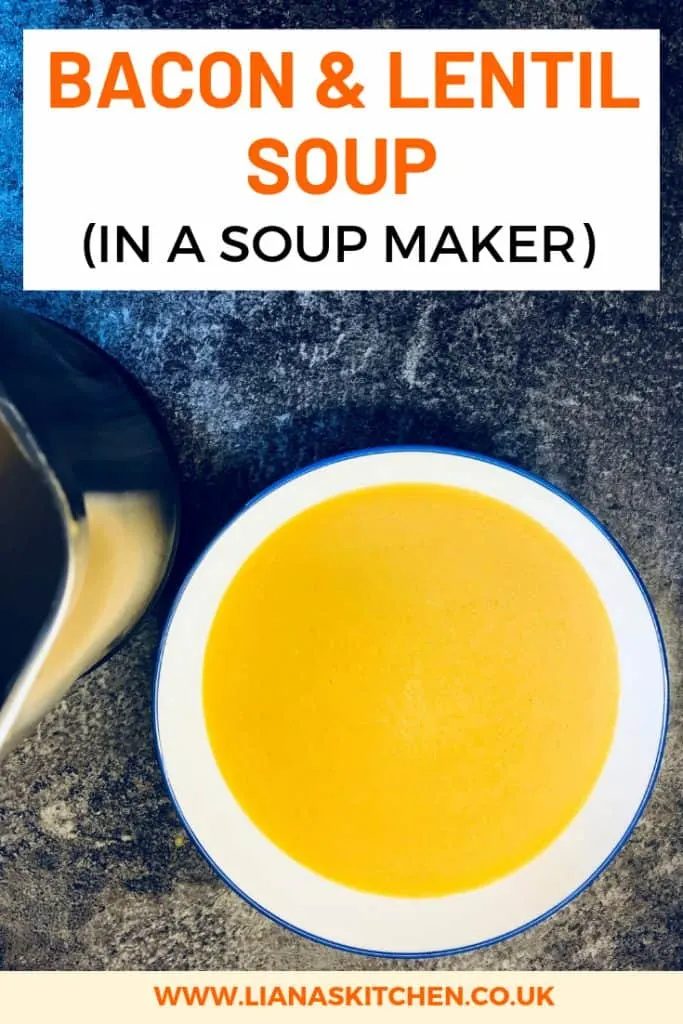 I used split red lentils in this soup, which only needed rinsing prior to use, no need for soaking.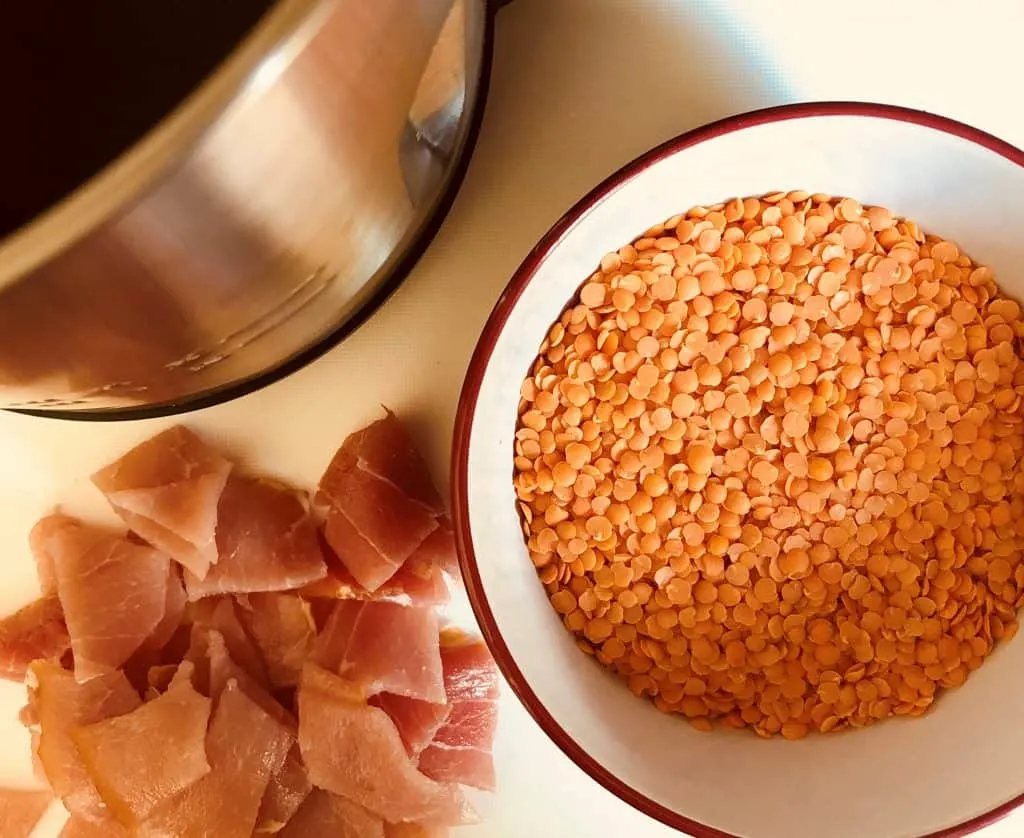 I used 4 rashers of smoky bacon, I trimmed the fat off and cut each rasher up into small chunks so I could easily saute them in the soup maker. If your soup maker doesn't have a saute function you will need to fry them up separately on the hob.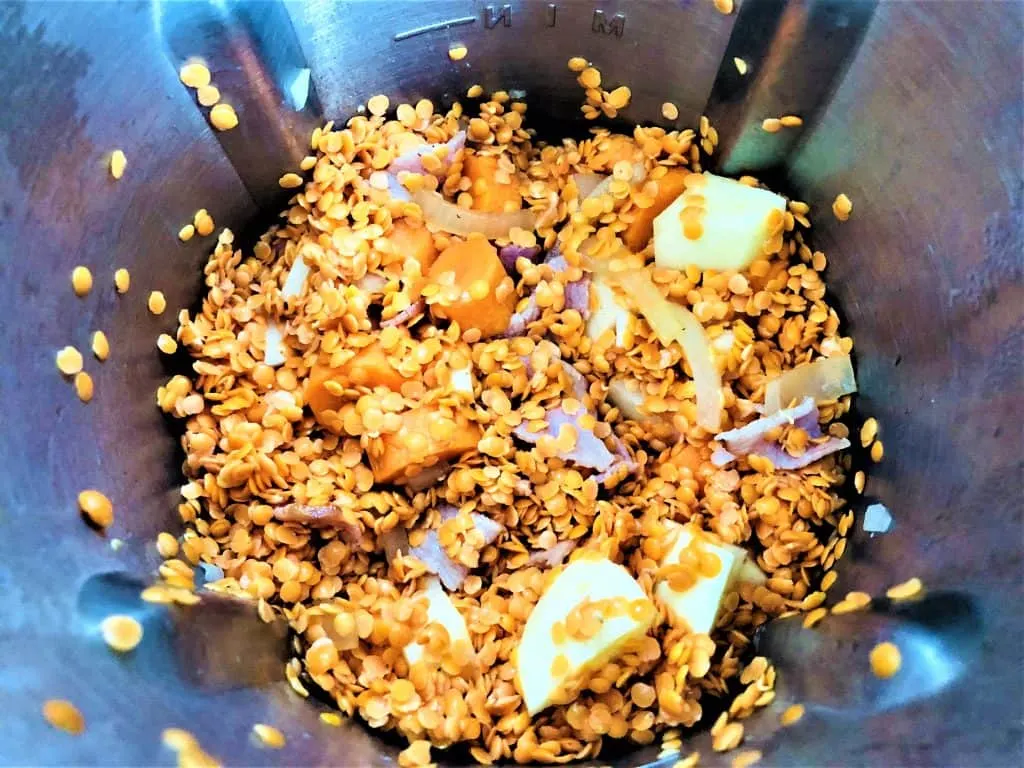 I sauteed the onion and bacon together (oh the smell!) and then switched that function off and added everything else in. I gave the ingredients all a great stir to make sure they were well mixed and there were no bits stuck to the bottom. Then I set it off on smooth. And that's it! A super quick prep time, less than 20 minutes in the soup maker, and then I have the perfectly filling soup for my lunch!