Tomato and lentil soup is such a simple recipe to make, and I've had a real thing about lentils lately. They never used to really feature in my day to day eating habits, but since including them in a few soup maker recipes I can't get enough of them. They pack a real punch when it comes to protein and they are surprisingly filling.
Whether it's just to add a handful in to a soup to thicken it up, or to make them a more substantial part of a recipe, they are the perfect store cupboard standby. They are really cheap to buy and take minimum preparation – all you need to do is rinse them in water before adding them, no overnight soaking required 🙂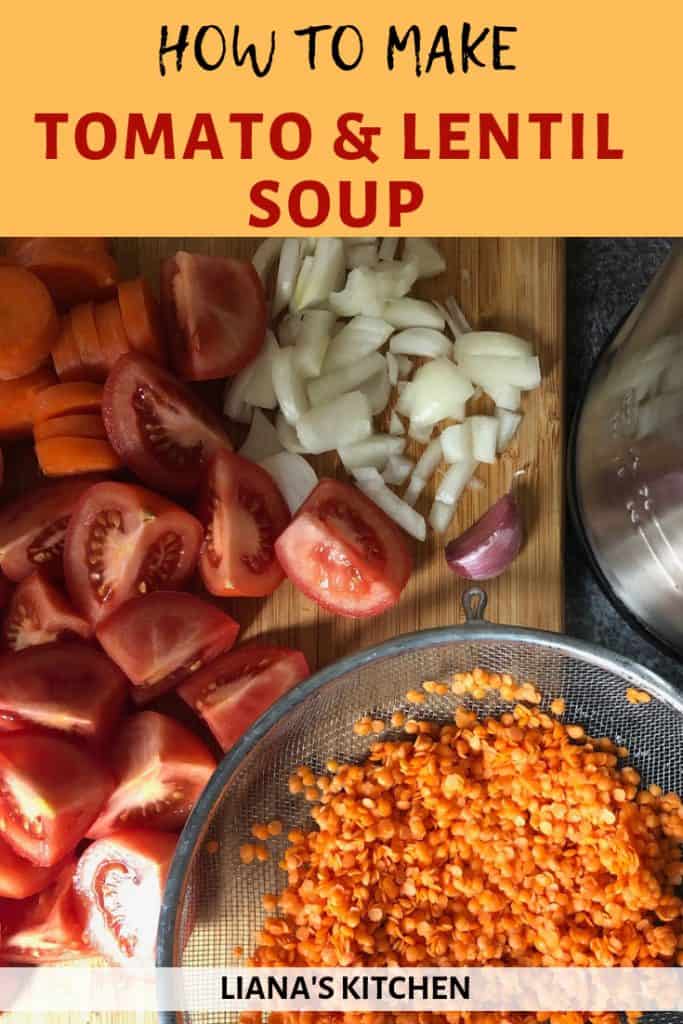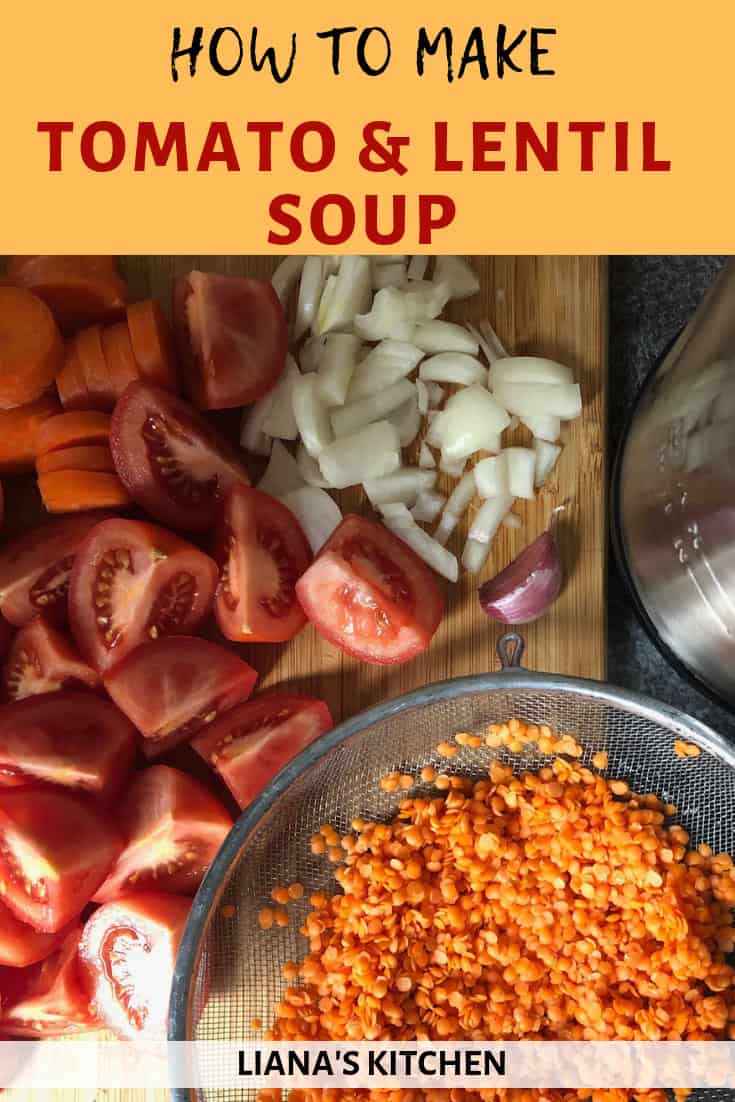 Tomato and Lentil Soup Recipe
As you know, I like my recipes to be as simple as possible. I prefer short ingredient lists and minimal instructions! This recipe certainly fits this criteria, although you can add extra spices and herbs if you like.
The ingredients are 1 onion, 1 garlic, 1 medium carrot, 100g red lentils, 6 fresh tomatoes and 800ml of veg stock.
I make all my soups these days in a soup maker, but it can also be made in a pot on the stove. Just follow the same steps in the recipe below, but at the end you'll need to use a hand blender to whizz it smooth.
Side Note: If you don't already have a soup maker and are tempted, check out my soup maker reviews.
I do usually sauté at least the onions and garlic at the beginning, but on this occasion I just skipped that step and added all the ingredients at the same time. If you do want to sauté first just use an oil of your choice (I usually use olive oil or rapeseed oil), or a little butter.
Then it's just a case of chopping up your ingredients, rinsing the red lentils in cold water and then adding everything in. Make sure you give everything a really good stir before setting the soup maker off, this will ensure that no ingredients are stuck to the bottom or the side.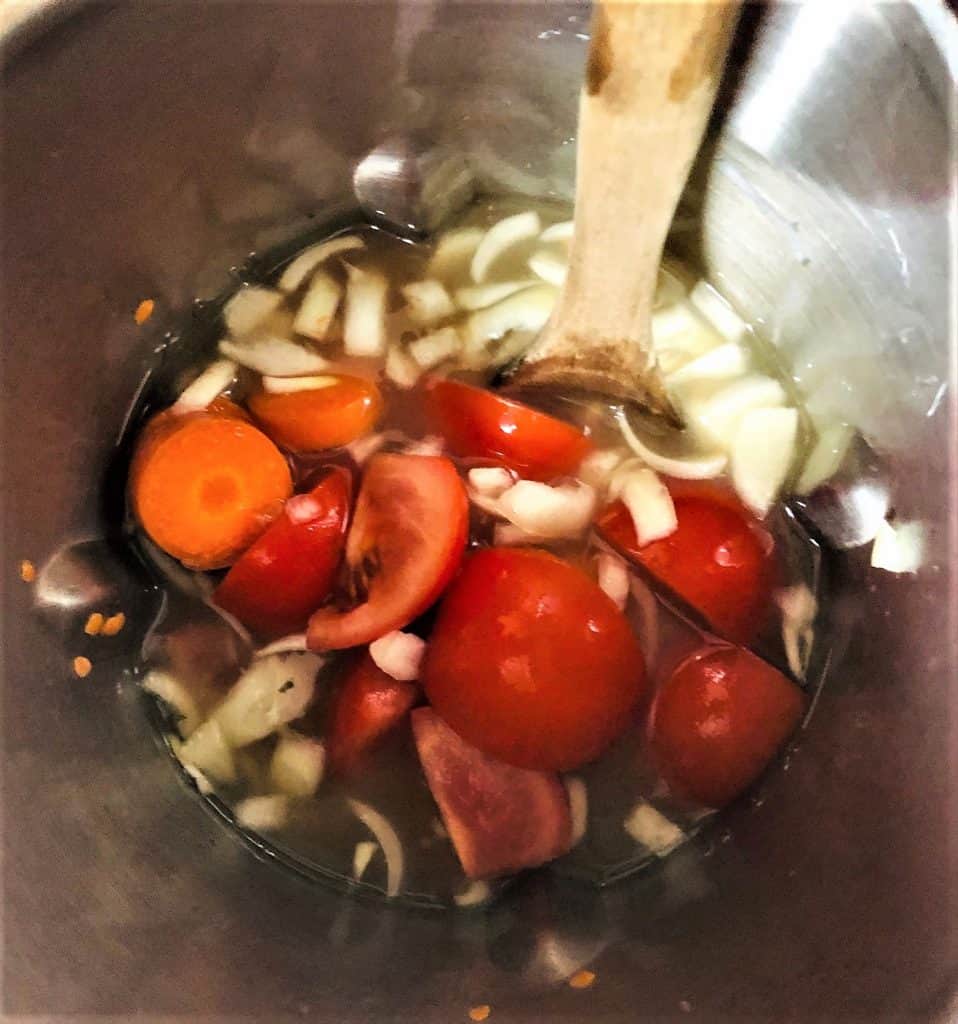 I set this soup off on smooth and then 21 minutes later I had a deliciously smooth tomato and lentil soup. You can of course also set it off on chunky if that's more your thing 🙂
Added Extras
If you feel like adding anything extra you can try adding some dried herbs or spices. If you would like to turn it into a creamy tomato and lentil soup just stir in some yoghurt or cream at the end. If you prefer a more intense tomato taste you could also add in a little tomato puree.
How To Make Spicy Tomato and Lentil Soup
Follow the same recipe but add in 1tbsp of curry paste or 1tsp of curry powder.
How Many Calories Are In Tomato And Lentil Soup?
This particular tomato and lentil soup, without any sautéeing done at the beginning (so no oil or butter to include) comes in at just 80 calories per serving. The ideal slimming soup that will still fill you up!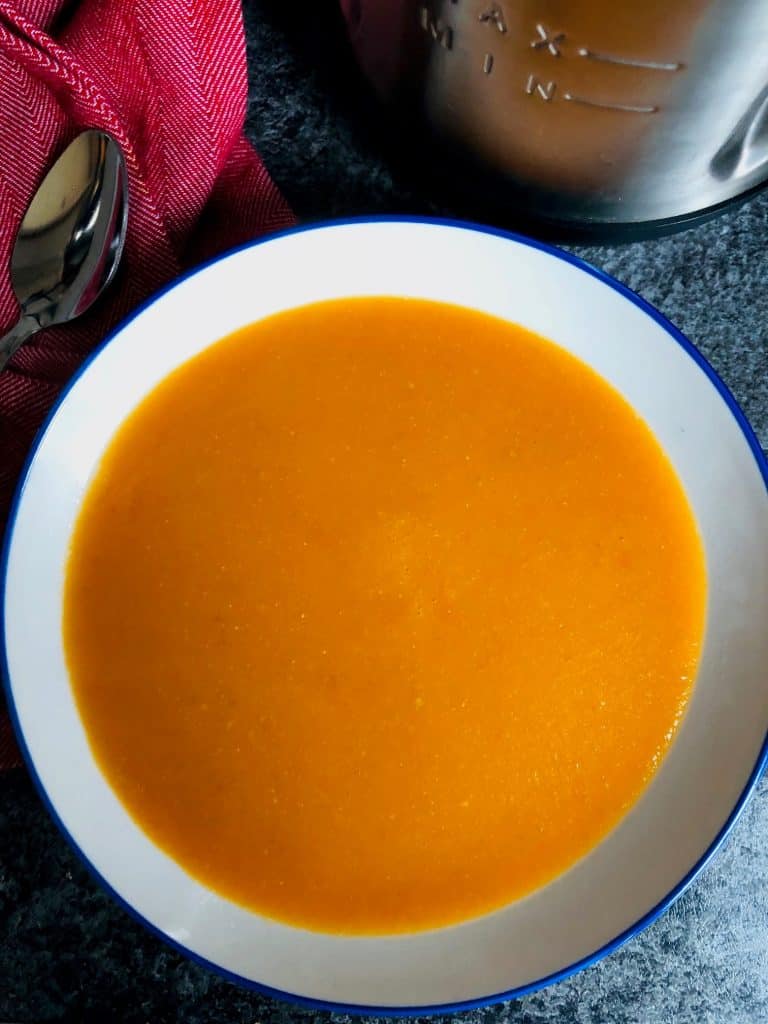 I hope you enjoy this recipe – let me know in the comments if you make it! You can also find some more soup maker recipes here.
If you would like to join a friendly bunch of soup makers and get some more soup recipe inspiration please feel free to join us over on my private Facebook group.
You Might Also Like: