Tomato and Basil soup is a popular classic. It is so easy to make – either in a soup maker or in a pot on the stove, blending once cooked.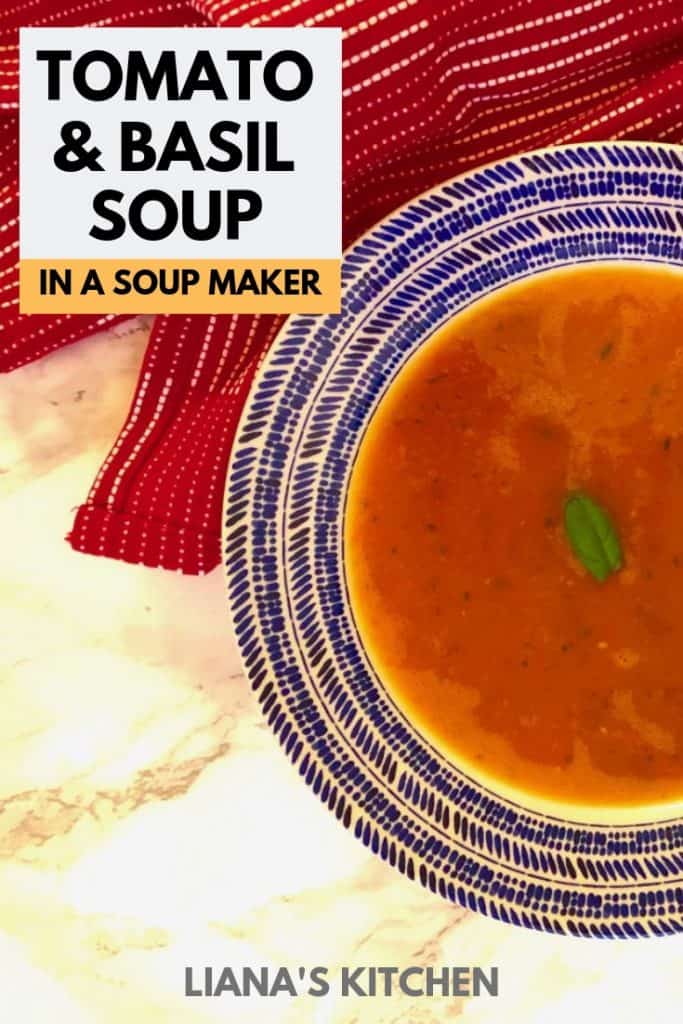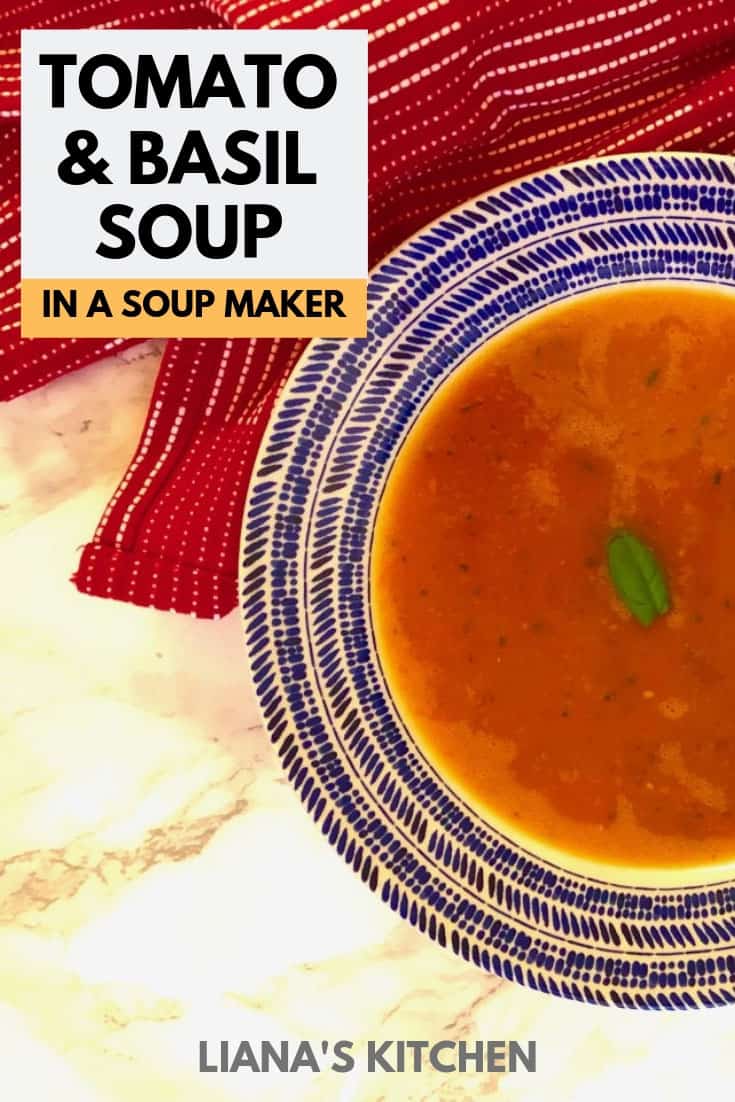 Some people prefer to remove the skin from tomatoes before souping them, but I don't find it necessary when using a soup maker. The motor is so powerful that it blends the soup until it is completely smooth, and doesn't have any bits of skin left.
If you don't have any shallots, 1 onion will be perfectly fine too.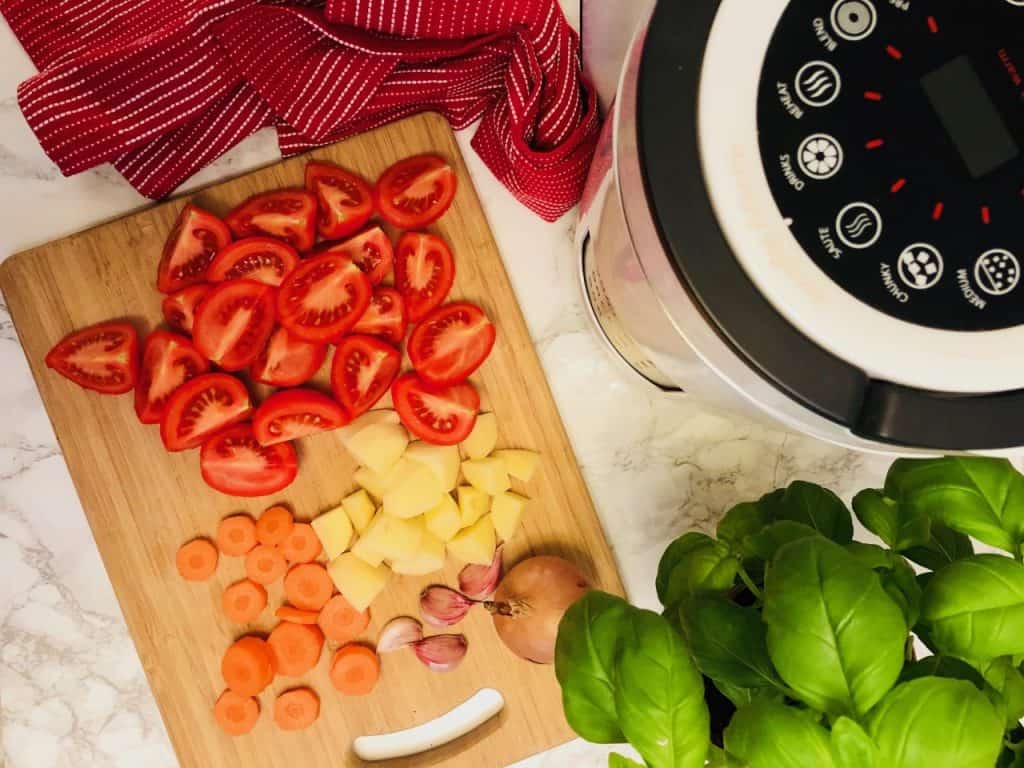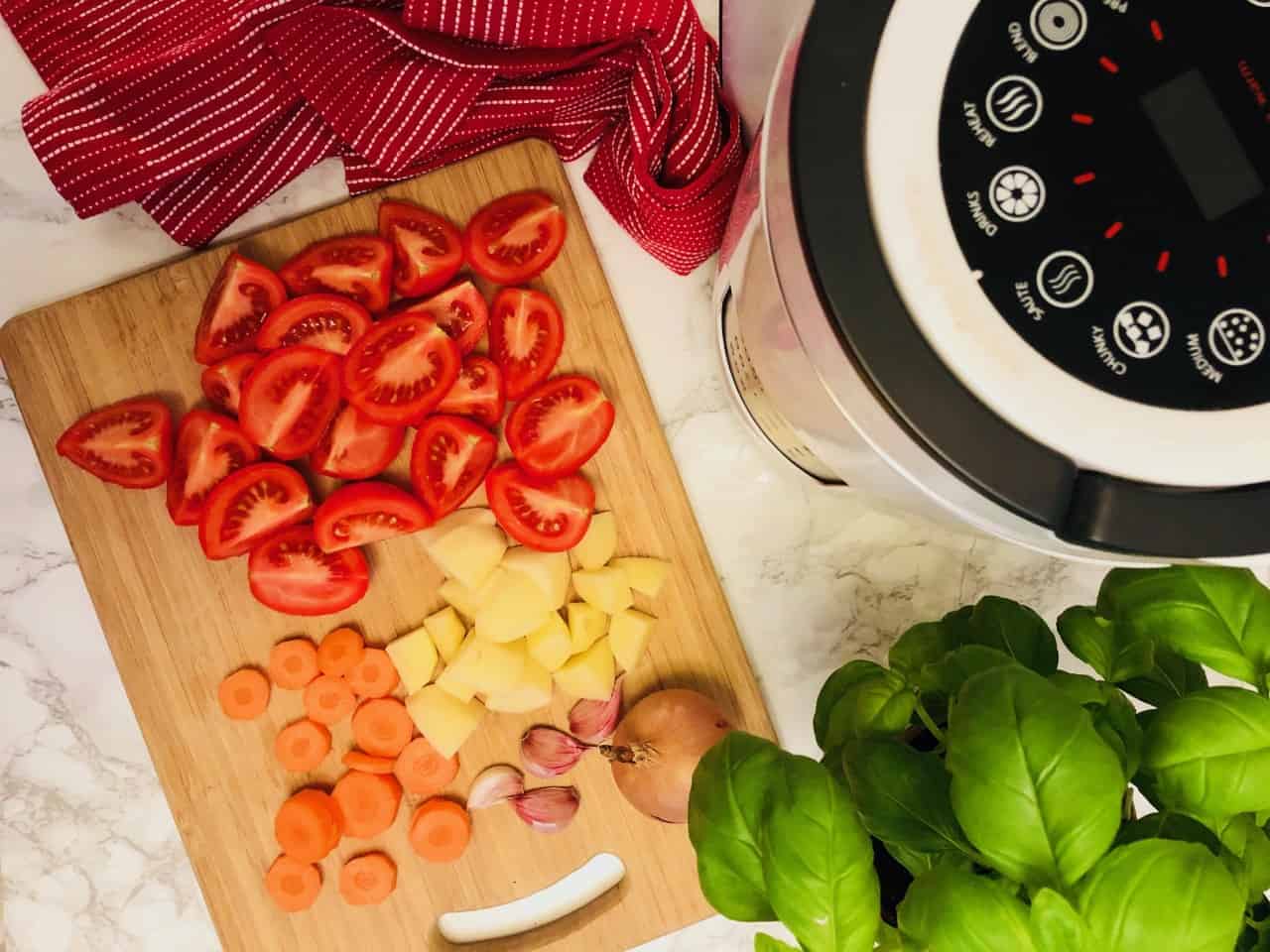 Since buying my Morphy Richards Soup Maker I have used it several times a week. Some weeks, every single day. I have been experimenting with many different recipes – mainly to put in my soup maker recipe book – but it's also the perfect excuse to have soup almost every day!
Related: Spicy Tomato Soup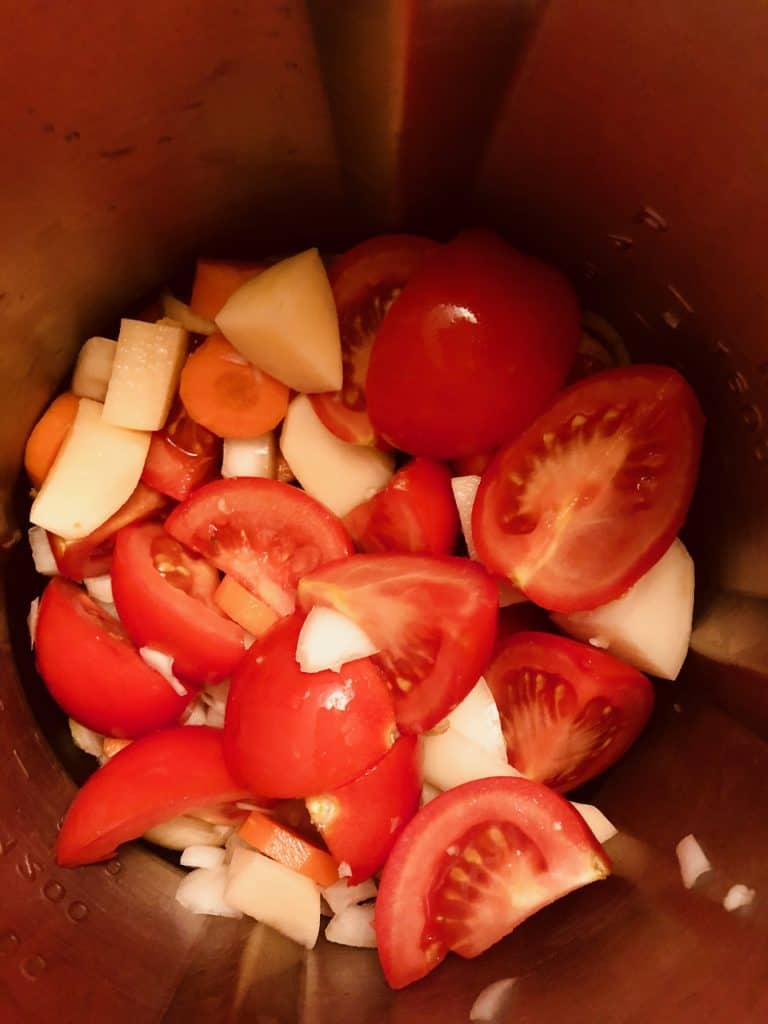 If you enjoy this soup you might be interested in joining my Soup Maker Recipes group over on Facebook. Come on over and say hi!
Happy souping 🙂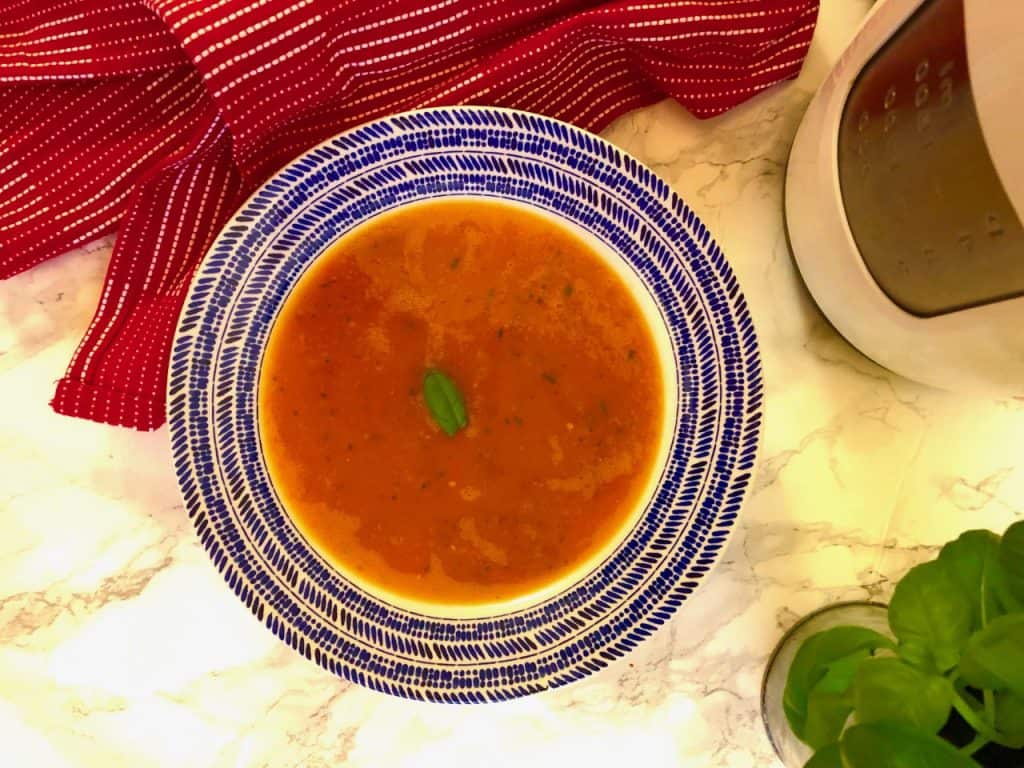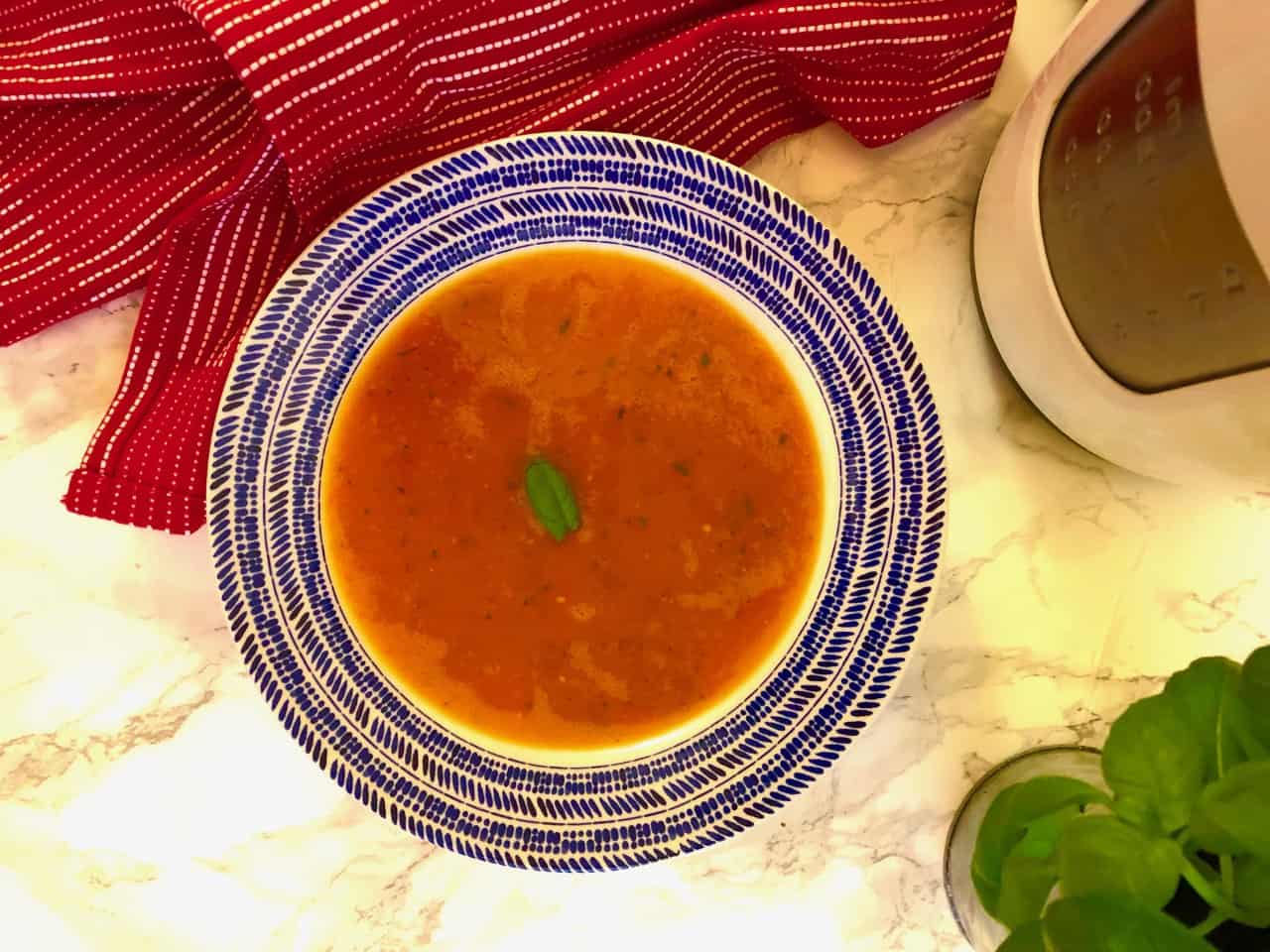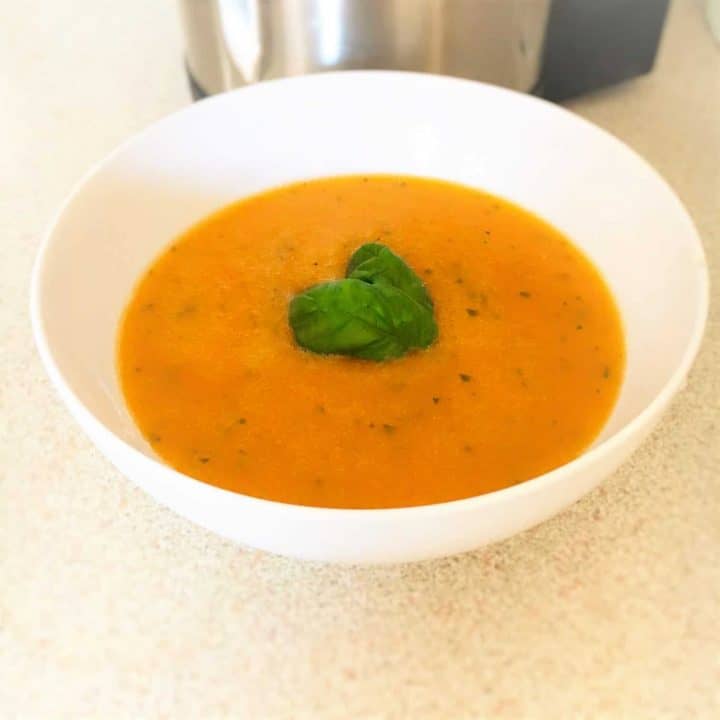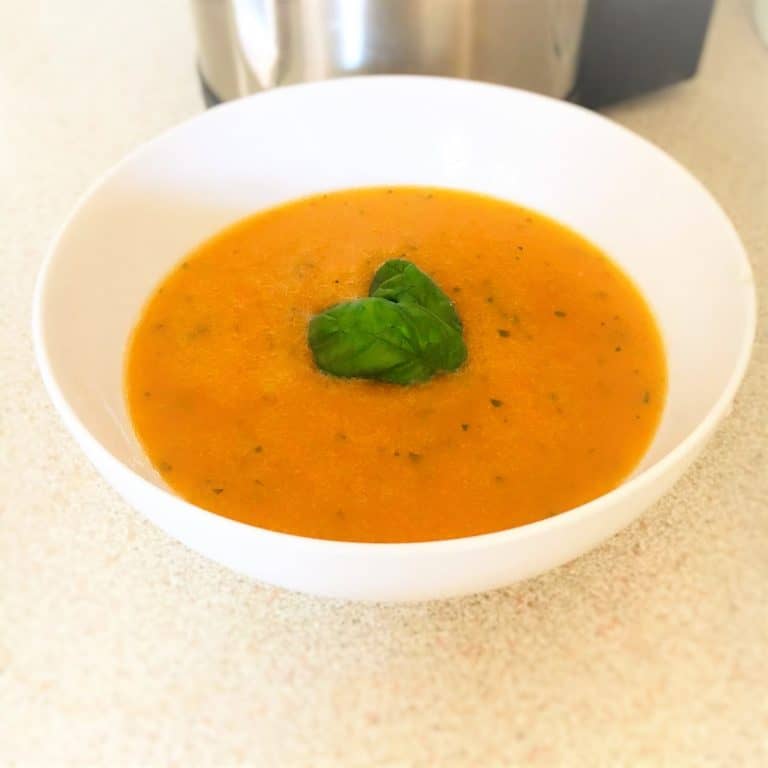 Tomato & Basil Soup
Ingredients
3 shallots, chopped
4 cloves garlic, crushed
5 medium tomatoes, chopped
1 medium potato, chopped
1 large carrot, peeled and chopped
8 basil leaves, chopped
800 ml vegetable stock
2 basil leaves, chopped, for garnish
Instructions
Add all the ingredients (except the basil) to your soup maker. Stir ingredients together. Make sure you don't go over the MAX line. If you are not above the MIN line add some more hot water to top it up.
Put the lid on and select the smooth setting.
Once the program has finished, take the lid off and add the chopped basil leaves. Blend on the manual setting for about 20 seconds.
Garnish with some chopped basil.
Notes
Did you make this recipe? Let me know in the comments!
Nutrition Information:
Amount Per Serving:
Calories:

90