Tomato and Basil soup is a popular classic. It is so easy to make – either in a soup maker or in a pot on the stove, blending once cooked.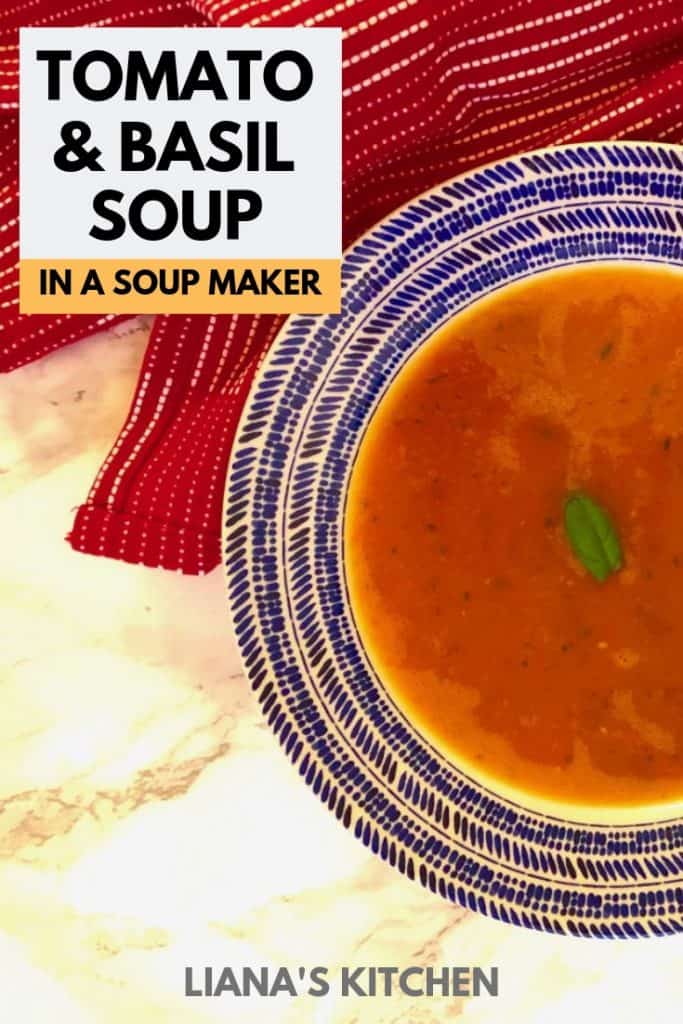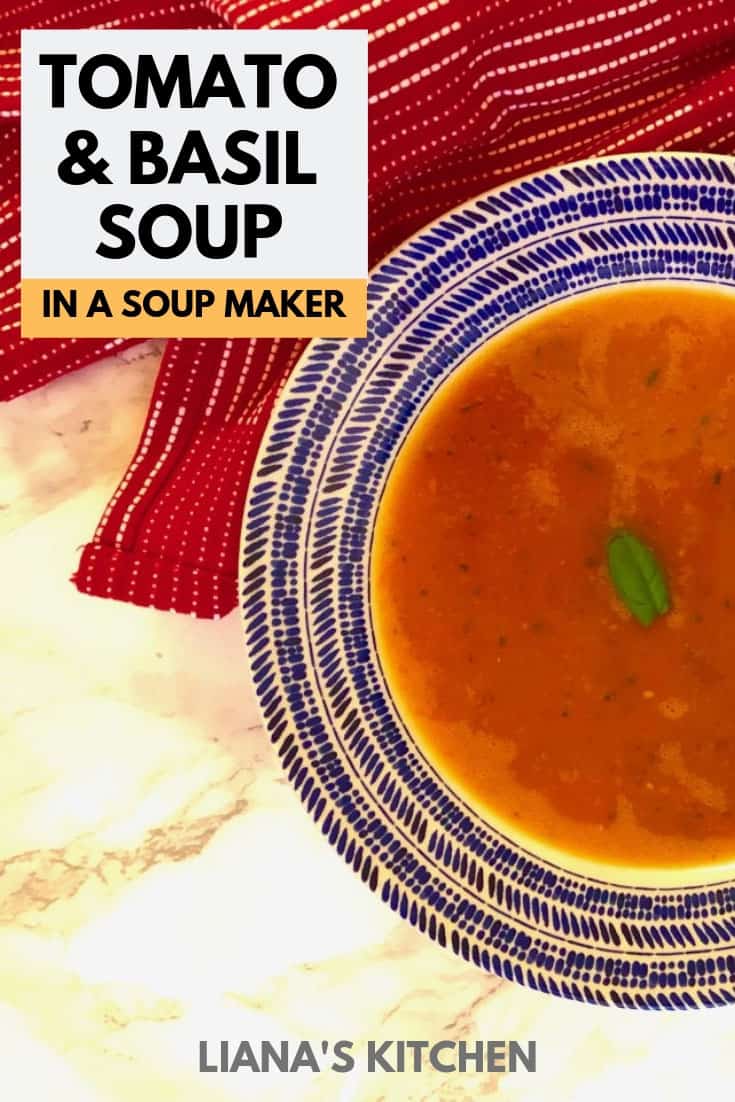 Some people prefer to remove the skin from tomatoes before souping them, but I don't find it necessary when using a soup maker. The motor is so powerful that it blends the soup until it is completely smooth, and doesn't have any bits of skin left.
If you don't have any shallots, 1 onion will be perfectly fine too.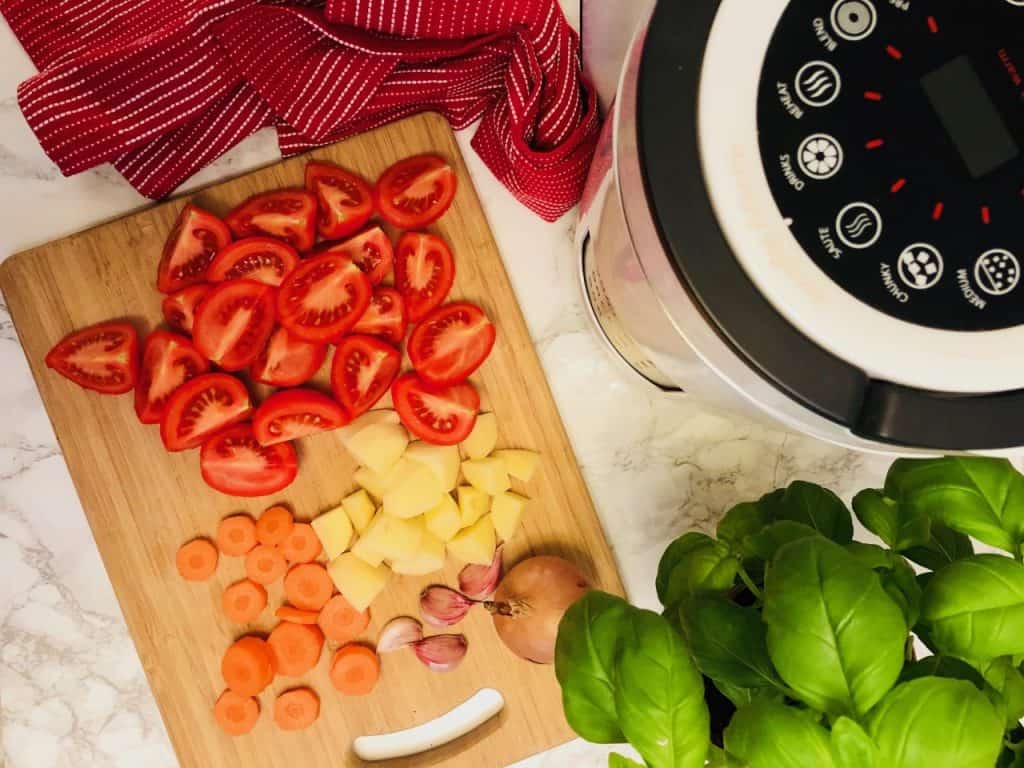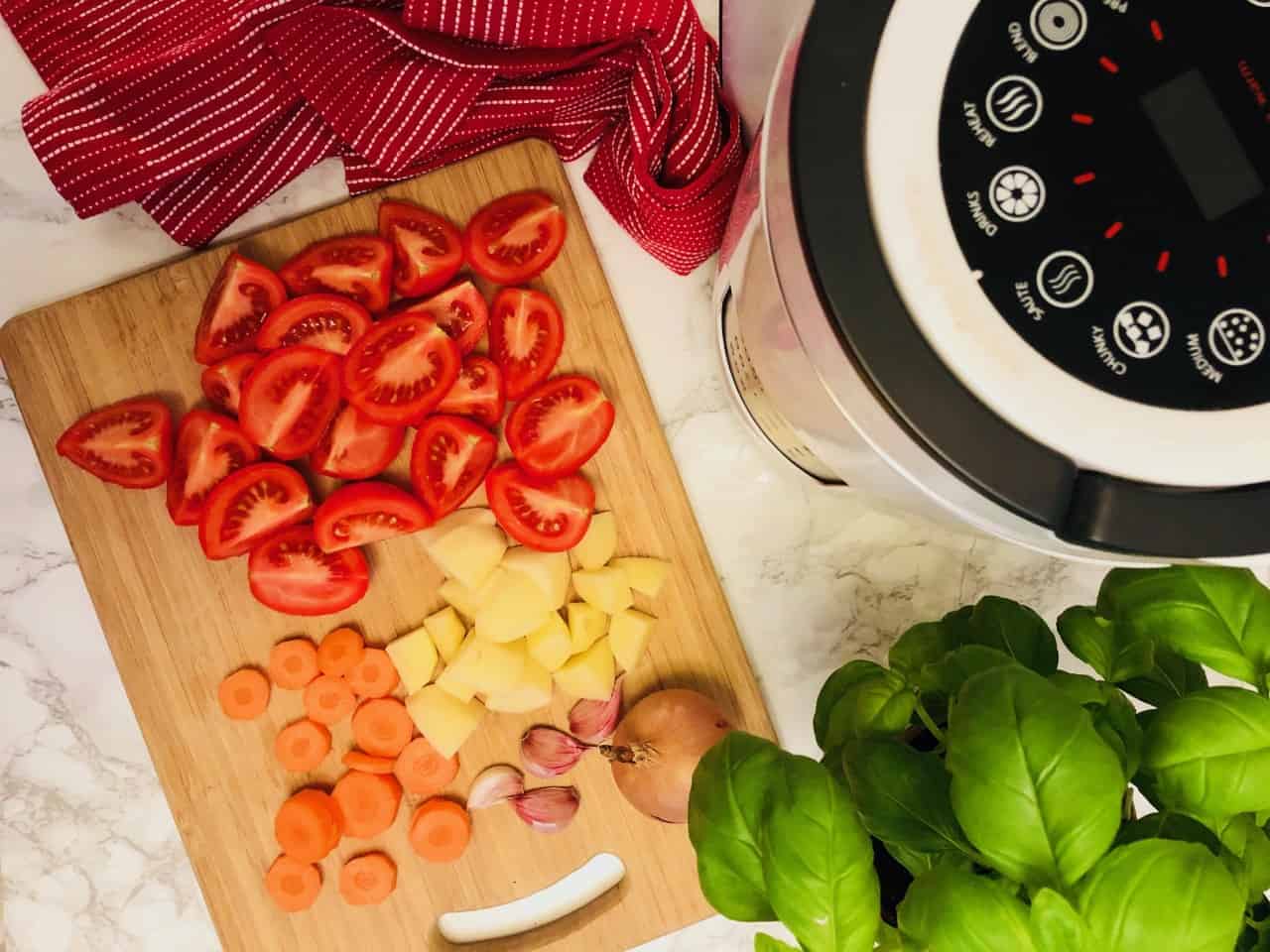 Since buying my Morphy Richards Soup Maker I have used it several times a week. Some weeks, every single day. I have been experimenting with many different recipes – mainly to put in my soup maker recipe book – but it's also the perfect excuse to have soup almost every day!
Related: Spicy Tomato Soup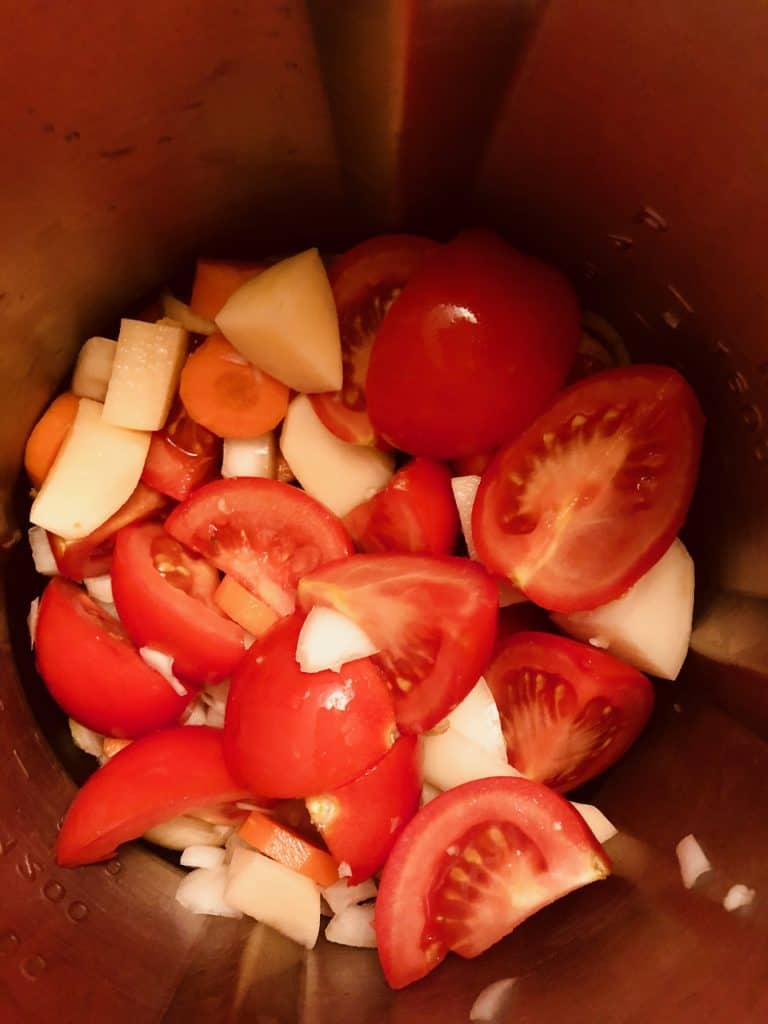 DIGITAL DOWNLOAD - ONLY £3
150+ Soup Maker Recipes
Over 150 easy recipes, you can make in any soup maker 🥣
👩‍🍳 Recipes include:
Carrot & Coriander, Mexican Bean Noodle Soup, Easy Chicken Soup, Curried Parsnip, Thai Red Curry Soup, Bombay Potato Soup, Classic Vegetable, Minestrone Soup and many more!
Free updates automatically sent to you for the duration of the book!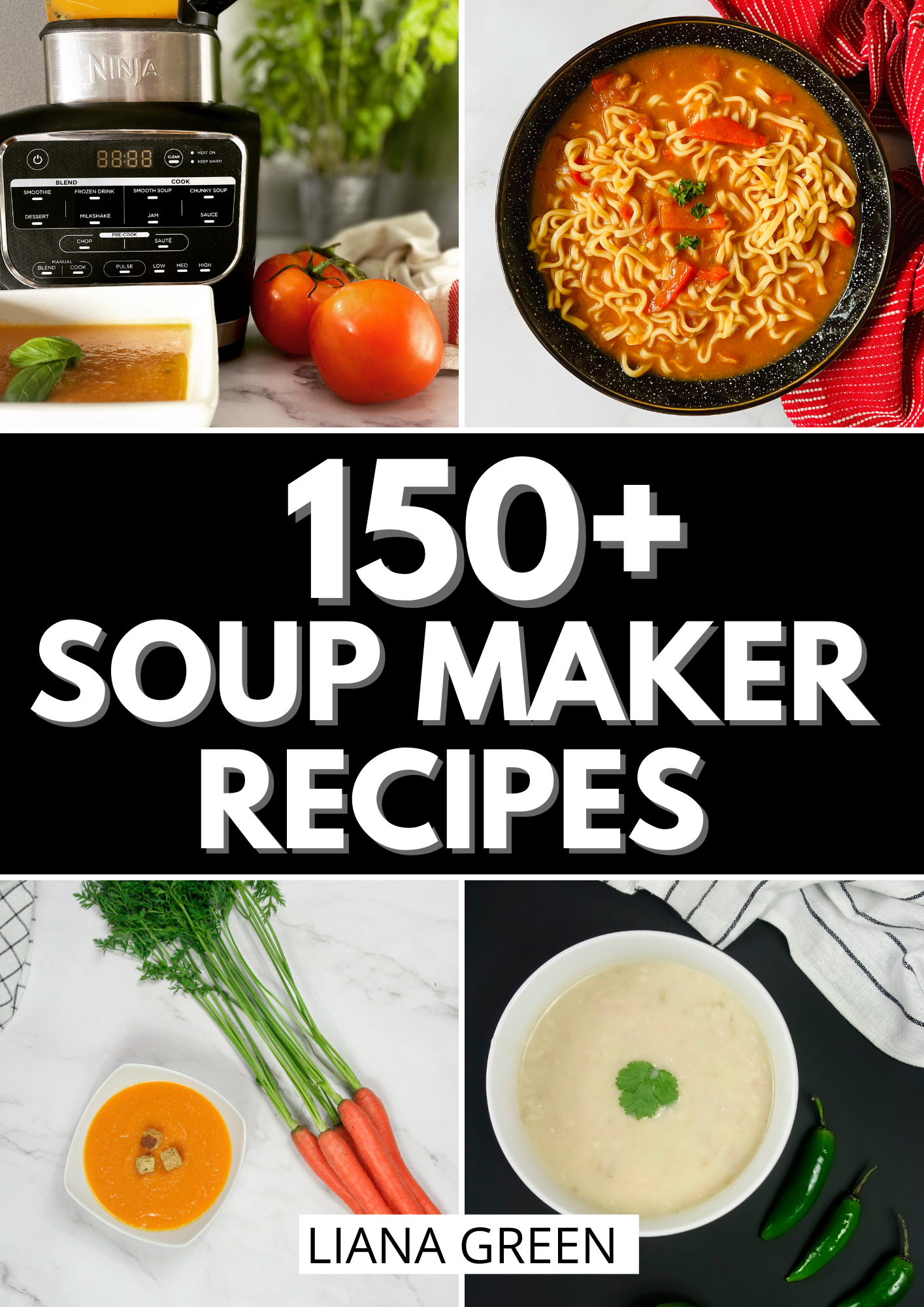 If you enjoy this soup you might be interested in joining my Soup Maker Recipes group over on Facebook. Come on over and say hi!
Happy souping 🙂