Roasted red peppers and tomatoes are certainly delicious when turned into a soup, but when you stir in some Mascarpone cheese and fresh basil leaves at the end, you achieve the perfect taste!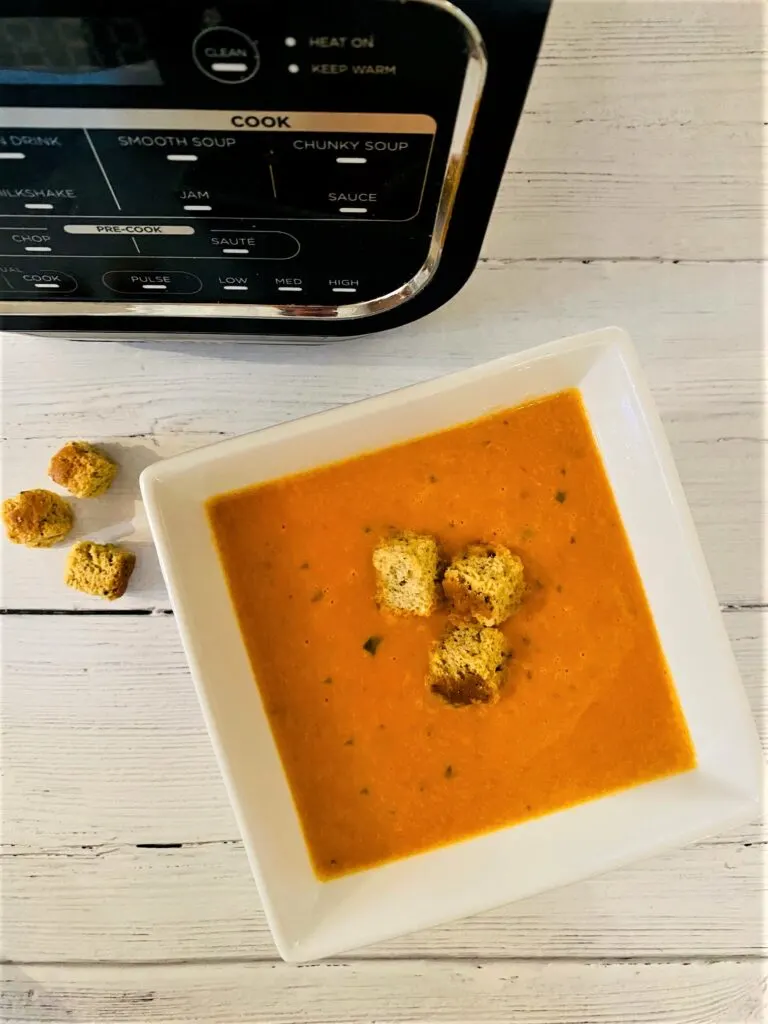 What You Need To Make Roasted Red Pepper and Tomato Mixed With Mascarpone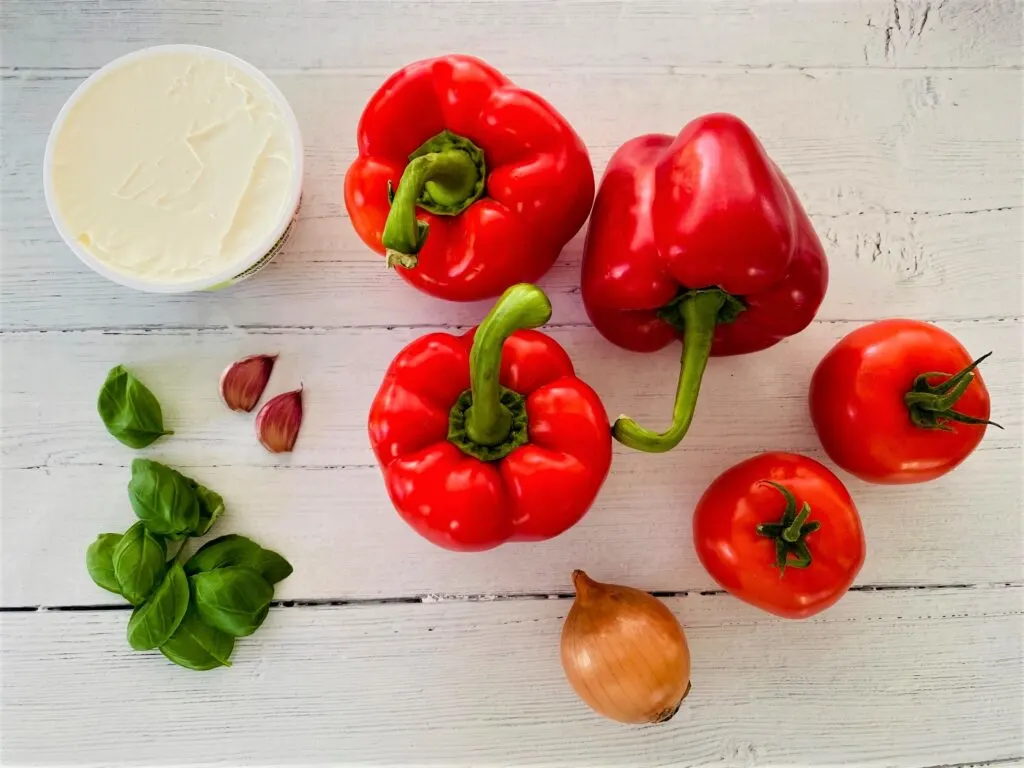 1 tbsp olive oil
3 to 4 red peppers – how many you use will depend on the size of them, just use 3 for large ones and 4 for smaller ones.
2 to3 fresh tomatoes (on the vine are a good choice)
1 onion, chopped
2 cloves garlic, crushed
1 x vegetable stock cube/pot
100g mascarpone cheese
Handful fresh basil leaves
Seasoning
While the oven is preheating (220C/200C fan/gas mark 7) prepare the peppers and tomatoes by chopping them up. Deseed the peppers, but you can leave the seeds in the tomatoes.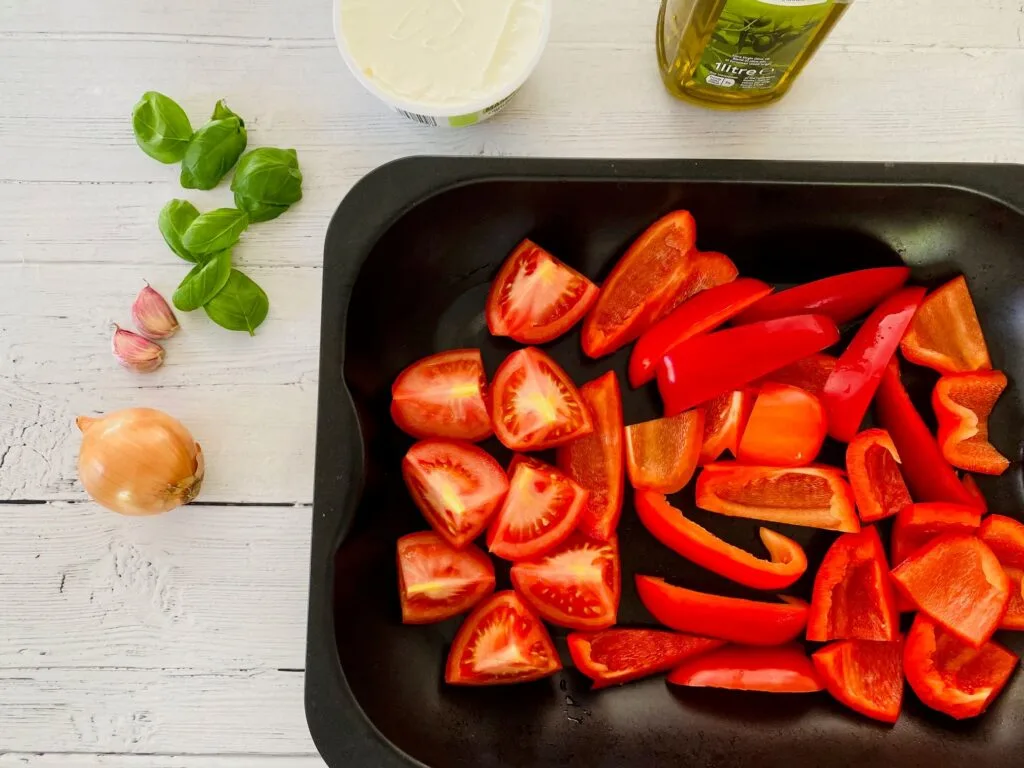 Lay them in a baking tray and brush the olive oil over them. Optionally season them with some salt and pepper.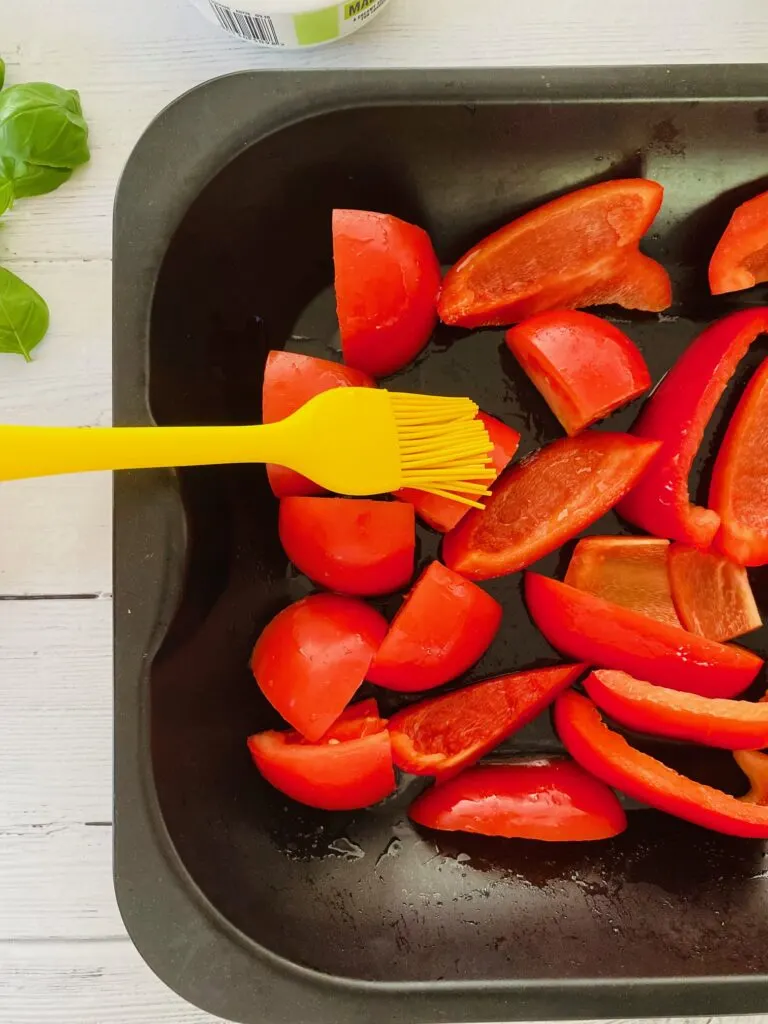 Cook for about 30 minutes or until the skin begins to blister and shrivel slightly.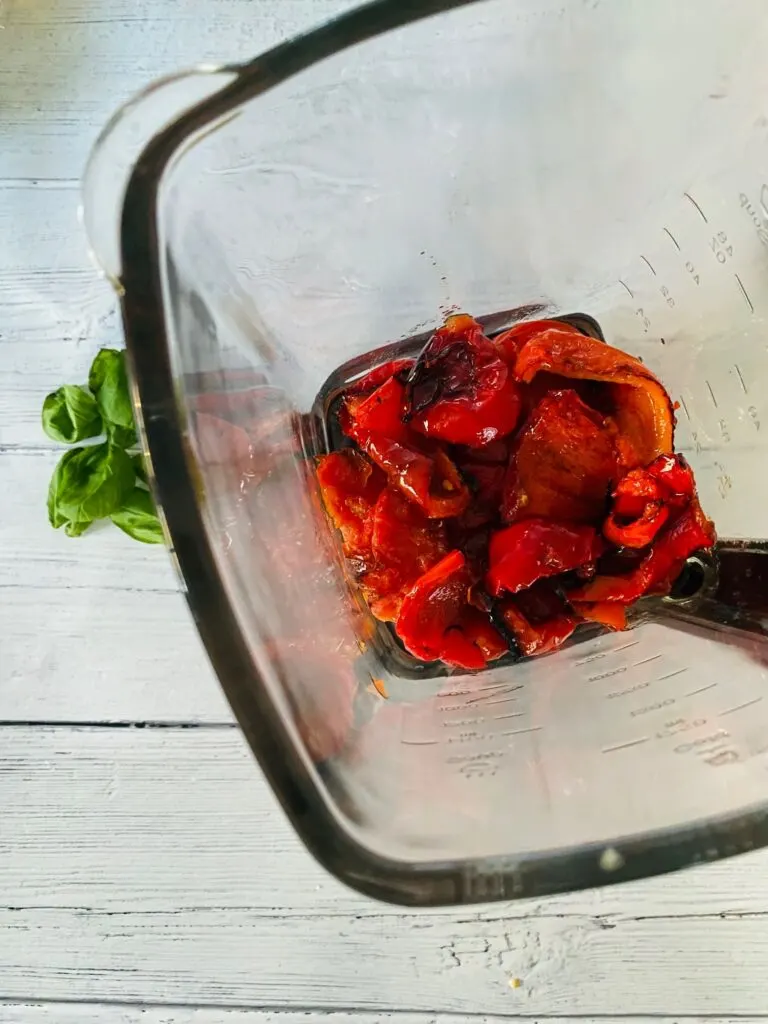 Add the chopped onions and garlic to the soup maker, as well as the roasted tomatoes and red pepper. Add a vegetable stock pot or cube and top up to the line with hot water.
Give everything a good stir and set the soup maker off on smooth.
At the end of the soup maker cycle, remove the lid and add the mascarpone cheese and basil leaves. Press the blend button and leave for about 10 to 15 seconds until the cheese is blended in and the basil leaves are chopped.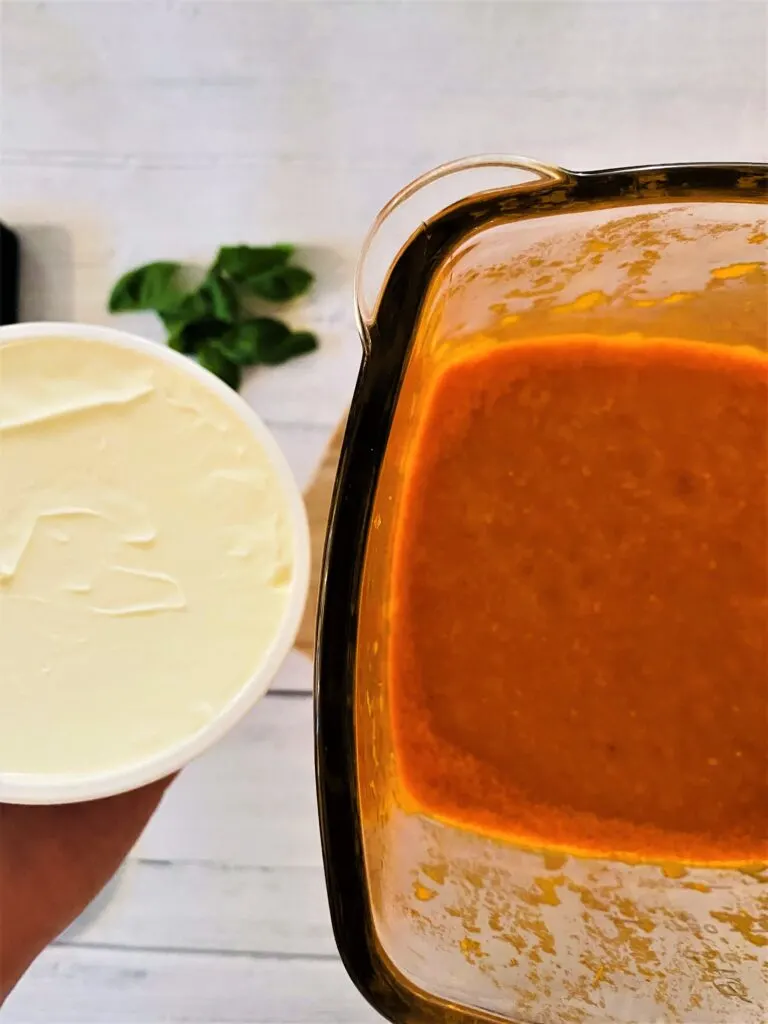 I hope you like this soup maker recipe! Let me know in the comments if you end up making it 🙂