This slow cooker chilli peanut pork is a simple recipe with plenty of taste. With minimal preparation required in advance, this recipe is ideal for an easy midweek dinner.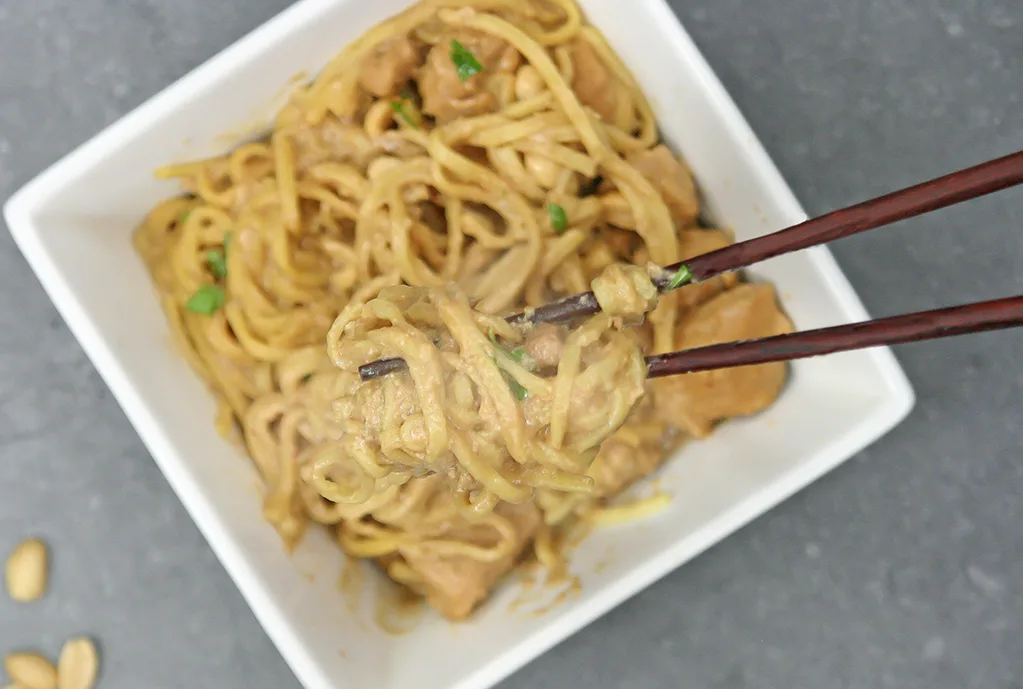 What You Need To Make Chilli Peanut Pork
The below ingredients are what I used, but you can vary them up.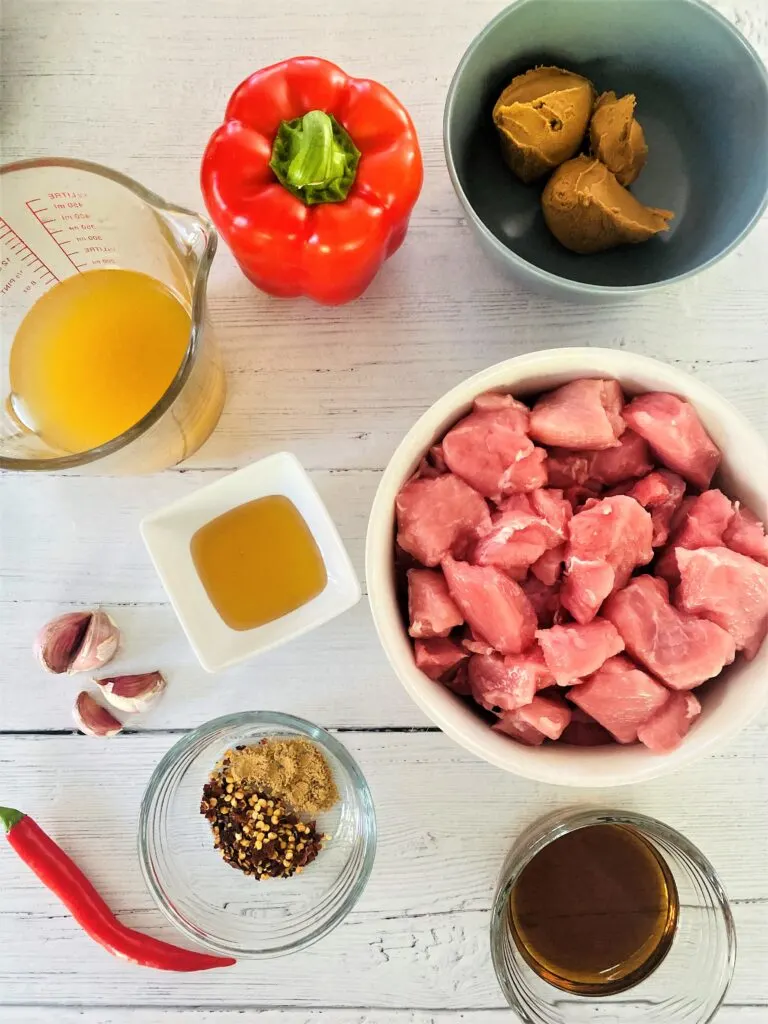 200ml chicken stock
50ml soy sauce
100g smooth peanut butter
2 tbsp honey
1 tsp ground ginger
1 tsp dried chilli flakes
4 cloves garlic, crushed
750g – 1kg diced pork
2 red peppers, deseeded and sliced
1 red chilli, sliced
Start by mixing the hot chicken stock with soy sauce, peanut butter, honey, ginger, chilli flakes and crushed garlic. Stir until the peanut butter has dissolved.
Place the diced pork in the slow cooker and add the red pepper and chilli. Adding the red chilli is optional, deseed if you prefer a milder taste.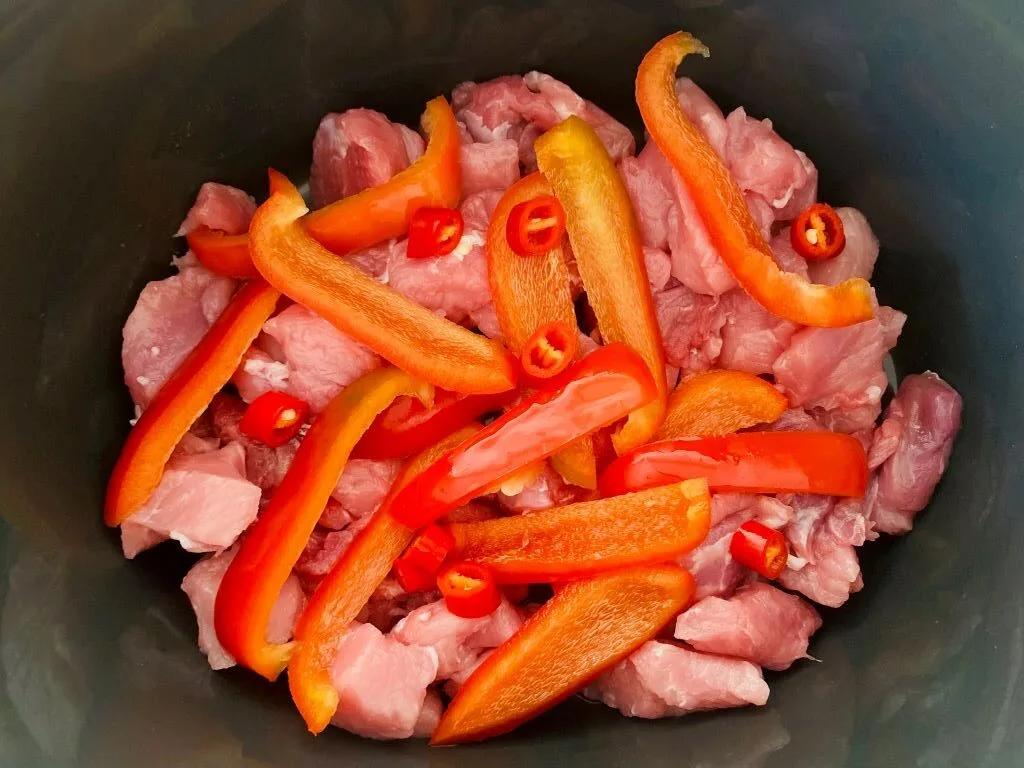 Pour the stock mixture over the top and stir everything together.
Set the slow cooker off on low for 6 to 8 hours, or until the pork is soft and cooked through.
Serve with noodles or rice.
I hope you enjoy this slow cooker recipe – it's one from my latest slow cooker recipe book! Let me know in the comments if you end up making it!