Are you looking for a tasty take on broccoli soup?
Then look no further than this delicious and hearty broccoli and pesto Soup made in a soup maker.
It's packed with flavour from the basil pesto and cooked broccoli combination, plus it's super quick to prepare.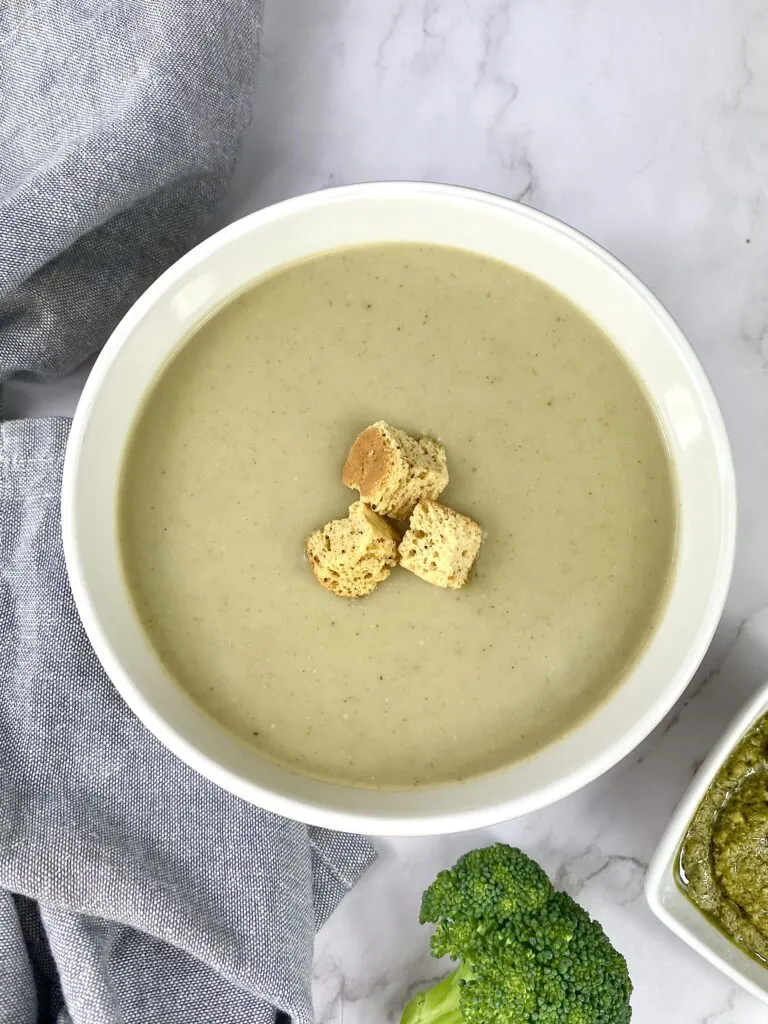 How To Make Broccoli Pesto Soup In A Soup Maker
This soup is as simple as taking any broccoli recipe and adding pesto. I like to keep a jar or two of green pesto in the cupboard, whether to stir through some pasta for a quick dinner or to add to a soup.
The other great thing about this recipe is that you don't need to stir in the pesto until the end, so if anyone doesn't like it, you can serve their soup before adding it.
What You Need:
1 onion, chopped
300g – 400g broccoli
1 medium potato (approx 150g), chopped
3 tbsp green pesto
1 vegetable stock pot/cube
Salt and pepper according to taste
I MADE THIS SOUP IN A NINJA!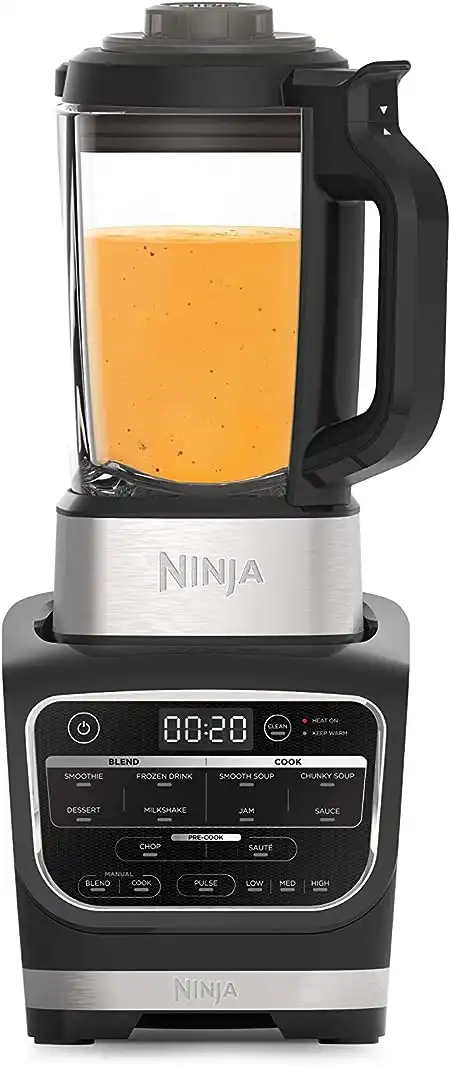 Making It:
Prepare the ingredients by chopping the onion and the potato. You don't need to peel the potato, just give it a good wash and leave the skin on.
If you peel it, save the skins and cook them in the oven or an air fryer – they make a tasty and crispy snack! You can see my recipe for potato peels in an air fryer here.
Add everything to the soup maker apart from the pesto. Pour hot water (I add it straight from the kettle) to the maximum line in your soup maker. Set the soup maker off on smooth.
Once the soup maker cycle has finished, remove the lid and add the pesto, replace the lid and set the soup make off on a short blend to mix it all in.
More Broccoli Soup Maker Recipes
I hope you enjoyed this broccoli and pesto soup made in the soup maker. Let me know in the comments!