Broccoli and Stilton soup maker soup is quick and easy to make, and it tastes amazing!
Like my broccoli and cheddar soup, this recipe requires very few ingredients and is a handy way to use up any extra cheese you might have hanging around.
Read on to see how to make broccoli and Stilton soup in a soup maker.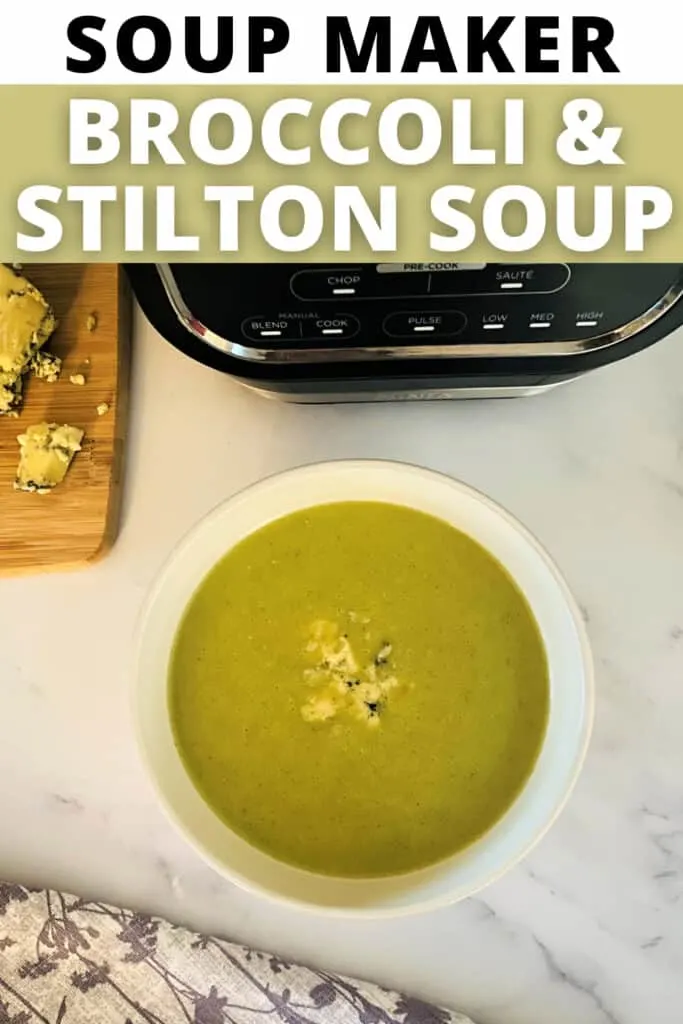 How To Make Broccoli and Stilton Soup in a Soup Maker
This recipe has been made in both a Ninja Soup Maker, and a Morphy Richards Soup Maker – but it can be adapted to any soup maker, or made in a pot on the stove and blended afterwards.
I USED THIS SOUP MAKER!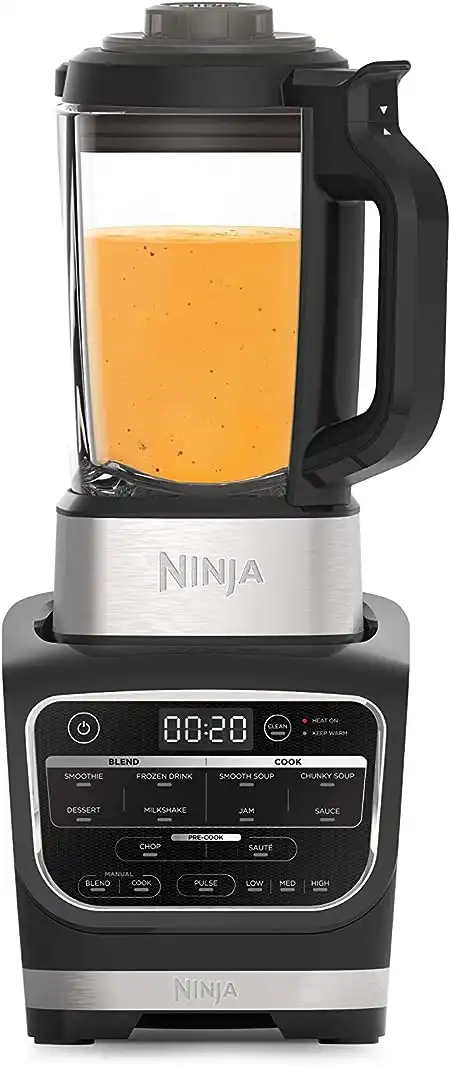 What You Need:
For exact ingredients and more concise instructions please head down to the recipe card at the bottom of this post.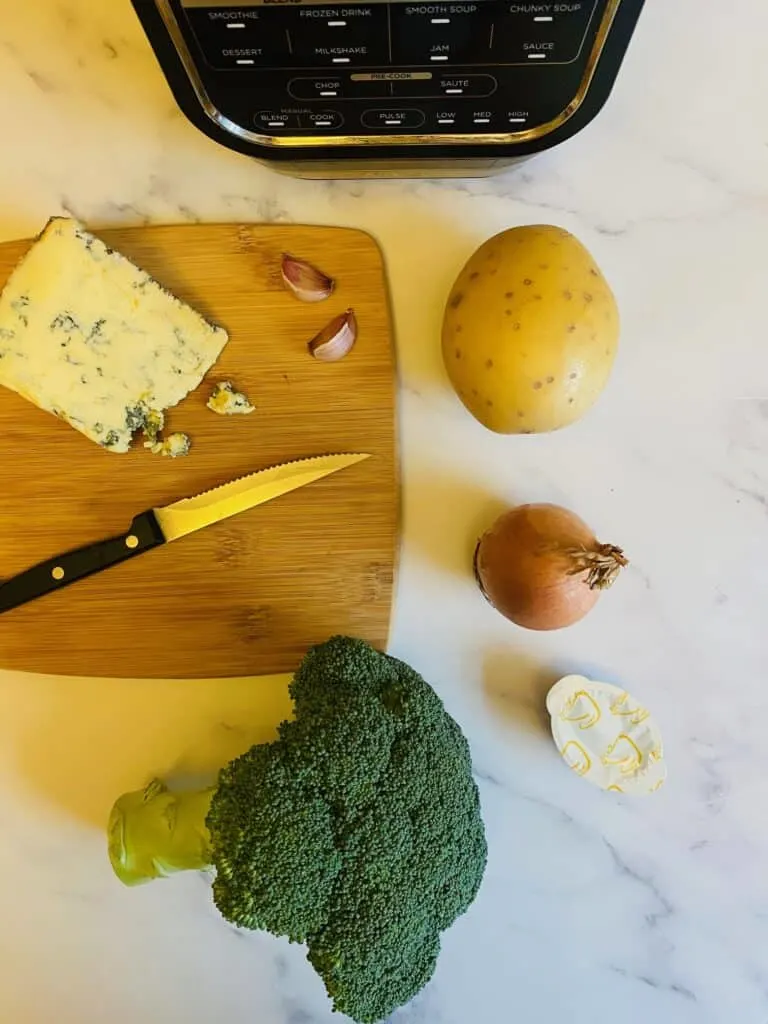 Onion and Garlic
Fresh Broccoli
Celery (optional)
Potato (Maris Piper works well)
Stock (vegetable or chicken stock)
Stilton cheese (you can also use a different type of blue cheese)
Seasoning according to taste
You can optionally sauté the onion and garlic if your soup maker has this option – if not, feel free to skip this step, I usually do these days!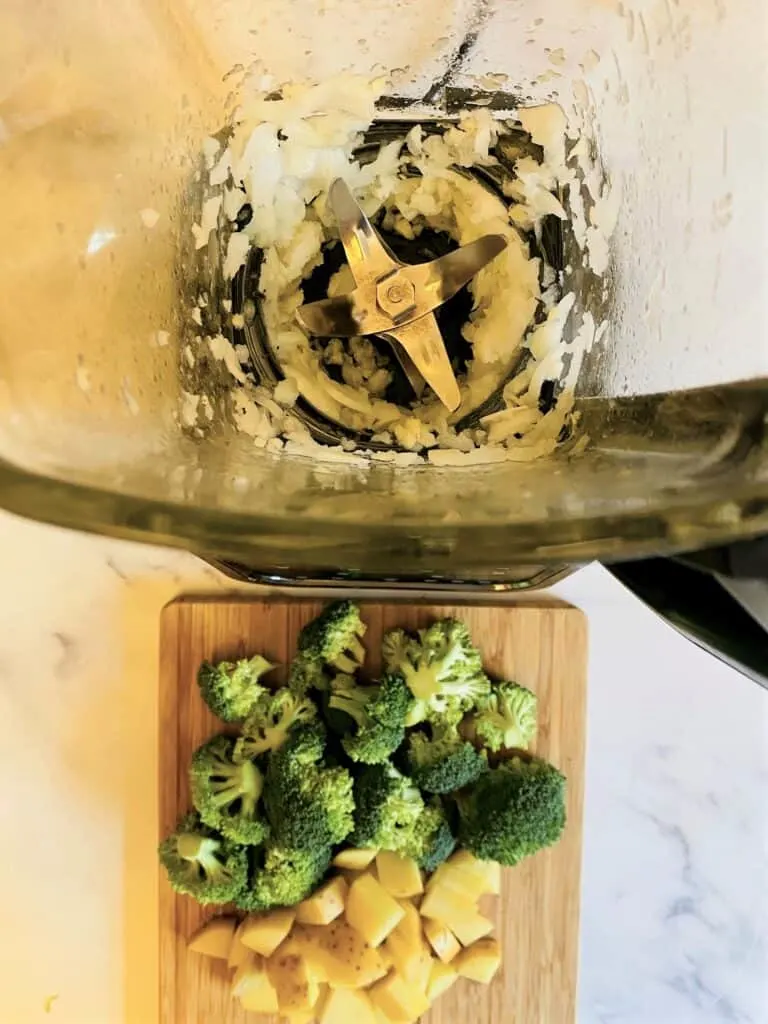 Add all the remaining ingredients, apart from the cheese. I just wash and chop the potato; I don't bother to peel it.
If you have any, you can add in celery for some extra flavour or some leek.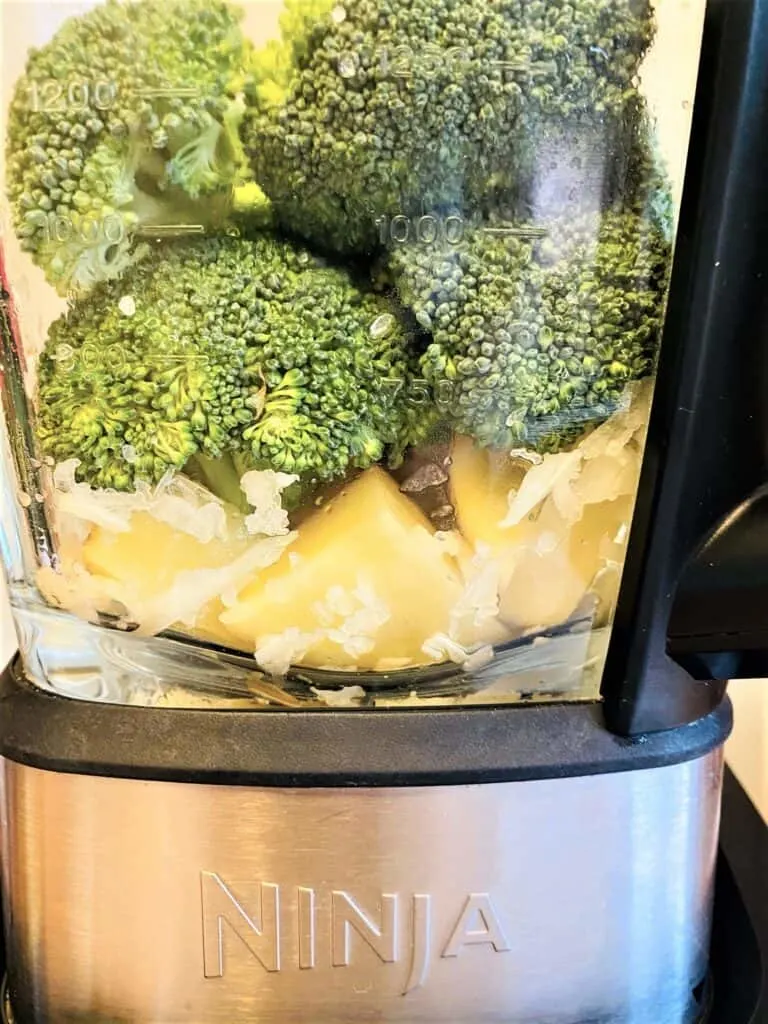 I quite often get asked about stock for my soups in the soup maker. I mainly use stock pots rather than cubes and occasionally use homemade ones.
I tend to put the stock pot directly in the soup maker and then add hot water from the kettle to the MAX line on the soup maker. You can also add cold water; many people from my soup maker Facebook group do this successfully.
Set the soup maker off on smooth and leave it to do its work!
Remove the lid and stir in the crumbled Stilton at the end of the soup maker cycle. Give the soup a taste and add seasoning if needed.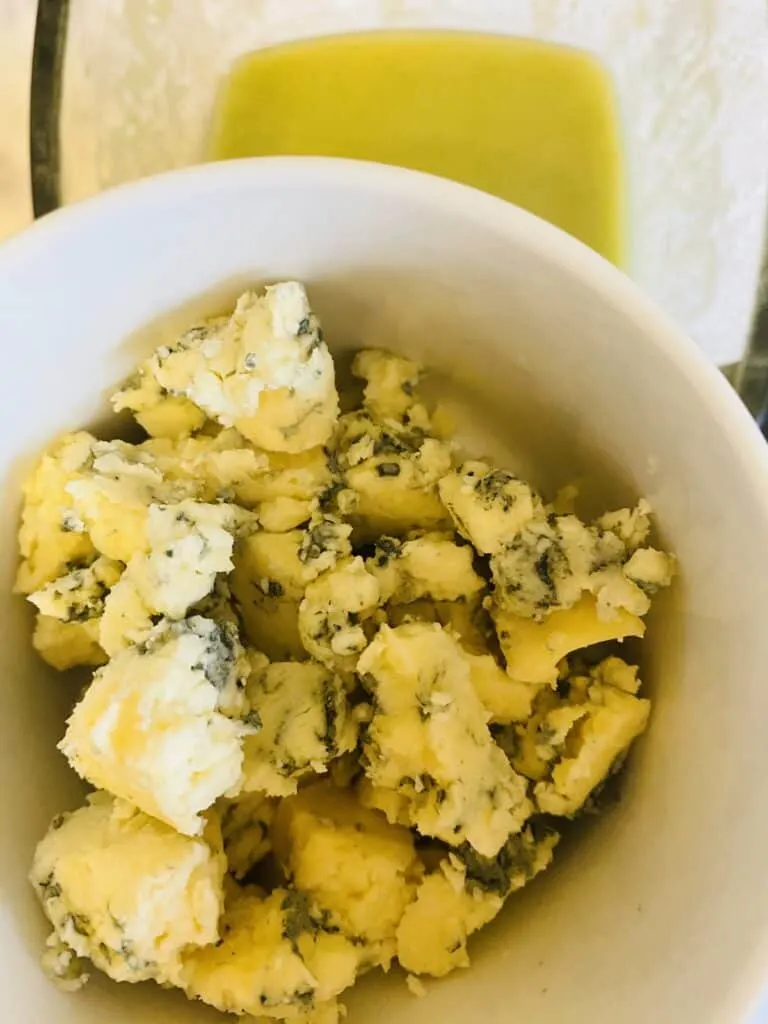 If you like, you can reserve a bit to crumble on top when serving the soup.
Optionally, serve with croutons on top and some crusty bread. Yum!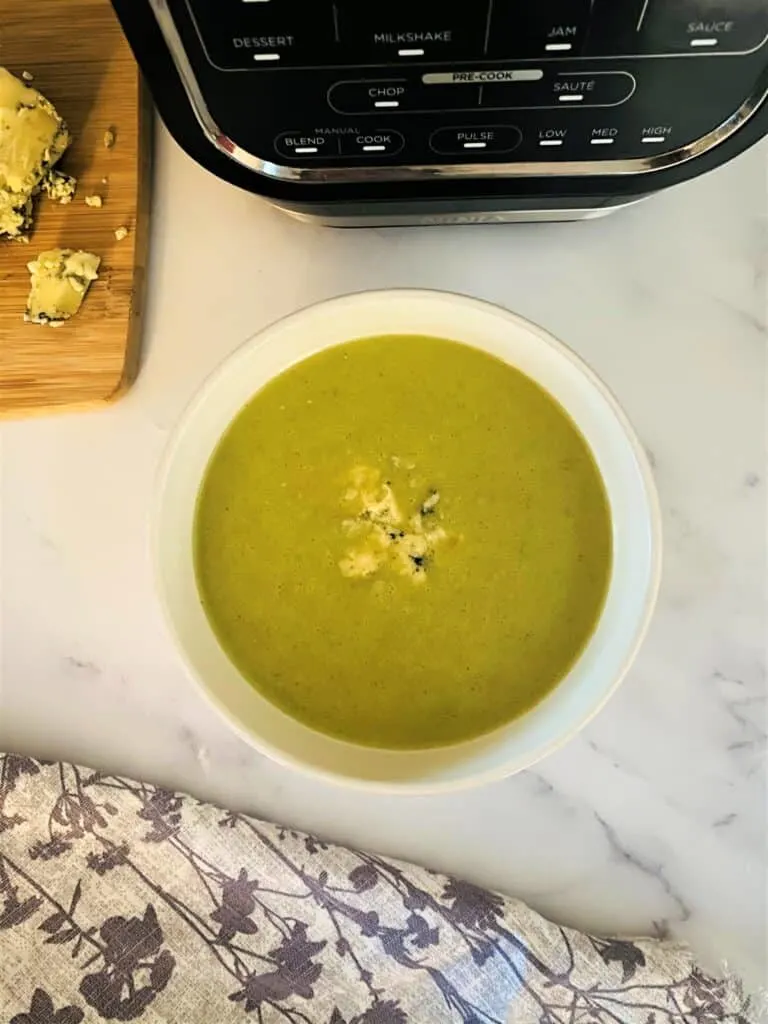 Can You Freeze Broccoli and Stilton Soup?
You can freeze broccoli and Stilton soup for up to 3 months. You can freeze it with the Stilton stirred in already, but this may change the texture slightly, but it shouldn't affect the taste.
How Long Does This Soup Last?
Broccoli and Stilton soup lasts up to 3 days in the fridge.
I hope you like this recipe. Let me know in the comments if you make it!
Other Soup Maker Recipes
Leek and Potato Soup
Carrot and Coriander Soup
Easy Chicken Soup