I try to keep most of my recipes as simple as possible – the less ingredients and preparation the better. This celery soup is one of those recipes – a little bit of chopping, throw it all in the soup maker and 21 minutes later you've got a delicious and nutritious soup!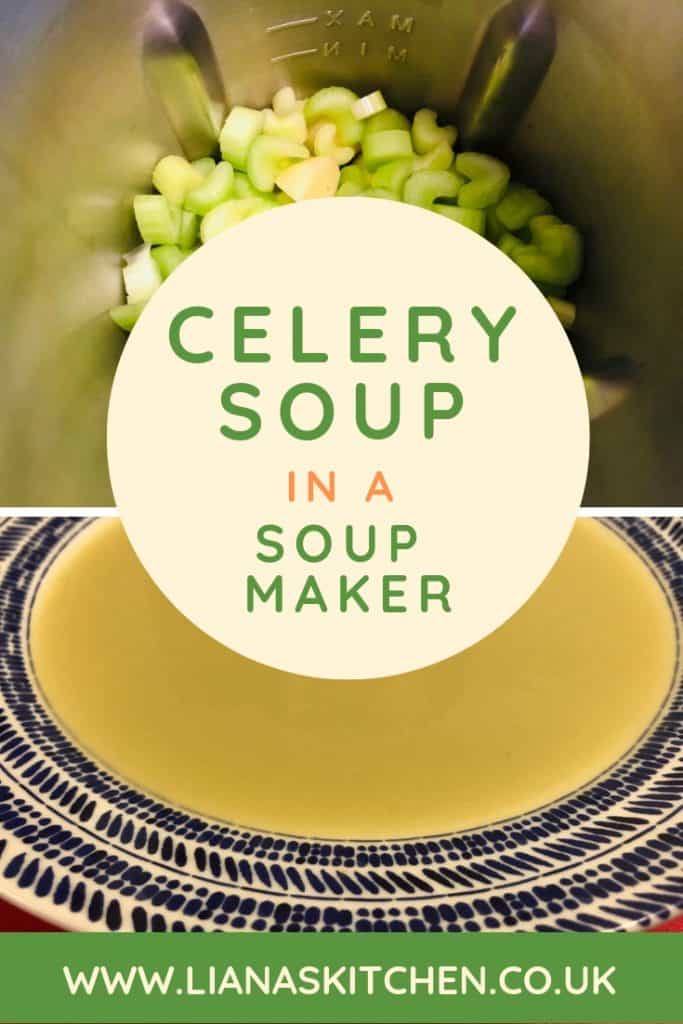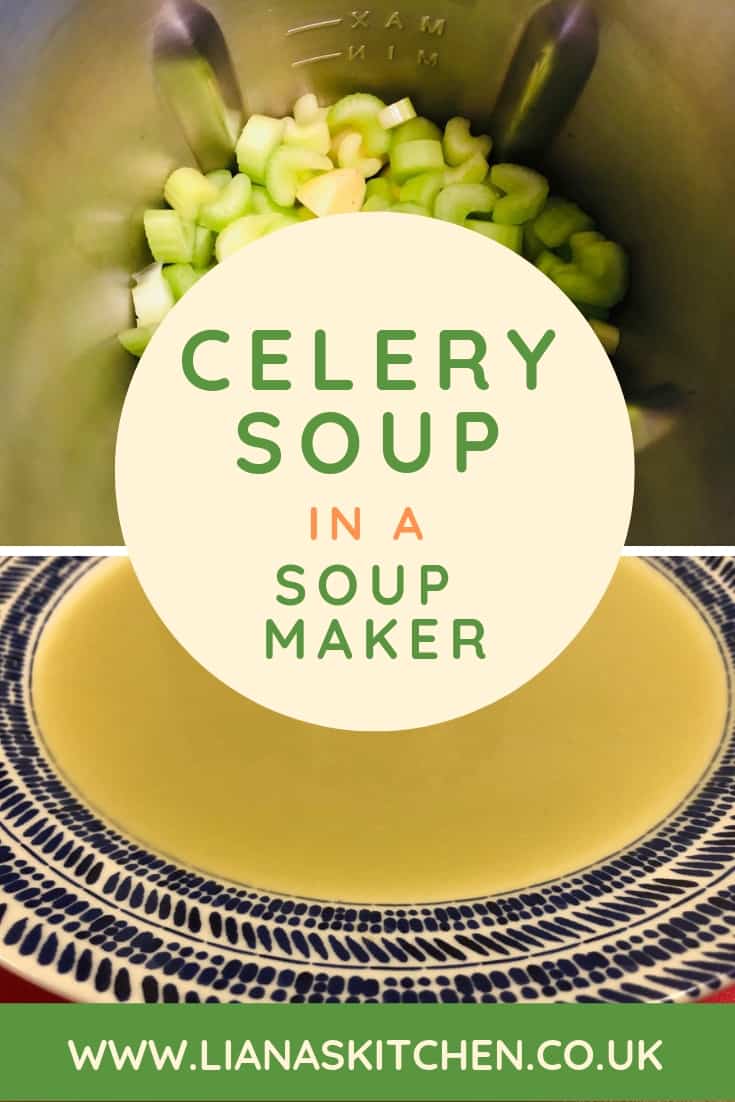 I'll be honest with you, I'm really not a fan of celery (sorry celery). I really want to like it but it's one of those foods that just doesn't get on with my taste buds. Although I do include it in some soups, it's not usually the main ingredient.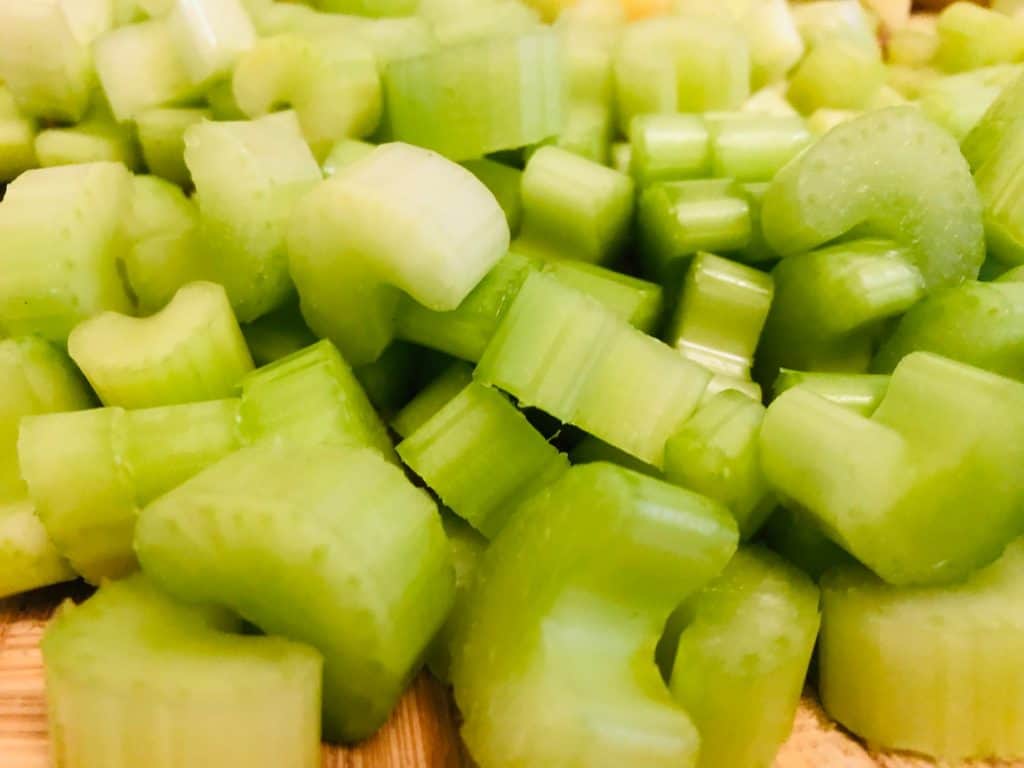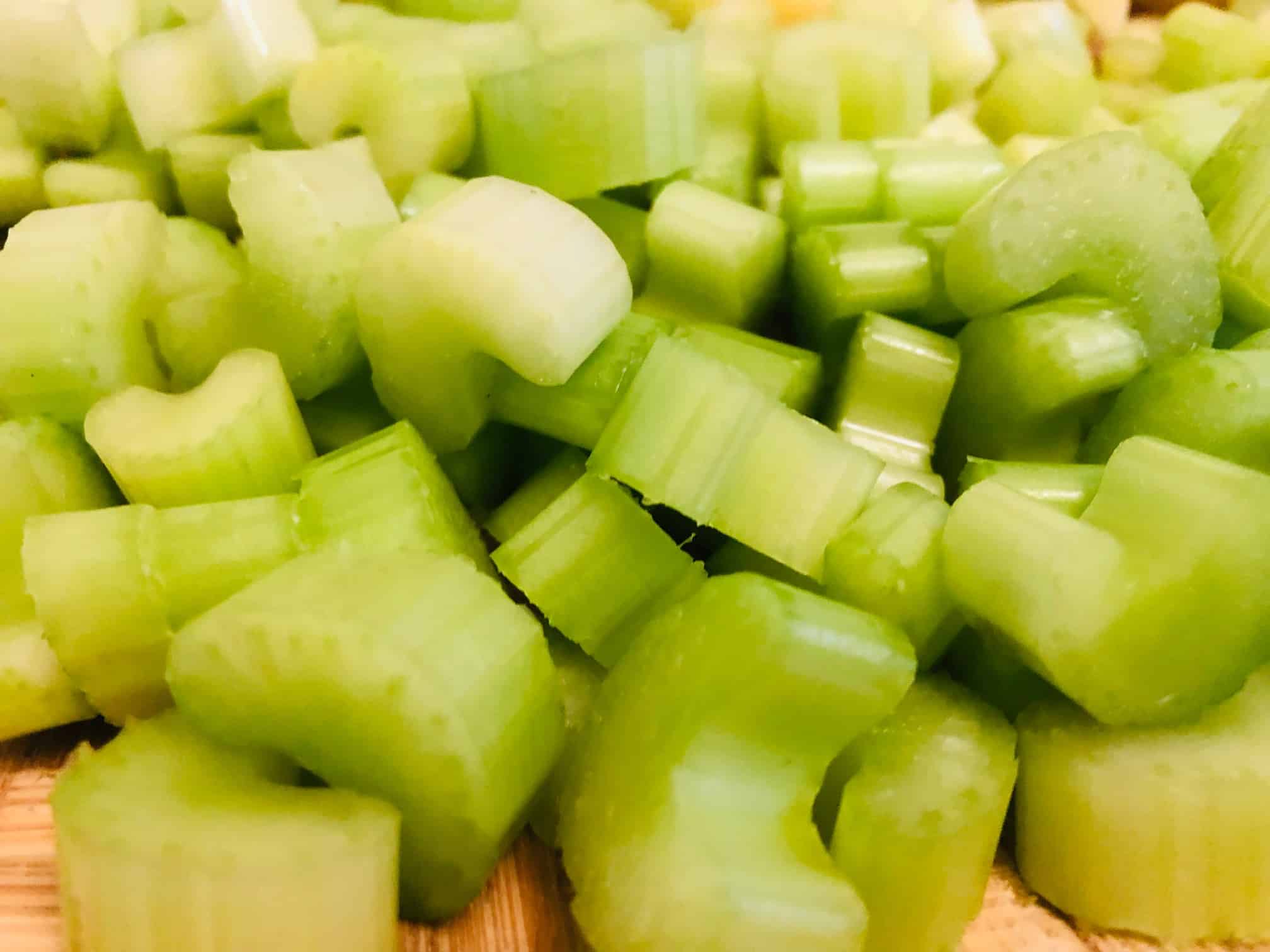 So, I was all prepared with my chilli flakes on hand, to sprinkle over the soup, to disguise all taste of celery – but here I am, already on my second bowl, without a chilli flake dispensed! Oh soup maker, you do have magical powers 😉
HOW TO MAKE CELERY SOUP
For this celery soup I wanted it simple yet thick/creamy in texture. When I want to thicken up a soup I usually add in chopped potato but you can also use cream (just stir it in at the end).
The only ingredients in this celery soup are;
400g celery, chopped
200g potatoes, chopped
3 cloves garlic, crushed
800ml chicken stock (or you can use vegetable stock).
I didn't bother with any sautéeing, it just all went in the soup maker. I gave it a quick stir and then set it off on smooth.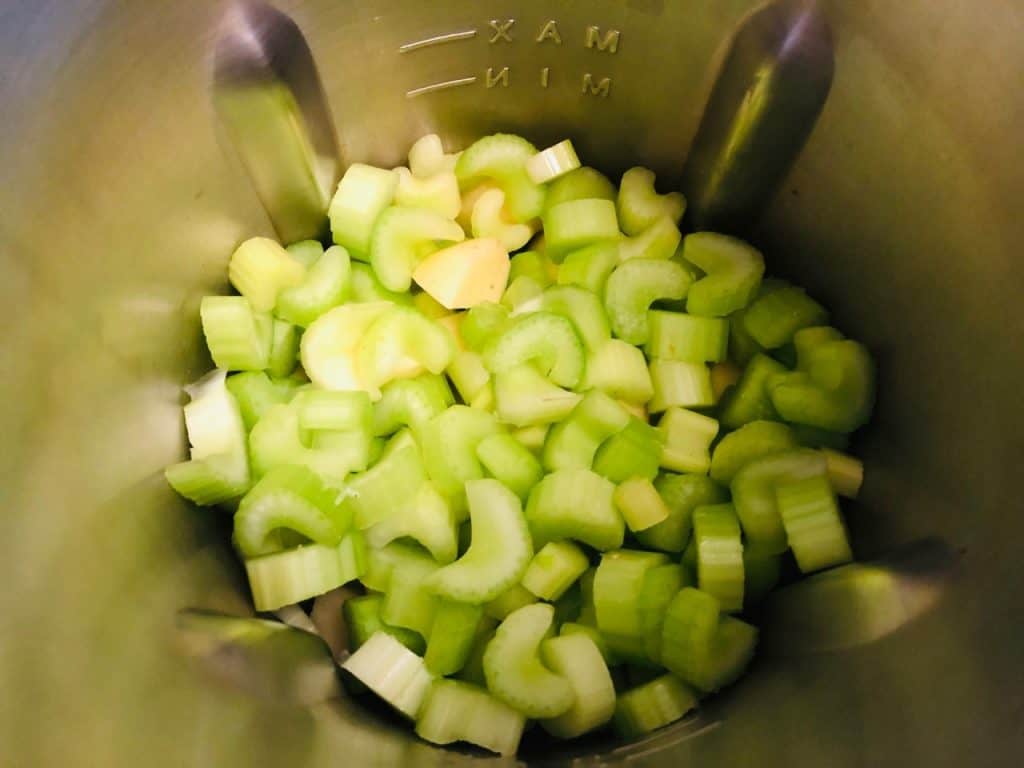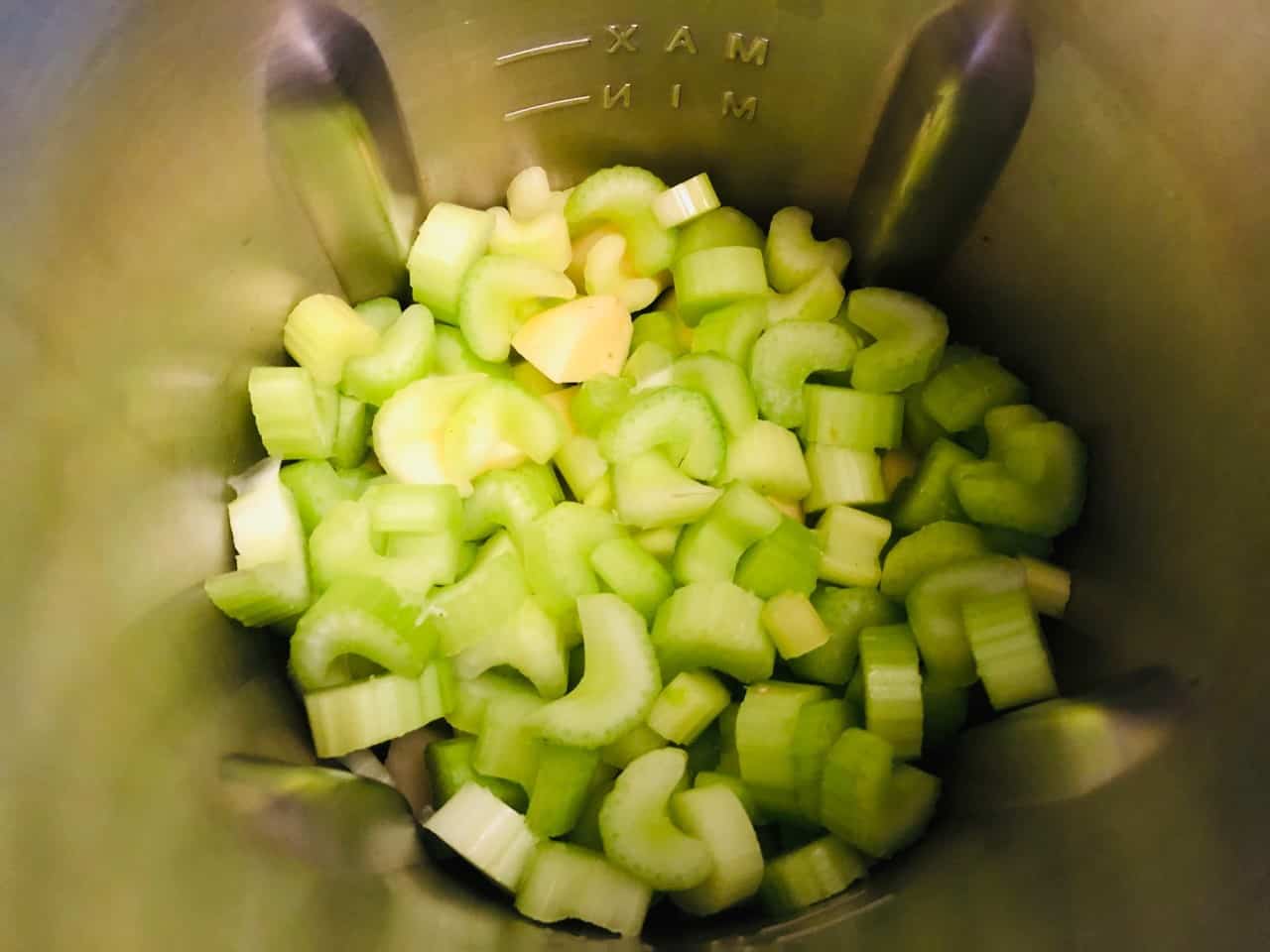 HOW MANY CALORIES IN CELERY SOUP?
Now I've double and tripled checked my numbers, and it would seem that I am correct – this celery soup contains 209 calories – which works out at just 52 calories per serving! – the perfect excuse to have double helpings 🙂 Quite possibly the lowest calorie soup I have ever made. No wonder so many people use it as a weight loss food.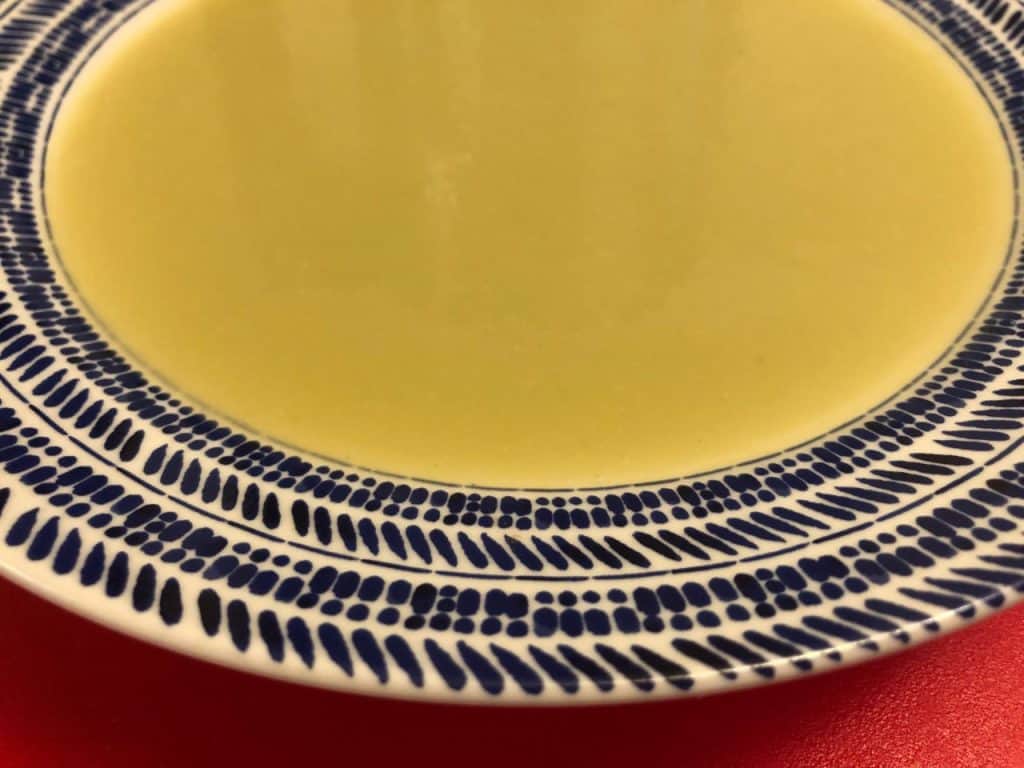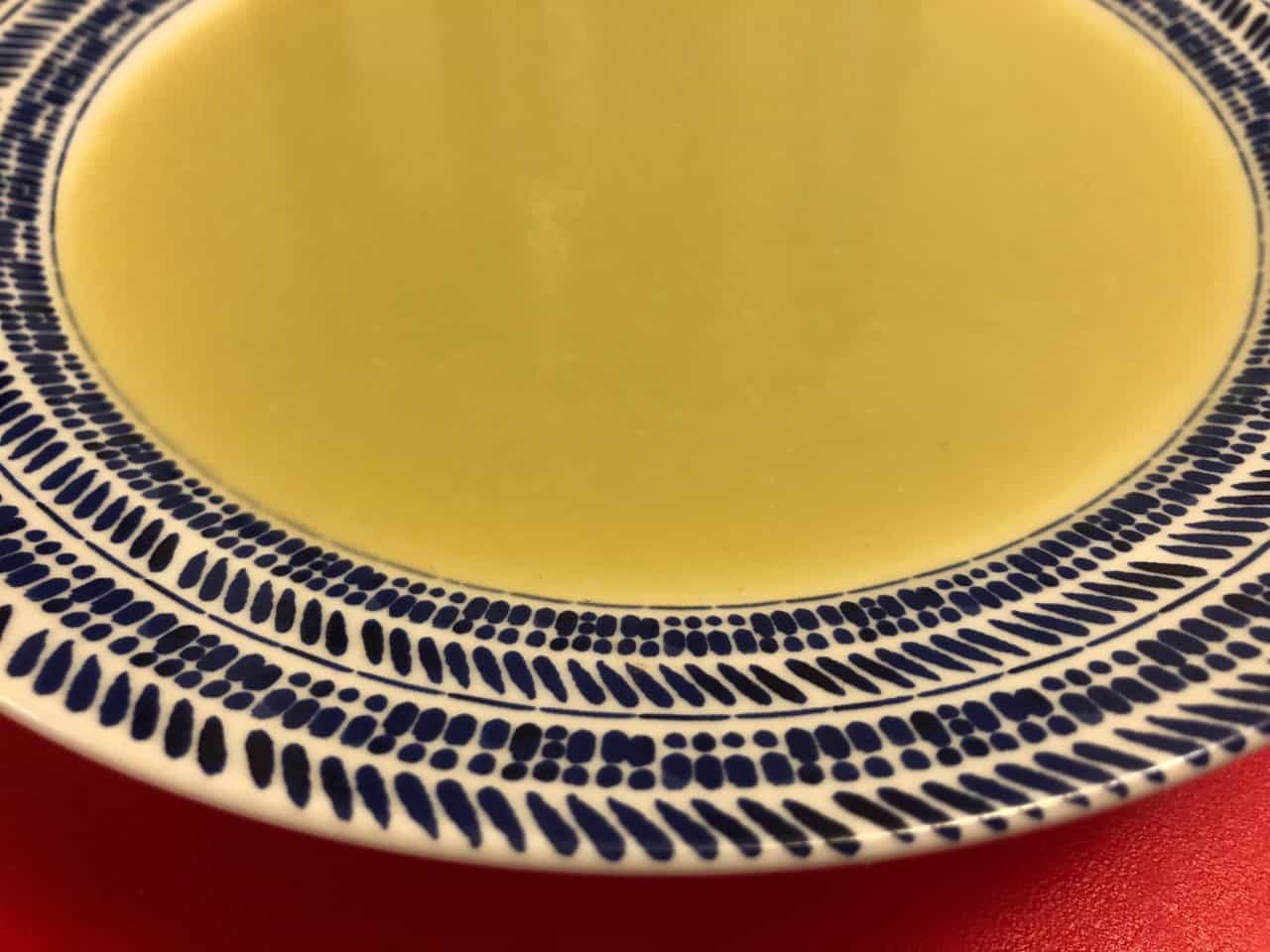 If you enjoyed this soup head over to my Soup Maker Recipes page on Facebook where I share more recipes. You can also join my newsletter to get recipes straight to your inbox. I will also let you know when my 2nd soup maker recipe book is available (it is really soon, I promise!)
As always if you have any questions or comments please let me know below (or you can email me).
You Might Also Like > Soup Maker Recipes (For The Morphy Richards)