I try to keep most of my soup maker recipes as simple as possible – the fewer ingredients and preparation, the better.
This celery soup is one of those recipes – a little bit of chopping, throwing it all in the soup maker, and 30 minutes later, you've got a delicious and nutritious soup!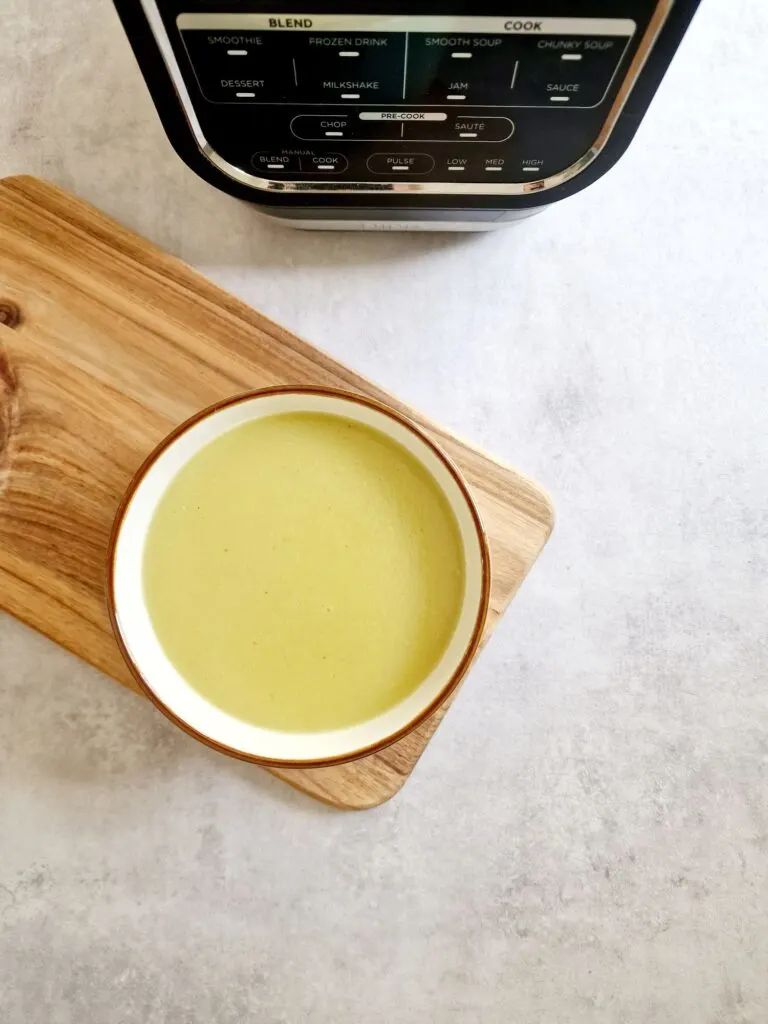 I'll be honest with you; I'm really not a fan of celery (sorry, celery). I really want to like it, but it's one of those foods that just doesn't get on with my taste buds. Although I do include it in some soups, it's not usually the main ingredient.
So, I was all prepared with my chilli flakes on hand to sprinkle over the soup, to disguise all taste of celery – but here I am, already on my second bowl, without a chilli flake dispensed!
Oh, soup maker, you do have magical powers 😉
How To Make Celery Soup In A Soup Maker
For this celery soup, I wanted it simple yet thick/creamy in texture. When I want to thicken up a soup, I usually add chopped potato, but you can also use cream (just stir it in at the end).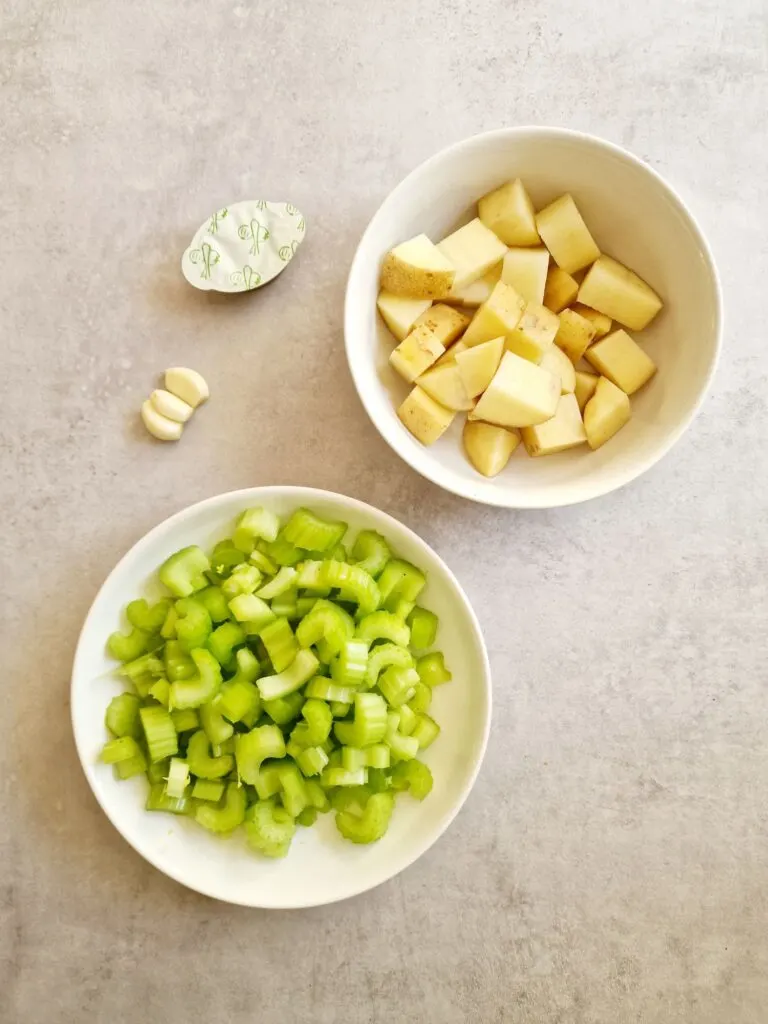 The only ingredients in this celery soup are;
400g celery, chopped
200g potatoes, chopped
Three cloves garlic, crushed
800ml chicken stock (or you can use vegetable stock).
I didn't bother with any sautéeing; it just all went in the soup maker. I gave it a quick stir and then set it off on smooth.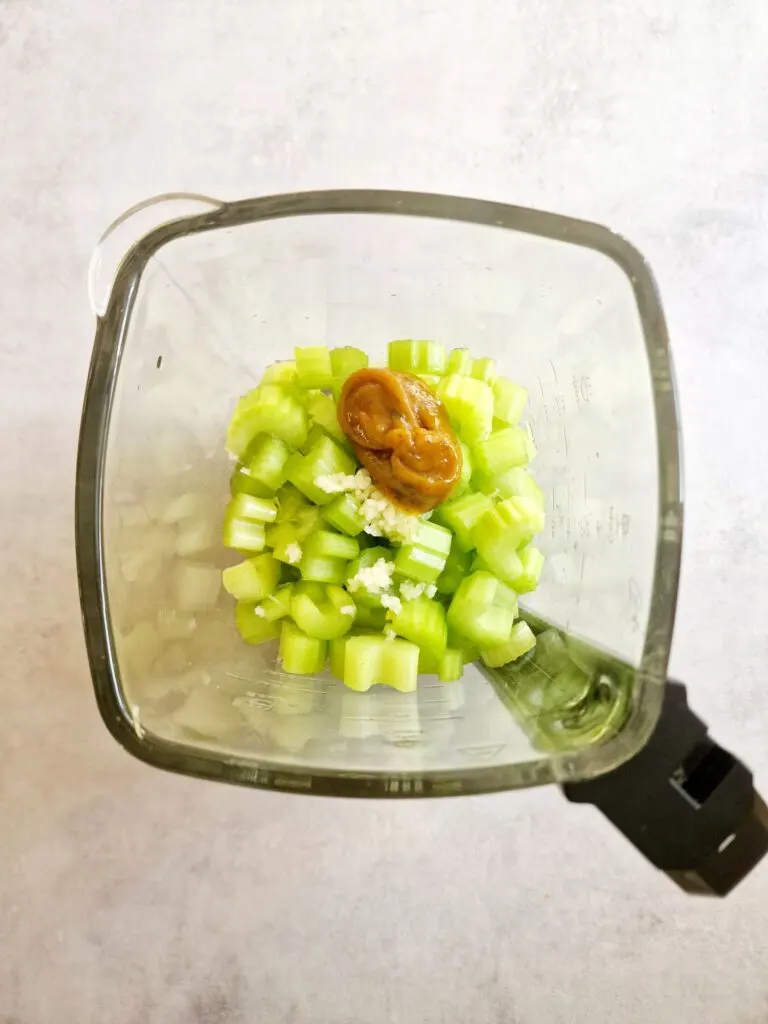 If you enjoyed this soup, head over to my Soup Maker Recipes page on Facebook, where I share more recipes.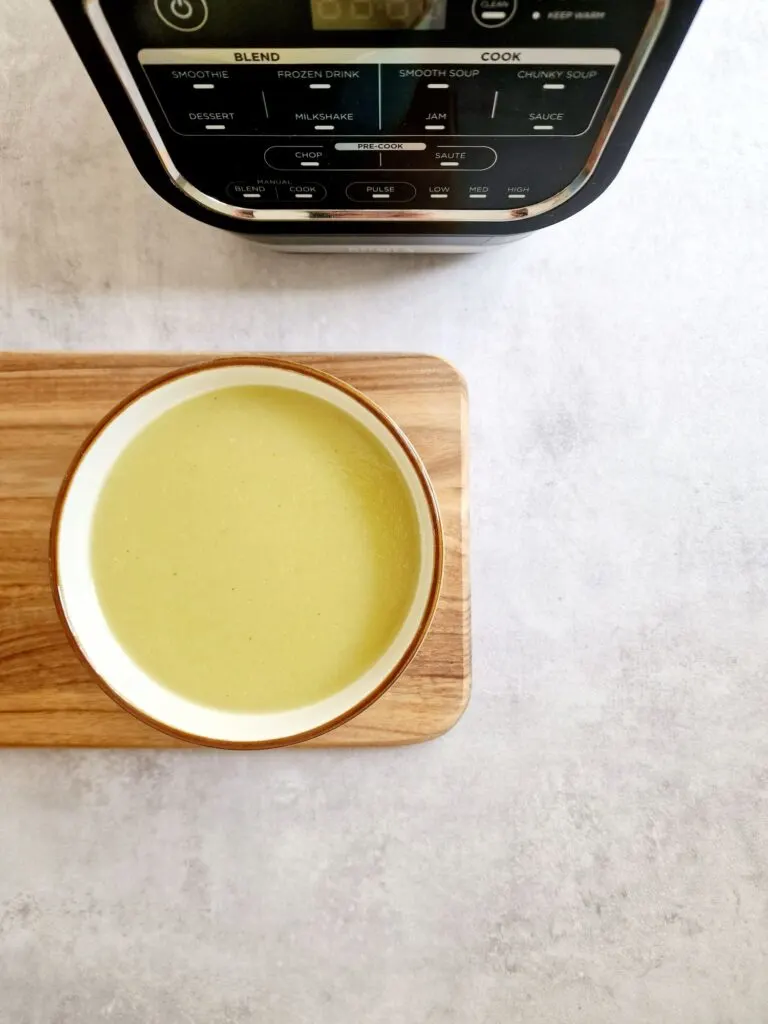 If necessary, add some extra seasoning and some croutons.
As always, if you have any questions or comments, please let me know below.
GRAB THE DIGITAL DOWNLOAD!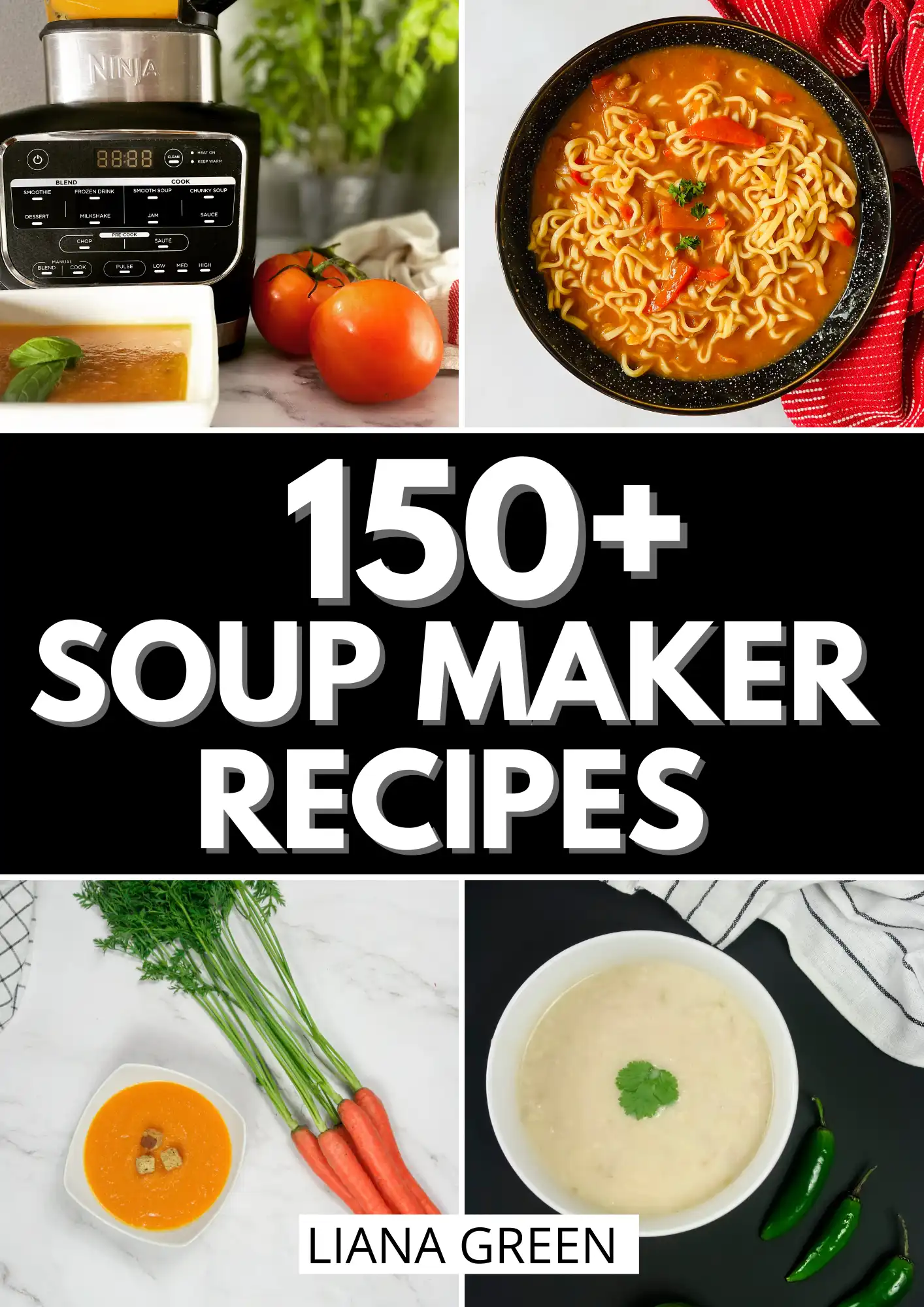 150+ Soup Maker Recipes (ONLY £3 INC FREE UPDATES)
Over 150 easy recipes, you can make in any soup maker 🥣
👩‍🍳 Recipes include:
Carrot & Coriander, Mexican Bean Noodle Soup, Easy Chicken Soup, Curried Parsnip, Thai Red Curry Soup, Bombay Potato Soup, Classic Vegetable, Minestrone Soup and many more!
Free updates automatically sent to you for the duration of the book!
BUY NOW