One of the most frequently asked questions I get asked is how to thicken soup.
No matter how you prefer your soup, smooth or chunky, if it turns out too thin and watery for your liking, you'll likely be disappointed.
Fortunately there are a variety of ways to thicken up a soup, either before, during, or after making the soup.
Today I'm going to outline the various different methods you can use to get a thicker soup.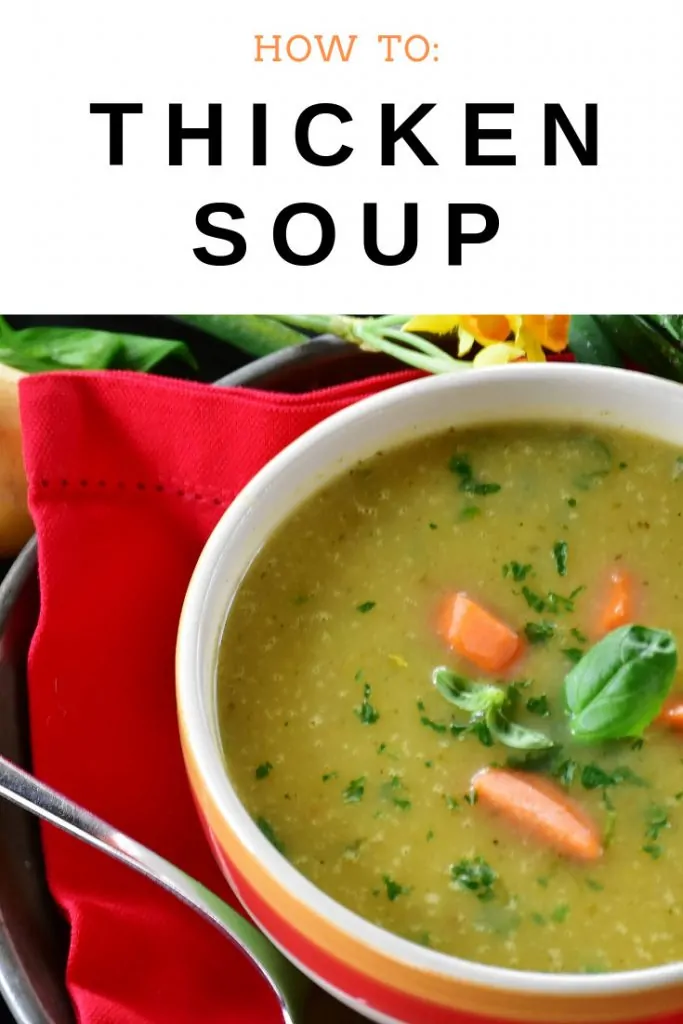 When Should You Thicken A Soup?
When you thicken up a soup will largely be dependent on what method you are using to make your soup.
Most of my soup making these days is done in one of my soup makers, but you can use these same methods if you are making soup in a pan on the hob, in a slow cooker, or even an electric pressure cooker.
At The Beginning
If you think a recipe looks like it's going to be too thin for your liking you can add in some ingredients before cooking;
chopped potato
red lentils (rinsed)
tinned butterbeans
coconut milk
When The Soup Is Made
Sometimes you won't know ahead of time whether a particular recipe is going to turn out thick enough for you. If this is a case you will need to thicken up the soup during, or at the end of making it.
Some ingredients that you can add once a soup has been made include;
cream (double or single)
yoghurt
crème fraiche
cheese
cornflour (mix 1tsp with a little water or milk and stir into hot soup until thickened to your preference)
mashed potato granules
thickening granules (can be found in most supermarkets)
But What If You Don't Want To Add In Any Extra Ingredients At All?
If you would rather stick to the exact ingredients in the recipe you can achieve a thicker soup by simply increasing the amount of the main ingredients in the recipe, and/or reducing the stock levels.
Side Note: Remember, if you are using a soup maker, you will need to stay between the MIN and MAX ingredient lines, depending on the manufacturer's guidelines.
You can also achieve a more textured/thicker consistency by blending up part of the soup.
If you are using a soup maker – this will only work on the 'chunky setting' – at the end of the cycle, you can manually blend it up in short bursts, checking in between pulses until it is just how you like it.
If you are making the soup in a pan, slow cooker or electric pressure cooker you can use a hand blender to control the consistency.
Do you use any of these methods for thickening soup? Or perhaps you have a tip not already mentioned? Please let me know in the comments, I'd love to hear from you!