Asparagus is one of those vegetables that can be prepared and cooked in many different ways. Asparagus soup requires very few extra ingredients added to it to turn it into a tasty and satisfying dish.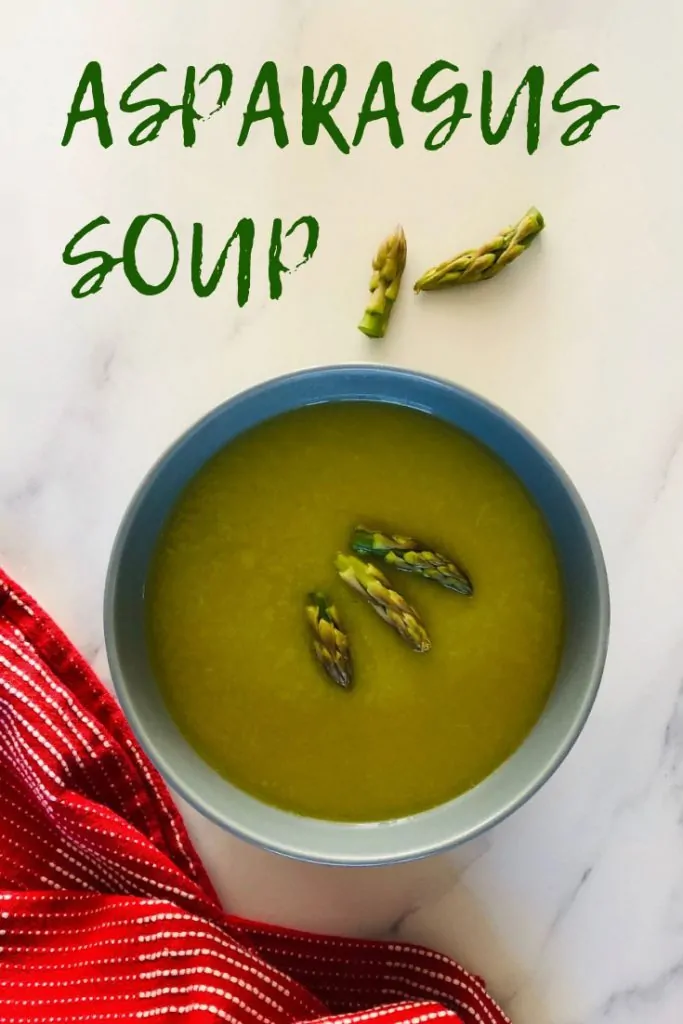 According to the website British Asparagus, asparagus is available from April until June. There are so many delicious ways to cook asparagus, whether it is as a sautéed side dish, in a salad, or as a soup, I like to try and use the whole of the asparagus.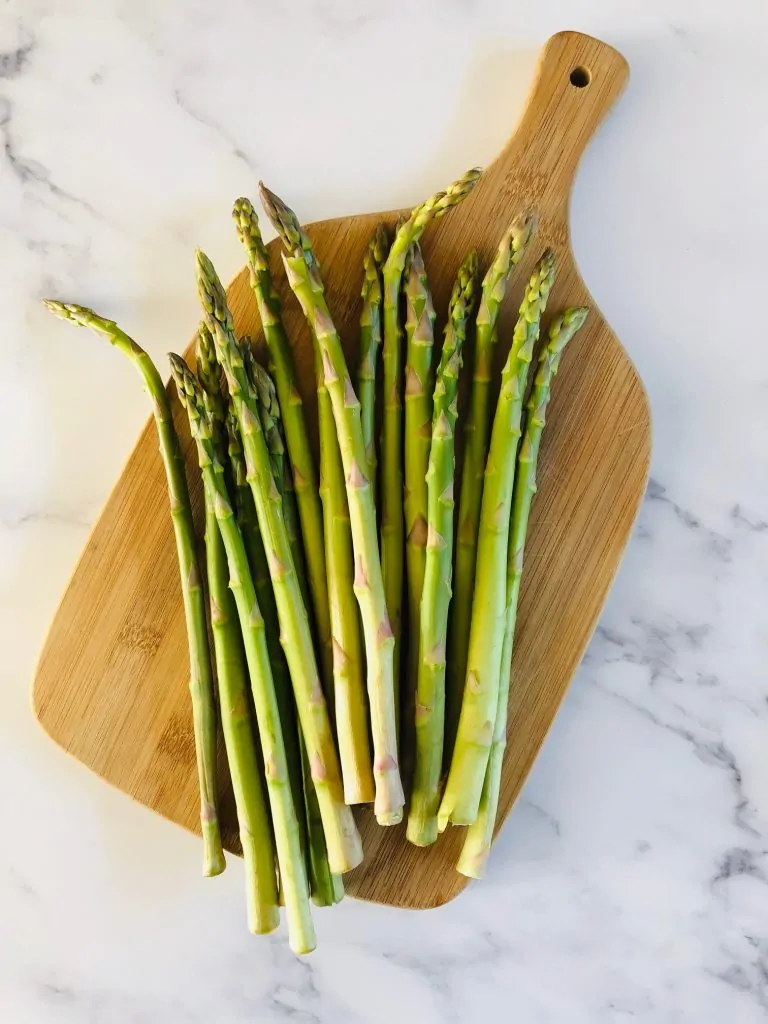 This is what makes asparagus soup so easy to make, the asparagus takes such little preparation, it really is a case of washing it, chopping it and then adding it to the soup maker.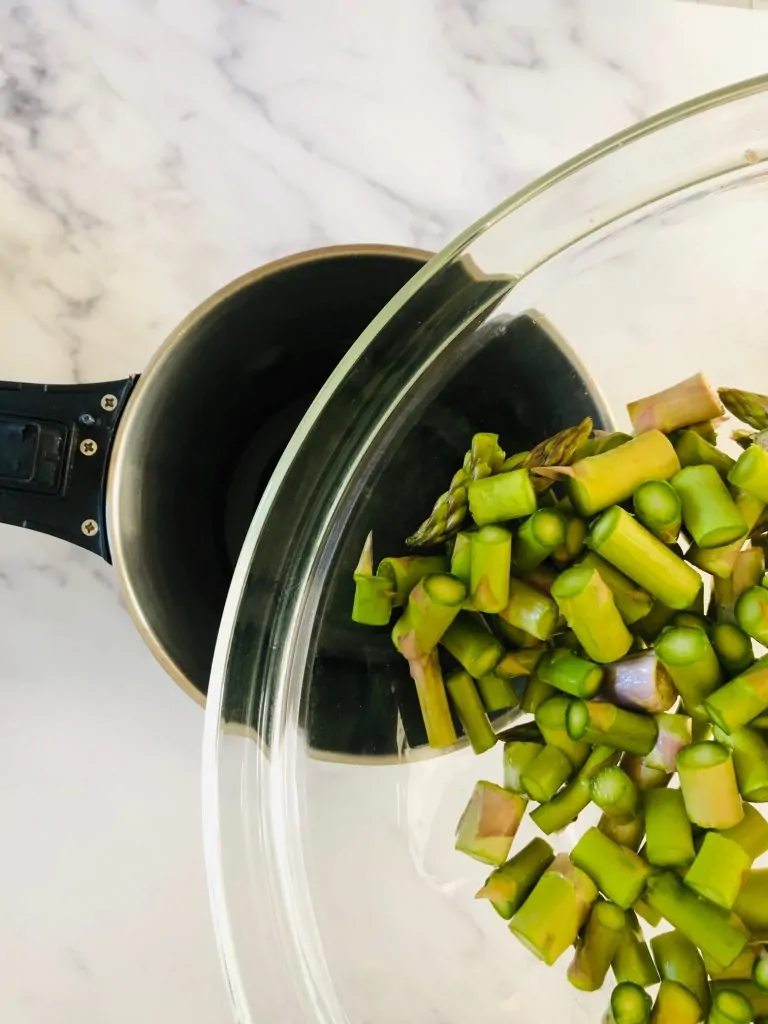 You can save a few of the asparagus tips for garnish. Just gently sautè them in some butter and garlic and add them to the bowl on serving.
Most soup makers are powerful enough that they will blend the asparagus up into a velvety smooth soup. I didn't need to put it through a sieve at the end to get rid of any lumps or stringy bits.
I added in a couple of sticks of celery, 1 medium potato, a garlic clove, 1 onion and some vegetable stock.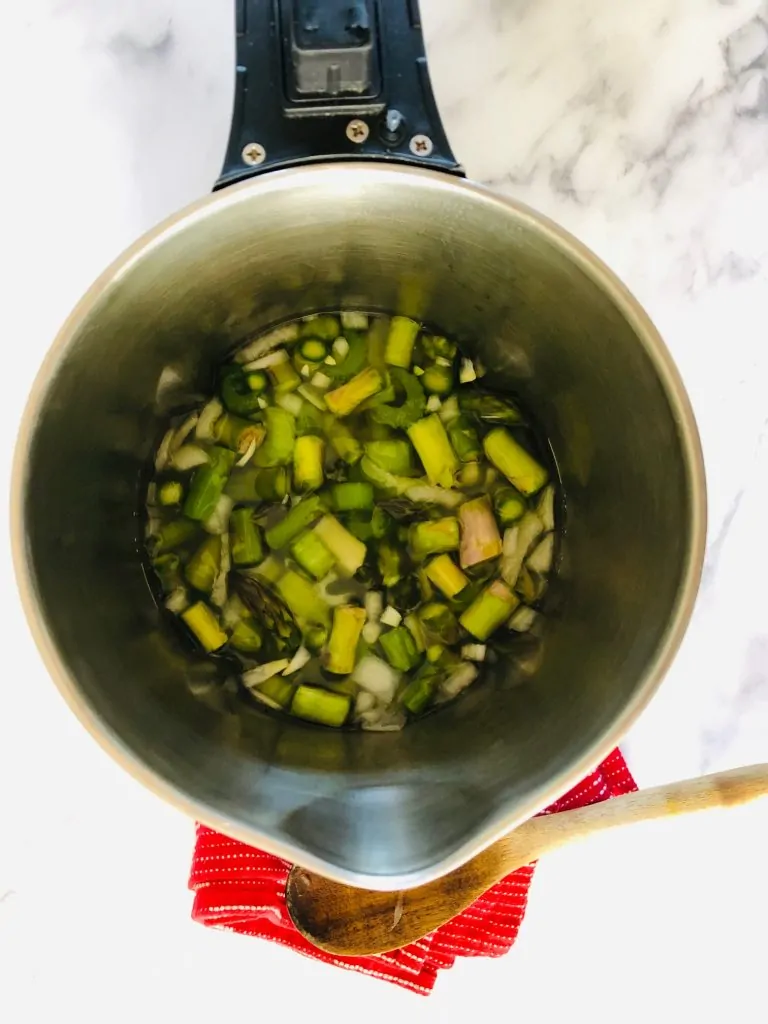 How Can I Make Cream Of Asparagus Soup?
At the end of the soup cycle you can just stir in some cream (single or double), or if you prefer some yoghurt or crème fraiche. If your soup maker has a blending function you can use this, or just stir it round with a spoon. You can also wait and stir it in once the soup is in a bowl.
Can I Make This Soup Without A Soup Maker?
Yes you can. Just follow the same recipe, adding everything to the pot, bringing it to the boil, then turn down the heat to a simmer for around 20 minutes, or until the asparagus is soft.
If you want it smooth you will need to use a hand blender at the end, or add it to a regular blender to whizz it smooth (check with your blender manual to ensure you can add hot liquids to it).
Depending on the power of your blender you may need to additionally put the soup through a sieve to remove any lumps or stringy bits.
Are you interested in find out more about soup makers? You can read my soup maker review here.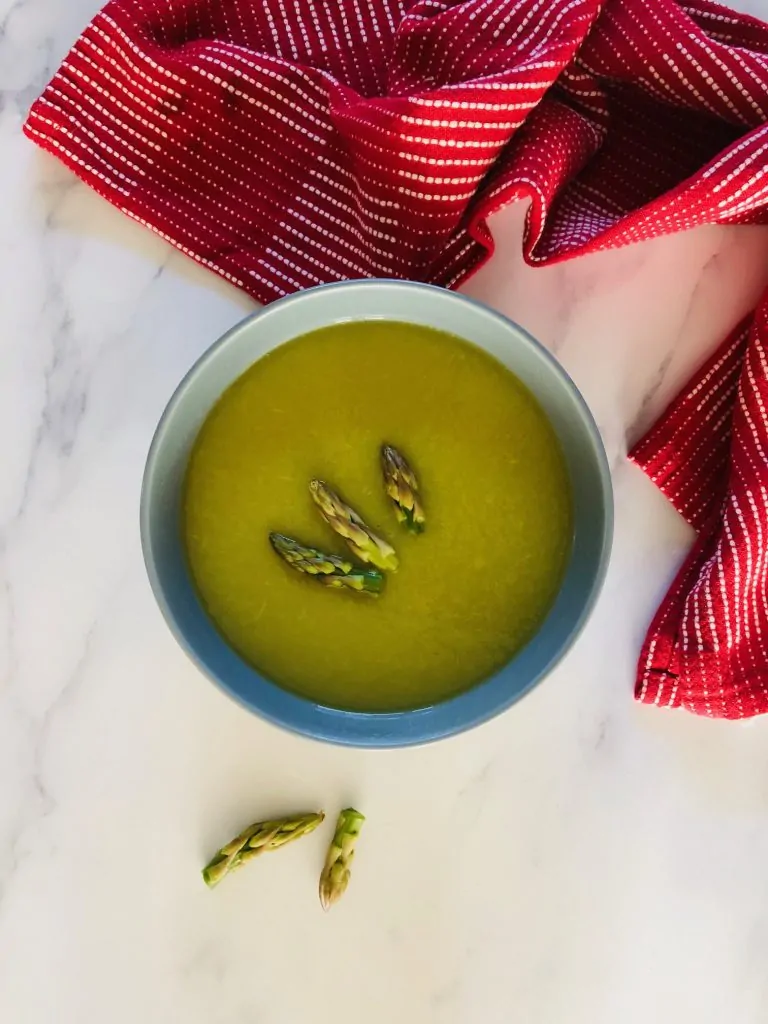 I hope you enjoy this recipe – let me know in the comments if you make it! You can also find some more soup maker recipes here.
If you would like to join a friendly bunch of soup makers and get some more soup recipe inspiration please feel free to join us over on my private Facebook group.
Other Soups You Might Enjoy