Butternut Squash Soup is one of my favourites. The power of the soup maker blends it up into a deliciously smooth soup, seasoned with all your favourite flavours.
Read on to see how easy it is to make this tasty soup in your soup maker.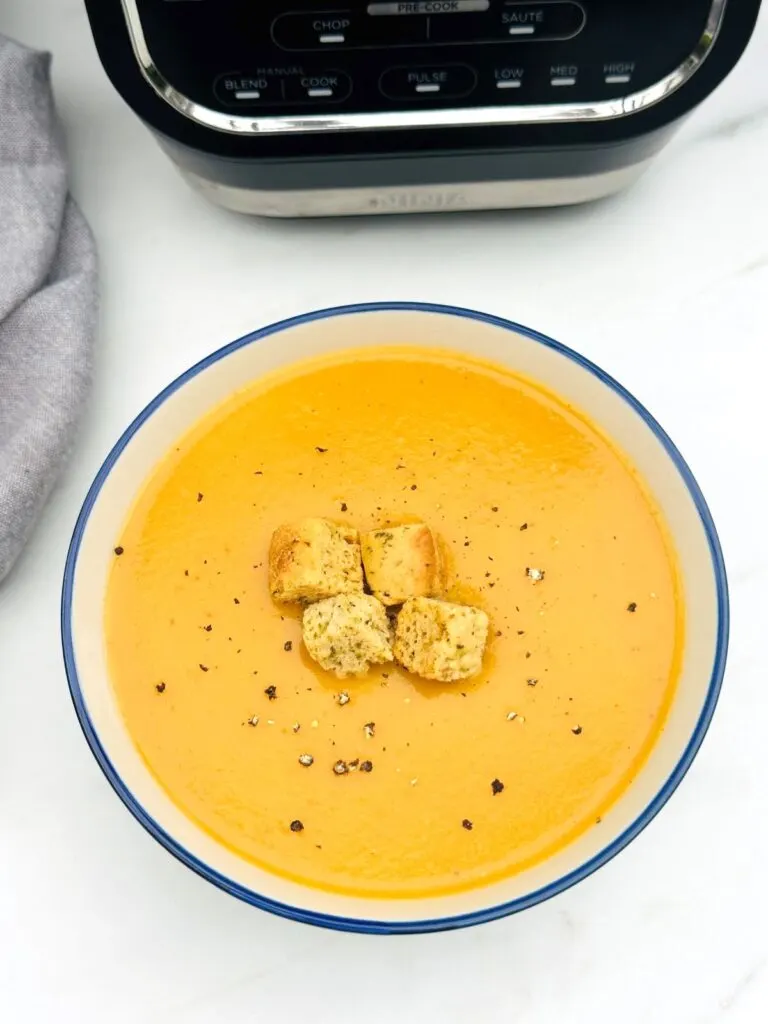 🛒 What You Need
In my opinion, you need very few ingredients to achieve a great tasting dish. This recipe only has onion, garlic, potatoes and stock added. You can, of course, add extra seasonings according to taste (more on this later on).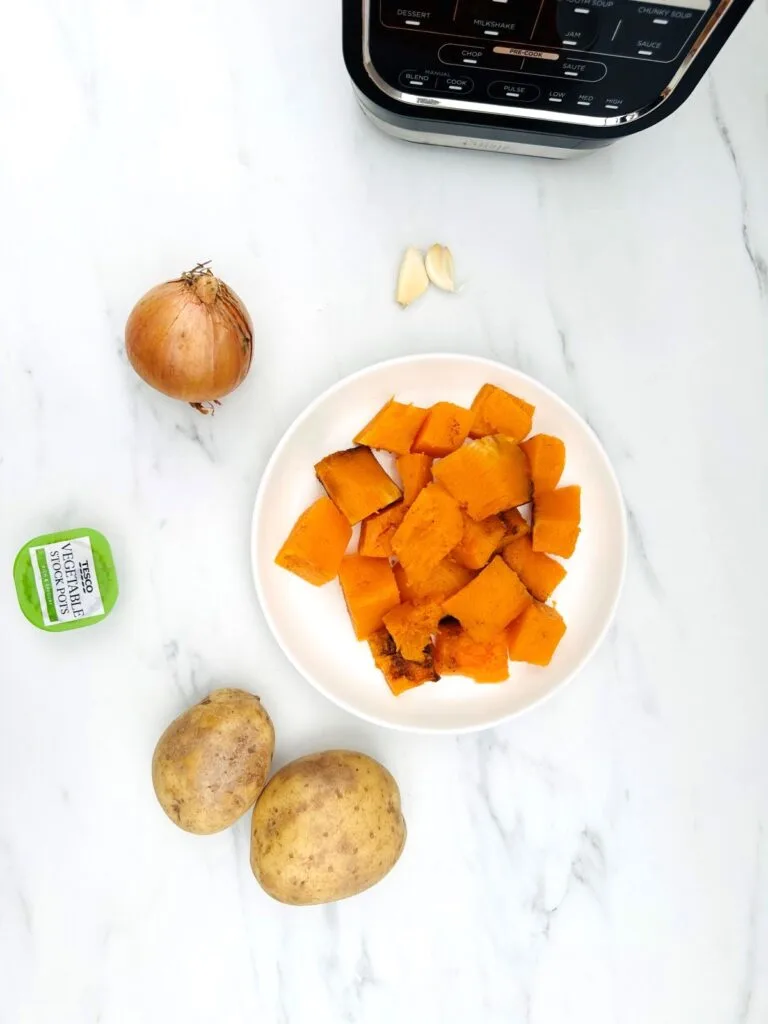 1 butternut squash, peeled and chopped (see below for options)
2 cloves garlic, crushed
1 onion, peeled and chopped
1 to 2 medium potatoes, chopped
Vegetable stock pot/cube (and hot water up to the line in your soup maker)
A note about the quantities: the exact amounts can be changed according to what you have available. I used an average-sized butternut squash which once peeled and chopped weighed about 600g. The amount of butternut squash you have to put in the soup maker will determine how many potatoes you can fit in.
How To Prepare Butternut Squash For Soup
There are various different ways to prepare butternut squash for soup.
Buy prepared butternut squash from the supermarket
Peel and chop a whole butternut squash and add to the soup maker
Cut butternut squash in half, leaving the skin on; scoop the seeds out and roast it in an oven or air fryer. When it's ready, peel the skin away and chop the squash into smaller chunks.
I tend to switch between the first option and the last. My preference is to air fry the butternut squash having oiled and seasoned it. Not only does this make the skin easier to peel, but by air frying (or oven roasting) it, the flavour takes on a richer more caramelised taste.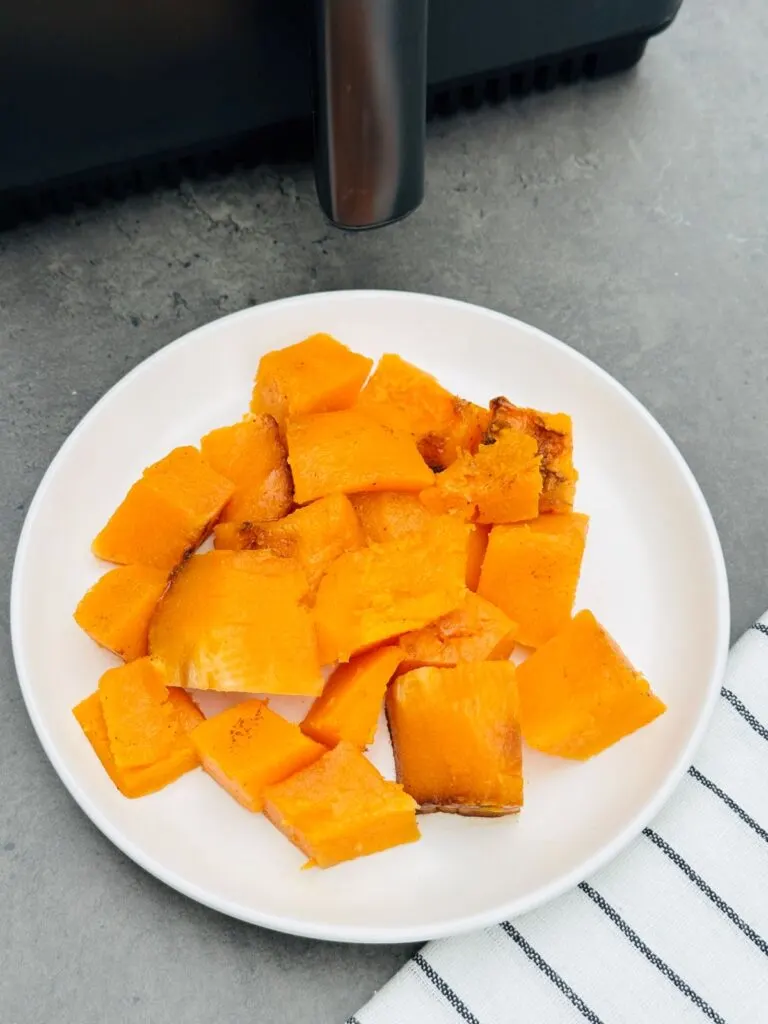 What Seasonings Go With Butternut Squash?
If you want to add some extra seasoning beyond salt and pepper you could include a little bit of cinnamon, nutmeg, cumin or ginger, among others.
👩‍🍳 Making It
Step 1
Once you have prepared the ingredients, add them all to the soup maker.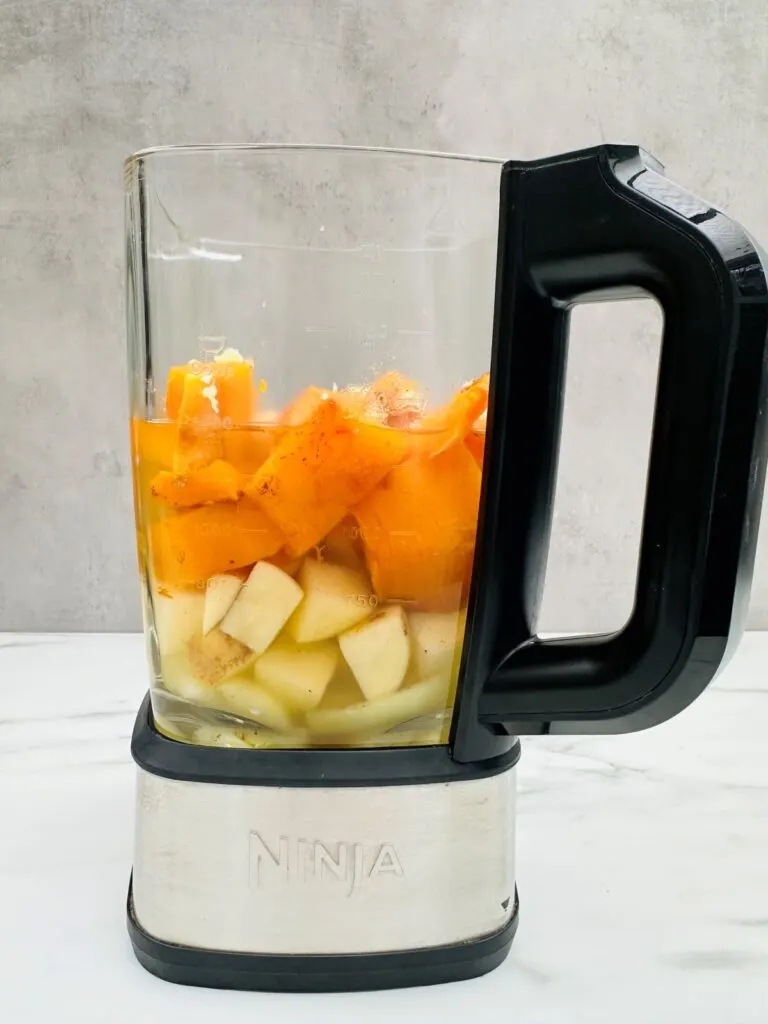 I prefer to add the stock pot or cube directly to the soup maker jug and then top it up to the maximum line.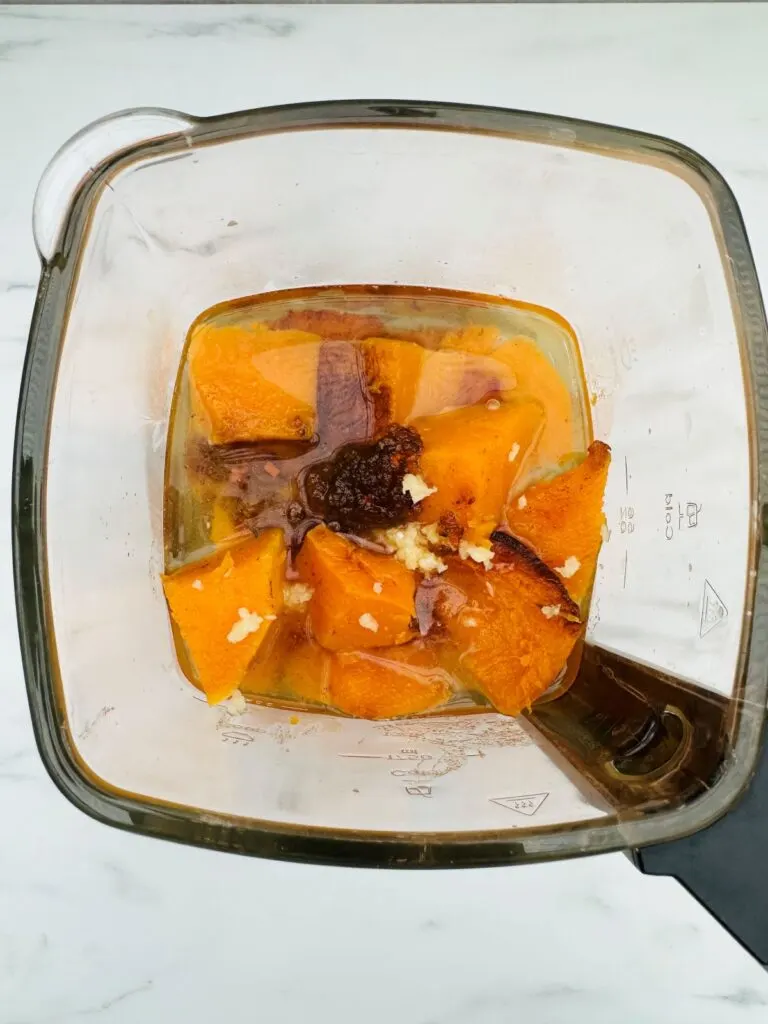 Step 2
Place the lid on the soup maker jug and set it off on the smooth setting.
Step 3
At the end of the soup maker cycle carefully remove the lid and serve. Season according to taste.
Step 4
Optionally garnish with croutons, or if you like seeds, you could roast or air fry the butternut squash seeds you removed and use them as a topping.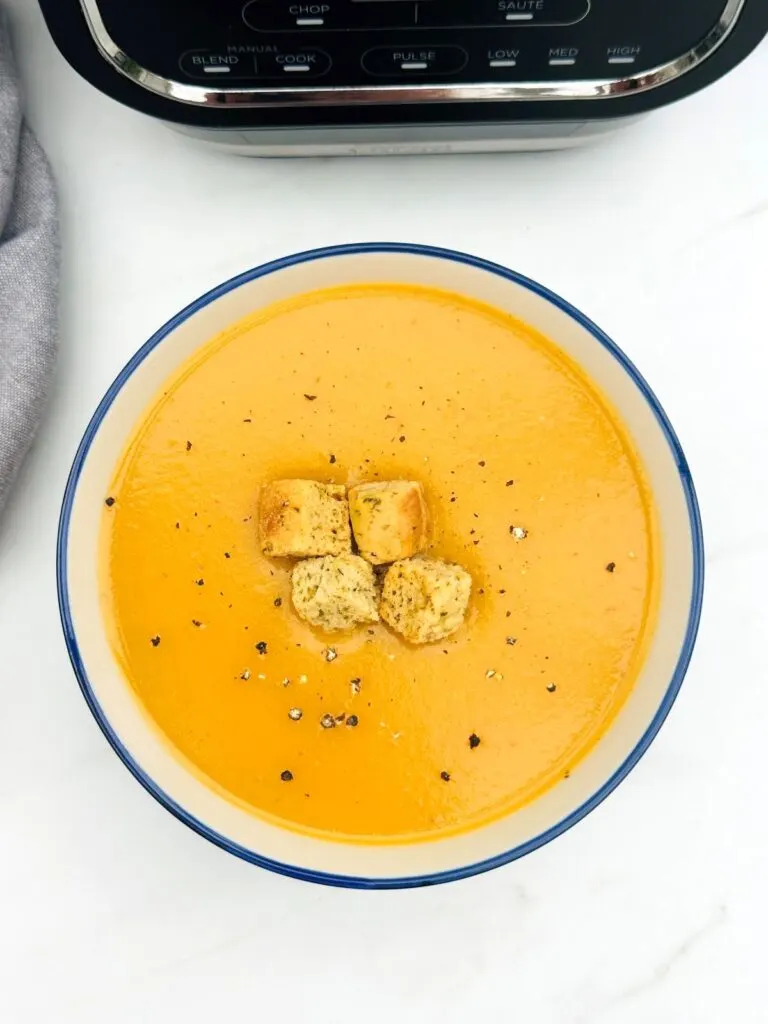 🧾 More Soup Maker Recipes
📚 Soup Maker Resources
📙 My Soup Maker Recipe Book On Amazon
GRAB MY BOOK!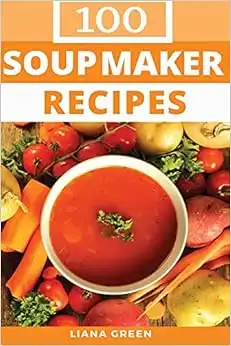 We earn a commission if you click this link and make a purchase at no additional cost to you.
👉 Recipe Card (Concise Instructions + Print)