Are you looking for some chicken soup recipes you can make in your soup maker?
I've rounded up some of my favourite chicken-based soup recipes, from classic chicken soup to those with a bit of spice.
Read on and let me know in the comments which one is your favourite!
Tips For Making The Best Soup Maker Chicken Soup
Check whether your soup maker recommends cooked chicken or if you can use raw chicken. Most soup makers require the chicken to be cooked. This is because the soup-making cycle isn't long enough to ensure the chicken is cooked all the way through. The Ninja Soup Maker is an exception to this rule, in which you can use raw or cooked chicken.
My preferred cut of chicken to use in a soup maker is boneless chicken thighs, but you can also use chicken breasts. Or any boneless, cooked chicken.
If the chicken soup is too bland, add some seasoning, like salt and pepper, or some of your favourite herbs and spices.
GRAB MY BOOK!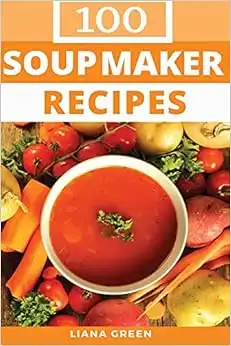 We earn a commission if you click this link and make a purchase at no additional cost to you.
📍 Pin It For Later!