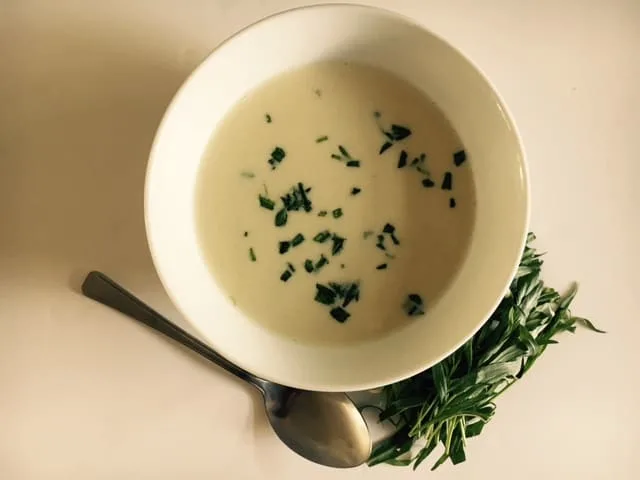 I've been craving chicken soup all week. As much as I love a classic creamy chicken recipe, I fancied something a little extra. Whilst checking out the fresh herbs in the supermarket this morning the tarragon caught my eye.
It's typical to pair tarragon with chicken, as well as fish dishes. It works perfectly well with soups, both in the recipe and as a garnish on top.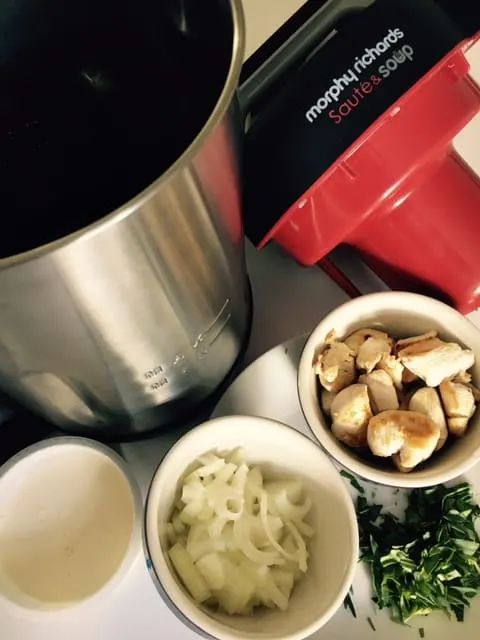 I made this in my soup maker (you can check out my review here), but it is just as easy to make in a saucepan on the stove.
I usually make chicken soup with leftover meat from another meal. As we haven't yet had chicken this week I ended up buying some chicken breast to cook and use in the soup maker. I told you I was craving it!
This is a really simple to make recipe with the addition of double cream at the end. If you want to make it even creamier you can add in some potato, but I like a thinner consistency, so the double cream was enough for me.
I also wanted to add some fresh lemon juice but I forgot to buy any – but I made it anyway! Feel free to add some in to add to the flavour a little more.
If you are interested in more soup maker recipes you can get a copy of my book, 100 Soup Maker Recipes on Amazon.