A soup maker is a perfect way to make a variety of different soup maker recipes. I love experimenting with different tastes – and this Jamaican Jerk Chicken Soup is the result of one of those experiments!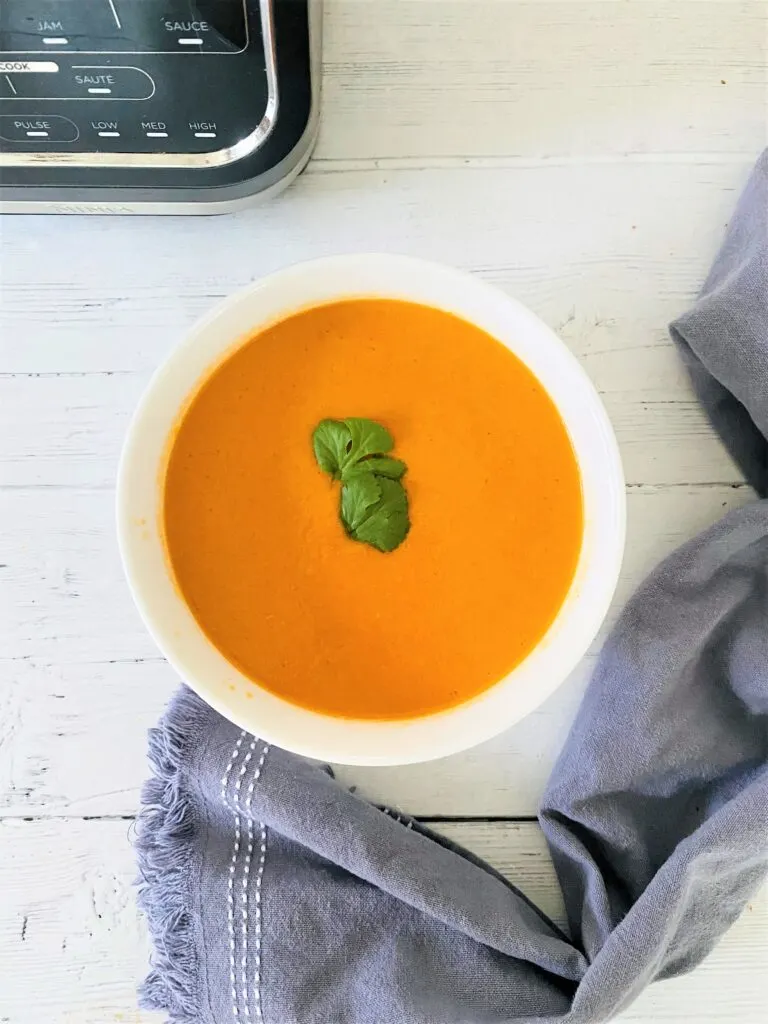 How To Make Jamaican Jerk Chicken Soup
This adaptation of a Jamaican Jerk chicken soup can be made with a variety of different ingredients – you can add some extras, or leave out some that you don't fancy – more on that further on.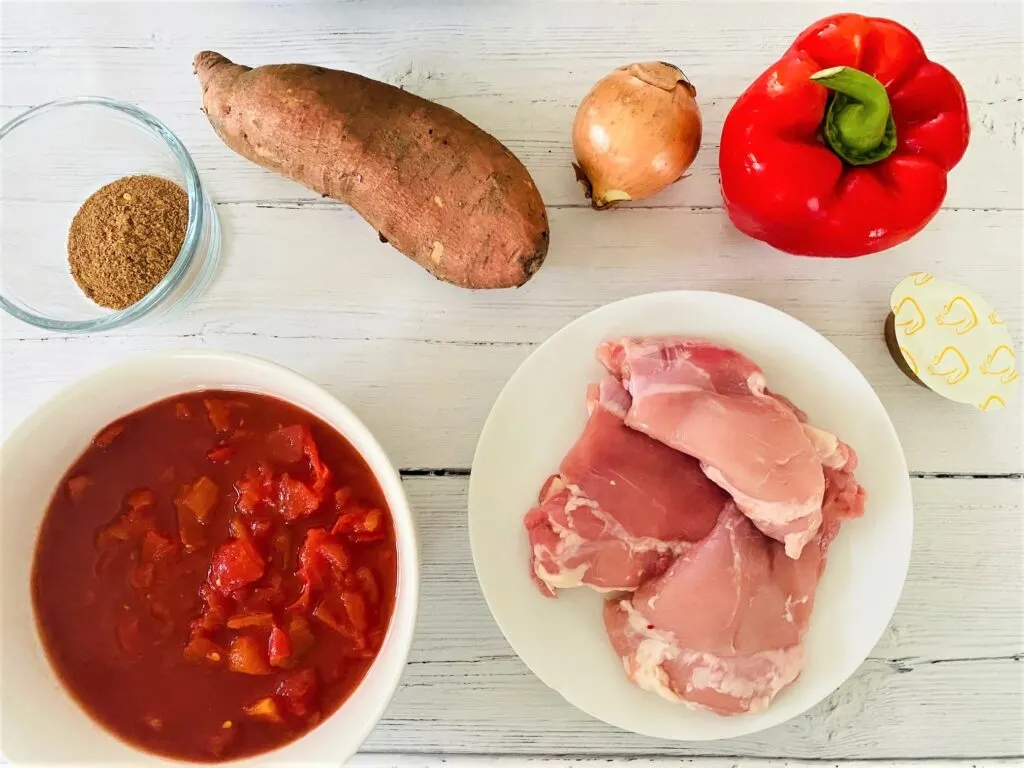 What You Need:
Soup maker – I used a Ninja Soup Maker, but you can use a different model (you might need to adjust the amount of ingredients a little depending on the size.
2 to 3 boneless chicken thighs, or equivalent – you can use raw in a Ninja but you will need to use cooked chicken in other models (perfect for using up leftovers!)
1 x 400g tin of chopped tomatoes or passata
1 onion, chopped
Sweet potato, chopped – I used about 100g
1/2 sweet red pepper, chopped
1 tbsp jerk seasoning – add more for more heat
1 chicken stock pot
Optional Extras:
1 x chopped chilli
1 x small tin sweetcorn
Add everything to the soup maker jug and give it a good stir – this is especially true for soup makers that have a tendency to burn (the passata/tomatoes can sometimes stick).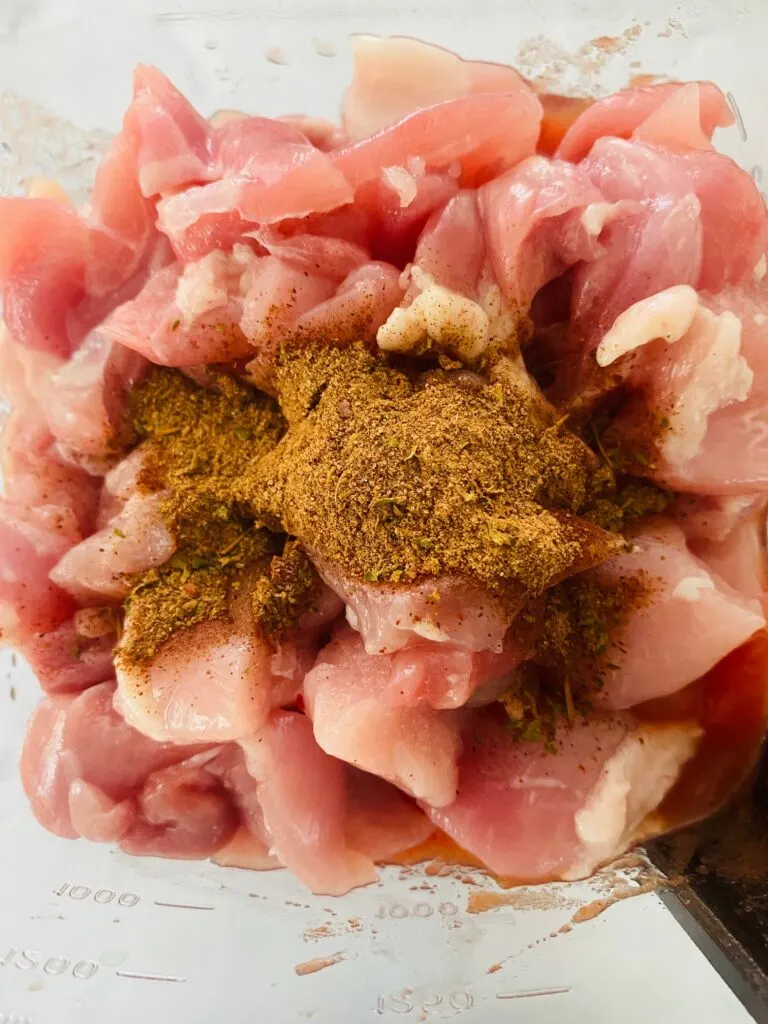 I would recommend cooking this soup on chunky and then doing a partial blend at the end. Although this was my intention for this soup I absentmindedly pressed the smooth button! It still tasted great but I think I would prefer it with a slightly chunky consistency. When I next make it I will do that and add those photos here too!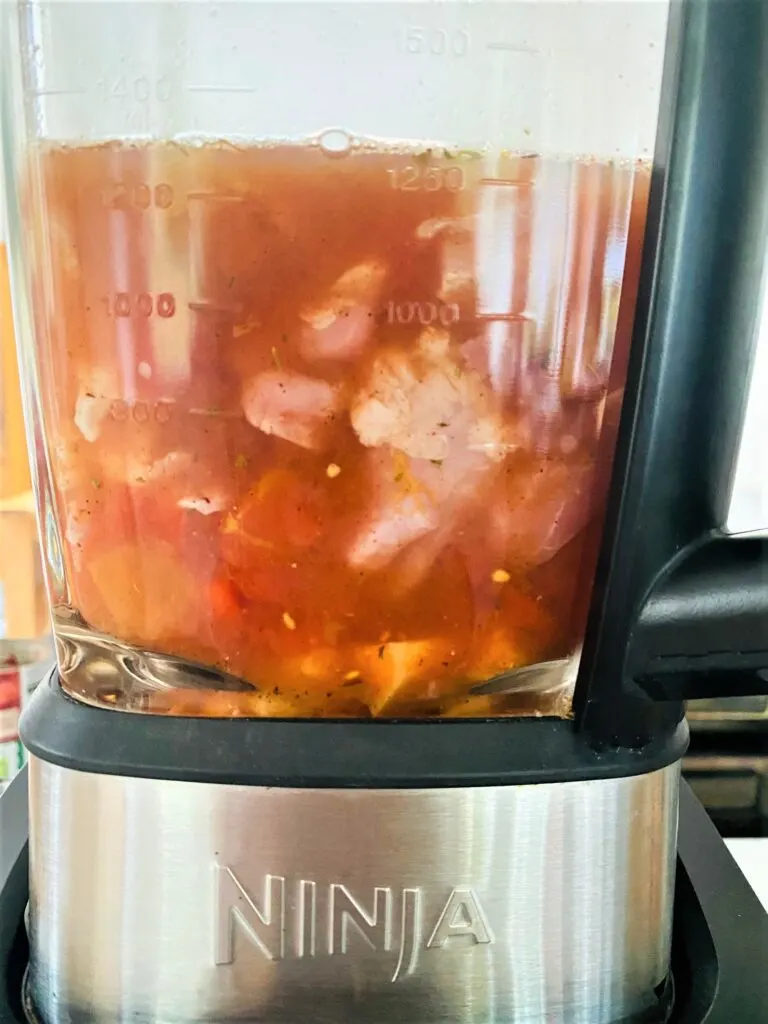 I hope you like this Jamaican Jerk Chicken soup maker recipe – if you want a meat-free version you should check out my Jamaican Jerk Sweet Potato Soup.