Sweet potato when blended in a soup maker comes out beautifully smooth. Sweet potato really is one of my favourite foods to make a soup with.
My other is chillies. I really struggle not to throw them into every meal I make, I know they're not for everyone!
If you're a chilli lover, but the rest of the house are not, one way round it is to add chilli flakes at the end, just sprinkle them on top.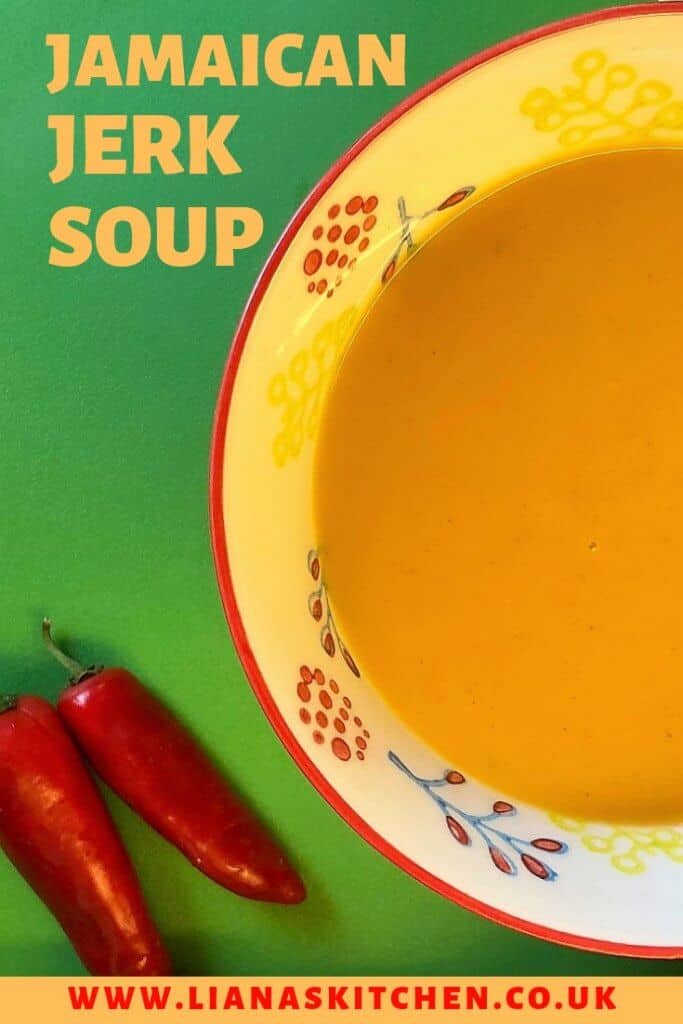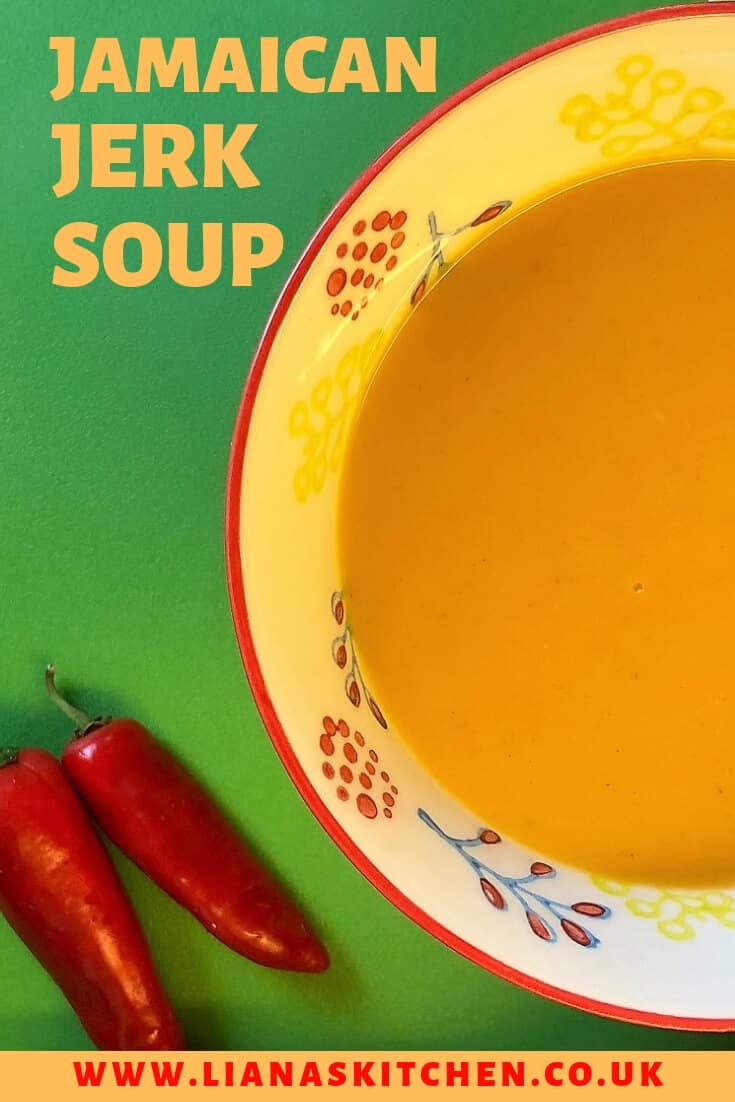 This soup maker recipe has very few ingredients and takes very little preparation. Just peel and dice around 3 to 4 sweet potatoes (approx. 600g), slice up 1 onion, peel and crush 2 cloves garlic and slice up 1 red chilli. If you don't want to risk a soup that might be too hot for you, remove the seeds from the chilli.
I sautéed the onions and garlic in 1 tbsp. butter, but you can use your choice of oil, or leave out this stage completely if you don't have a sauté function on your soup maker.
You Might Be Interested In > Soup Maker Buying Guide 2019
Then just add in all the remaining ingredients! Jerk seasoning is a handy spice mix to have, it is really useful for Air Fryer Jerk Chicken, as well as Slow Cooker Jerk Chicken.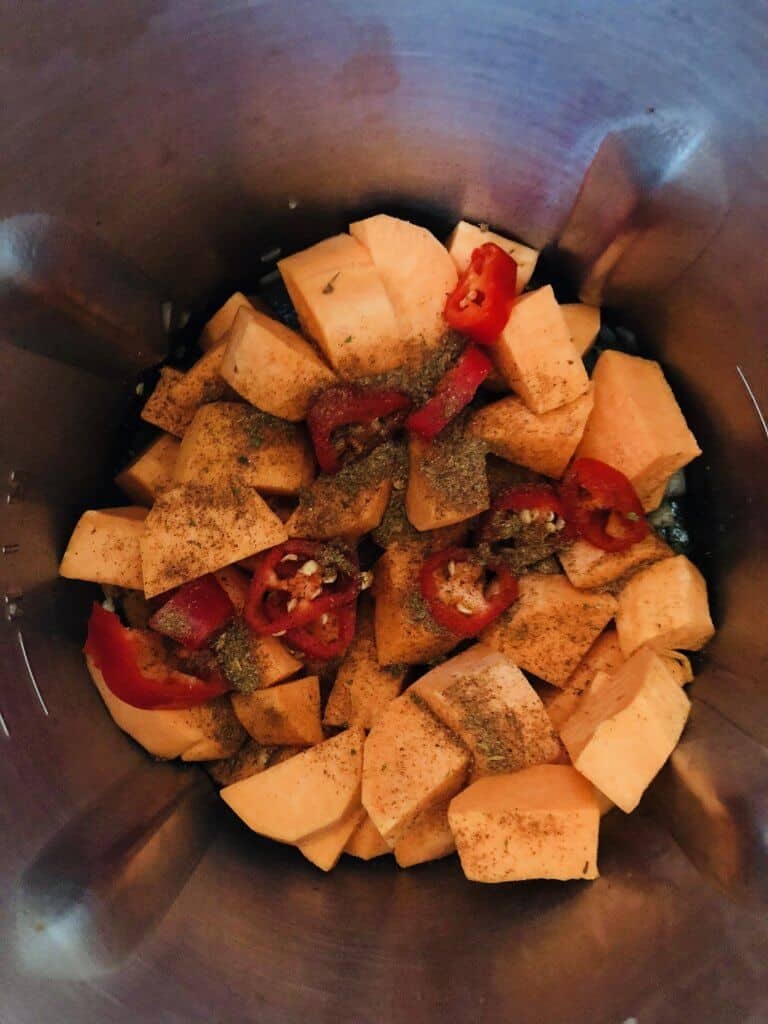 Set the soup maker off on smooth and that's about it.
Going forward I'm going to try and remember to add calorie counts to my recipes as some of you have commented that they are useful.
Calories: 145 per serving (add around 30 if you are using butter/oil)
Enjoy!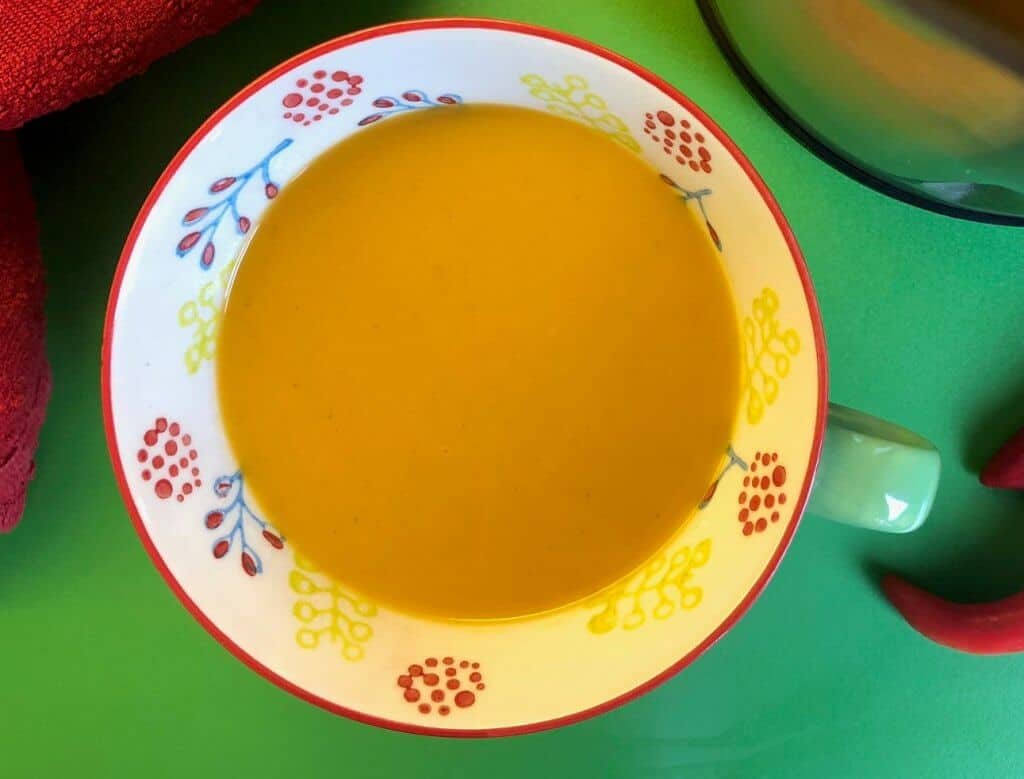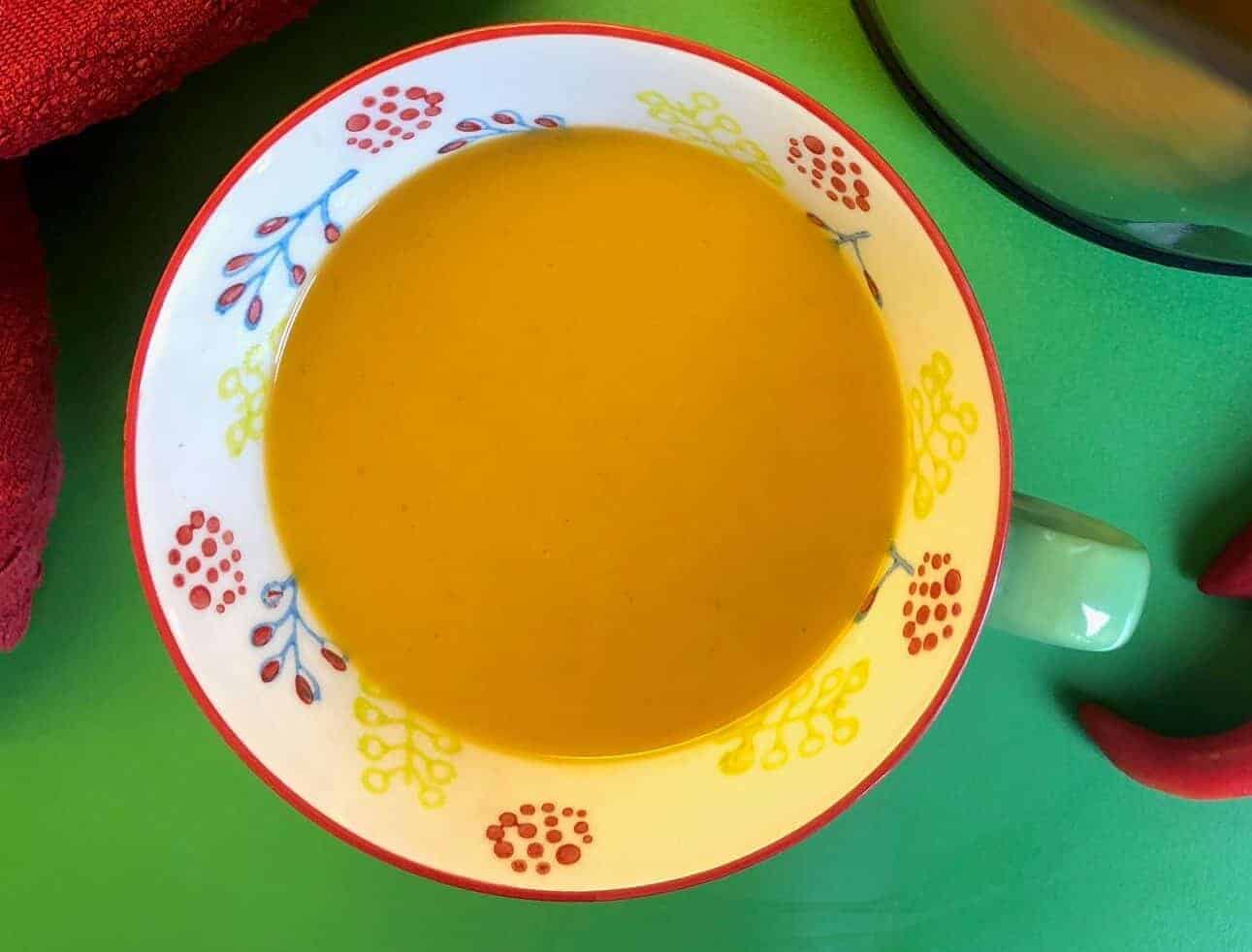 If you enjoyed this soup head over to my Soup Maker Recipes page on Facebook where I share more recipes. You can also join my newsletter to get recipes straight to your inbox. I will also let you know when my 2nd soup maker recipe book is available (it is really soon, I promise!)
As always if you have any questions or comments please let me know below (or you can email me).
You Might Also Like > Soup Maker Recipes (For The Morphy Richards)