Are you looking for a filling full of flavour soup?
Look no further than this black bean and sweet potato soup in a soup maker!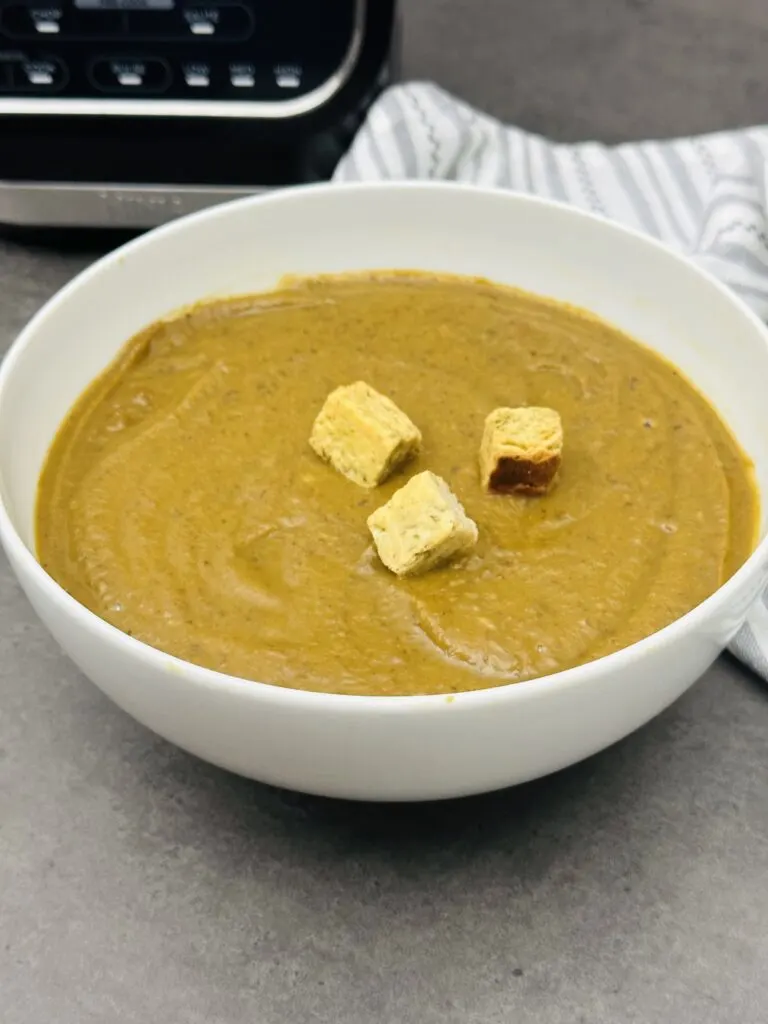 How To Make Black Bean and Sweet Potato Soup
Black beans are a handy standby to have in the cupboard for a variety of meals. They work well in stews as well as soups. I like adding some sweet potatoes and spices to add some sweet warmth to this soup.
You can add in whatever spices you have on hand; for this recipe, I added a little cayenne pepper as well as cumin.
The following soup has been made in a Morphy Richards Soup Maker (1.6L capacity) and a Ninja Soup Maker (1.4L capacity).
It can be made in any soup maker.
I used the same quantities in both; the latter made a thicker soup with less room for the stock – if you prefer a thinner consistency, you can add some extra hot stock or water to thin it out at the end.
What You Need: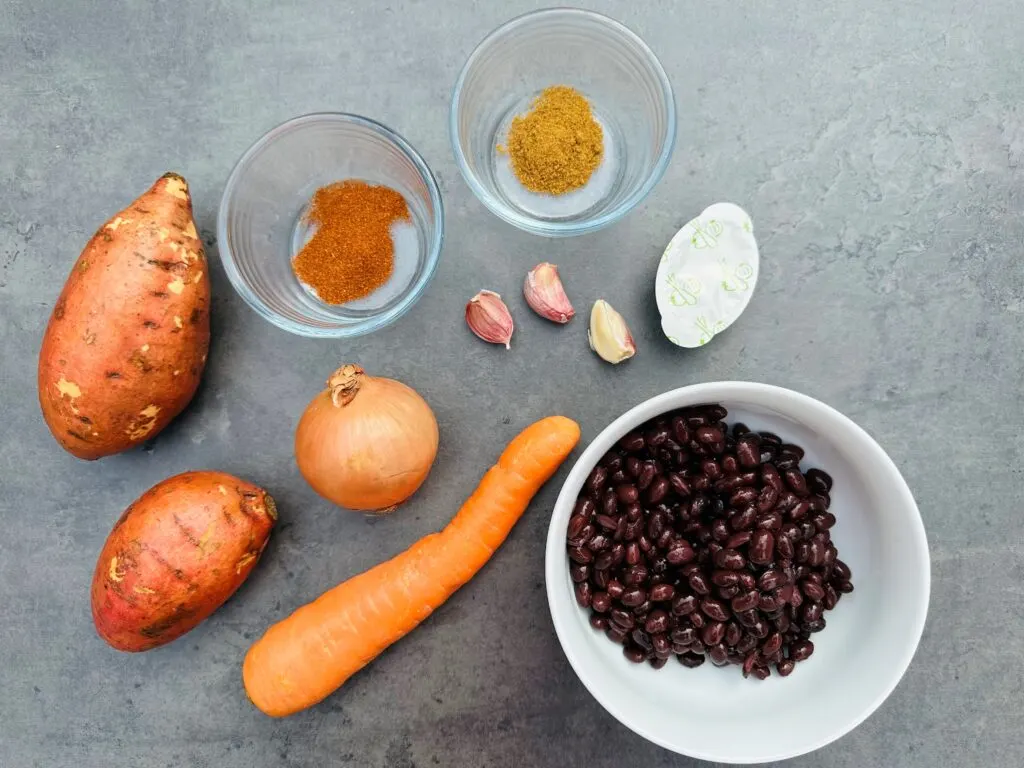 Onion and garlic – I used one onion and three cloves of garlic.
Carrot – I used a medium-sized carrot.
Sweet potatoes – I used two medium sweet potatoes.
Black beans – I used a 400g can (I drained the water, but you can also include it).
Cayenne pepper and ground cumin – I used one teaspoon of each. You can substitute with other spices and add two teaspoons of mild curry powder.
Vegetable stock pot.
Making The Soup:
This soup is very quick and easy to prepare. Aside from a little peeling and chopping, there really isn't much preparation involved with this soup recipe, yet the results are delicious.
I typically don't peel the sweet potatoes or carrots; most soup makers blend everything so well that the soup will be velvety smooth.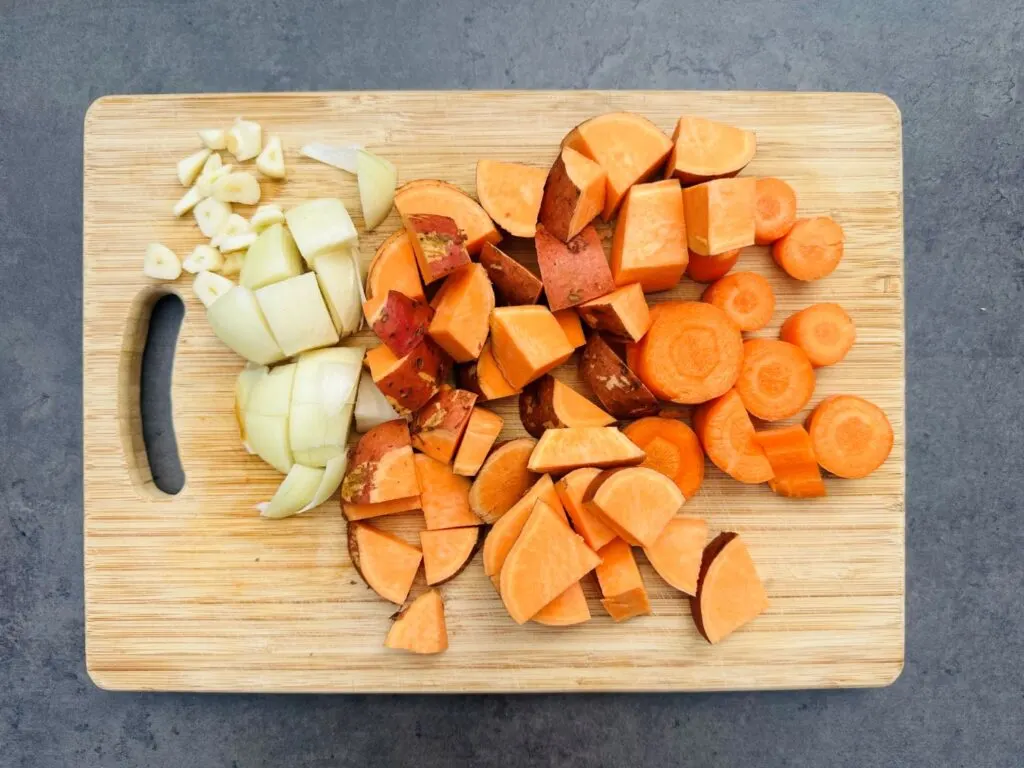 Peel and chop the onion and garlic (you can crush the garlic), and add everything to the soup maker.
I add the stock pot directly to the soup maker jug, and then I fill up to the line with hot water straight from the kettle. Some people prefer to use cold water or make up the stock before adding it to the soup maker. All methods work, so choose your favourite.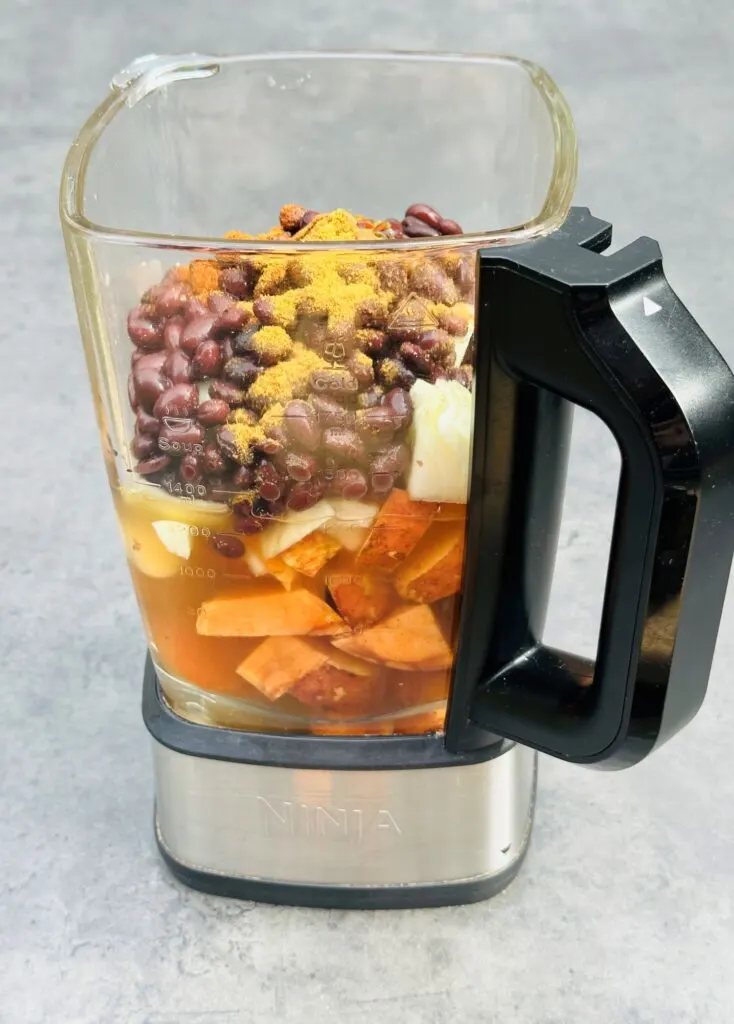 Set the soup maker off on the smooth cycle. If at the end, the soup is too thick, stir in some extra stock or hot water to thin it out.
I hope you enjoy this black bean and sweet potato soup recipe; let me know in the comments if you end up making it!
More Soup Maker Recipes