Black beans are a handy standby to have in the cupboard for a variety of meals. They work well in stews as well as soups. I like to add in some sweet potatoes alongside some spices to really add some sweet warmth to this soup.
You can add in which spices you have on hand, for this recipe I added a little cayenne pepper as well as cumin.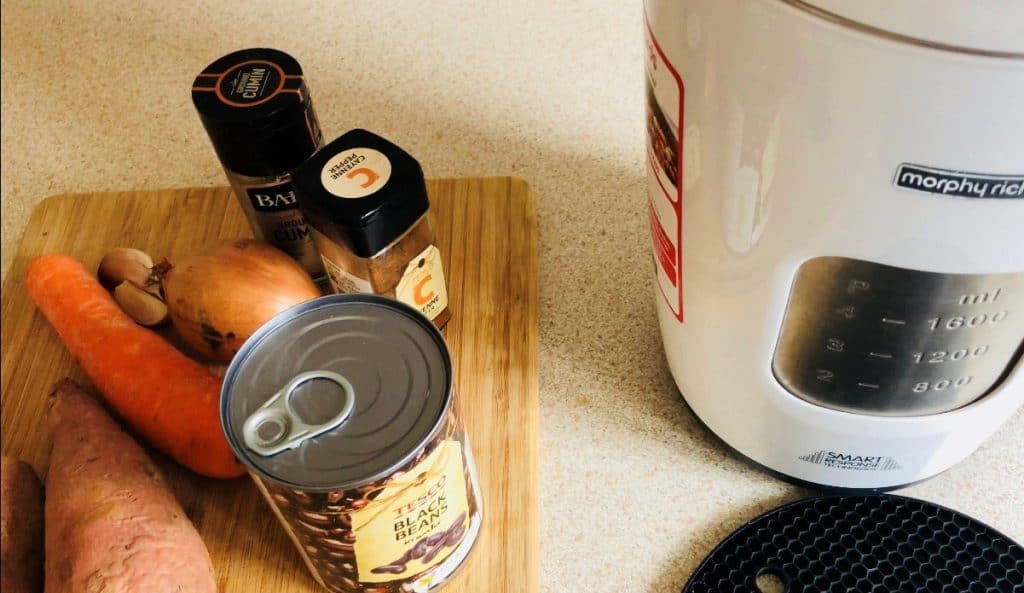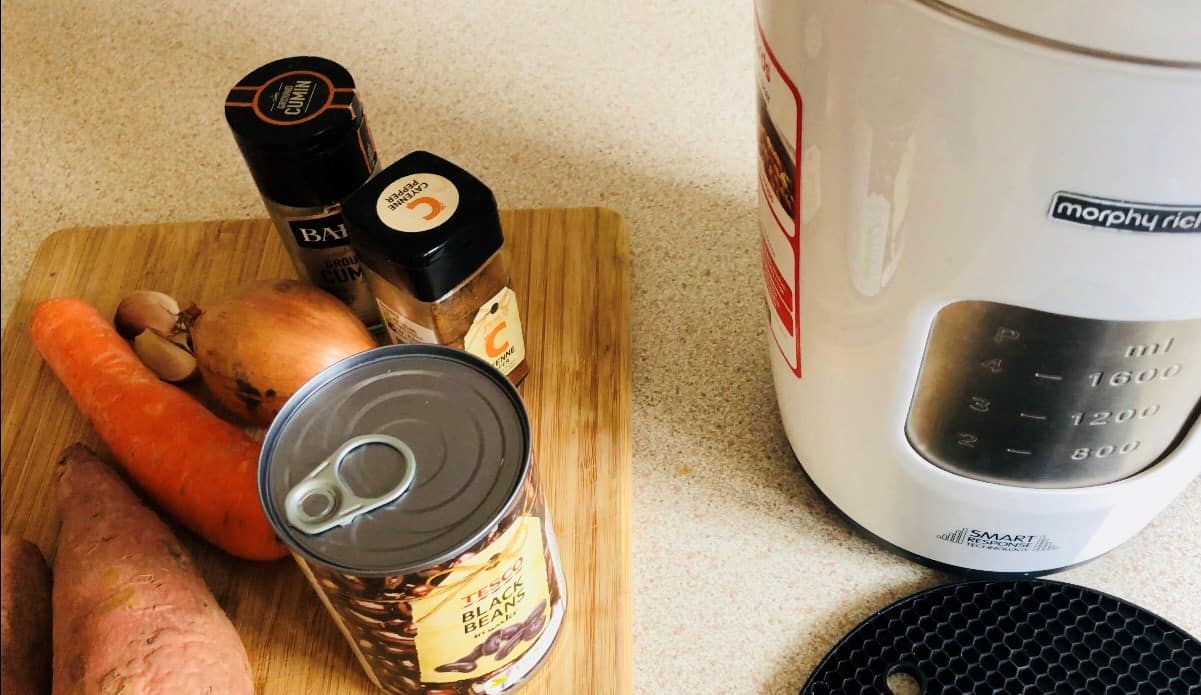 Aside from a little peeling and chopping, there really isn't much preparation involved with this soup recipe, yet the results are a delicious.