Black beans are a handy standby to have in the cupboard for a variety of meals. They work well in stews as well as soups. I like to add in some sweet potatoes alongside some spices to really add some sweet warmth to this soup.
You can add in which spices you have on hand, for this recipe I added a little cayenne pepper as well as cumin.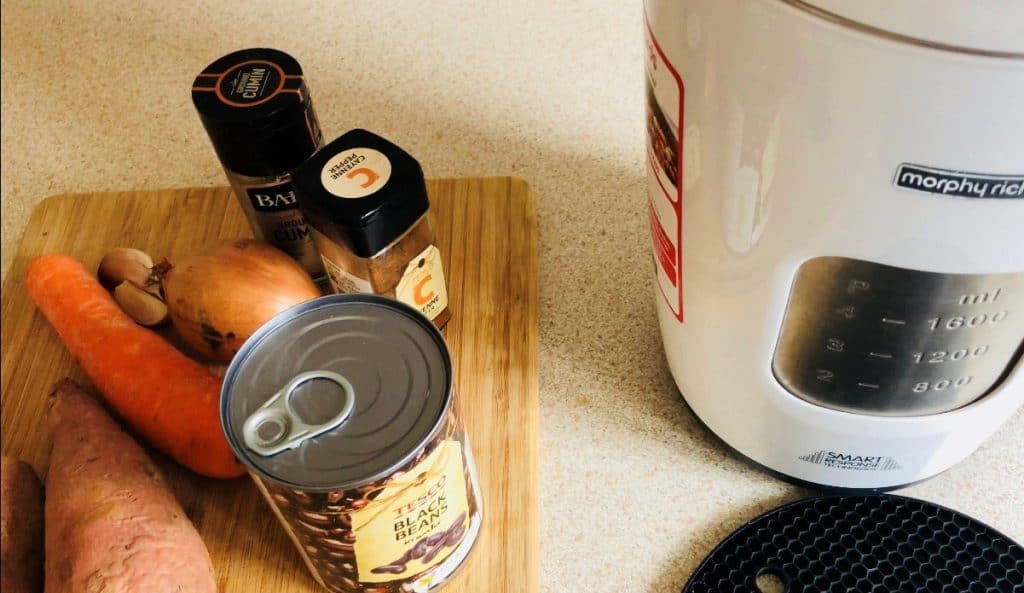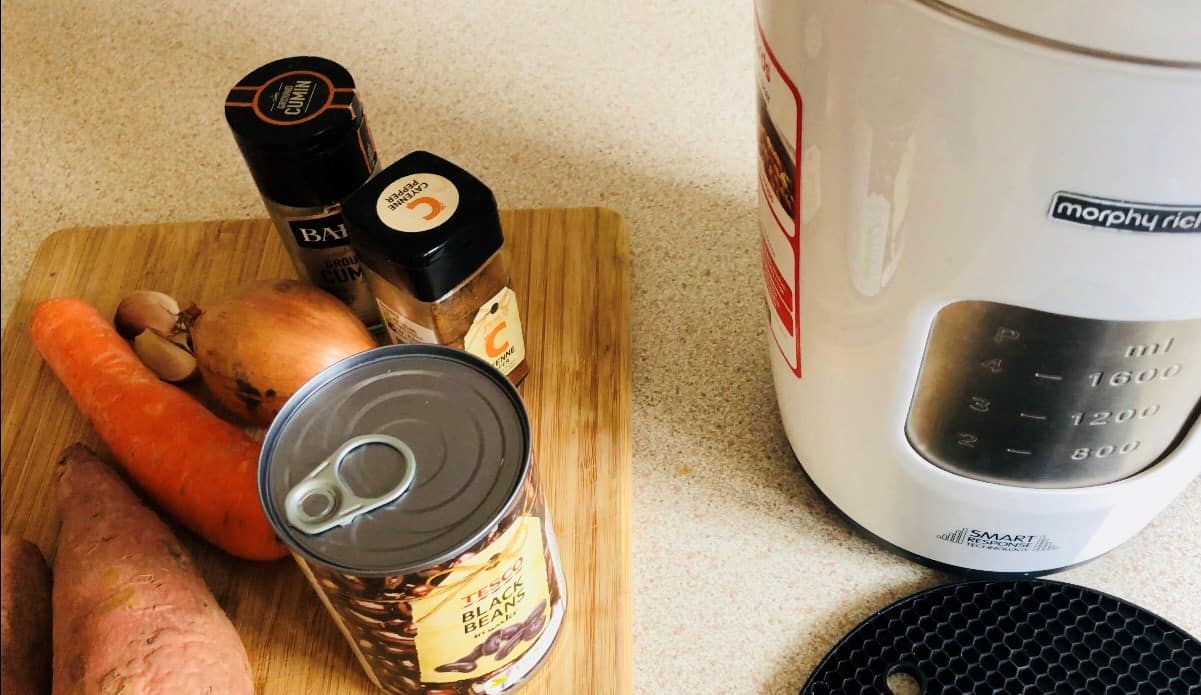 Aside from a little peeling and chopping, there really isn't much preparation involved with this soup recipe, yet the results are a delicious.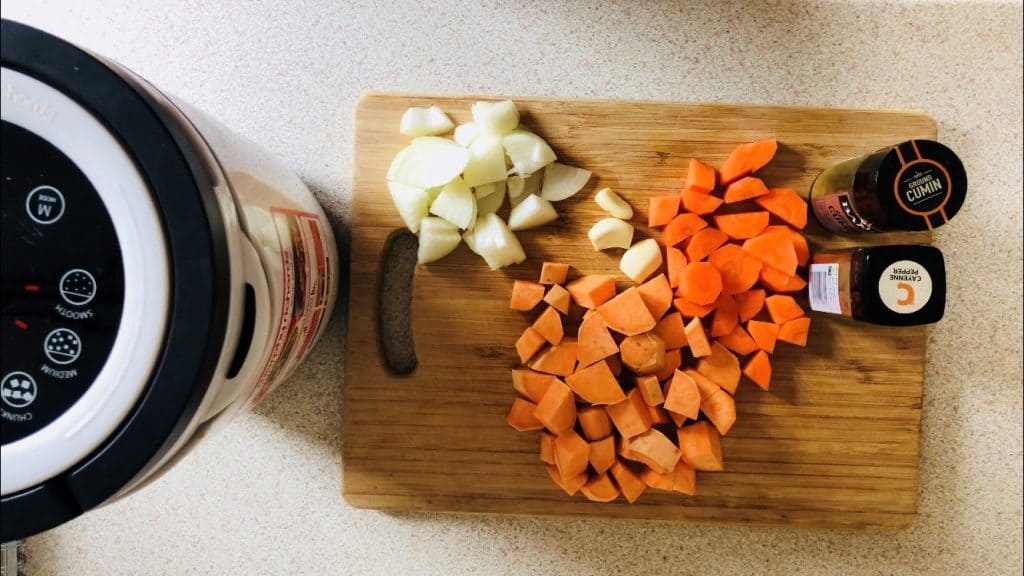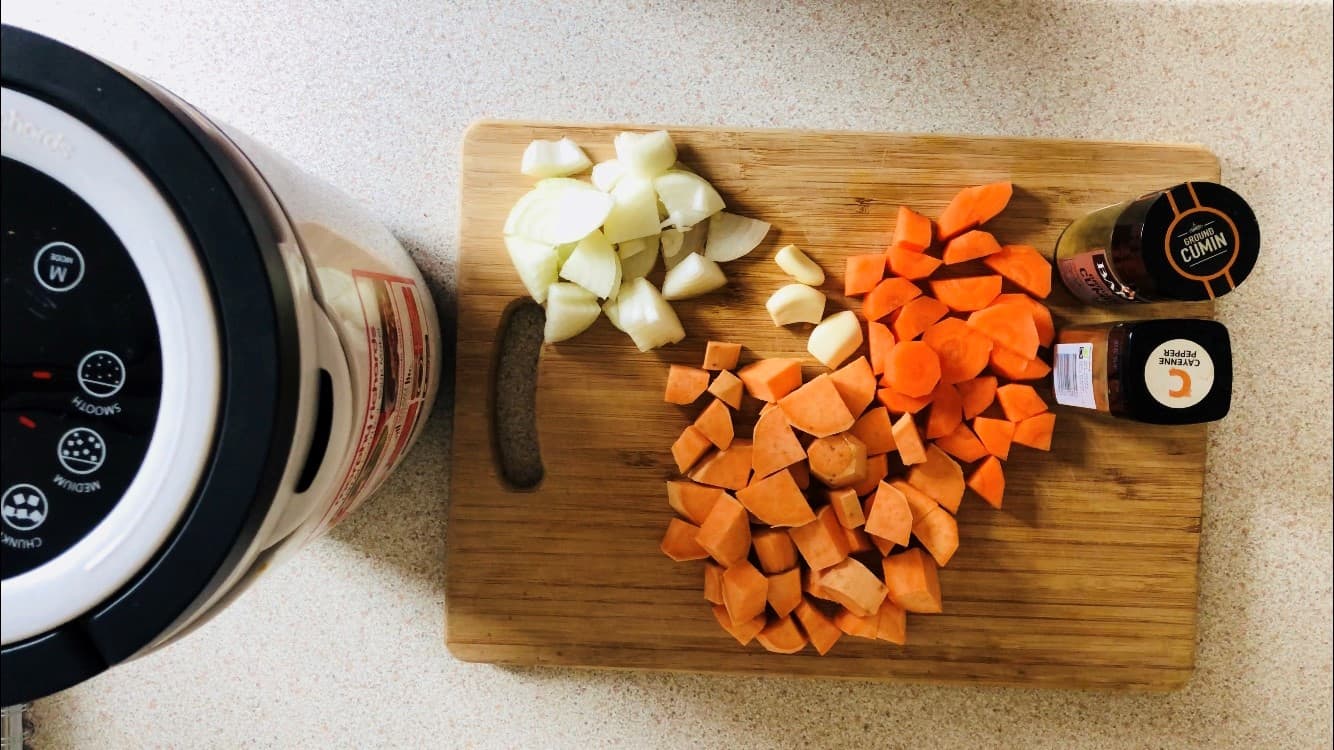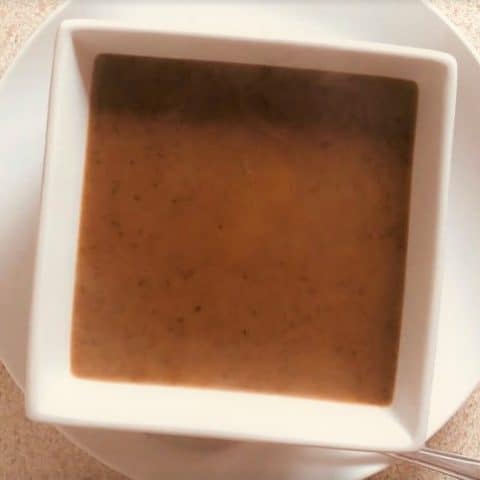 Black Bean & Sweet Potato Soup (Soup Maker)
Ingredients
1 tbsp olive oil
1 onion
1 carrot
3 cloves garlic, crushed
1 can black beans
1 tsp ground cumin
1 tsp cayenne pepper
800 ml vegetable stock
2 sweet potatoes
Instructions
Peel and chop the onion, carrot and sweet potato.
If your soup maker has a saute function add the oil to your soup maker and heat. Add the chopped onions and gently saute for 2 minutes.
Add the crushed garlic and saute for a further minute.
Switch off the saute function and add the remaining ingredients. Make sure you are between the MIN and MAX line of your soup maker.
Set on smooth.
Season if required according to taste.