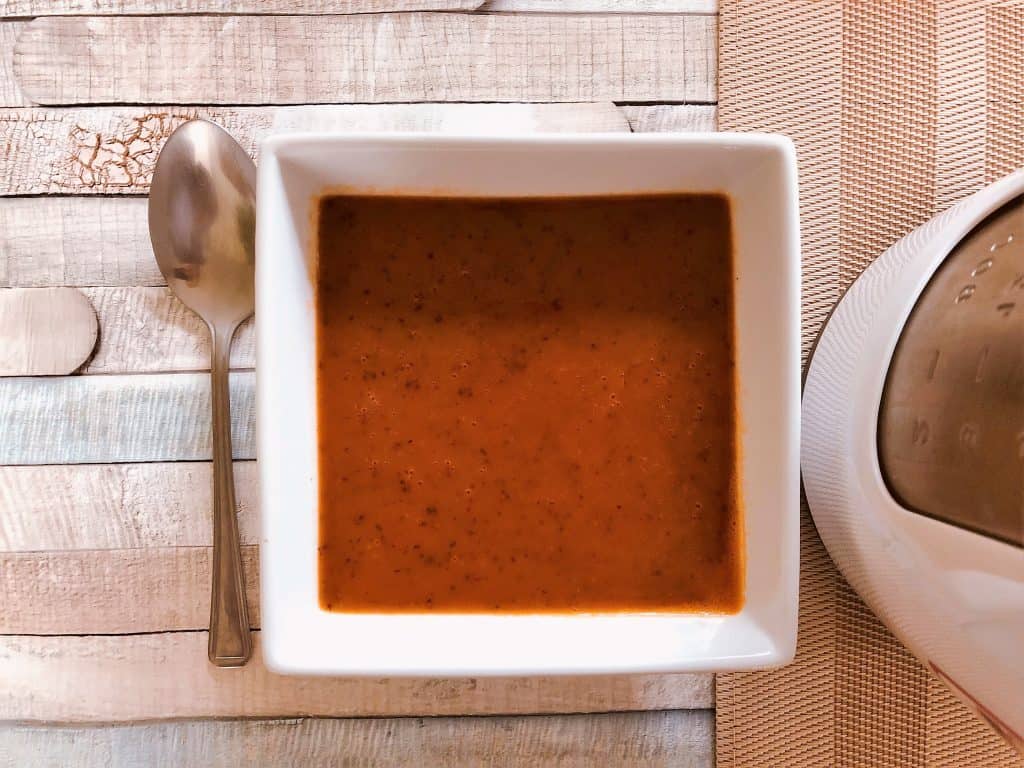 It's always a good idea to have a few tins of beans stored away in the cupboard. They come in handy for so many different dishes. Although I usually end up throwing mine in with a slow cooker recipe, they also taste great in a soup.
I spiced this recipe up with a few spices, cumin, coriander and chilli powder. Not too much – but enough to add a spicy edge.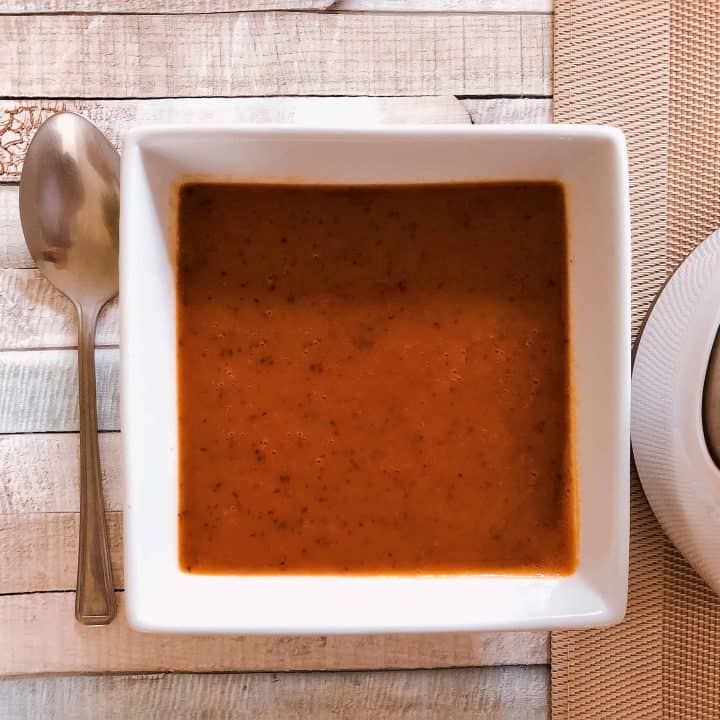 Spicy Bean Soup
Ingredients
1 tbsp olive oil
1 red onion, chopped
2 cloves garlic, crushed
1/2 tsp chilli powder
1/2 tsp ground cumin
1/2 tsp ground coriander
400 ml passata
400 g red kidney beans
Instructions
Optional: Add 1tbsp olive oil to your soup maker if it has a saute function. If it doesn't, saute separately in a pan. Add the onions, and garlic and gently cook for 5 minutes. During the last 30 seconds add the spices and stir.
Add all the remaining ingredients to your soup maker and stir to combine. Ensure you don't go above the MAX line in your soup maker. If needed, top up to the MIN line with stock/hot water.
Put the lid on and select the smooth or chunky setting, depending on your preferences.