This spicy bean soup is perfect for filling up on a chilly day. Make it in a soup maker on a chunky or smooth setting using your favourite beans or a combination of a few varieties.
It's always a good idea to have a few tins of beans stored away in the cupboard. They come in handy for so many different dishes. Although I usually end up throwing mine in with a slow cooker recipe, they also taste great in a soup.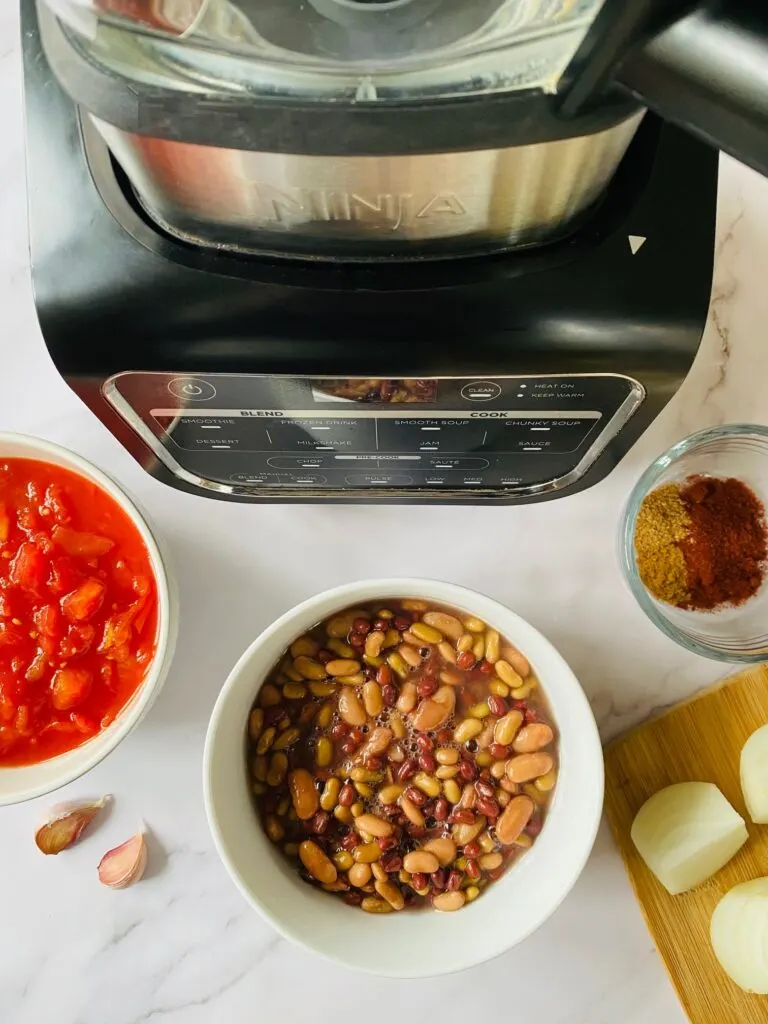 I spiced this recipe up with a few spices, cumin, coriander and chilli powder. Not too much – but enough to add a spicy edge.
You can also use a can of mixed beans that come in a prepared chilli sauce.
I have made this recipe in both a Morphy Richards (1.6L) and a Ninja Soup Maker (1.4L).
I USED THE NINJA!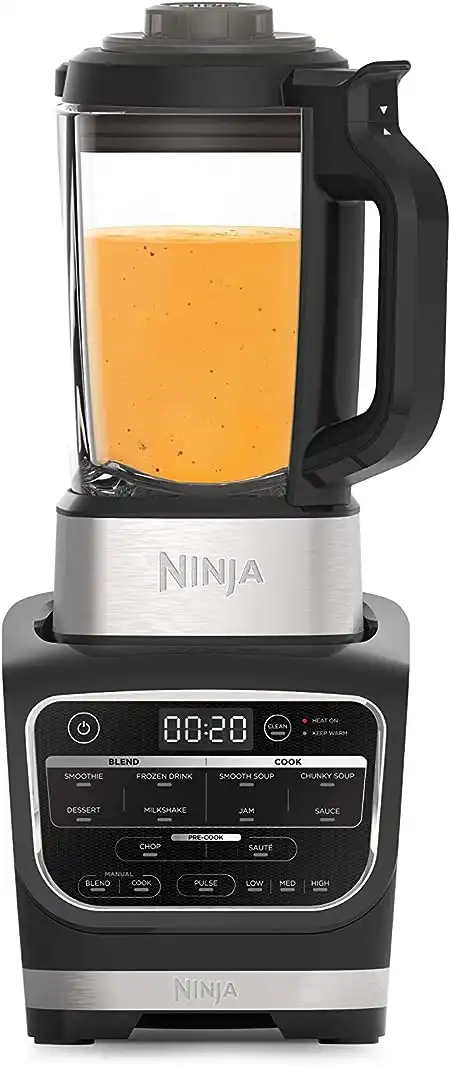 We earn a commission if you click this link and make a purchase at no additional cost to you.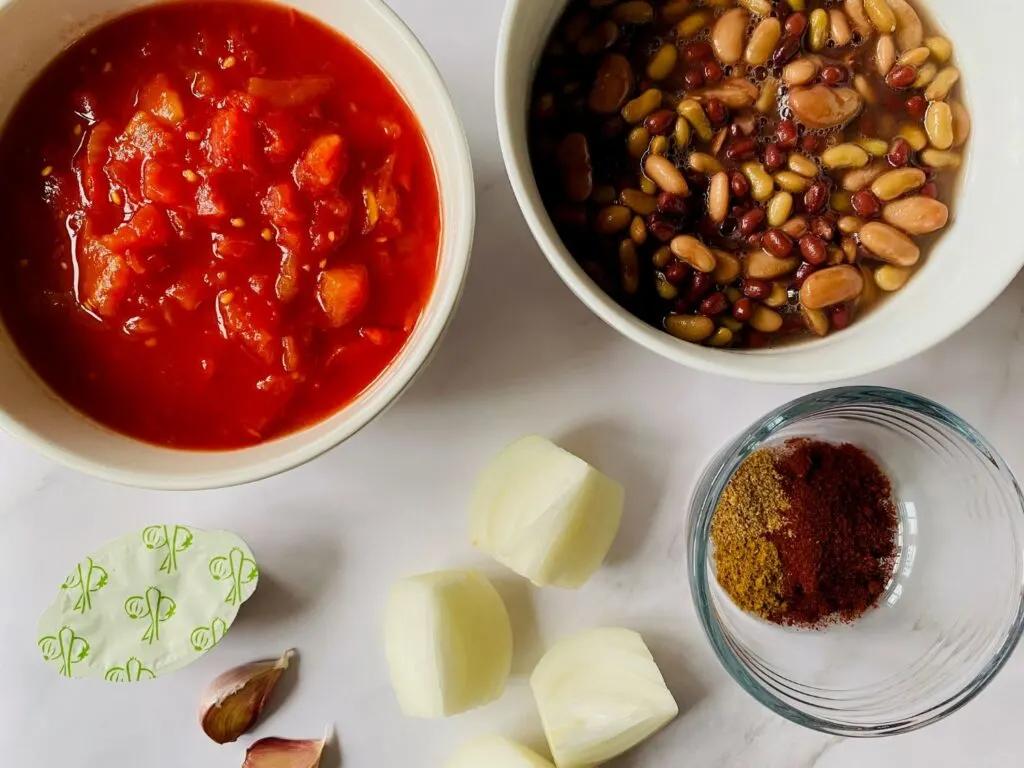 Simply add everything to the soup maker, add enough hot water up to the line and give everything a good stir. If you want a thick soup I recommend adding two tins (400g).
You can either make it on chunky or smooth. I have done it both ways – I think my favourite is chunky followed by a quick manual pulse/blend at the end to give it that in between consistency.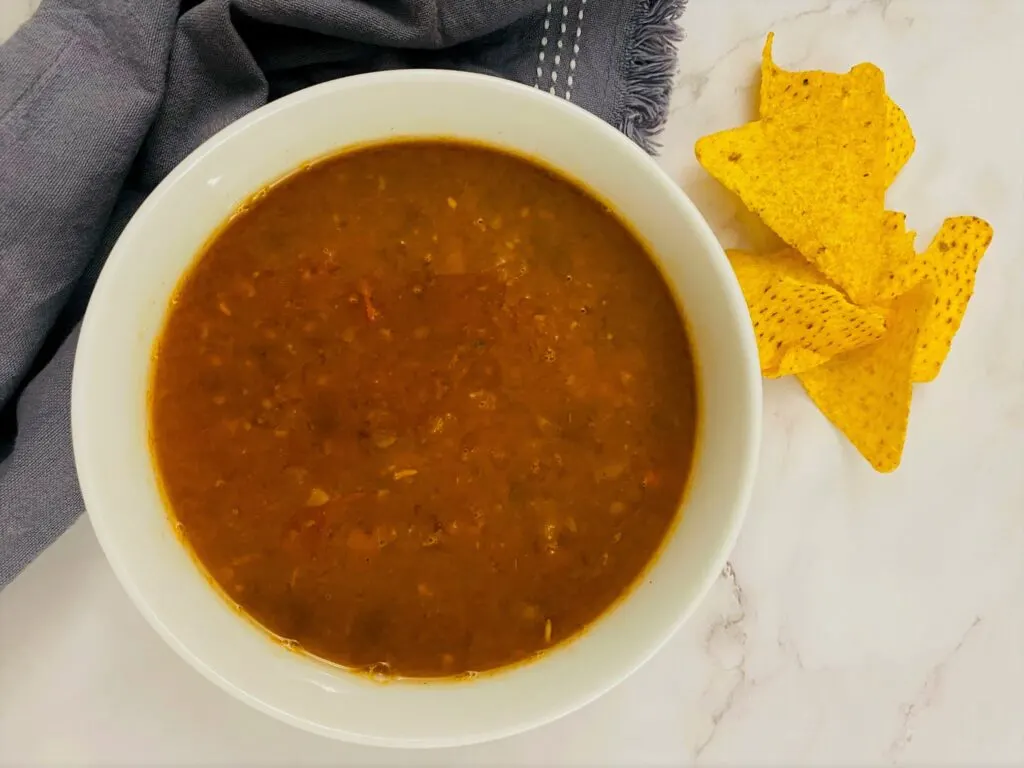 Server with tortilla crisps, grated cheese or some crusty bread. It is a deliciously filling soup with a hint of spice.