I confess – there should be WAY more brownies in this p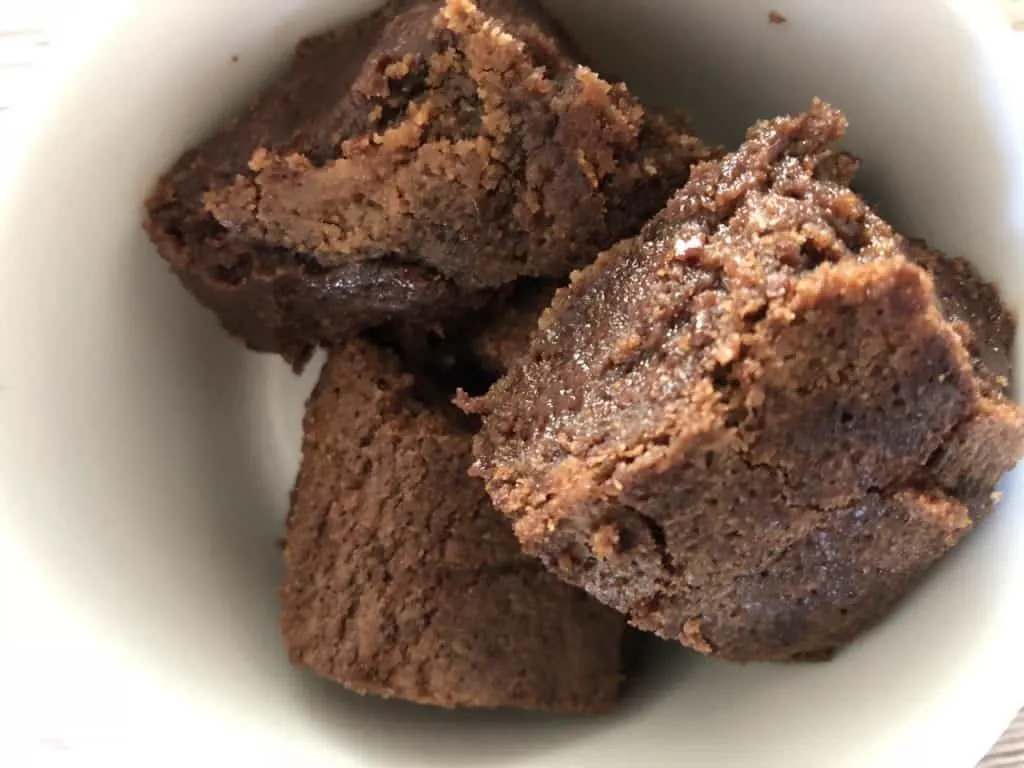 hoto then there are. I completed the acceptable taste test as soon as they were ready, but then one taste became, well, quite a few more.
So yes, they were good, way too good.
I wasn't sure quite how much chilli to add to the mix, I didn't want to kill the taste by making them too hot, but of course, a chilli and chocolate brownie has really got to have a certain kick to it. I think I got the level about right – well it certainly was for my taste buds.
I cooked these brownies in the air fryer at 180C for 20 minutes – but when I checked half way through I noticed the top was starting to crisp up a bit too much, and I knew the inside would be too runny to be done. If this happens with you then grab some foil, or baking paper, and cover them up. You want the inside of the brownies to be moist, but not too runny.
I used the baking tin accessory that I bought as part of a pack for my air fryer – but you can use and oven proof container that will fit. Just make sure you lightly grease the tin beforehand.