I confess – there should be WAY more brownies in this p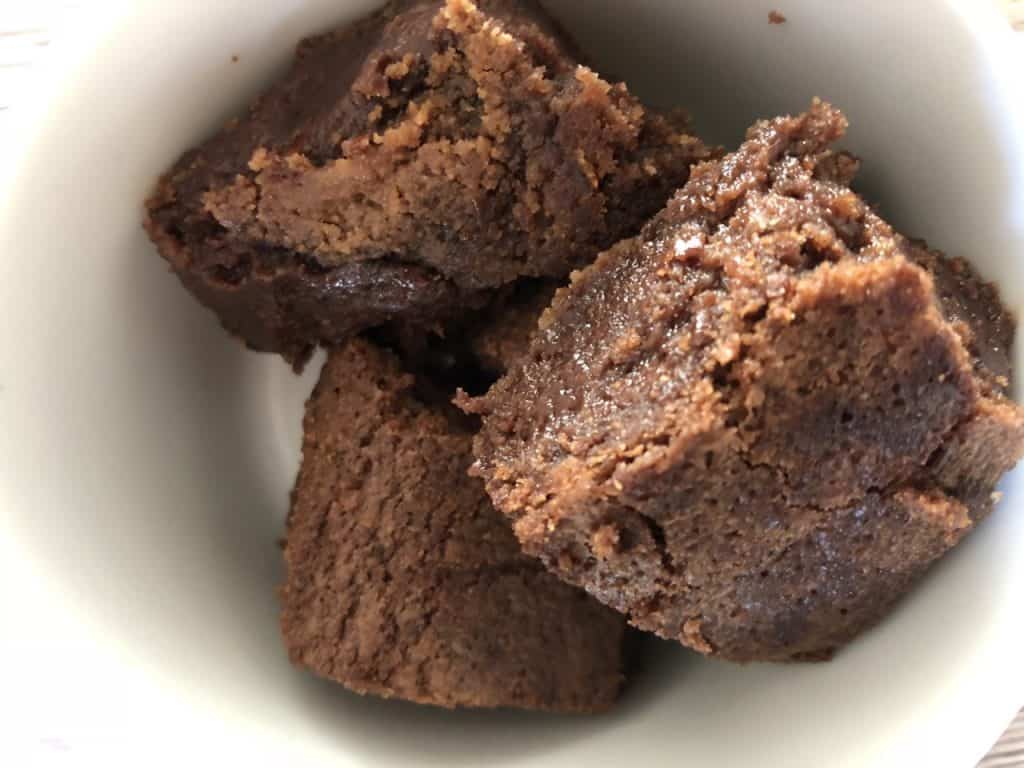 hoto then there are. I completed the acceptable taste test as soon as they were ready, but then one taste became, well, quite a few more.
So yes, they were good, way too good.
I wasn't sure quite how much chilli to add to the mix, I didn't want to kill the taste by making them too hot, but of course, a chilli and chocolate brownie has really got to have a certain kick to it. I think I got the level about right – well it certainly was for my taste buds.
I cooked these brownies in the air fryer at 180C for 20 minutes – but when I checked half way through I noticed the top was starting to crisp up a bit too much, and I knew the inside would be too runny to be done. If this happens with you then grab some foil, or baking paper, and cover them up. You want the inside of the brownies to be moist, but not too runny.
I used the baking tin accessory that I bought as part of a pack for my air fryer – but you can use and oven proof container that will fit. Just make sure you lightly grease the tin beforehand.
I'm currently working on my air fryer recipe book – do you want to grab it when it is available for free download? Sign up below and I'll let you know when it's ready! (I'll also send you some great air fryer recipes in the meantime!)
[su_box title="Air Fryer VIP Group" box_color="#abcceb" title_color="#000000″ radius="4″]
[/su_box]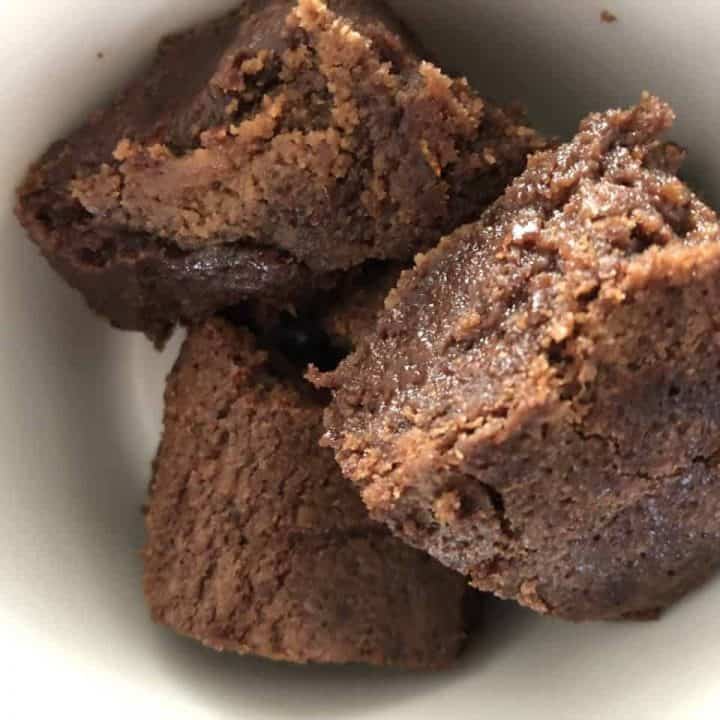 Chocolate and Chilli Brownies in the Airfryer
Ingredients
200 g butter, melted
100 g cocoa powder
75 g dark chocolate, melted
2 large eggs
150 g caster sugar
1/2 tsp vanilla essence
150 g self-raising flour
1 level tbsp crushed dried chilli flakes
Instructions
Preheat airfryer to 180C/350F
Mix butter, sugar and crushed dried chillies.
Beat the eggs and mix them in. Add the melted chocolate and vanilla extract.
Slowly add in the flour and cocoa powder. Mix gently, do not over stir.
Using a greased, or baking paper lined tin/container, pour the mixture in.
Cook in the air fryer for 15 to 20 minutes, checking a few times to make sure the top isn't burning - if it is cooking quickly, put some foil or baking paper on top.
Once ready, allow to cool and then cut into smaller portions to serve.