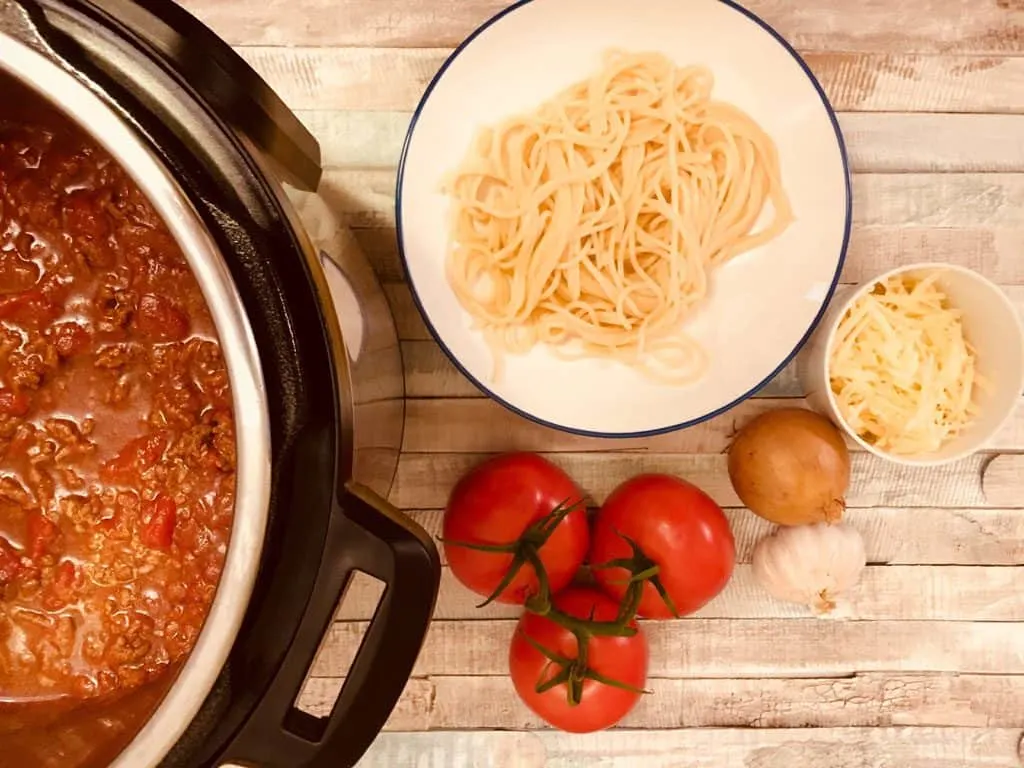 Spaghetti bolognese is one of those recipes that vary so much in what ingredients people use – from super simple, to verging on complicated. I like to lean towards the super simple – I rarely have time to spend ages sourcing ingredients, and then preparing them, so less is more in my kitchen. If a recipe absolutely requires extra ingredients then I'll still make them, but they are more weekend recipes. This spaghetti bolognese is the perfect week night meal that everyone loves.
I've made this version in my slow cooker, as well as just in a pan on the hob. The Instant Pot definitely wins for taste with this dish.
This recipe is from 101 Electric Pressure Cooker Recipes, available to buy on Amazon.