This sweet potato and chickpea soup is the perfect recipe to fill you up for lunch.
It's hearty and filling but still light enough that you won't feel weighed down.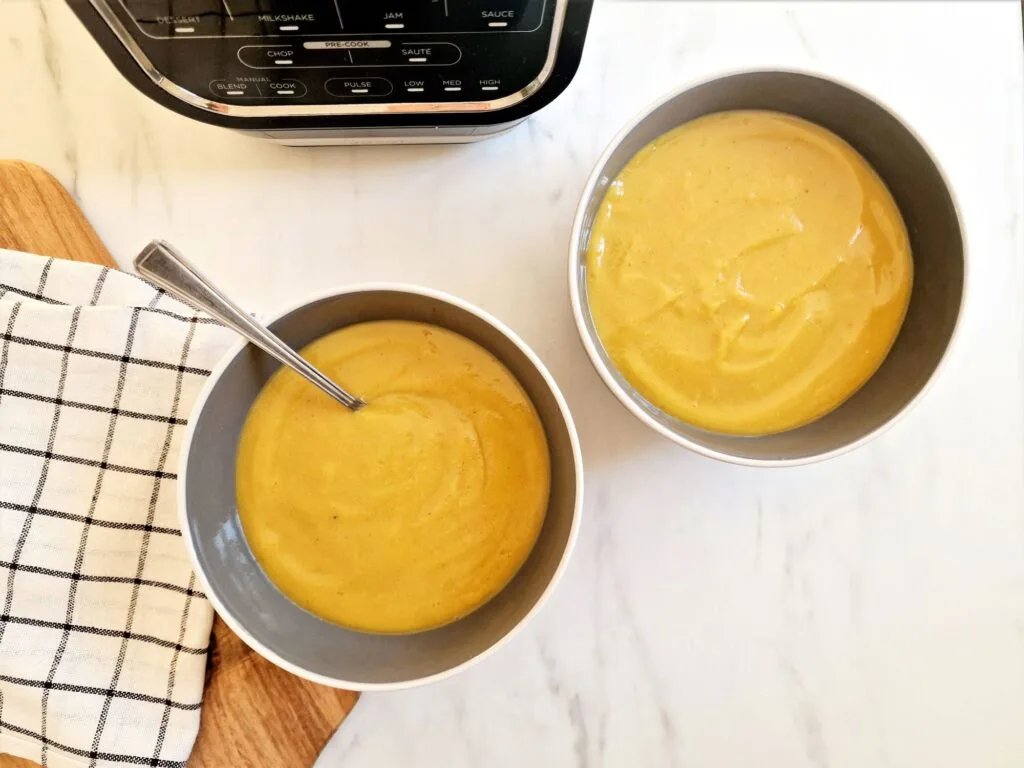 How To Make Sweet Potato and Chickpea Soup In A Soup Maker
This simple soup maker recipe can be made with minimal ingredients. I made this soup in the Ninja Soup Maker, but it can be adapted for any soup maker.
To print out this recipe, scroll down to the recipe card at the bottom.
What You Need:
Onion and garlic – I used one onion and three cloves of garlic
Chickpeas – I used one can of drained chickpeas (400g)
Sweet Potato – 400g – 600g sweet potatoes. The amount you use will depend on the size of your soup maker and how thick you like your soup. I didn't peel the sweet potatoes; I just cleaned them. You can peel them if you prefer.
1 tsp dried mixed herbs (or you can substitute this for some curry or chilli powder).
1 vegetable stock pot plus hot water up to the line.
Optional seasoning.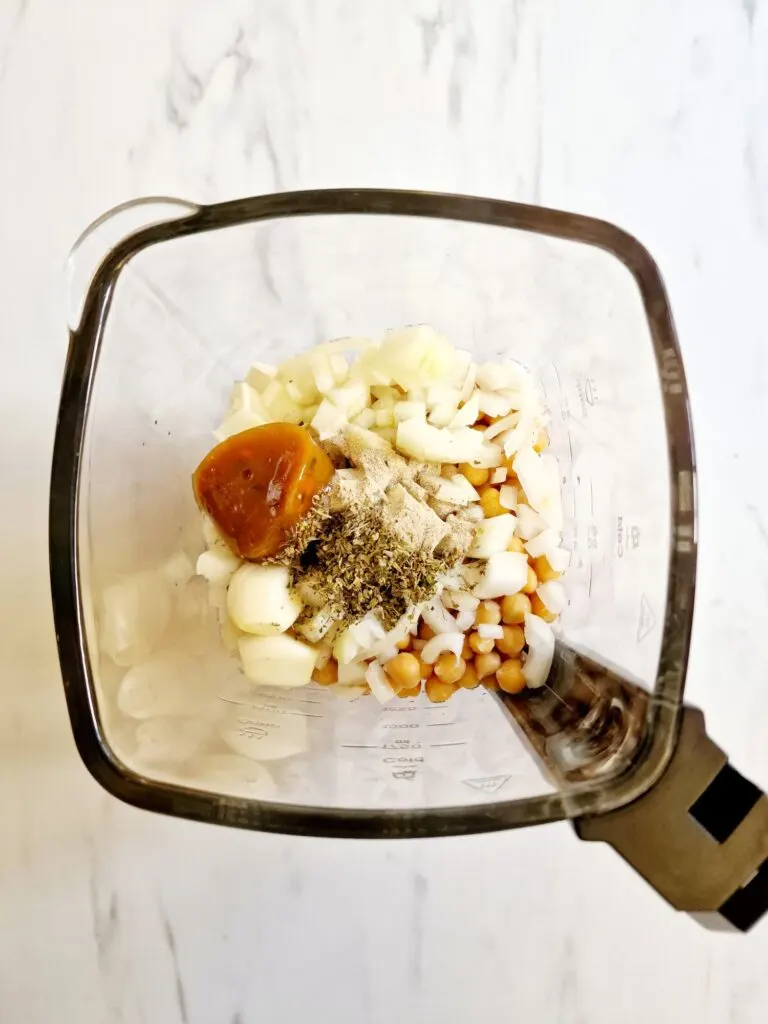 Add everything to the soup maker and set off on smooth.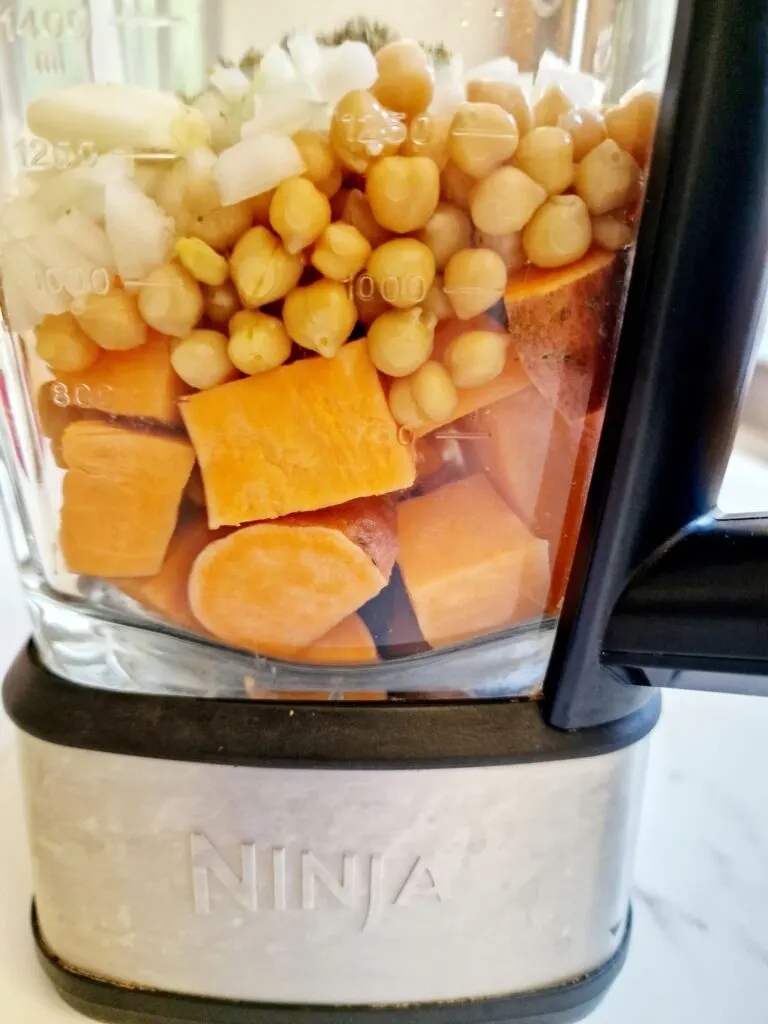 I fitted in about 400g of chopped sweet potatoes (you might be able to squeeze more in), and the soup came out with a thick consistency.
I hope you enjoy this soup maker recipe; let me know in the comments if you make it!