Did you know you can use your Ninja Foodi as a rice cooker?
By using the pressure cooker function on the Ninja Foodi, it's possible to cook all rice types, including Basmati, Jasmine, long grain, brown rice and more.
In this quick guide, I'll show you how to make perfect basmati rice in your Ninja Foodi with a few tips included to ensure you don't end up with mushy rice!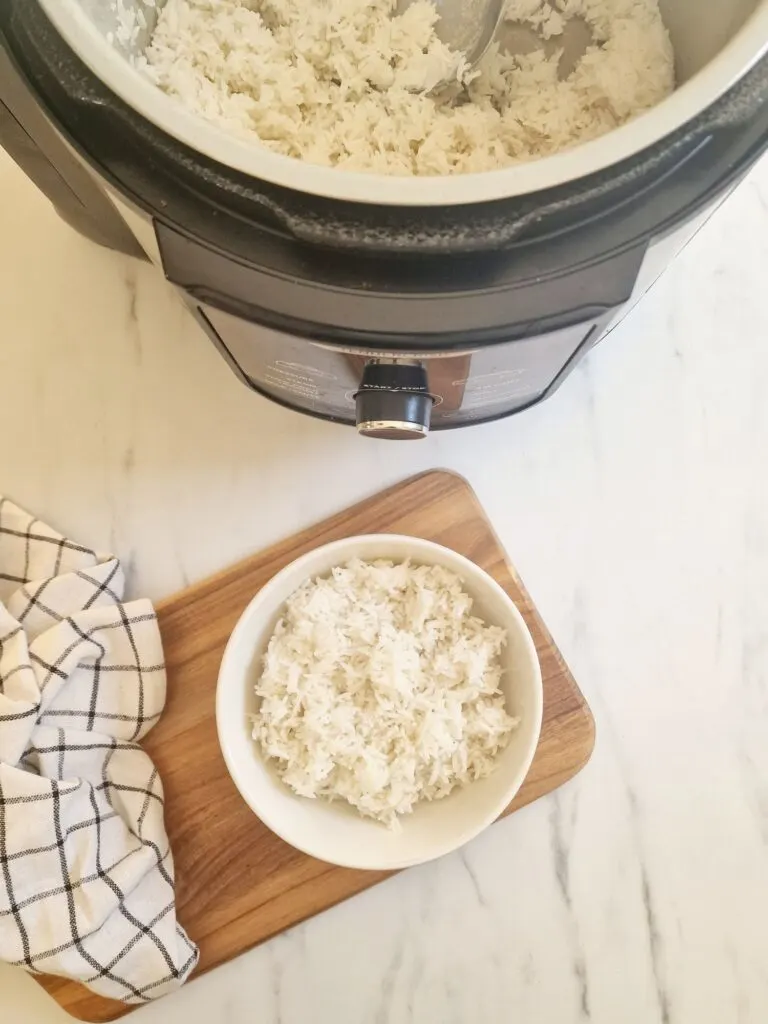 How To Cook Basmati Rice In A Ninja Foodi
Each variety of rice uses a different ratio of rice to water and takes a different length of time to cook.
You can find a rice cooking chart further down if you want to cook an alternative rice type.
For this recipe, we'll be cooking basmati rice in the Ninja Foodi.
What You Need:
200g basmati rice
250ml water
Pinch of salt (optional)
Ninja Foodi
Making It:
When cooking rice, it's important to rinse it in water to remove any excess starch. This will help to prevent the rice from sticking together or becoming mushy.
Next, add the rinsed rice and water to the pot of the Ninja Foodi.
Place the pressure cooker lid on and select the pressure cooker function. Ensure the pressure release valve is set to the SEAL position.
Cook on high pressure for 2 minutes. Once the cooking time is finished, let the Ninja Foodi sit for 10 minutes before releasing the pressure. This will allow the rice to finish cooking in the residual heat.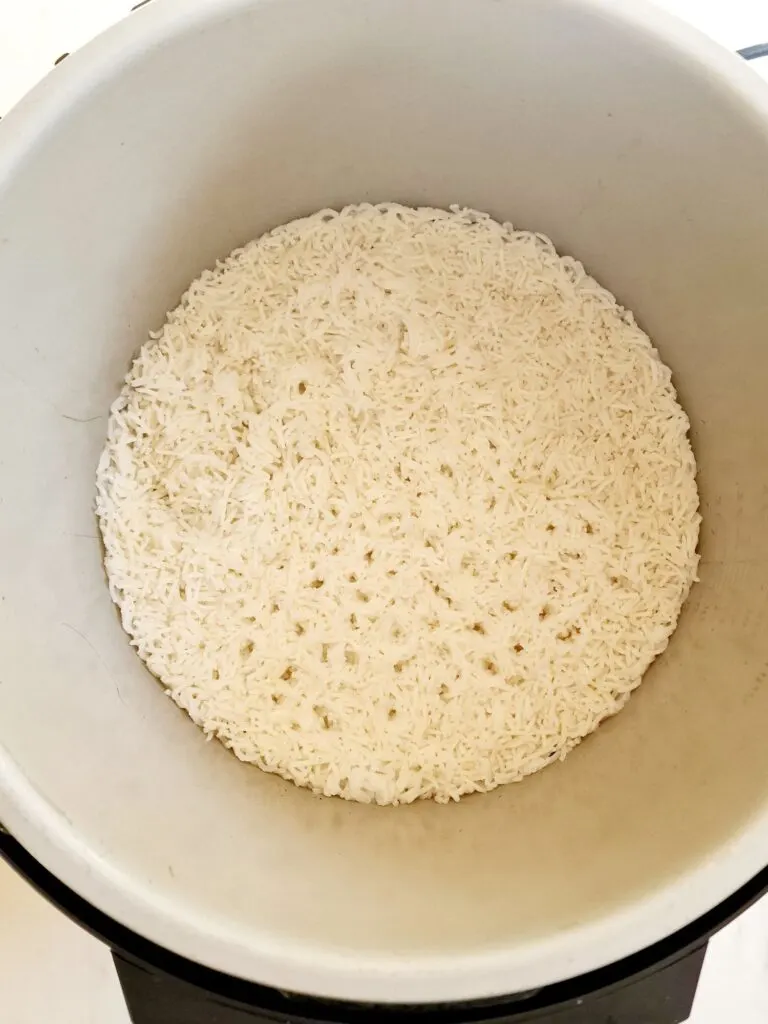 Finally, fluff the rice with a fork and serve.
Ninja Foodi Rice Cooking Chart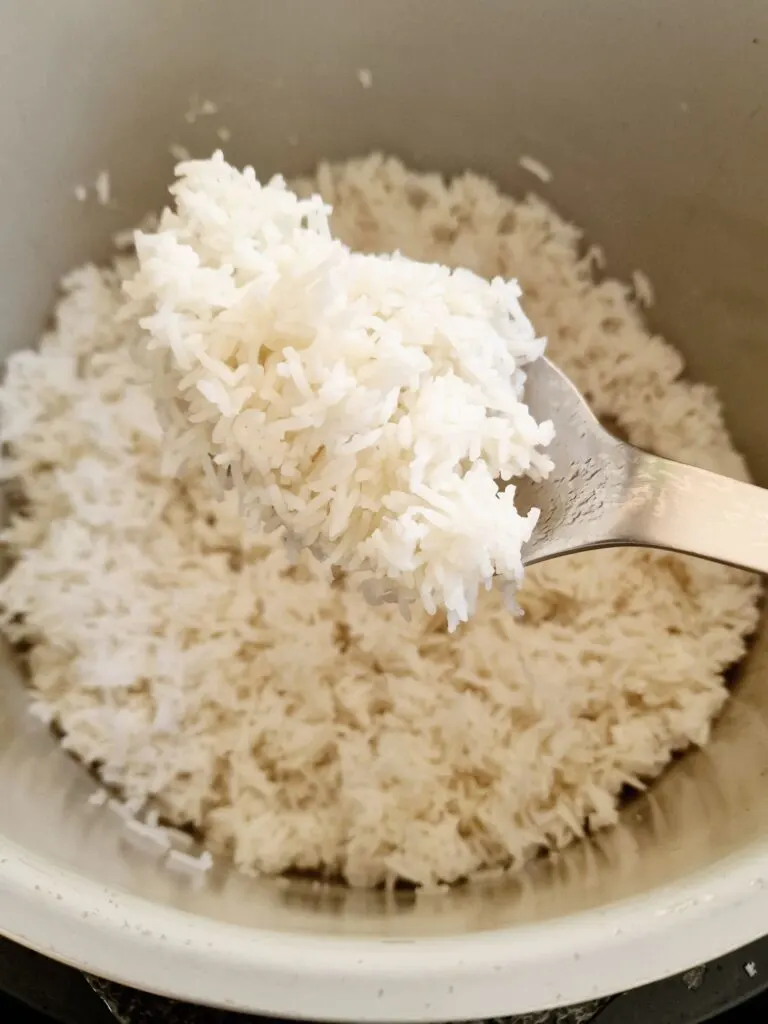 How To Adjust Rice Serving Sizes
In the above rice cooking chart and this recipe, the rice amounts are 200g, which makes three to four servings.
If you want to make more or less, you must adjust the rice and water amounts accordingly. For example, if you want to cook 400g of rice, simply double the water amount. The cooking time will remain the same.
How Much Rice Is Needed Per Person?
The amount of rice needed per person will depend on the type of dish you are making. Generally, aim for 50g to 75g of uncooked rice per serving.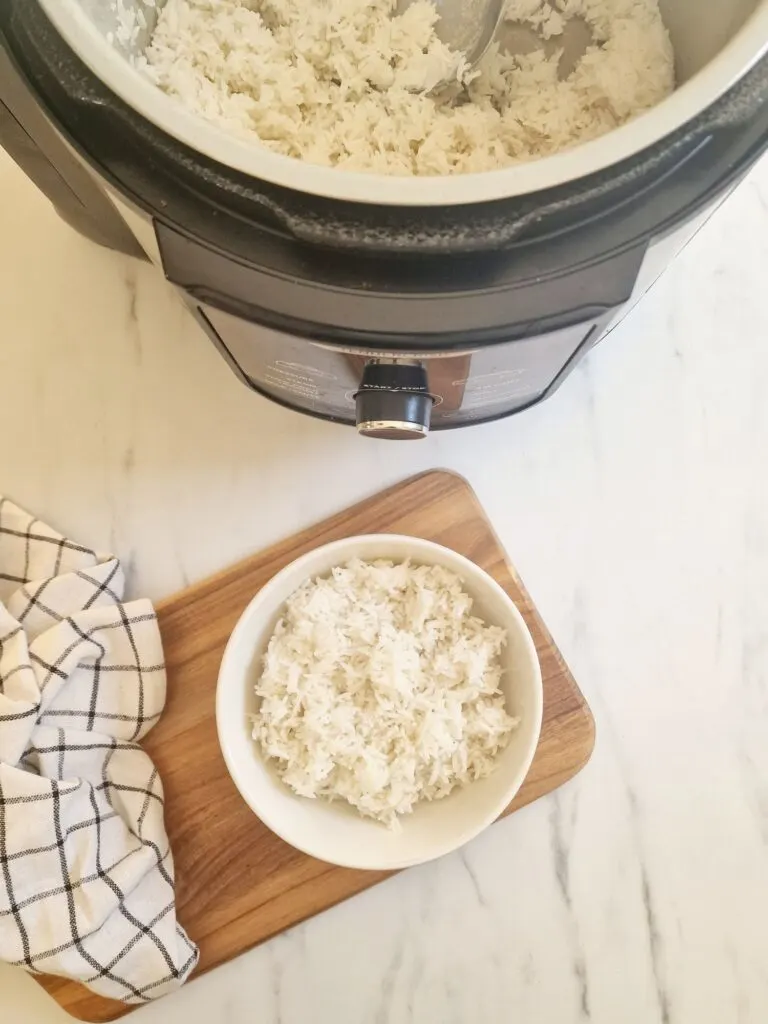 More Ninja Foodi Recipes
This appliance is versatile enough to make a variety of Ninja Foodi Recipes, including;