Sweet potato and red chilli soup is packed with flavour with the combination of the sweetness of the sweet potato balancing out the heat of the red chillies.
Best of all, it's quick and easy to make in a soup maker so that you can have a bowl of piping hot soup in no time!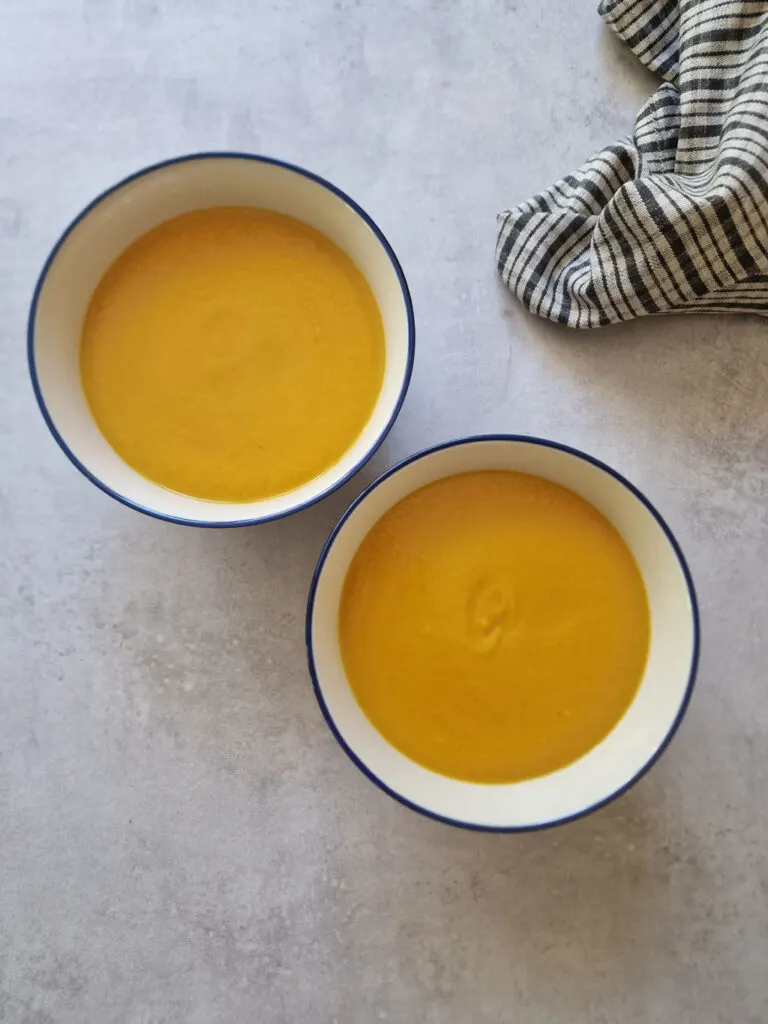 What You Need To Make This Soup
As with many soup maker recipes, you can be flexible with the measurements and switch ingredients depending on what you have available.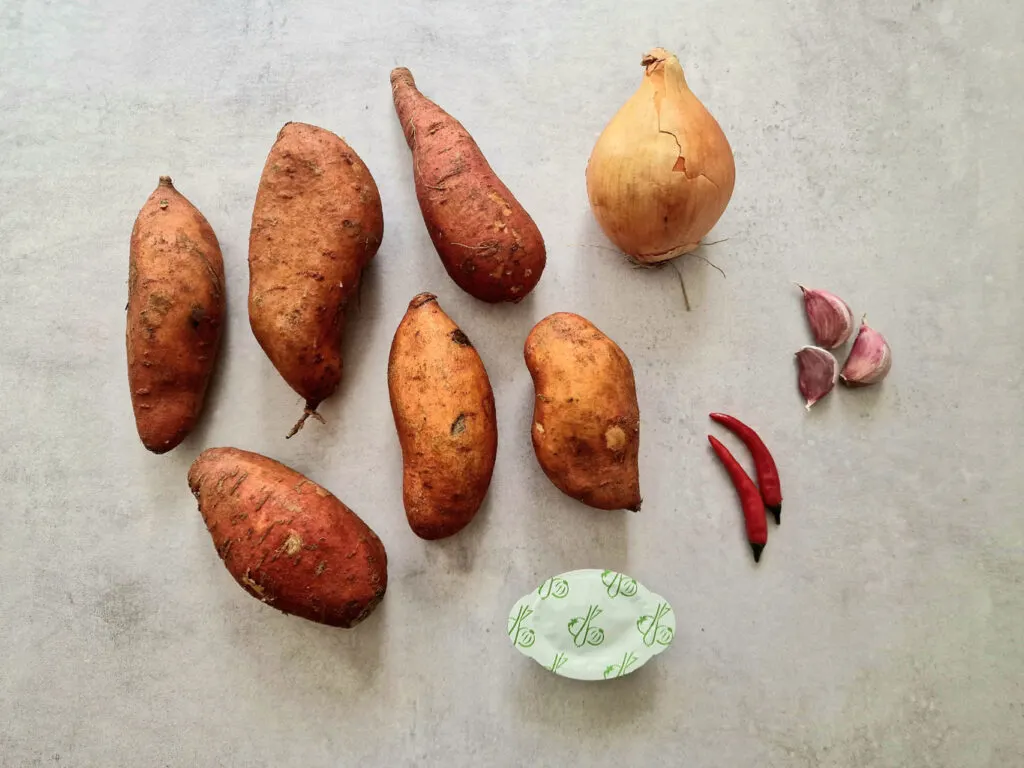 Sweet Potatoes
You will want to use between 600g and 800g of chopped sweet potatoes – the exact amount will depend on which soup maker you are using.
I have made this soup in a Morphy Richards Soup Maker and a Ninja Soup Maker. The Morphy Richards is slightly bigger in size and so can fit 800g of sweet potatoes in; for the Ninja, the capacity is less, so aim for around 500g – 600g, depending on how thick you like your soup.
You Might Like: Choosing A Soup Maker
Onion & Garlic
I added 1 small onion and 3 cloves garlic. I just added the onions quartered with the whole peeled garlic cloves to the Ninja and pressed the chop button.
You can optionally saute them if your soup maker has this function – I find myself sauteeing less these days, and I'm not noticing a huge difference in taste.
Red Chillies
The number of chillies you add will depend on the chilli variety and how hot you like your soups. Most recently, I used Birds Eye Chilli, a hotter variety, so I only used one, I left the seeds in, and it was the perfect level of heat for me. You might prefer more or less.
You Might Like: Growing Chillies At Home
Stock
I added one vegetable stock pot directly to the soup maker and then added hot water to the maximum line.
If you enjoyed this soup maker recipe, you might be interested in my soup maker recipe book that is available on Amazon.
Making The Soup (In A Soup Maker)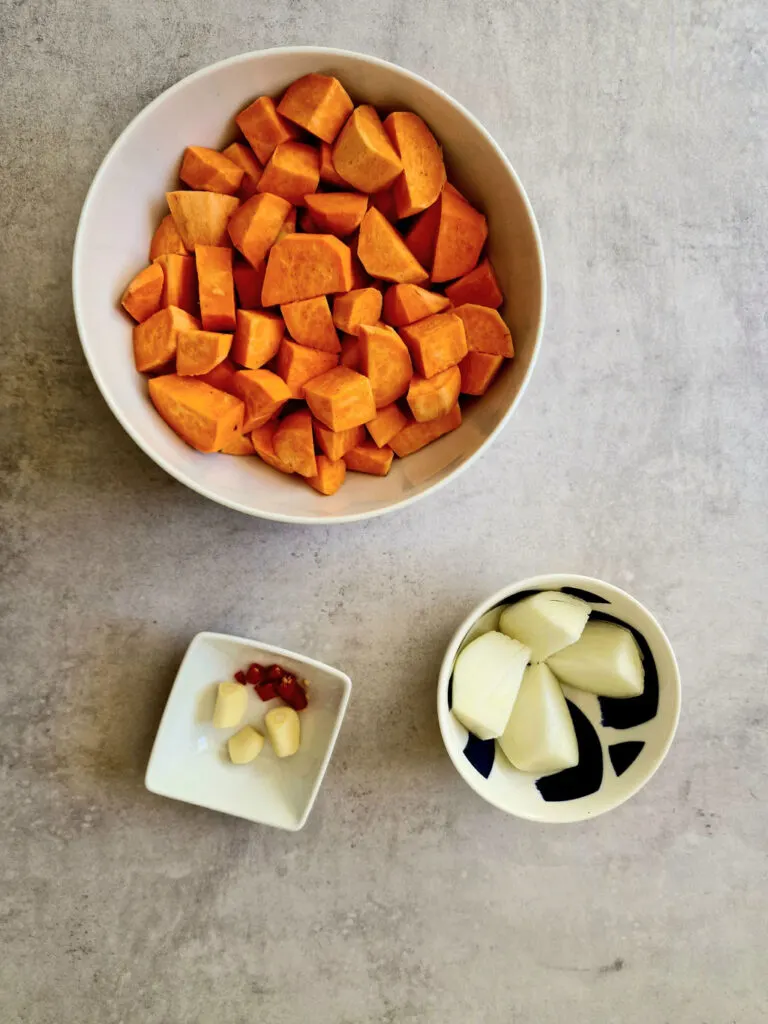 Prepare all the ingredients by peeling and chopping them. Make sure the sweet potatoes are chopped fairly small so that the soup maker can cook them all the way through.
Peel and quarter/chop the onion and peel the garlic cloves.
You can either crush or thinly slice the garlic cloves – or, with a Ninja Soup Maker, put them in whole with the quartered onions and use the 'chop' function to slice them.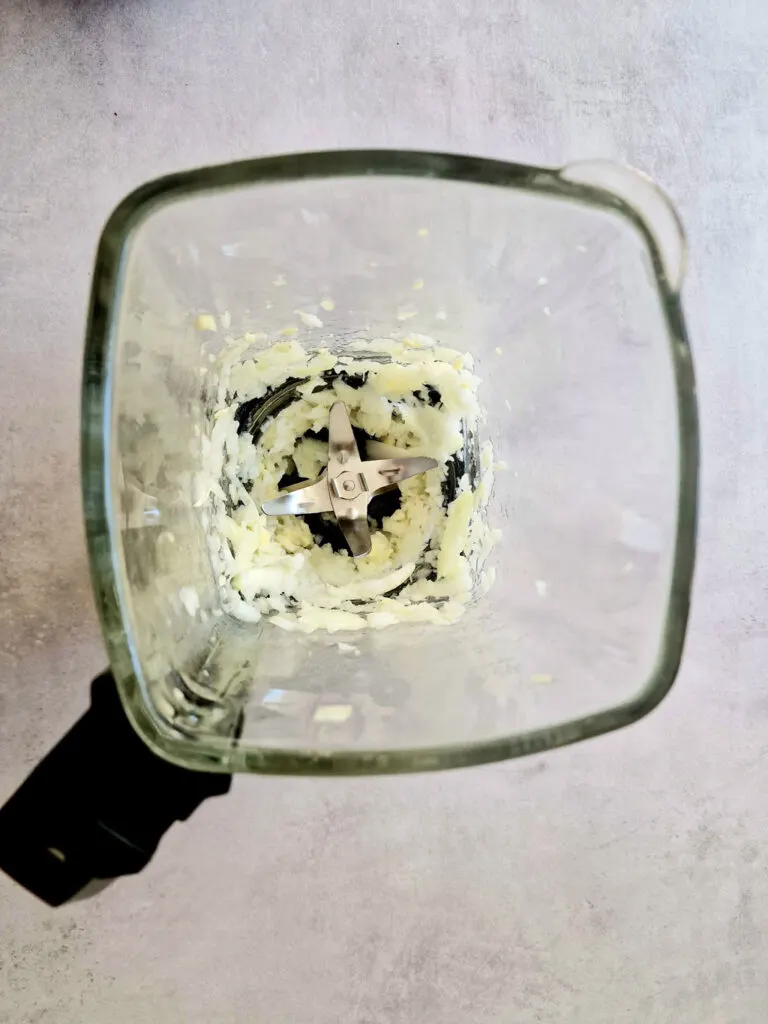 Carefully slice the red chilli, remembering to wash your hands well afterwards!
Add the sweet potato, chilli and vegetable stock pot before pouring hot water up to the line.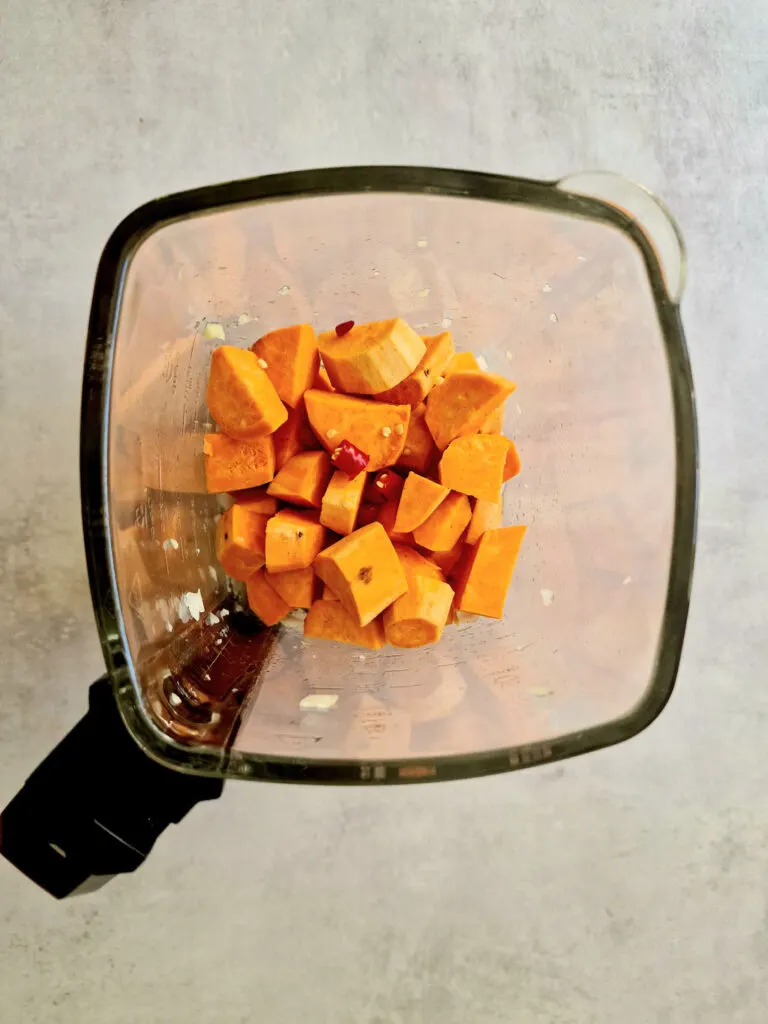 Set the soup maker off on smooth.
Serve and season according to taste.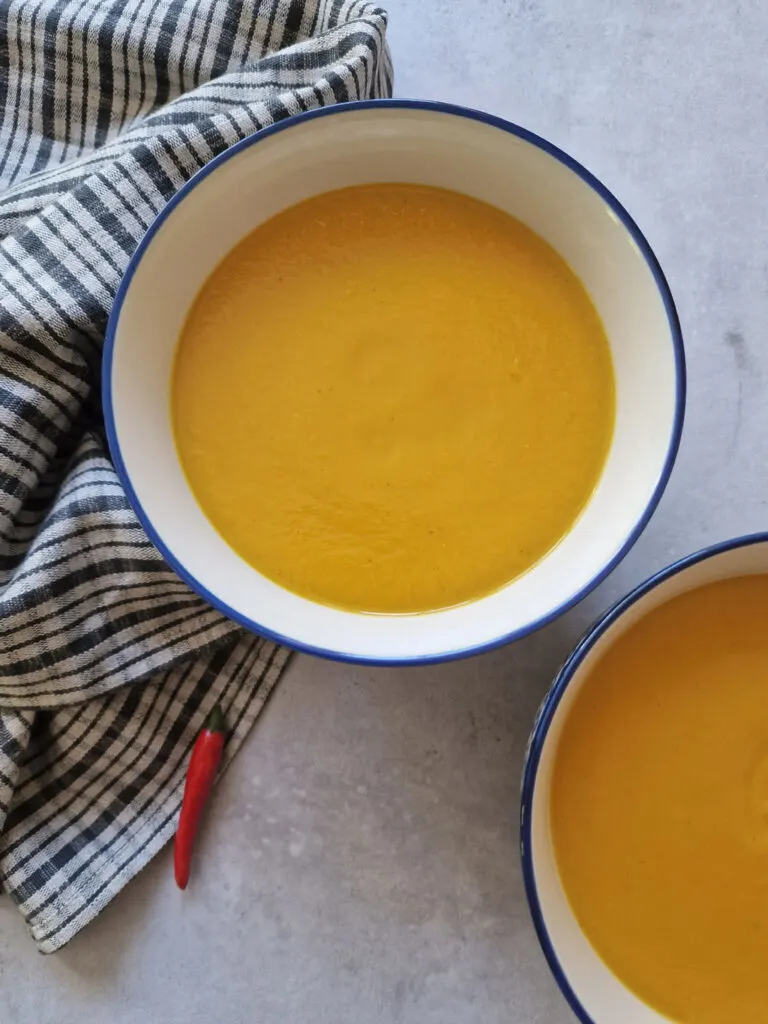 Variations To This Soup
Add in a can of coconut milk
Stir in some dried red chilli flakes at the end if you prefer a spicier soup
GRAB THE DIGITAL DOWNLOAD!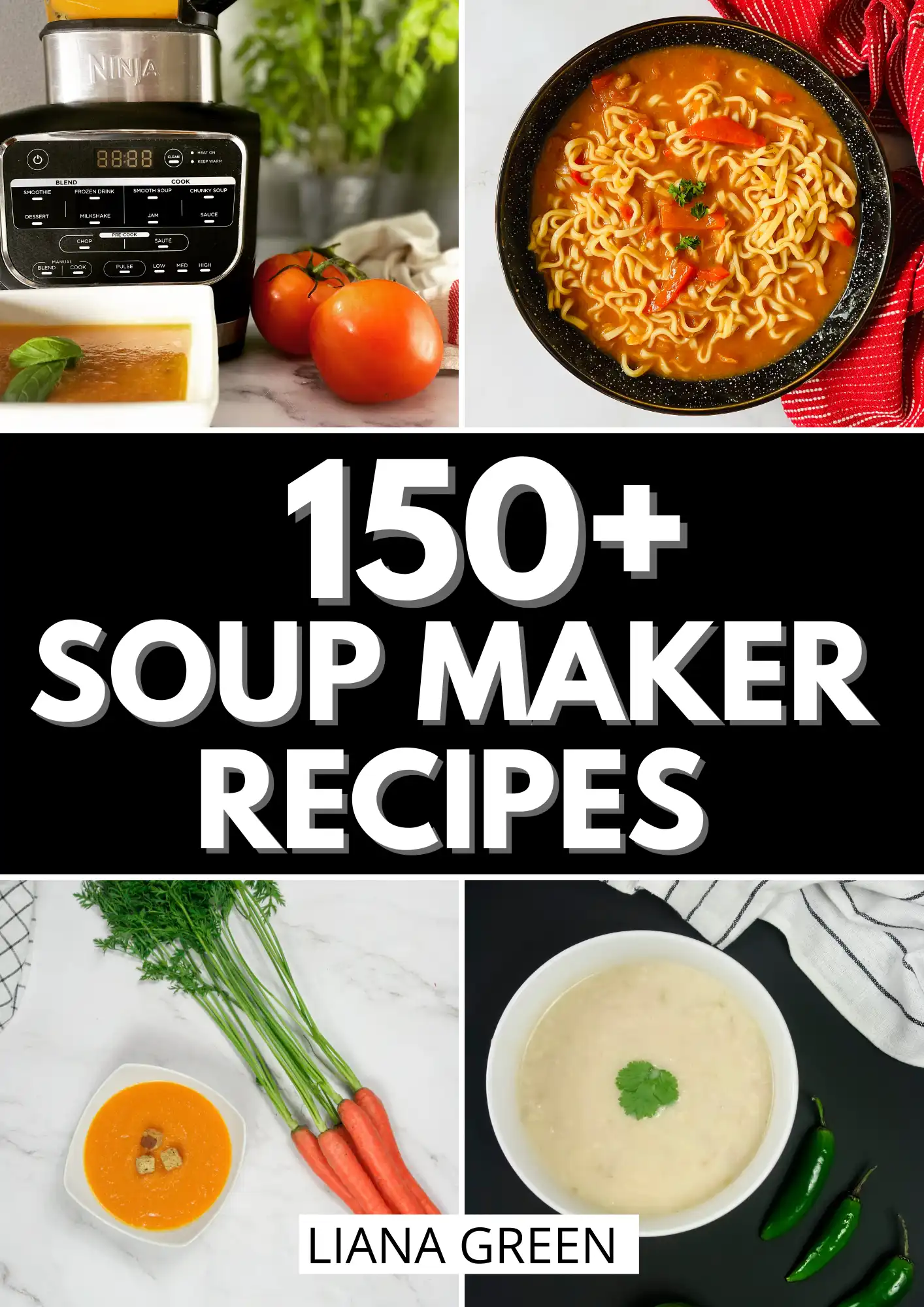 150+ Soup Maker Recipes (ONLY £3 INC FREE UPDATES)
Over 150 easy recipes, you can make in any soup maker 🥣
👩‍🍳 Recipes include:
Carrot & Coriander, Mexican Bean Noodle Soup, Easy Chicken Soup, Curried Parsnip, Thai Red Curry Soup, Bombay Potato Soup, Classic Vegetable, Minestrone Soup and many more!
Free updates automatically sent to you for the duration of the book!
BUY NOW