I include sweet potato in quite a few of my soups. Just like ordinary white potatoes, they create a lovely thick texture, but there is something about sweet potatoes that make the soup have an almost velvety feel to it.
This recipe is super simple with only 4 ingredients (discounting the oil and stock). The sweet potato provides ample flavour to not require a lot more. The chilli adds a nice warming kick to it, I tend to add 2 chillies to my soups, but that does make it quite spicy hot, so if you prefer a milder taste, you might want to keep it at one chilli, with seeds removed.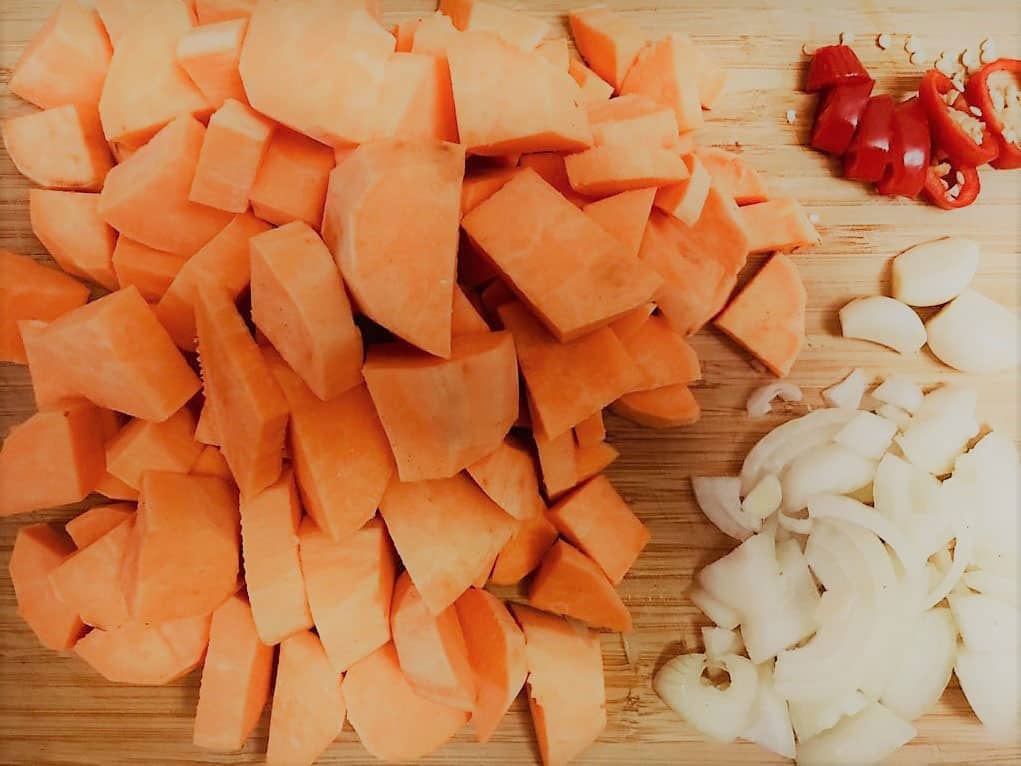 If you enjoyed this soup maker recipe you might be interested in my soup maker recipe book that is available on Amazon.
You Might Also Like: