Air fryer cauliflower is a delicious and healthy dish that has gained popularity recently due to not only its use as a low-carb alternative, but also its crispy texture and easy preparation.
Using an air fryer, you can achieve the same crispy texture as deep-fried or oven-baked cauliflower with a fraction of the oil.
The result is a guilt-free and nutritious snack or side dish that can be enjoyed anytime.
I'll show you how to make air fryer cauliflower with a simple and flavourful seasoning in this recipe.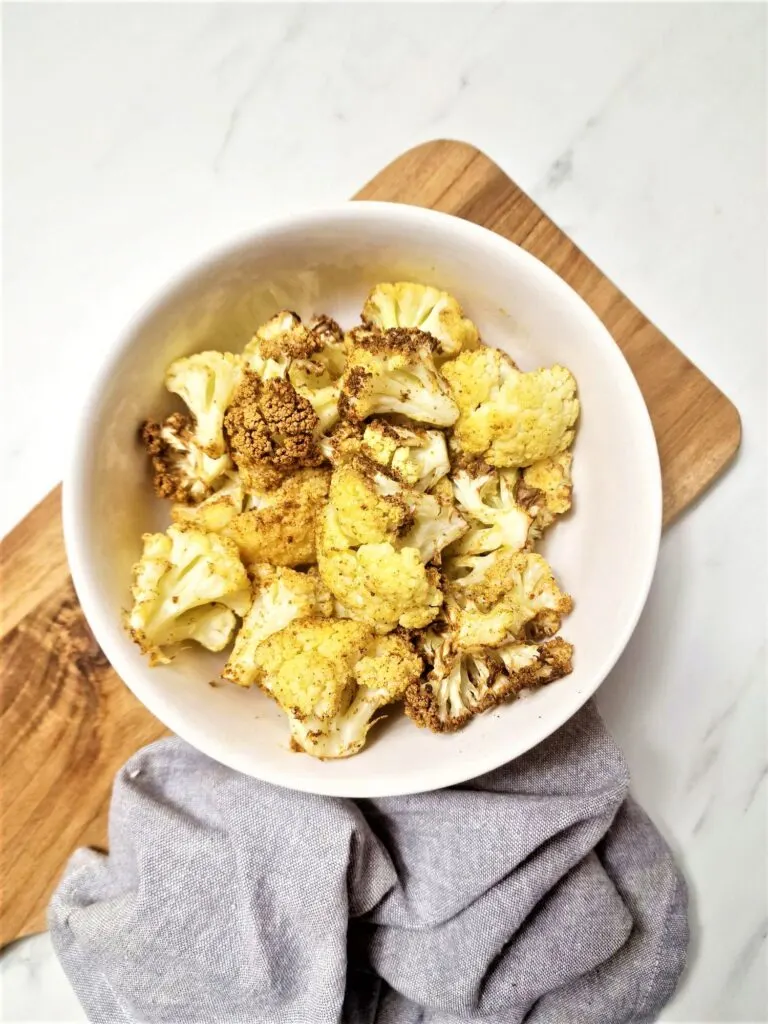 How To Make Air Fryer Cauliflower
Cooking cauliflower in an air fryer is simple and requires little preparation or ingredients.
1 head of cauliflower
1 tbsp olive oil
1 tsp season-all
Salt and pepper to season (optional)
I made this in a Ninja Dual Air Fryer, but you can make it in any air fryer model.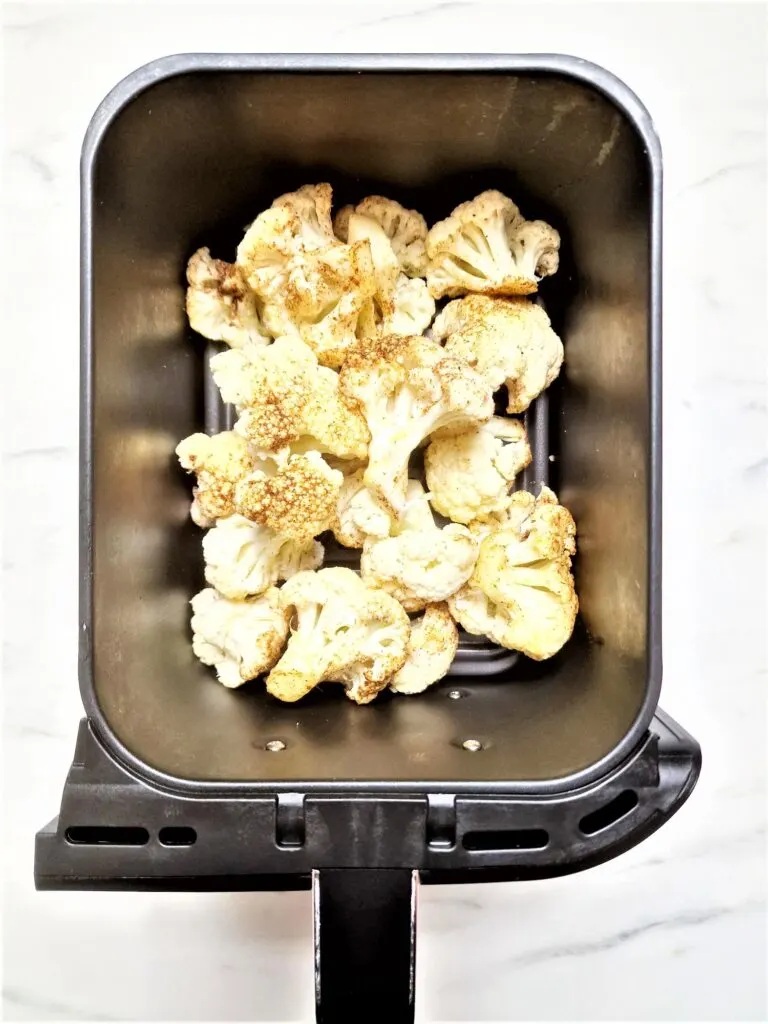 Start by breaking the cauliflower into florets and placing them in a bowl.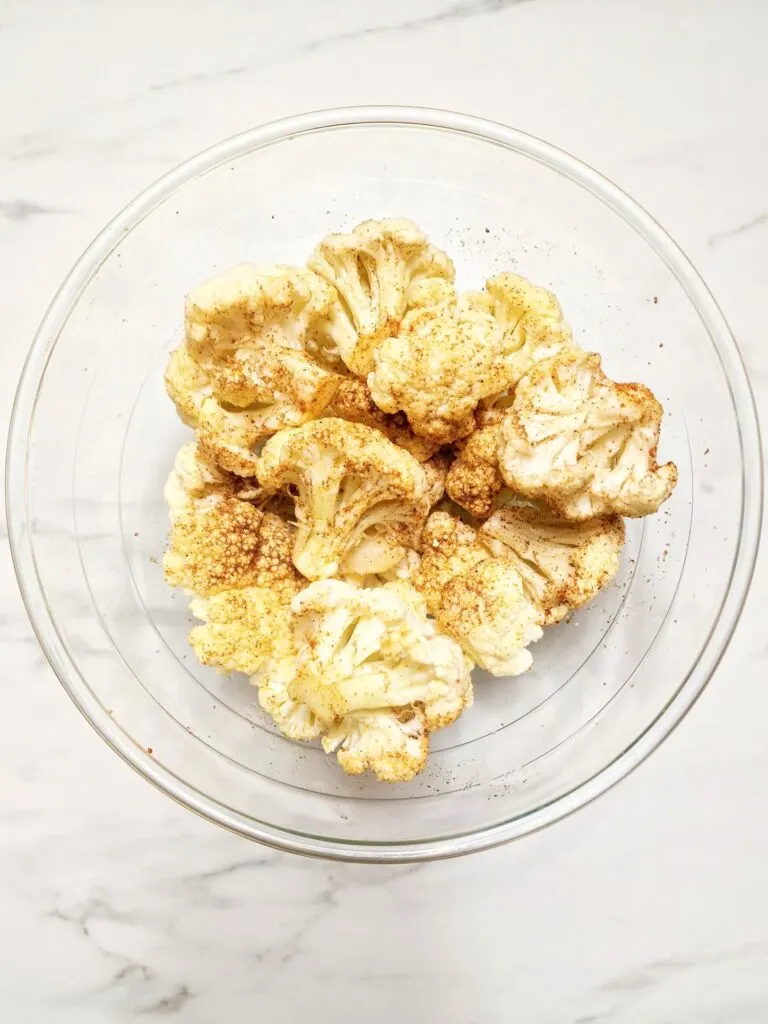 You can season the cauliflower florets with anything you want to. I drizzled olive oil over the cauliflower and sprinkled one teaspoon of season-all over the top. You could use garlic powder, curry powder, paprika – whatever takes your fancy!
Transfer the seasoned cauliflower to the air fryer basket and cook at 200°C for 15 to 20 minutes or until the cauliflower is cooked through.
Give the cauliflower a shake midway through, and check to see how well they are cooking.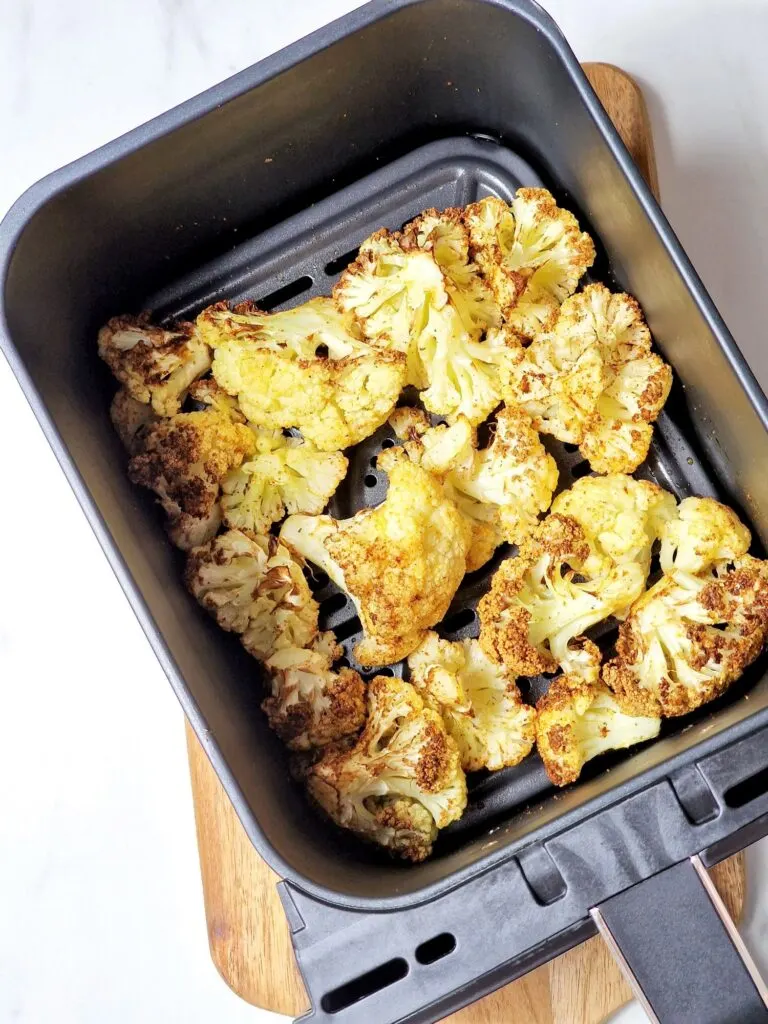 The cauliflower is ready when it starts to crisp up and brown on the outside and tender on the inside.
Remember to keep checking on them, as your cauliflower may be ready sooner, depending on the florets' size and freshness.
More Air Fryer Vegetable Recipes