Do you want an easy and tasty way to enjoy the flavour of roasted peppers without heating up your kitchen?
Look no further – air fryer roasted peppers are the perfect solution!
In this post, I'll show you how to make juicy and flavourful roasted peppers in your air fryer.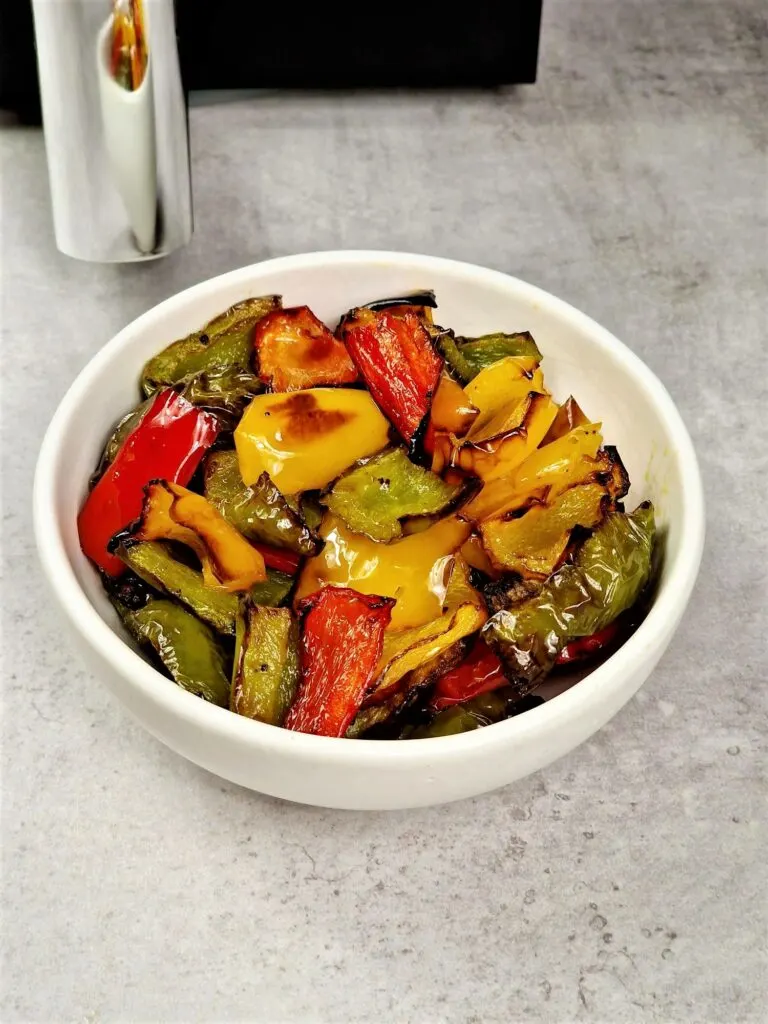 How To Make Roasted Peppers In An Air Fryer
The below ingredients are enough to serve 4 people as part of a side. You can easily make more or less depending on what you are making them for.
What You Need: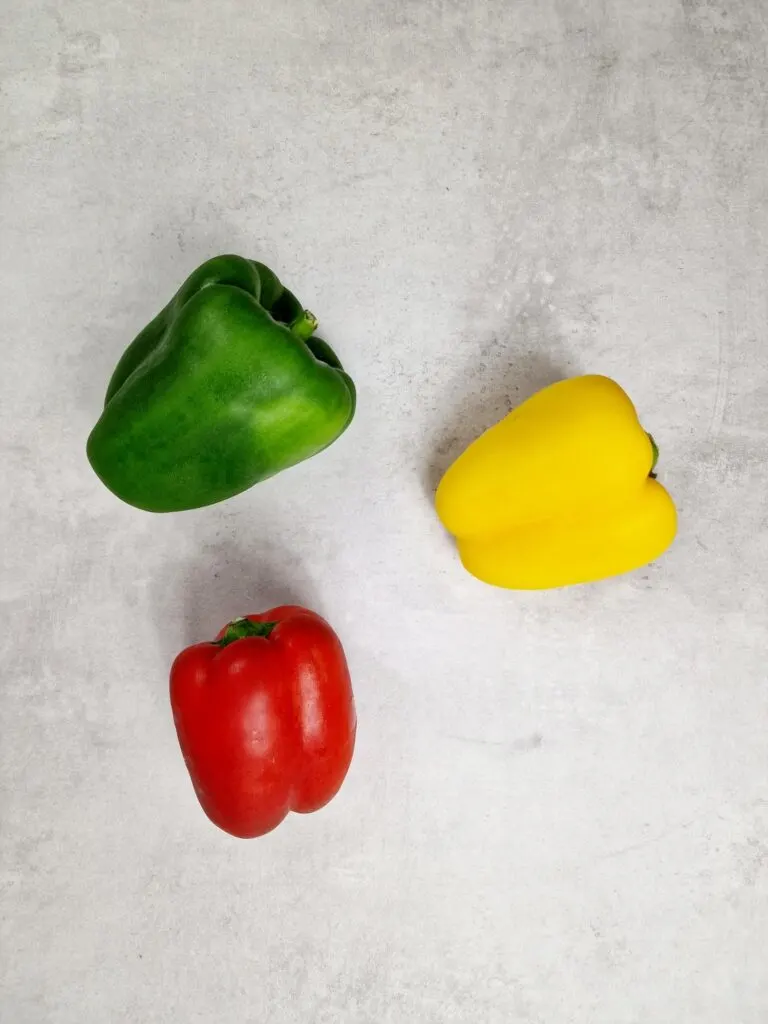 Peppers – I used three sweet bell peppers, one red, one green and one yellow.
Oil – I used 1 tbsp of olive oil for three peppers. You can use more or less depending on how many peppers you use. You can also use a different type of oil if you prefer.
Seasoning – I used about 1/2 teaspoon of a pinch of sea salt. You can use any seasoning you prefer.
Air fryer – I used a Ninja Dual Air Fryer, but you can make these roasted peppers in any air fryer.
Making It:
Preparing the peppers for roasting in the air fryer is really quick and easy.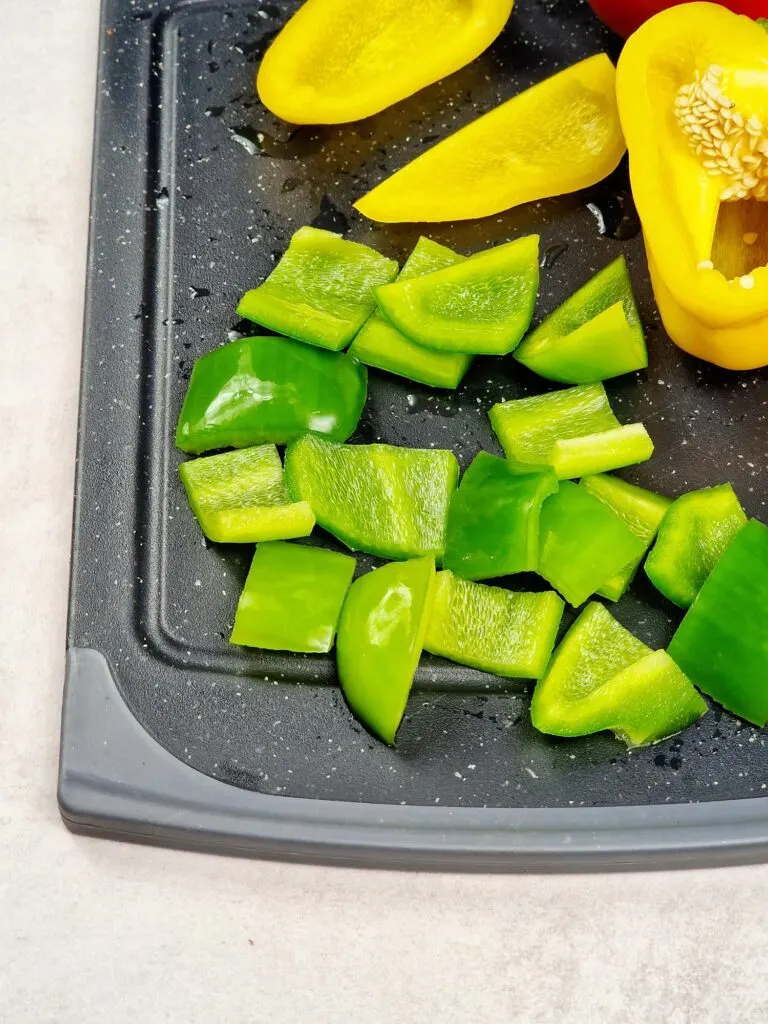 Start by washing the peppers and patting them dry. Then, chop each pepper up according to how you intend to use them. They can be chopped up into bite-sized chunks or halved or quartered.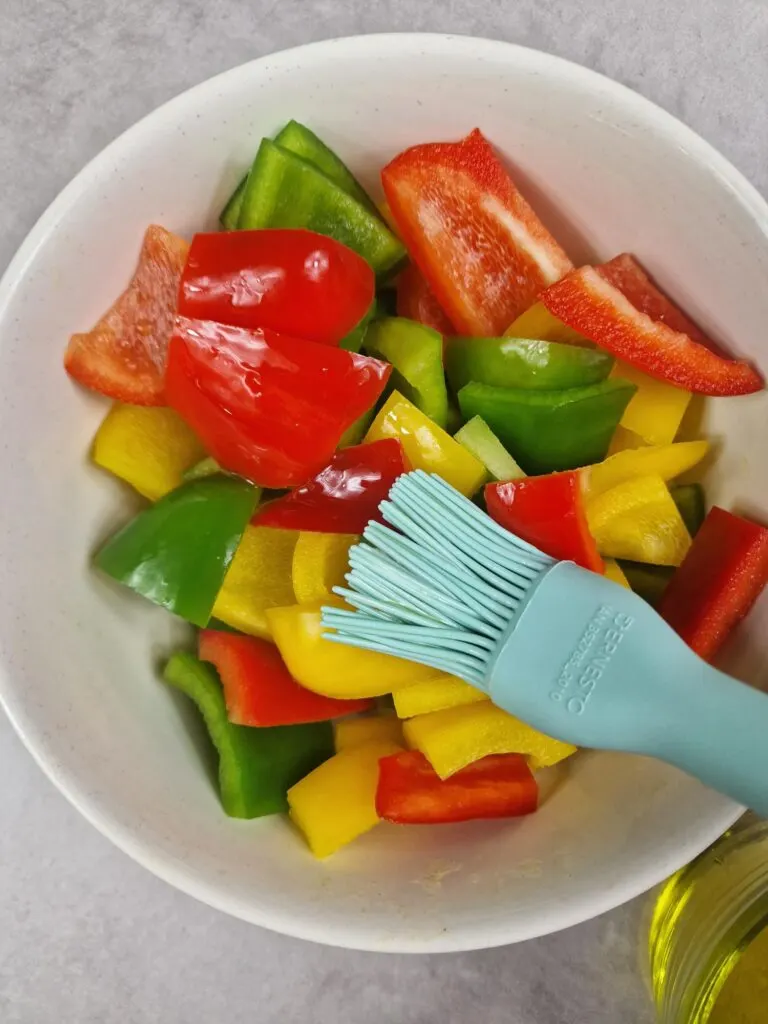 Spray or drizzle the peppers with oil, ensuring they are covered evenly. Sprinkle a little seasoning over them and transfer them to the air fryer basket.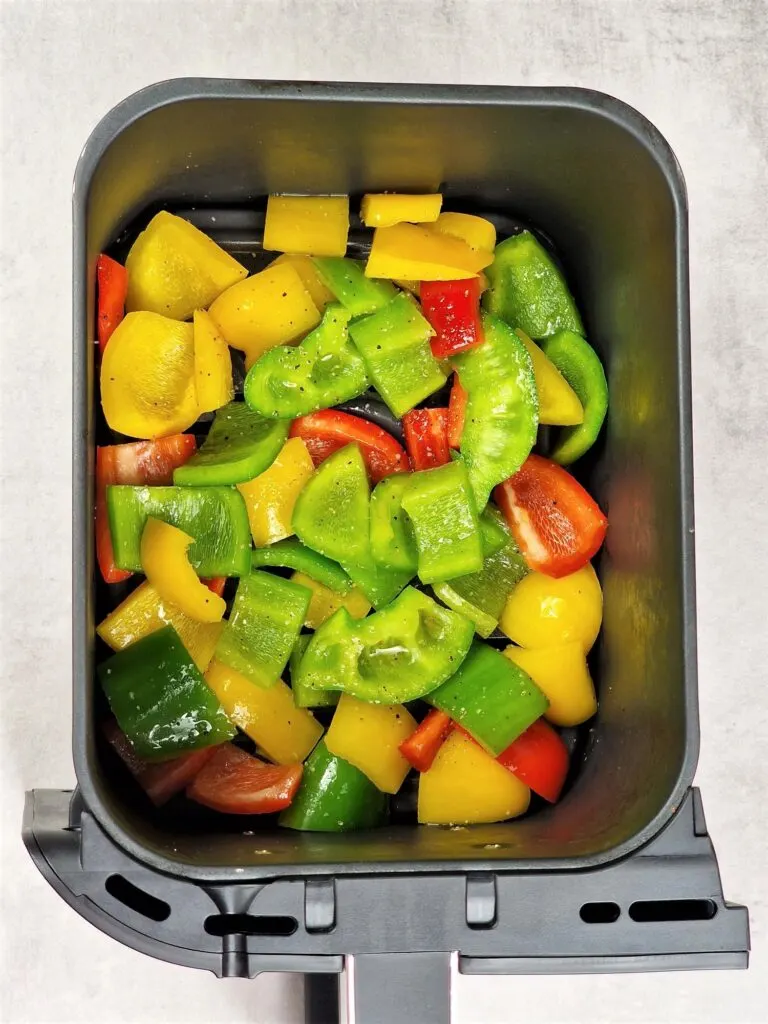 Cook the peppers at 200°C for 10 to 12 minutes. Shake the peppers a few times to ensure they all get cooked evenly and to check they are not burning.
The peppers might be ready in a shorter or longer time, depending on what size the peppers have been chopped to.
The peppers are ready when they are softened and beginning to brown at the edges.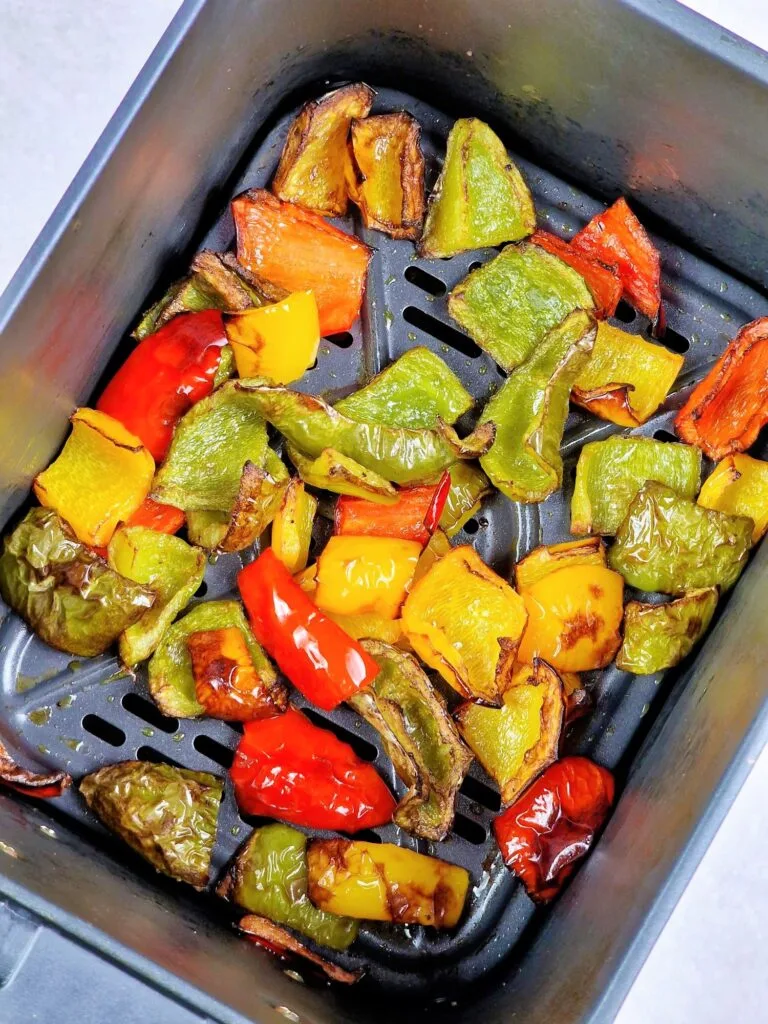 How To Serve Roasted Peppers
Roasted peppers are the perfect side to a main meal, mixing in with a soup recipe or even enjoying a snack.
Suggested Recipes: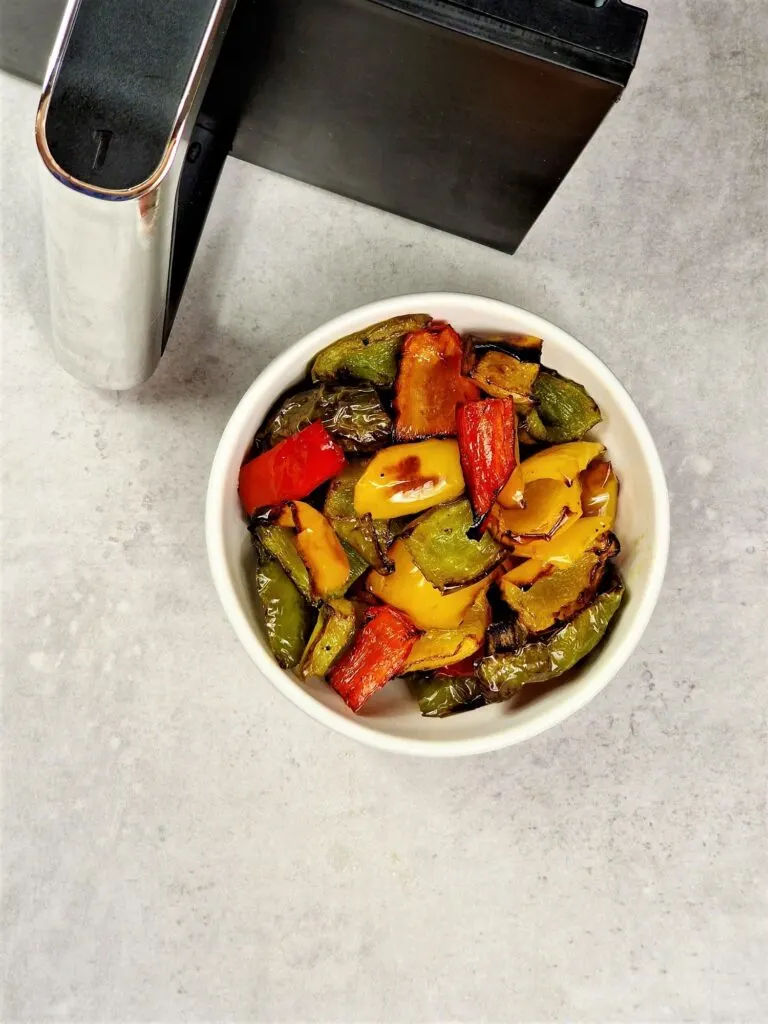 More Air Fryer Snacks and Sides
An air fryer is great for cooking side and snacks; here are some more ideas you might like:
I hope you enjoy this air fryer roasted peppers recipe – let me know in the comments if you make it, and remember to check out my other air fryer recipe ideas!