If you are looking for a healthy and delicious way to cook broccoli, look no further than your air fryer!
With an air fryer, you can have perfectly cooked broccoli that is crispy on the outside and tender on the inside.
Plus, it's a great way to add some vegetables to your diet!
Read on to find out how to make air fryer broccoli.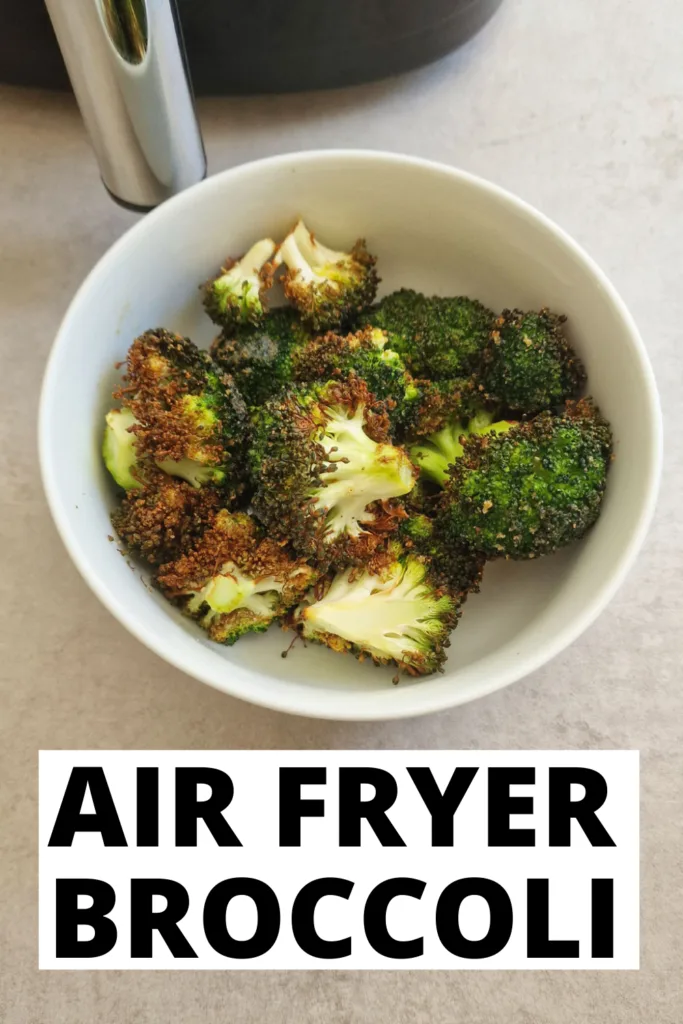 How To Air Fry Broccoli
Air frying is a quick and easy way to cook delicious foods, and broccoli is no exception.
To air fry broccoli, simply preheat your air fryer to 190C (390F), prepare the broccoli florets, and add the broccoli to the air fryer basket.
Cook for ten minutes, or until the broccoli is crispy and browned to your liking. Depending on the size of the florets it may take longer or less time than this. Shake the air fryer basket a couple of times during those ten minutes to ensure they are evenly cooked all over.
Serve immediately with your favourite dipping sauce. Optionally sprinkle some parmesan cheese on top.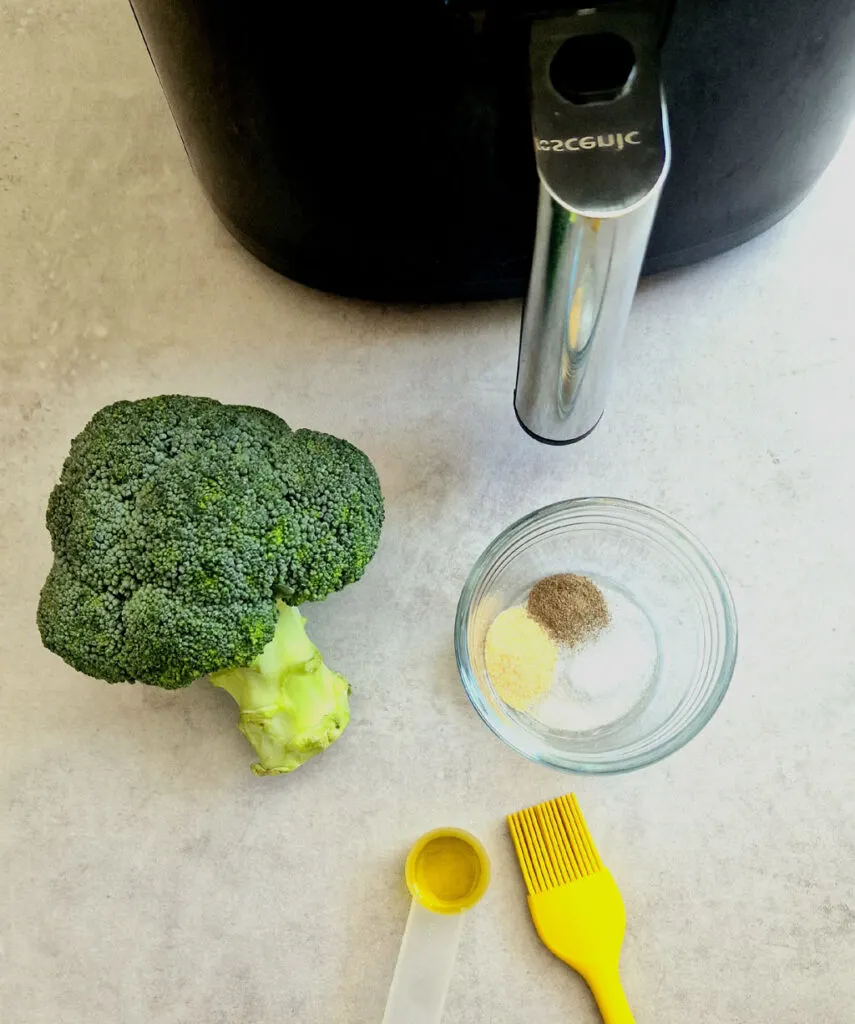 What You Need
1 head of broccoli
1 to 2 tbsp olive oil
2 tsp garlic powder
Salt and pepper
Parmesan (optional)
Making It
While you are preparing the broccoli, preheat your air fryer at 190C/390F.
Break up the broccoli head and, if necessary cut them up into smaller sizes using a sharp knife. Try and cut the broccoli into similar sizes so that it cooks evenly and is ready at the same time.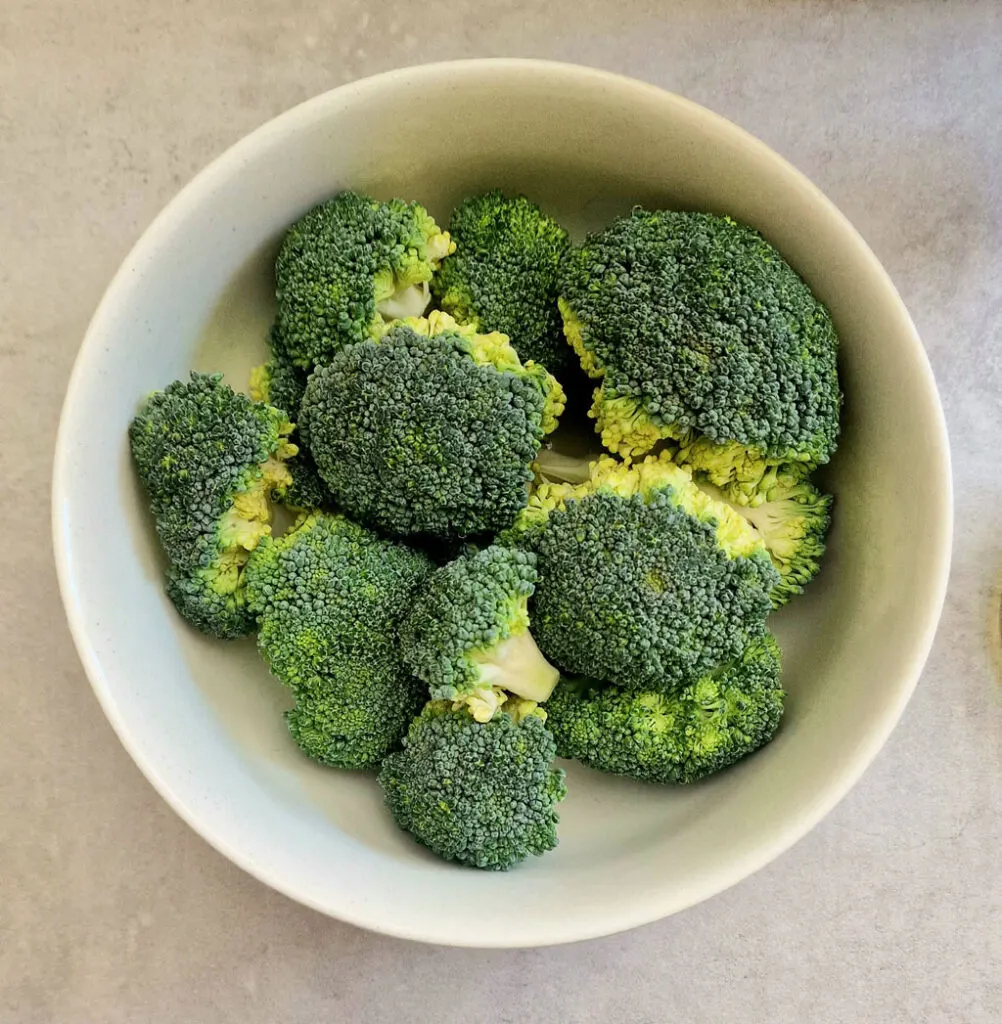 Mix the oil and seasoning together in a bowl before adding the broccoli pieces. Roll the broccoli about so that it is all covered.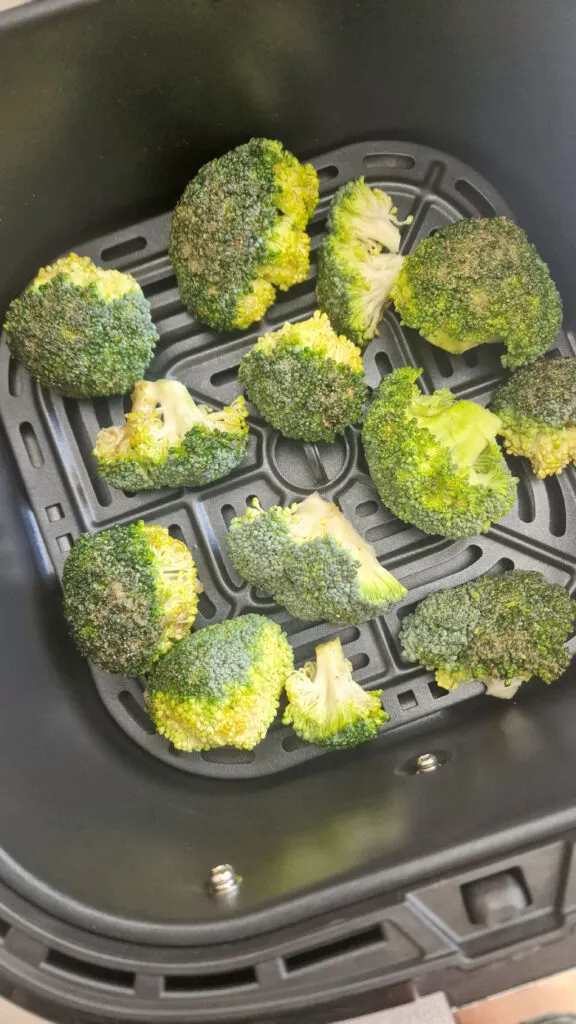 Transfer the seasoned broccoli to the preheated air fryer – you might need to cook the broccoli in batches depending on the size of your air fryer.
Cook the broccoli for 10 to 15 minutes, checking on it at around the 5-minute mark and giving it a shake. Depending on the size of the broccoli pieces, the cooking time might be more or less. They are ready when the broccoli is tender, and the outsides are beginning to brown and crisp up.
Optionally sprinkle some parmesan cheese over the air-fried broccoli just before the end.
More Air Fryer Recipes