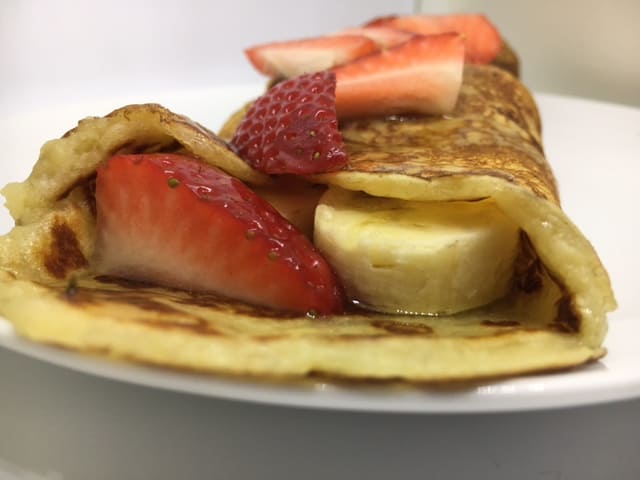 Bananas are the perfect fruit to add to a pancake mix. If you use a banana that is ripe enough, it will add such a delicious sweet taste to your pancake you won't even think about adding extra sugar.
This particular banana pancake recipe used bananas in both the mix of the pancake and the filling. I then added some fresh strawberry slices and drizzled a little honey over the top.
As with my other pancake recipes, I made this one on my much adored pancake maker, but you can easily make it in a non stick frying pan.
You might be interested in: Pancake Maker Buying Guide
When making this recipe, make sure you use ripe bananas. Similar to when making banana bread, they will be sweeter and much easier to mash up to a smooth mix than a less ripe banana. How do you know if a banana is ripe? It'll have little brown dots on the skin, similar to this;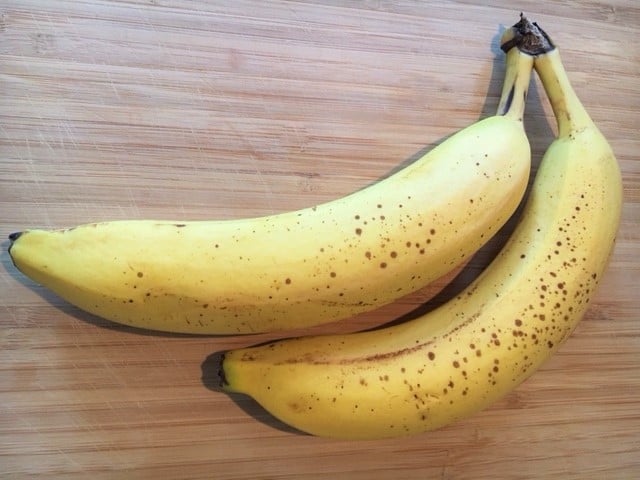 This banana pancake recipe is perfect for breakfast, dessert or even an afternoon pick me up!
Add what toppings you prefer or have to hand.
Enjoy!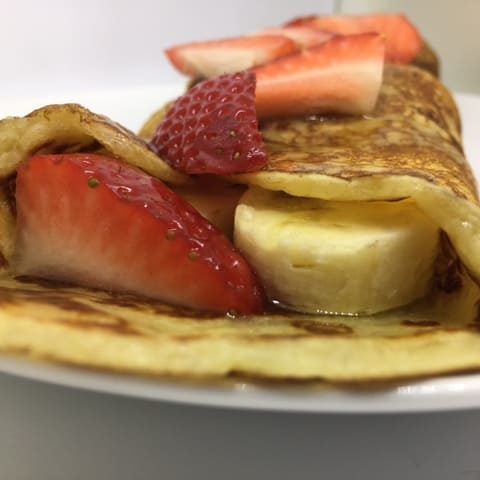 Banana Pancake Recipe
Ingredients
120 g plain flour
2 tsp baking powder
Pinch Salt
1 egg
200 ml milk
2 ripe bananas
1 tbsp coconut oil (optional)
Toppings (strawberries, blueberries, honey etc)
Instructions
Mix flour, baking powder and pinch of salt in a bowl.
In a separate bowl crack the egg and beat it. Add the milk and mix together. Add the coconut oil (if using).
Add the milk mixture to the flour and combine. Whisk until smooth and lump free.
Peel the ripe bananas and mash with a fork until smooth and as lump free as possible.
Add the mashed bananas to the pancake mix and whisk together until smooth.
Heat up your pancake maker (or frying pan) and add the pancake mix. Brown on both sides.
Serve with a topping of your choice!