What could be better than waking up to the smell of banana pancakes cooking in the kitchen?
This easy and delicious recipe is perfect for a weekend breakfast or brunch.
It's also a great way to use up those ripe bananas sitting on the side!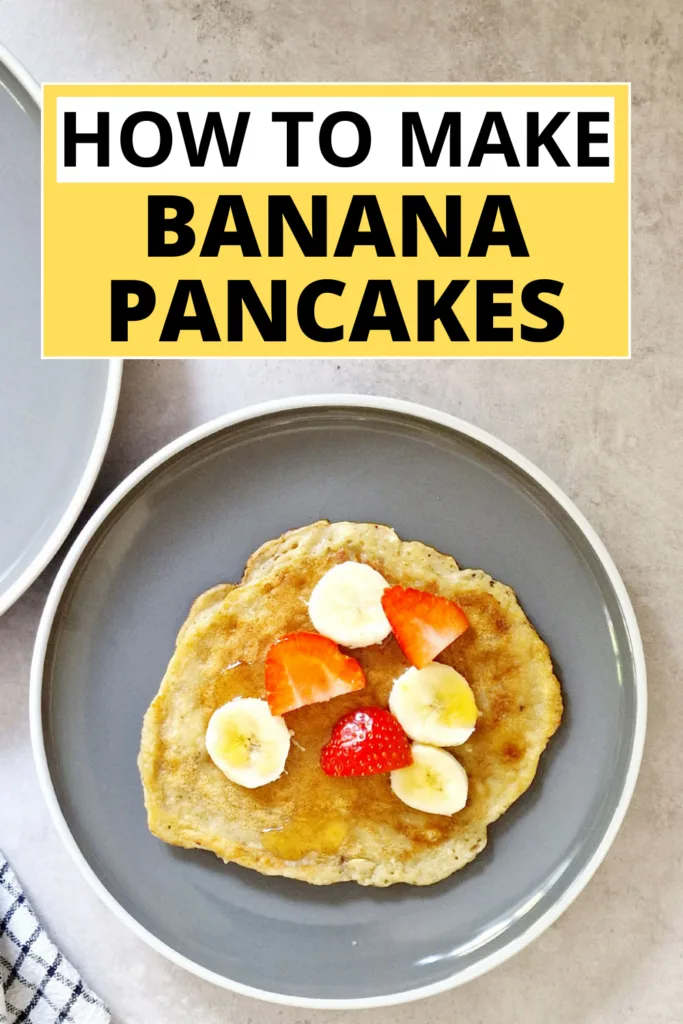 How To Make Banana Pancakes
Bananas are the perfect fruit to add to a pancake mix. If you use a banana that is ripe enough, it will add such a delicious sweet taste to your pancake you won't even think about adding extra sugar.
This particular banana pancake recipe used bananas in both the mix of the pancake and the filling. I then added some fresh strawberry slices and drizzled a little honey over the top.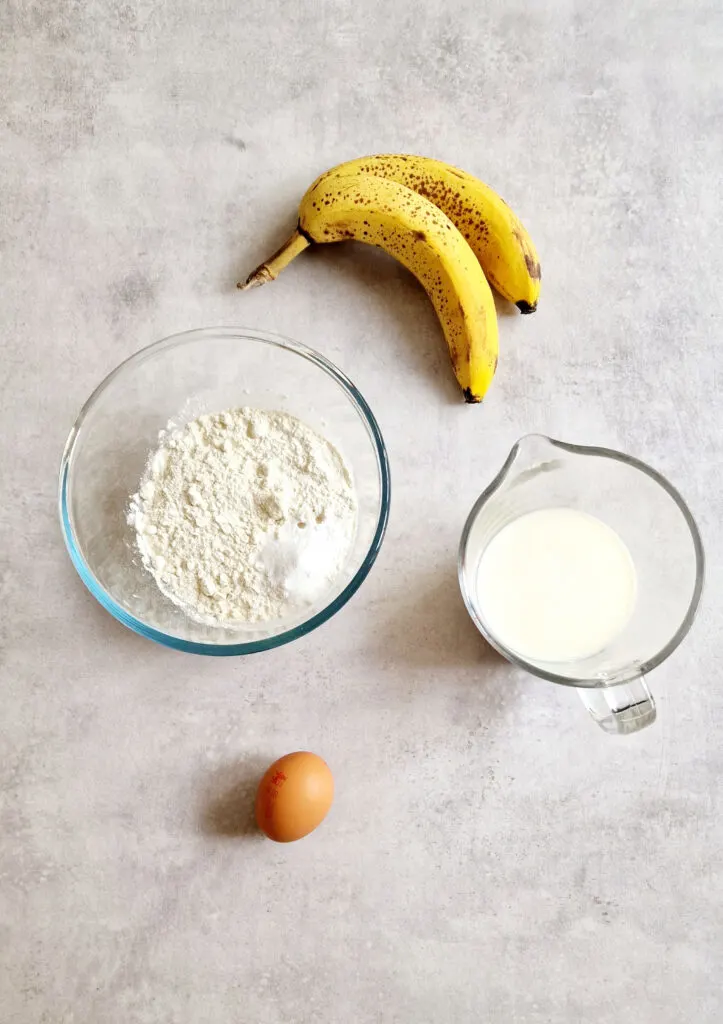 What You Need:
150g plain flour
1/4 tsp salt
1 egg, beaten
200ml milk
2 tbsp vegetable oil
2 ripe bananas
Frying pan (or a pancake maker!)
Pancake toppings (optional)
Using Ripe Bananas
When making this recipe, make sure you use ripe bananas. Similar to when making banana bread, they will be sweeter and much easier to mash up to a smooth mix than a less ripe banana.
How do you know if a banana is ripe? It'll have little brown dots on the skin (like in the picture above).
Related: How To Ripen Bananas
Making Banana Pancakes
Start by mixing the beaten egg with the milk and vegetable oil.
In a separate bowl mash the bananas with a potato masher, or, a fork.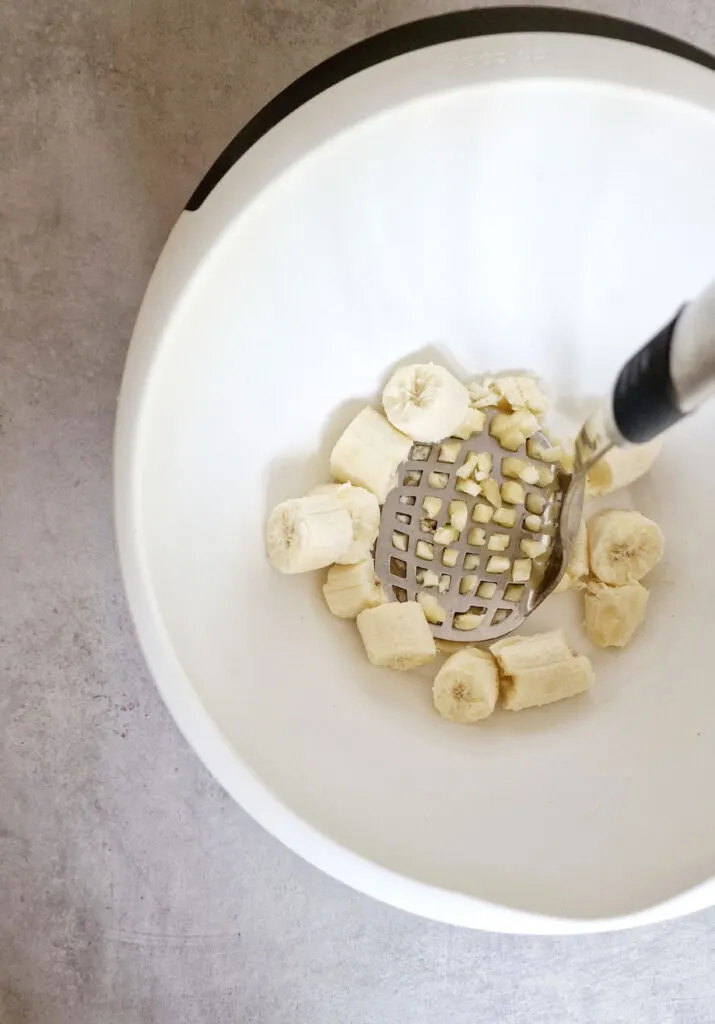 Stir the mashed banana in with the egg and milk mixture.
Sift the flour into the wet mixture and add the salt.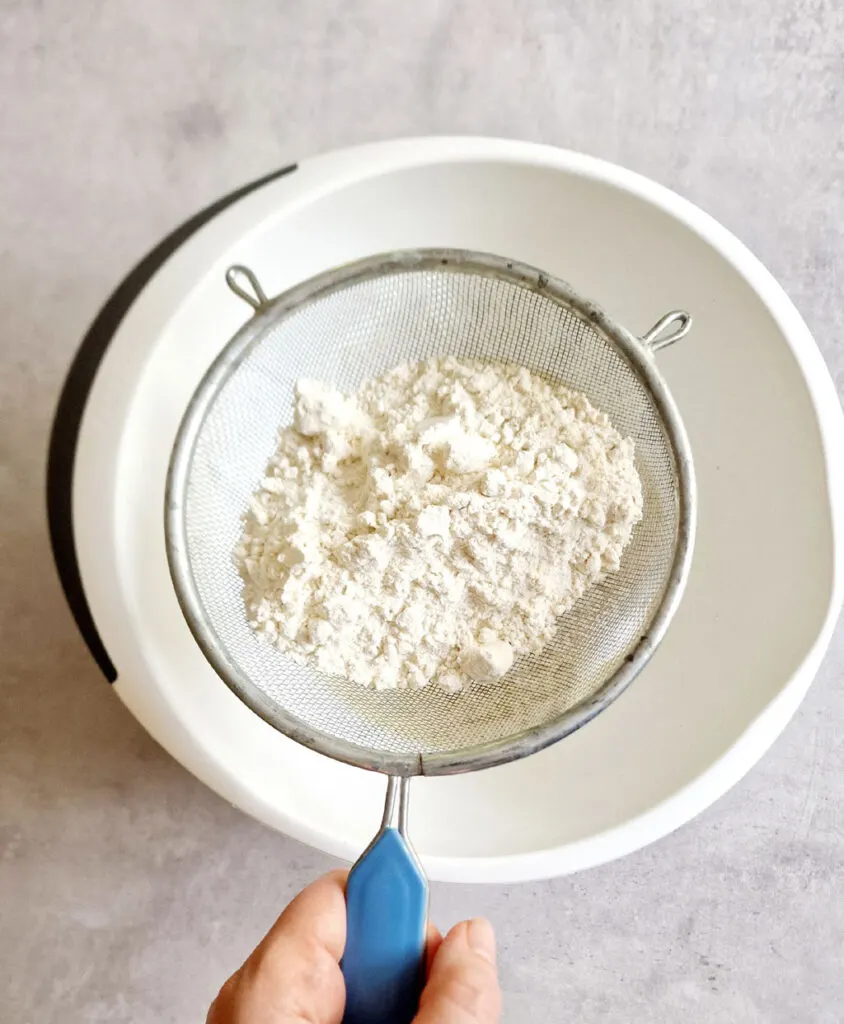 Gently stir everything together. The batter will remain lumpy due to the mashed banana, and this is fine – don't try to get it to a smooth batter like a basic pancake recipe.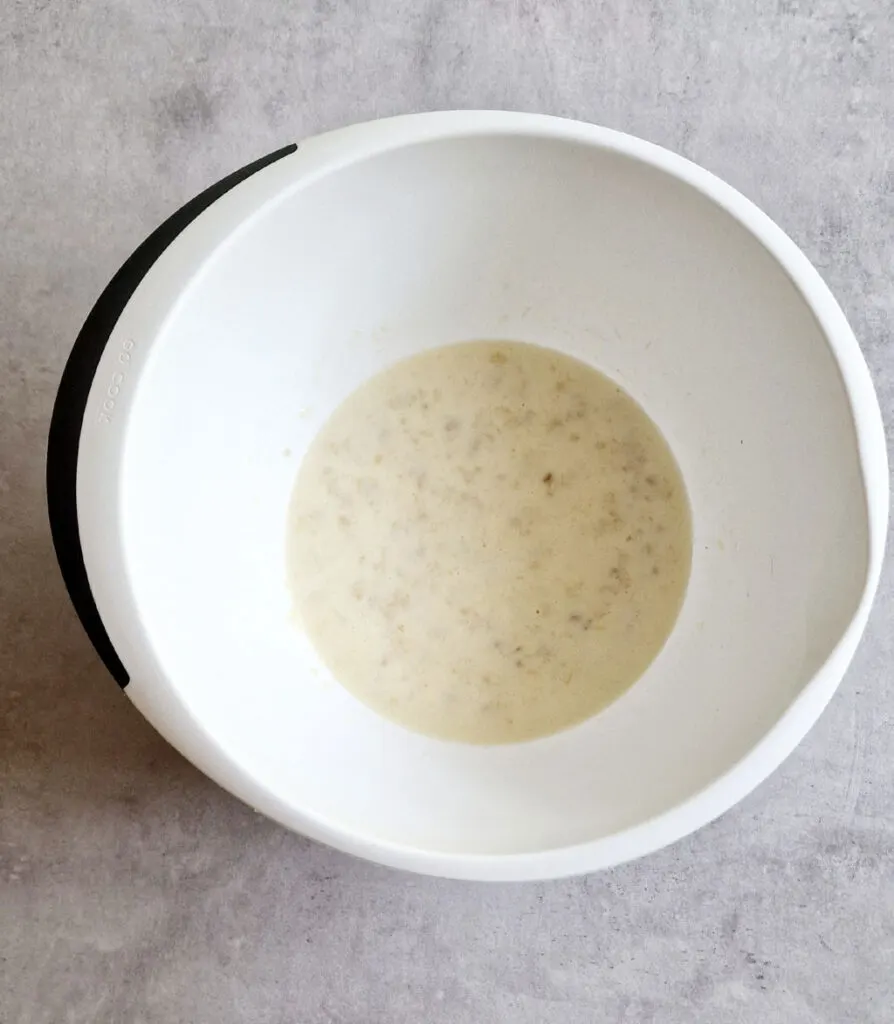 Heat up a little oil in a suitable sized frying pan and pour a ladle full (very roughly 50 – 60ml) of pancake mixture into the hot pan.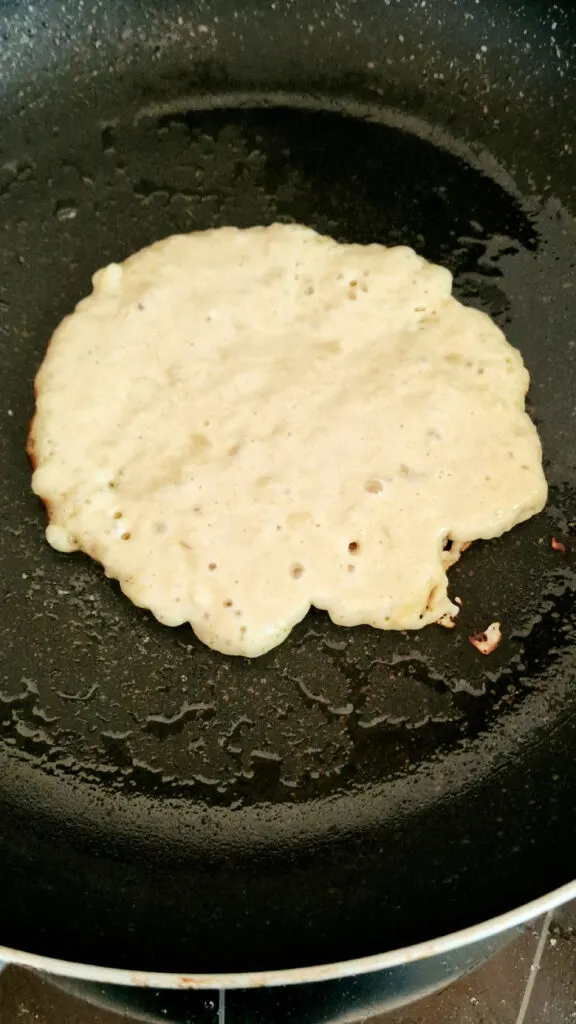 Fry for about 3 to 5 minutes on either side – until the pancakes is set and starting to brown.
Remove from the pan and set to one side while you cook the remaining pancakes.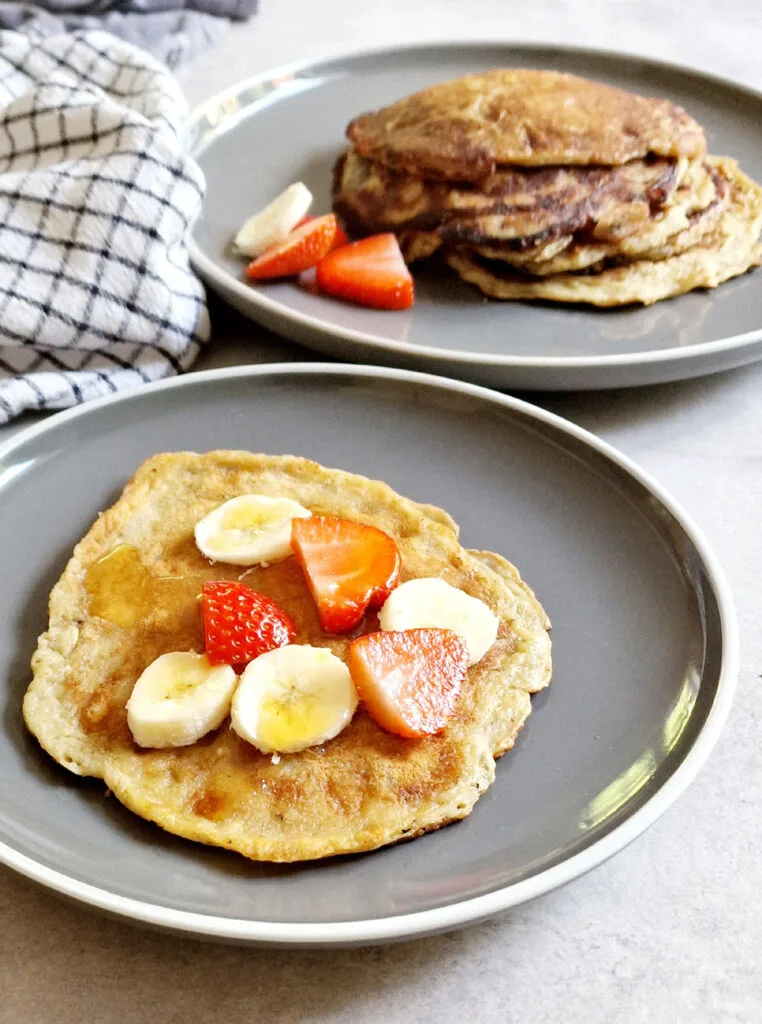 Add your favourite pancake toppings and enjoy!
Tips For Making Perfect Banana Pancakes
Don't have the heat at full temperature when frying the banana pancakes or the outside will cook too quickly and the inside will remain mushy and undercooked.
Do use ripe bananas – if you use bananas that haven't ripened up enough, not only will they be hard to mash, they also won't provide as much flavour.
Keep the pancakes small, if you try to cook a larger banana pancake it will be tricky to flip and likely fall apart.
Talking of flipping, make sure you give it enough time to set and cook on one site before you try turning it over.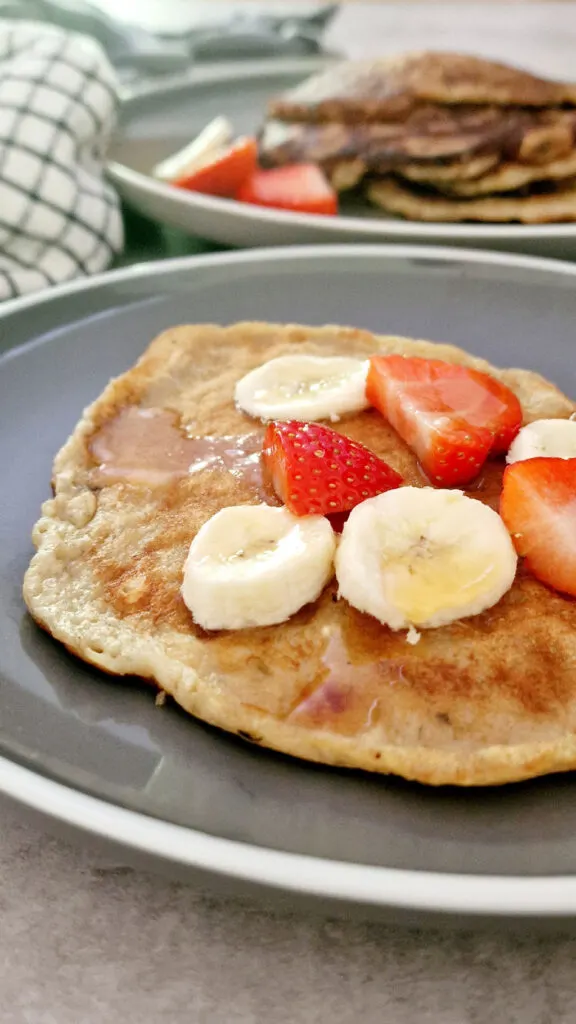 What Toppings Go Well With Banana Pancakes?
There are so many delicious pancake toppings you could choose to add to your banana pancakes. Below are some of my favourites:
Fresh fruit – bananas, strawberries, blueberries or raspberries work really well.
Maple syrup or honey – perfect for adding a touch of sweetness.
Chopped nuts – I love adding some chopped pecans, almonds or walnuts.
Chocolate chips – for a little treat!
You could also add some chocolate sauce, caramel sauce or even Greek yogurt.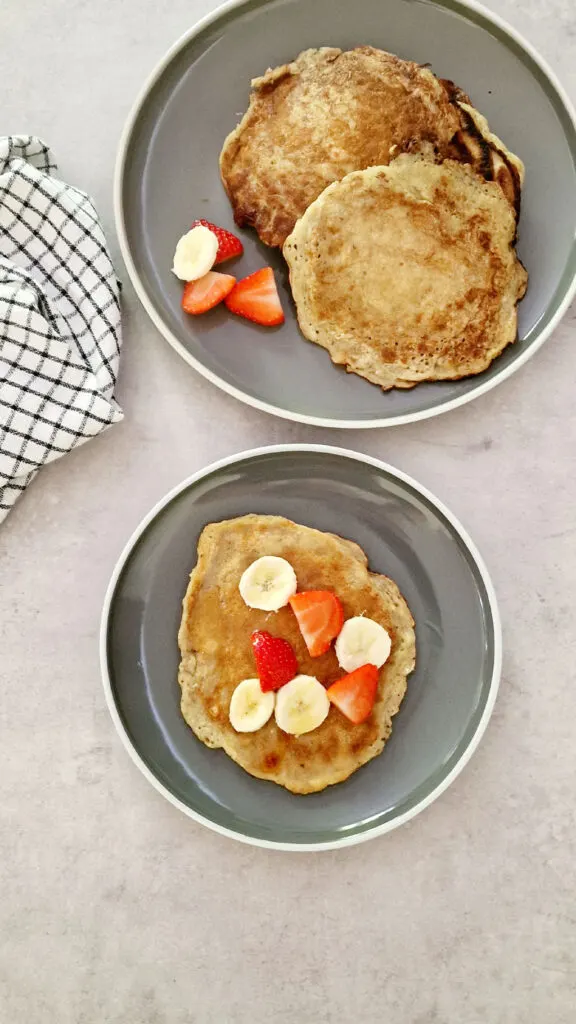 There is no right or wrong when it comes to choosing your toppings. Just go with whatever you fancy on the day.
This banana pancake recipe is perfect for breakfast, dessert or even an afternoon pick me up!
Add what toppings you prefer or have to hand.
Enjoy!
More Recipes For Using Up Ripe Bananas