Is there anything better than a banana bread recipe? Not really, but a serious contender is chocolate chip banana bread!
It's the perfect way to use up ripe bananas, as well as get a delicious chocolate hit. This chocolate banana bread tastes amazing when served warm – the chocolate chips have melted and are still warm – it's banana and chocolate heaven!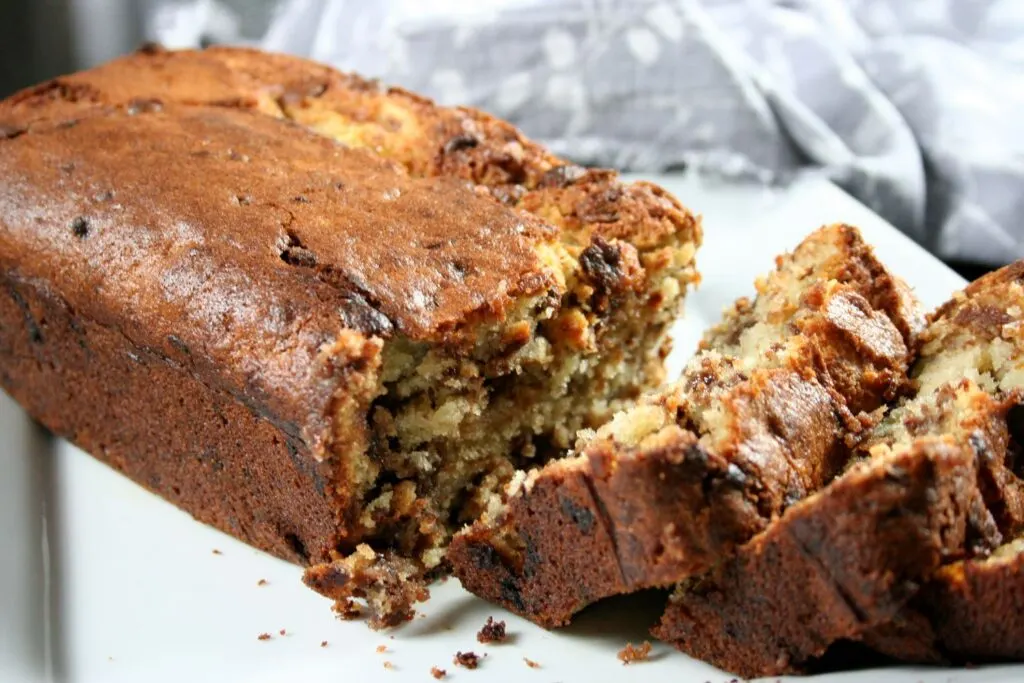 How To Make Banana Bread With Chocolate Chips
It's as easy as making regular banana bread – in fact, I used virtually the same recipe, I just added in the chocolate chips and reduced the sugar amount slightly.
What You Need:
Ripe bananas – they must be ripe. Speckled brown, not green or completely yellow. I tend to use 2 or 3, I prefer to use 3 if possible as you get a moister, and I think a nicer texture of banana bread
2 eggs
150g chocolate chips – I used milk chocolate but you could also use dark or white chocolate
80g caster sugar
120g softened butter
1tsp baking powder
200g self-raising flour
Bread loaf tin
In a large mixing bowl cream together the butter and sugar before slowly adding in the beaten eggs.
Next add in the flour and baking powder, mixing it until everything is well combined.
Mash the ripe bananas with a fork or potato masher, they should be easy to mash up, if they are not it could mean they are not ripe enough.
Gently stir in the mashed bananas, together with the chocolate chips, until everything is well mixed together.
Transfer to a greased baking tin and cook in a preheated oven (180C/Gas Mark 4) for 45 minutes. Check at around 30 minutes that the top of the banana bread isn't burning – if it is browing up too quickly you can cover it loosely with some foil.
Once it has cooked through, remove it from the oven and leave it to stand for 10 minutes before taking it out of the loaf tin.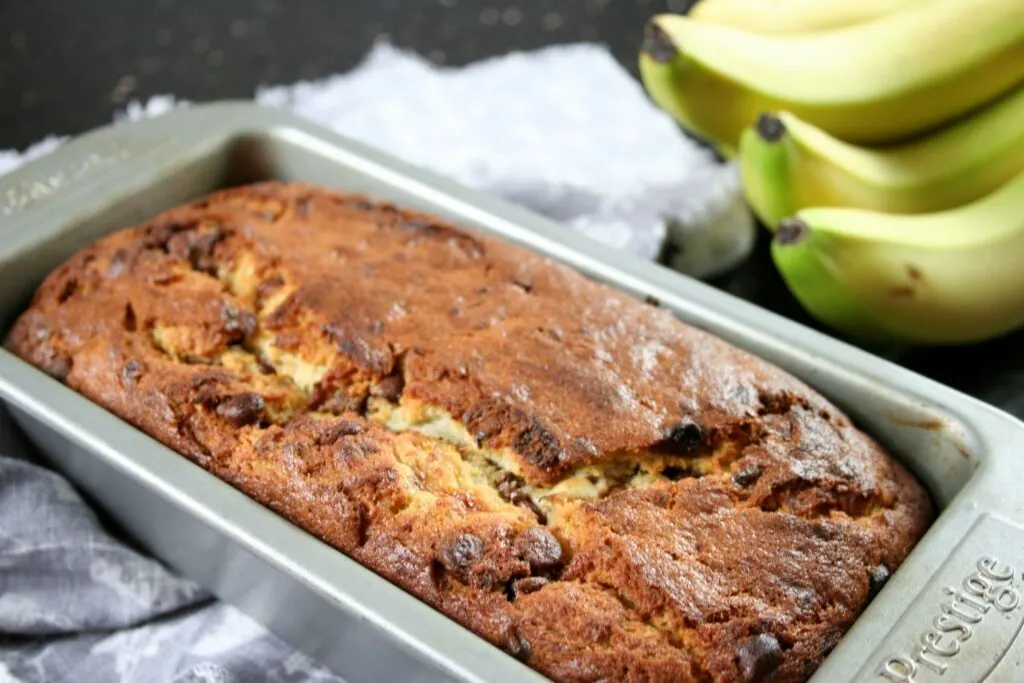 Chocolate chip banana bread tastes great warm, but is also delicious when served cold!
I hope you enjoy this chocolate variation of banana bread – let me know in the comments if you make it!